10 Top Conversion-Boosting Design Trends for 2016 [Infographic]
Joe Rinaldi also recommends this free website performance assessment.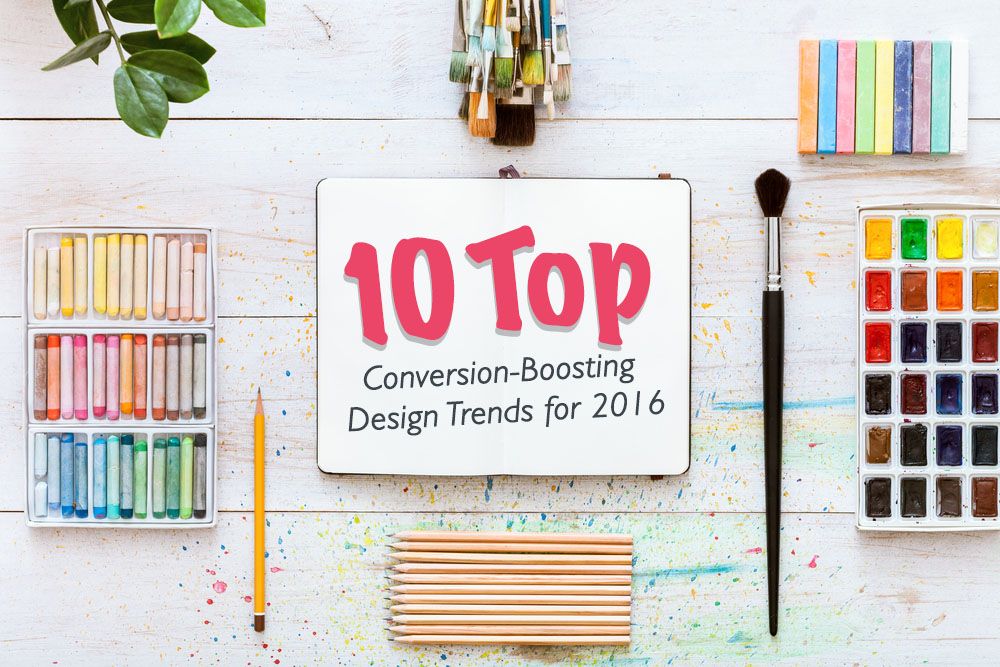 When I'm not surfing reddit for the latest Star Wars fan theories, I spend most of my day working with clients on a creative direction for their websites and brands.
Because I play such a crucial role in a client's site, it's important for me to pay close attention to the latest and greatest trends in web design and UX.
Anybody who has their hand in the marketing or maintaining of a website knows how often new trends seem to erupt in the industry. Anyone in this position, also knows just how overwhelming it can be to try and keep up with them.
What happens when one trend dies out and another emerges? You can't possibly implement every one onto your site at the same time.
When it comes to trends, you need to do your research and decide on which will actually help further your marketing efforts and boost conversion rates.
Wondering what design trends are boosting conversion rates in 2016?
Luckily for you, the eCommerce blog, Get Elastic and design firm, Deep End Design have compiled a handy list of the top 10 for this year.
Every trend they cover is worth looking into, but some of my favorites from their list include:
The Use of Full Width Images
Large images and videos are an effective way to remind visitors to stop and focus on a specific section. These sections stand out on text heavy pages and typically lead to higher levels of conversion.
Monochromatic Color Schemes
This is one that I personally take advantage of pretty frequently in my designs. When you have a page that sticks to a certain group of colors, it gives you an opportunity to have a call-to-action that uses a contrasting color. Using a contrasting color will help the CTA stand out on the page and catch visitor's eyes.
Check out the full list in their infographic below:
2016 Web Design Trends to Boost Conversions - An infographic by www.TheDeepEndDesign.com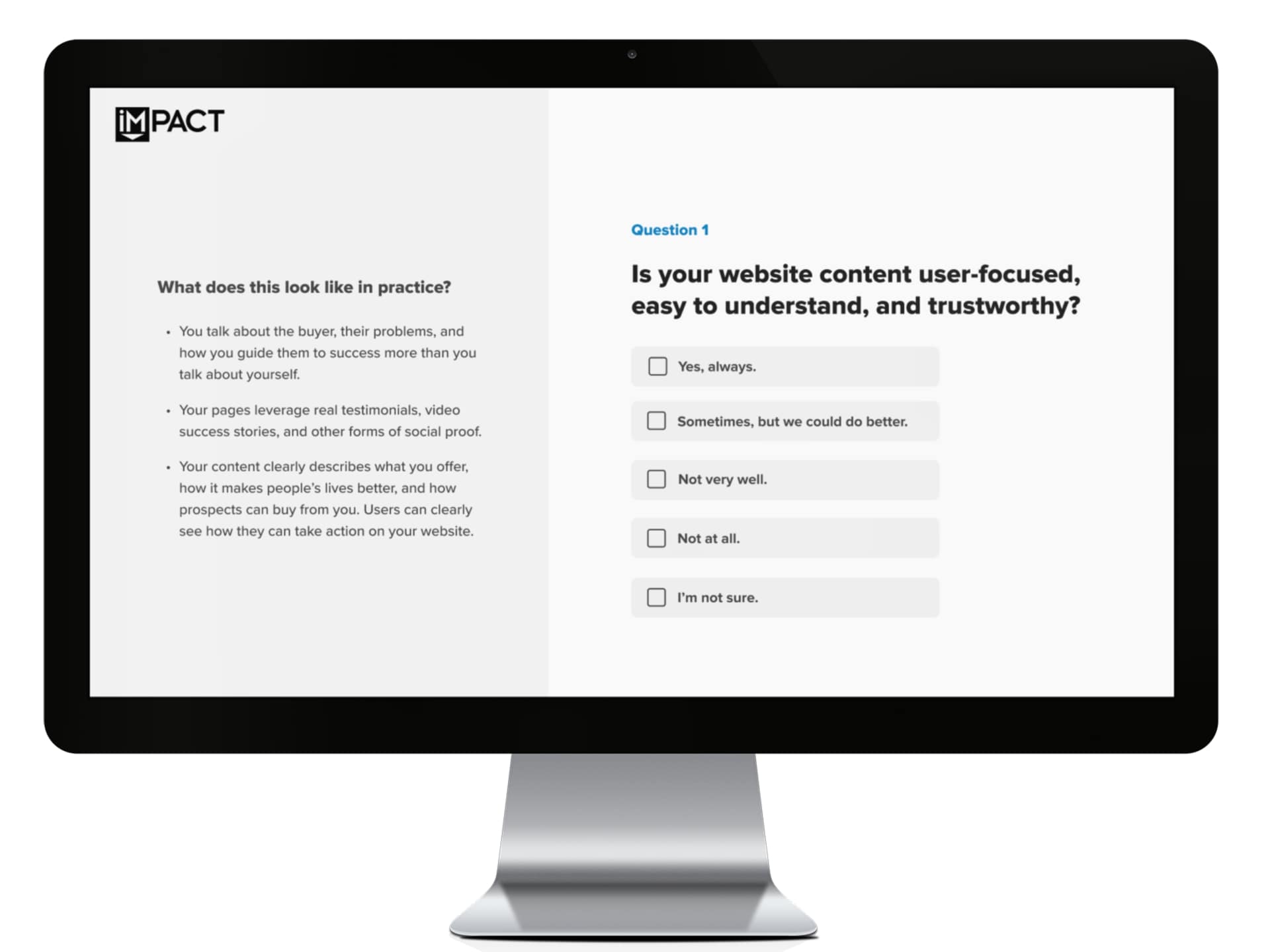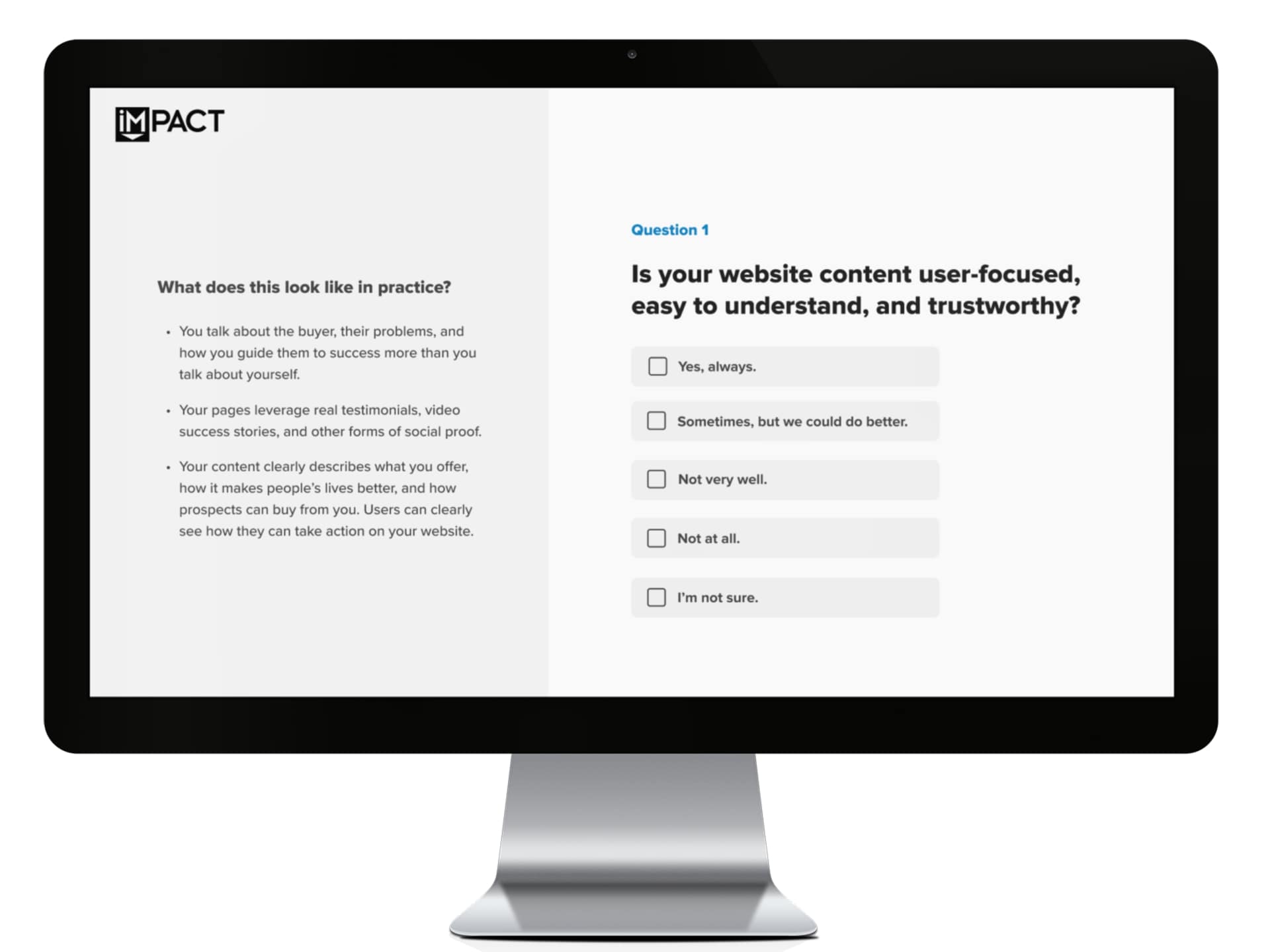 Free Assessment:
Website Performance Assessment
Does your website build trust with buyers and bring in revenue?
Take this free 10 question assessment and learn how your website can start living up to its potential.
Published on January 23, 2016