Twitter Reveals Several New Features to Enhance User Experience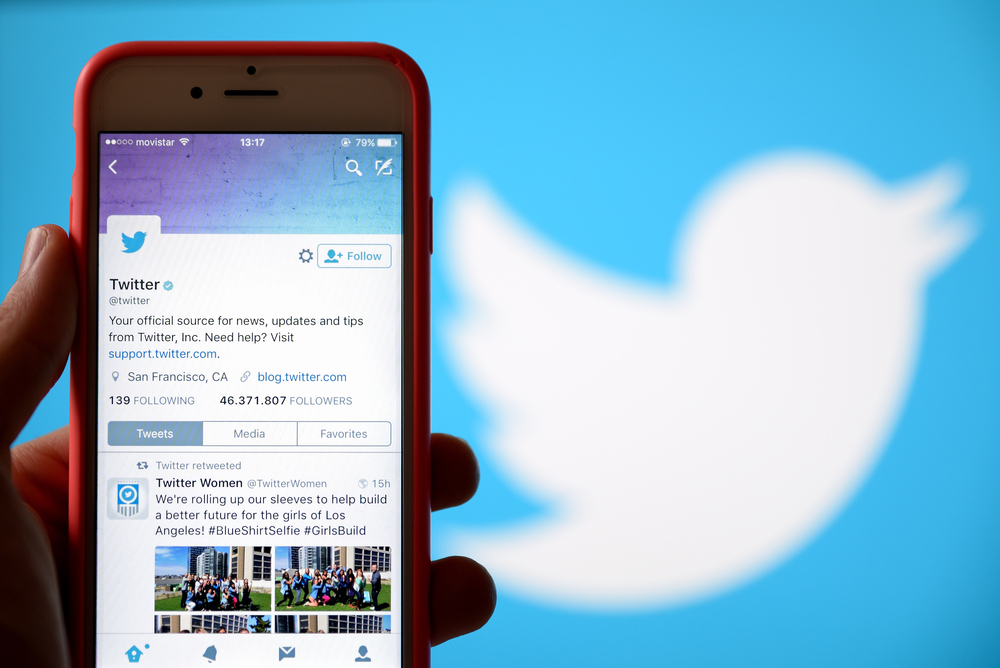 Twitter has been making several updates throughout the year designed to boost engagement for advertisers and users alike.
Despite speculations that the platform is dying, Twitter remains one of the top places to get the most up-to-date news and hear what people are saying about it — which we were all reminded of when the platform went down for only two hours last month, causing near-hysteria.
With that in mind (and the fact that it's my personal favorite social media platform), I don't see Twitter becoming obsolete anytime soon.
However, there is certainly room for improvement that can allow users to get the most out of the platform — and that starts with making the content that matters to them more accessible.
It seems Twitter's team is aware of these opportunities as well. In a recent press conference at Twitter's HQ in San Francisco, its product team shared several projects that are currently in the works that seek to boost engagement by making the platform more valuable to all users.
Upcoming developments for Twitter
First, Twitter began its press conference by admitting that the platform has historically been slow to release helpful features for its audience. According to Wired journalist Arielle Pardes, who live-tweeted the event, Twitter hopes to remedy this in the future by rolling out small iterations of features, rather than wait until they're "perfect" for release.
In the past, Twitter has been sluggish in solving its own problems. @kayvz promises that's changing. He also says that Twitter is being more intentional about "building in public "—releasing things before they're perfect, having a more iterative relationship with Twitter users.

— Arielle Pardes (@pardesoteric) August 13, 2019
This shift will likely help Twitter roll out new features that improve the platform experience more regularly, while also garnering real-time feedback to improve future iterations.
As such, here's what Twitter is currently working on that is being rolled out in small tests.
Topic Lists
Topic Lists were one of Twitter's biggest announcements from the press conference.
Essentially, Topic Lists will be a new feature that will enable users to access content that pertains to topics they're interested in.
Currently, this can be done by following trending hashtags or following people within that industry or area of interest — but that approach leaves a big gap that can make it difficult for new users to find what they're looking for.
Because people mainly visit Twitter to get real-time updates on specific events or subjects that matter to them, Twitter is testing Topic Lists as a "customizable news feed," as shown in the tweet below:
Customizable timelines that are easy to access? We're thinking about ways to do this! One idea we had is for you to be able to swipe to your lists from home. If you're in the test tell us what you think! pic.twitter.com/g5WMaNZ57N

— Twitter (@Twitter) June 25, 2019
As you can see, this feature turns a user's homepage into multiple, swipeable screens: The first being the standard timeline of who they follow, and the others will showcase curated tweets based on a chosen interests.
Twitter states that its curation team will build curated lists of key accounts relevant to a subject, and then curate the individual streams to make sure that all content remains relevant to the target subject matter.
It's unclear if users can input a hyper-specific interest, or if they'll be instructed to choose from a predetermined list.
We don't yet know enough to fully speculate on the specifics of this feature, but if successful, it will likely help users filter out what they don't want to see and help them engage with and discover the content that matters to them.
For brands, it can also enhance visibility and promote thought leadership in your area of expertise, helping you reach prospects that have highlighted subject matter you post about.
Subscribe to conversations
One feature that Twitter is lacking compared to other social media platforms is the ability to follow conversations.
For example, on Facebook or LinkedIn, you can either comment on or "follow" a post to get notifications on any developments.
On Twitter, users don't get notified of conversation updates unless they're specifically tagged in a reply.
Given the nature of its busy platform, the absence of this feature makes it difficult to track down the conversation once lost — which can, in turn, cause a loss of engagement.
Now, Twitter is testing a feature that will mitigate that issue with the ability to "subscribe" to conversations.
You probably have notifications on for your must-follows. Now you can get notifications when there's a new reply to a Tweet you're interested in! We're testing this on iOS and Android now. pic.twitter.com/MabdFoItxc

— Twitter (@Twitter) August 8, 2019
More image customization options
These last two updates may seem minor in comparison to the former two, but they will bring an added level of control for users in regards to what they put out on the platform.
The first update is the added ability to re-order attached images in a single tweet.
Twitter will let users drag to reorder photos while composing a tweet pic.twitter.com/rgcbIk9IqB

— Jane Manchun Wong (@wongmjane) July 25, 2019
Again, while this may seem small, it relieves a real pain point for users constantly fighting with the system to get a single tweet out.
Moreover, this update is also important given that swiping through a set of images has become a popular way to convey information on Twitter, and in some instances, it wouldn't have the same effect if the images were in the wrong order.
Here's an example:
August 10, 2019
Second, Twitter also announced that it will soon support live-photo uploads.
If you're not aware, live photo is an iPhone camera feature that takes a small video of 1.5 seconds before and after you take a picture, offering a more dynamic effect (I always think live photos look like what you'd see in a newspaper in Harry Potter...anyone else?)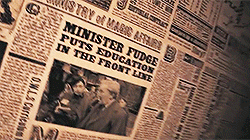 Previously, if you upload a live photo to Twitter, users would only be shown the static photo, not the animated version.
Now, with Twitter's new support, users can share this added element on the platform.
But beware — this can backfire if users don't know the live photo will be shared, as seen in the tweet below:
Live iPhone photos exposed are AMAZING pic.twitter.com/AaBI5hMmq8

— Ben Soffer (@boywithnojob_) May 7, 2018
Currently, it's unclear if Twitter will display an option to choose which version of a photo is shared. As it rolls out more widely this will likely be a prime source of feedback for the feature.
Still, this offers users and brands more variety with posting, providing the ability to add more personality and depth to photos.
Final thoughts
Twitter provides the value of real-time conversations that other platforms are lacking.
While active users love many aspects of the platform as is, these new features will likely lure in more users who are used to more standard social media formats like Facebook or LinkedIn.
I think these updates are the right move for Twitter because they're not inherently changing the platform to be more like its competitors — rather, they simply help users unlock the platform's value more easily.
These updates, combined with Twitter's newfound commitment to routinely "build publicly" and roll out more frequent updates, can certainly improve user engagement.
As such, marketers should pay attention to these updates. If more of your target audience flocks to Twitter, it's an indicator that your brand should be active on the platform.
Free Assessment:
How does your sales & marketing measure up?
Take this free, 5-minute assessment and learn what you can start doing today to boost traffic, leads, and sales.