Twitter Users Can Now Subscribe to Tweet Replies on Mobile App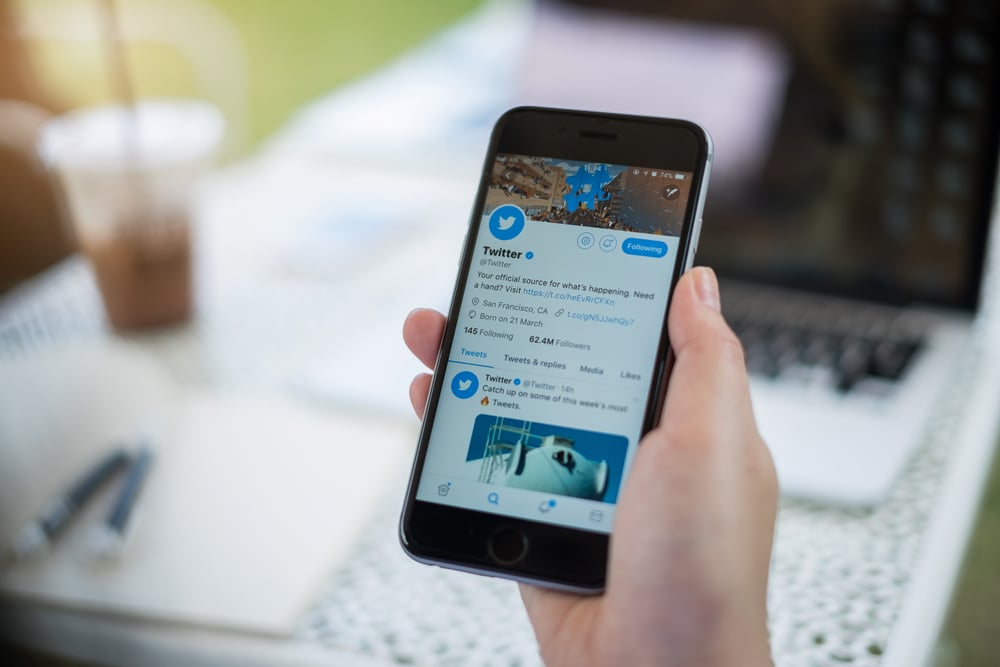 I'm not huge on Twitter personally, but I swear I can look over at almost any point in the day and catch my fiancé scrolling through his feed. Years ago, shortly after we started dating, I remember looking over and couldn't believe he was scrolling through Twitter again for what felt like the twentieth time that day.
"What do you possibly have to tweet about so frequently during your day?" I asked.
"Nothing," he said. "I just like to use it to scan for news or big stories."
He's a huge sports buff, so I could see the draw of following some of the teams and big-name athletes or sports announcers. Quick sentence tweets make it incredibly easy to consume content.
Twitter hasn't always had the best run in the highly competitive social media marketplace — for instance, the platform continued to lose monthly users up through 2018, so they decided to not even reporting on that metric.
That said, I do give the company kudos for trying to listen to those using the platform and improve their experience.
For instance, Twitter announced a new beta feature just last week that allows users to subscribe to tweet replies.
You probably have notifications on for your must-follows. Now you can get notifications when there's a new reply to a Tweet you're interested in! We're testing this on iOS and Android now. pic.twitter.com/MabdFoItxc

— Twitter (@Twitter) August 8, 2019
What the subscribe feature will do
As TechCrunch notes, this feature "will allow users to subscribe to replies to a particularly interesting tweet they want to follow, too, in order to see how the conversation progresses."
Users can select the bell icon in the top-right corner of the screen and select one of the following three options:
Subscribe to top replies
Subscribe to all replies
Turn off reply notifications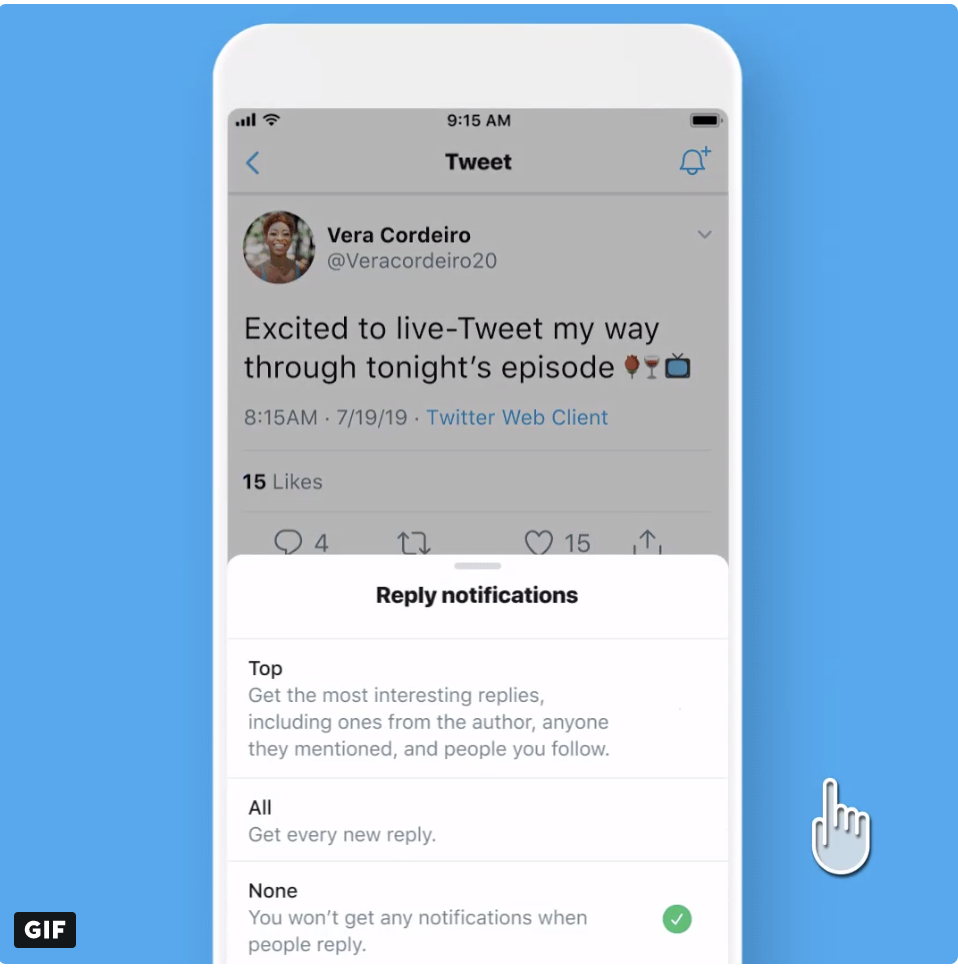 The top replies will be from the tweet's author, anyone the author mentions in the original tweet, or people you follow.
Twitter has had a slew of recent experiments that all point towards the same end goal: to personalize users' Twitter conversations.
Though these tests are live, not all users will have the feature at this time.
What it means for marketers
The short answer: You can now better engage your users! Though Twitter may not be your biggest traffic source on social media, that doesn't mean you should count the platform out. Twitter is still an amazing tool to connect and engage with your audience.
If you or a thought leader at your company tweets something and people begin subscribing to the replies, you will have the opportunity to reach them in a push notification anytime you reply to the tweet's thread.
Or, if you subscribe to replies on a thread about your industry or product type, then you can be alerted to conversations your potential prospects are having.
Other features to know
Don't think that this feature will be the last update for a while. Twitter has been consistently rolling out new features, particularly over the past year. Additional features that you should be aware of include:
Many of Twitter's experiments are done to improve user engagement, and conversations has been a big area of opportunity for the company to help retain (and even gain) monthly users. The more people enjoy using the platform, the more likely that they will continue to use it.
Keep an eye out for additional features to come, and subscribe to The Latest to receive a compilation of everything marketing and business leaders need to know in less than five minutes — directly in your inbox.
Free Assessment:
How does your sales & marketing measure up?
Take this free, 5-minute assessment and learn what you can start doing today to boost traffic, leads, and sales.