Here's What Podcasts Will Look Like in Google Search Results.
Vin Gaeta also recommends this free guide, The Inbound Marketer's Guide to Search Engine Optimization.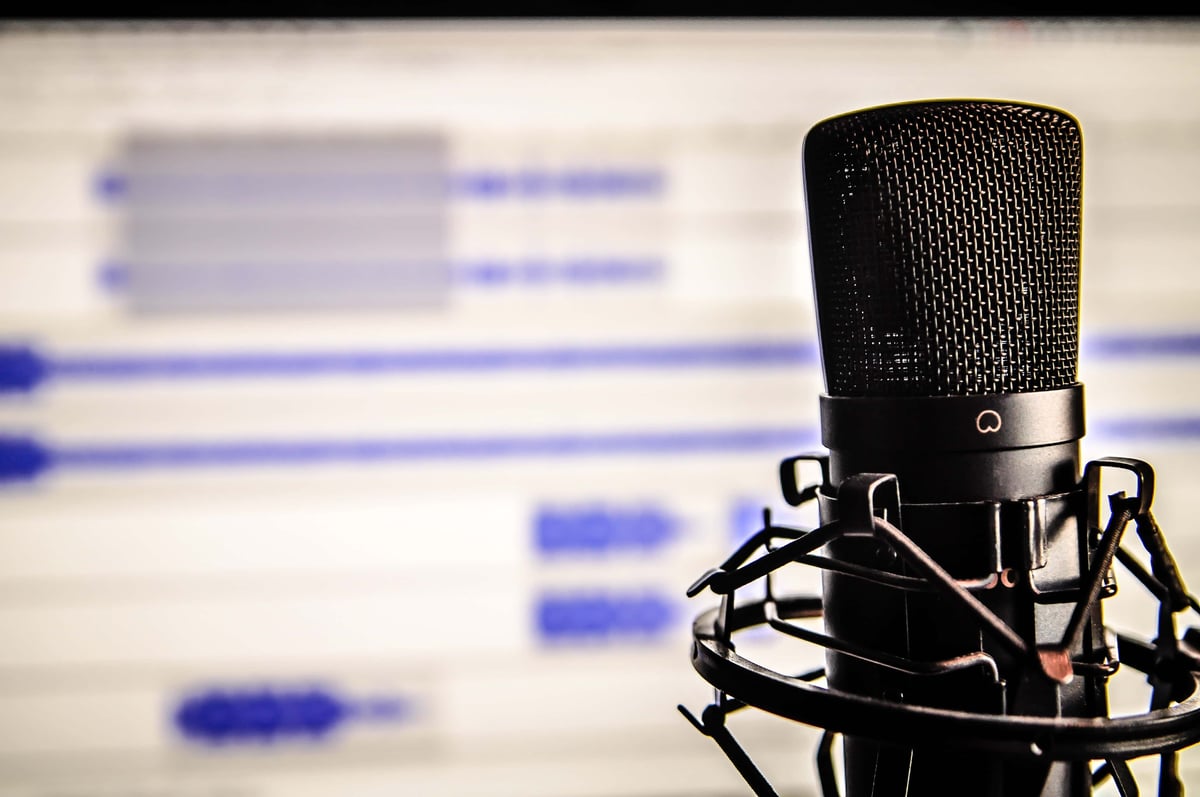 Google has been teasing updated podcast results in the search engine for a few months now.
Well, the time is now!
Google Podcast founder and head of product, Zack Reneau-Wedeen, tweeted last Thursday that the rollout was finally happening.
Included in his tweet was a quick run-through of what the updates look like for "Wait Wait… Don't Tell Me!" from NPR.
Free Guide: The Inbound Marketer's Guide to Search Engine Optimization
Rolling out this week you'll be able to search for and play podcasts directly in Google Search across Android, iOS, and desktop browsers, a step toward making audio a first-class citizen across Google. pic.twitter.com/29ohC7W9z8

- Zack Reneau-Wedeen (@ZackRW) May 9, 2019
Very exciting times for podcast hosts looking to get more plays, exposure, and potentially subscribes.
The results are extremely user-friendly, and let you get a quick taste of the content without having to go into an actual application or download a full episode. We dove deeper into the changes last week, but now we actually know what these results will look like.
What Podcast Listings Will Look Like In Google
While the update may not seem like a big to-do, behind the scenes it marks a big shift in ensuring that users are able to quickly access the content they're searching for.
By Google indexing your audio tracks and actually creating index-able content by transcribing the content within your podcast, searchers can quickly sample podcasts they may be interested in directly from the results page.
In the past, many would argue that podcasts and other non-written content were not as valuable since they couldn't be indexed, but now that's changed.
Google is creating an experience that makes that content work for marketers while also exposing users to more content they would enjoy. .
Let's take a look at what podcasts will actually look like in Google search results.
IMPACT's "The Hubcast" is currently showing the updated results, which you can see below.
On desktop, we get quick play buttons and the opportunity to click in for more: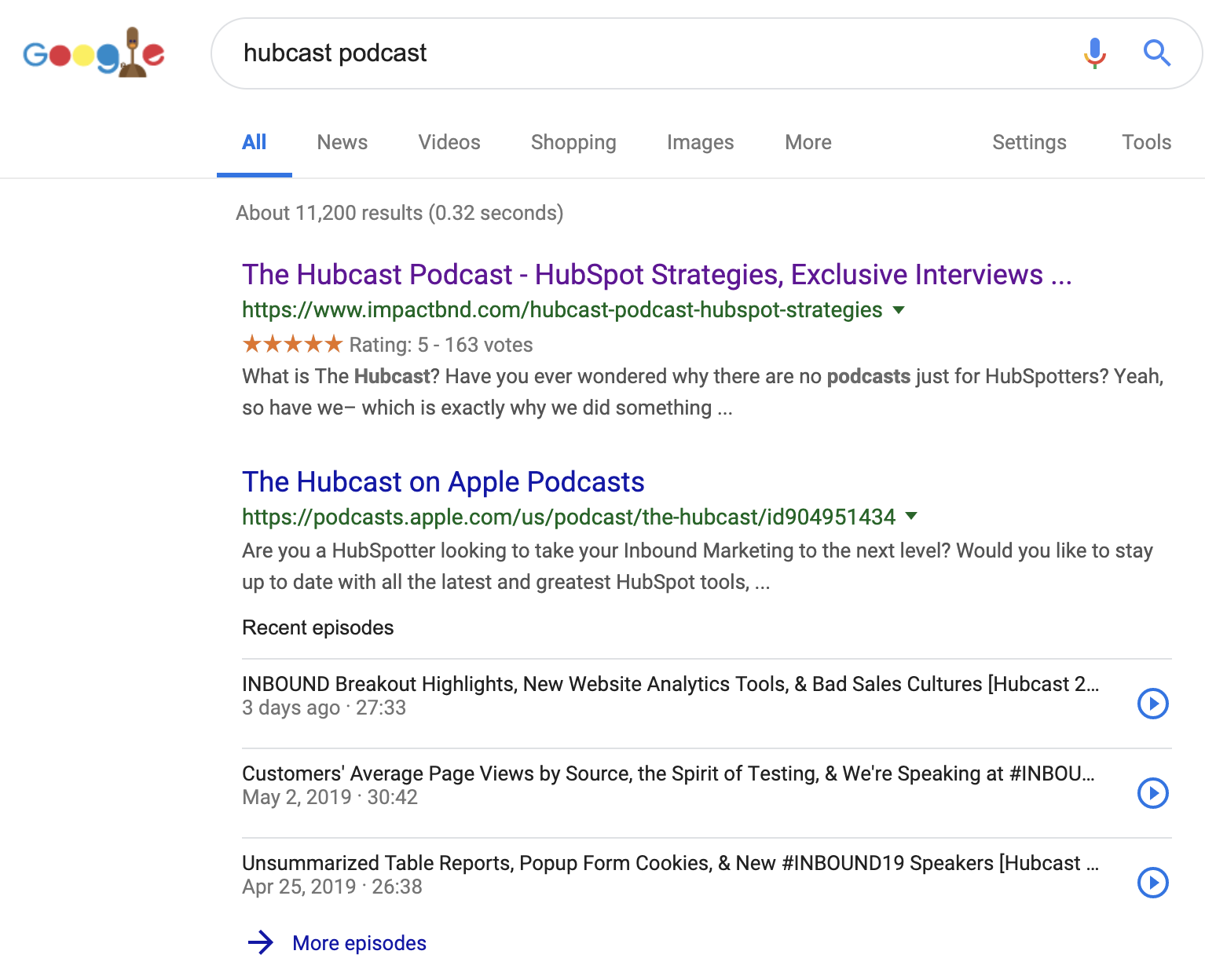 But, let's be honest; most of us listen and search for podcasts on our mobile devices - so there's where it really matters ;)
The mobile results are similar but have some nice spacing updates.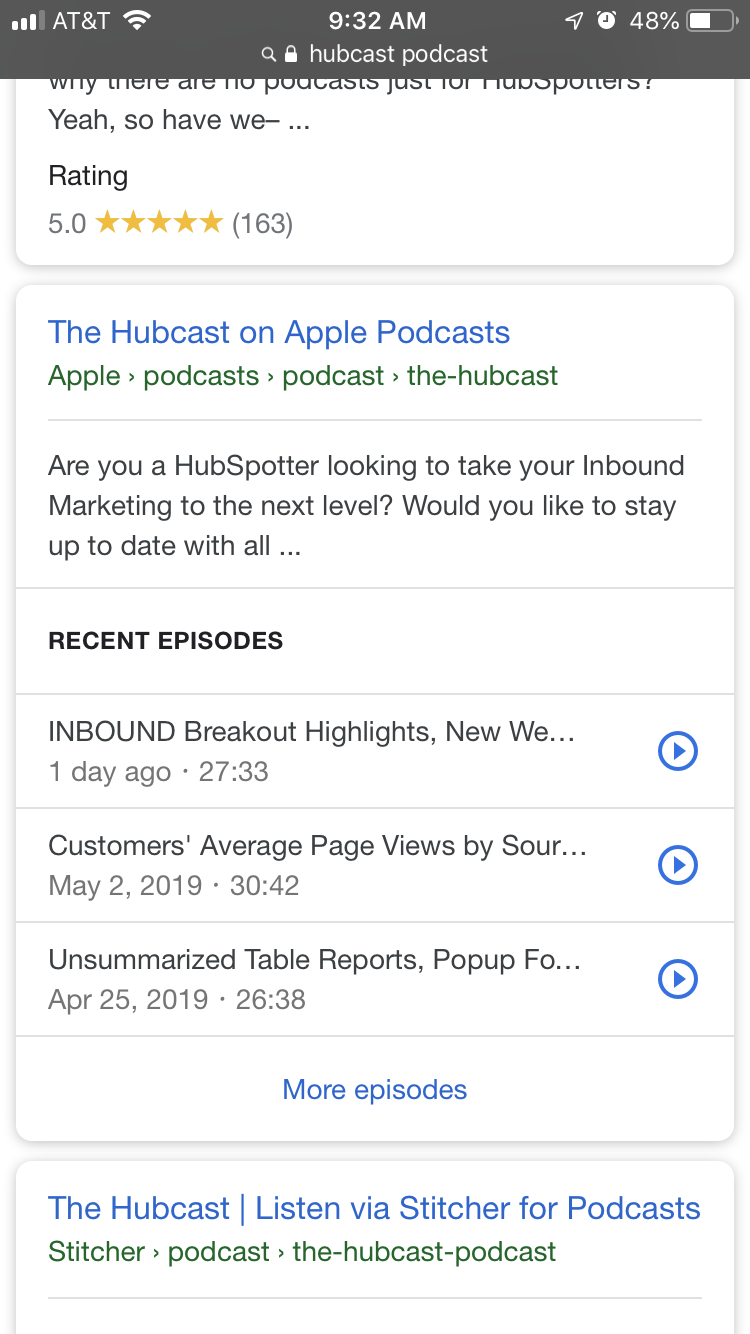 When you click on the actual podcast name, you're greeted with a more in-depth view of the details, as well as available episodes you can play right on the page.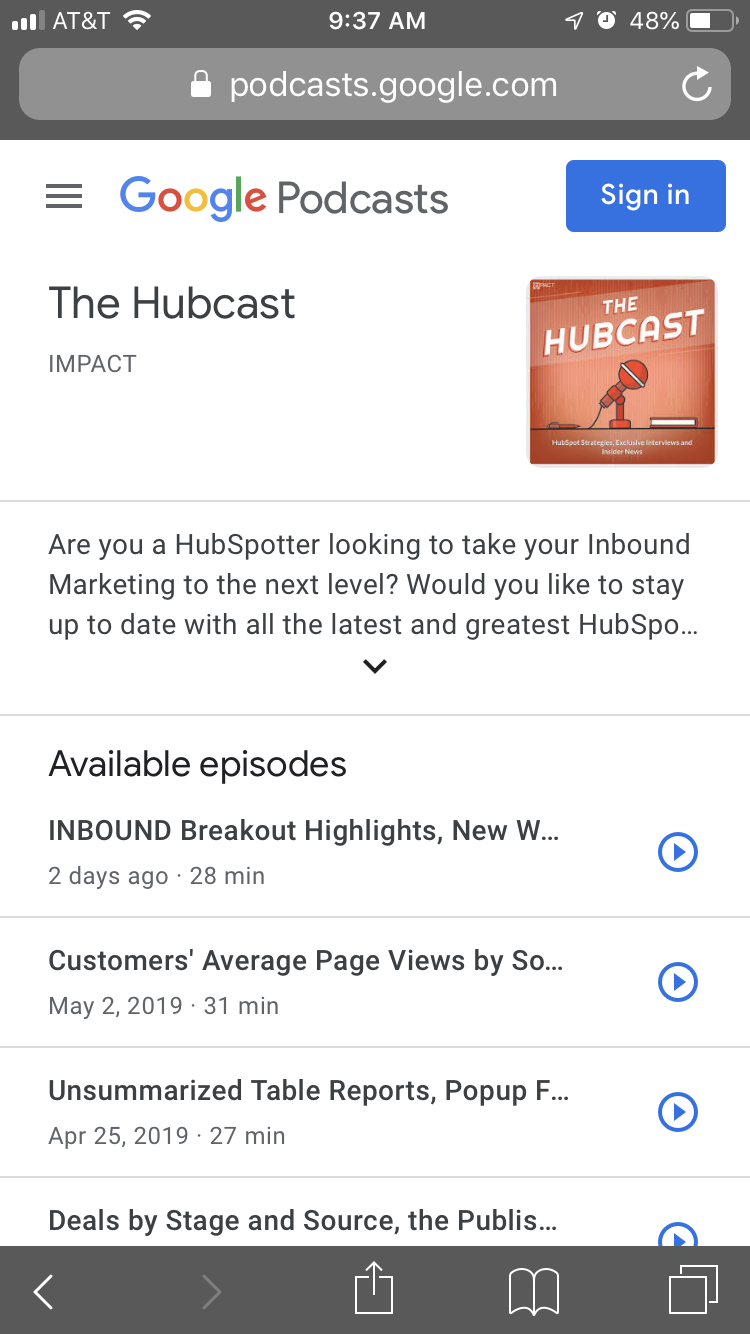 Clicking on an individual episode will show you the episode description, and again, start the podcast directly from the browser with no need to download in a player.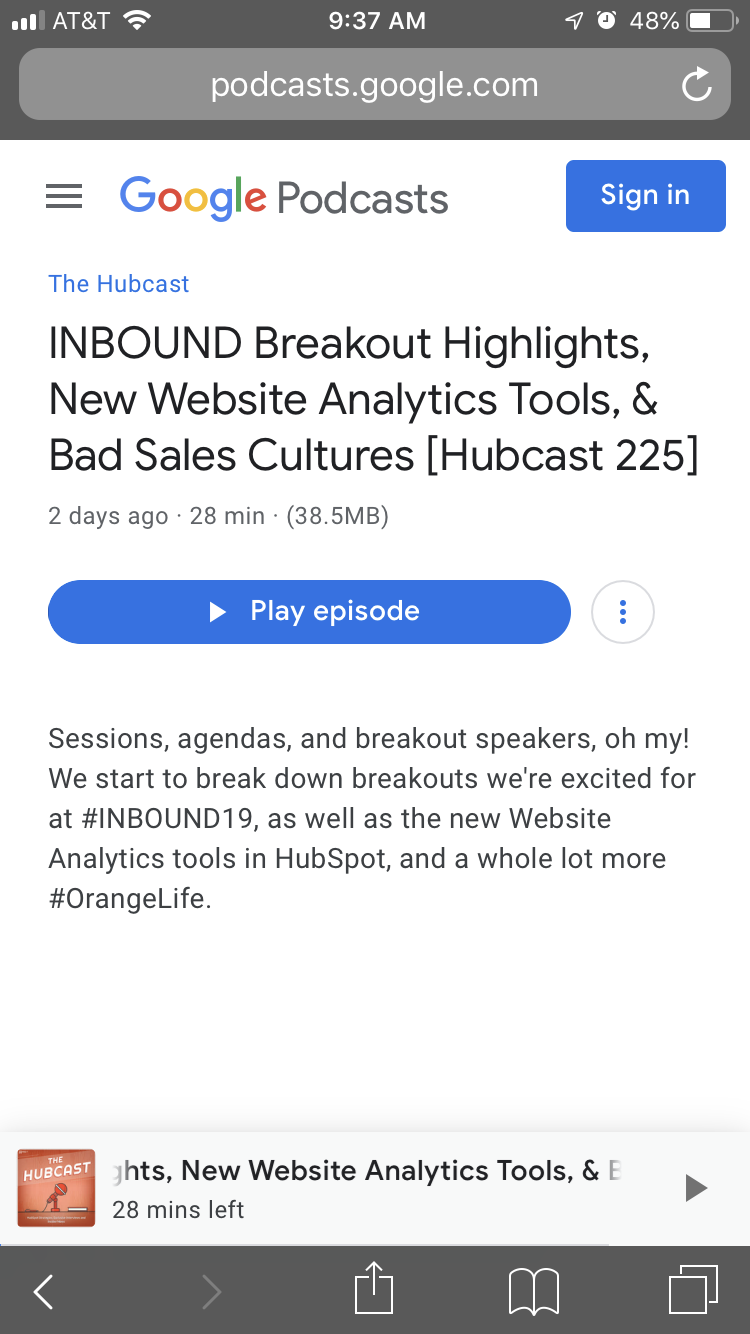 The entire update makes it more user-friendly and easier to discover new podcasts and actually listen - a real win-win!
What Marketers Should Know
First, start by making sure your podcast pages are using the proper Podcast Schema Markup so that they can be displayed properly in Google Search Results.
The Schema Markup will allow you to "...enable your podcast to appear in Google Search results and Google Podcasts, along with individual episode descriptions and an embedded player for each."
Aside from ensuring your content is properly searchable by Google, continue creating remarkable audio content consistently and the updated results can help you see podcasting success.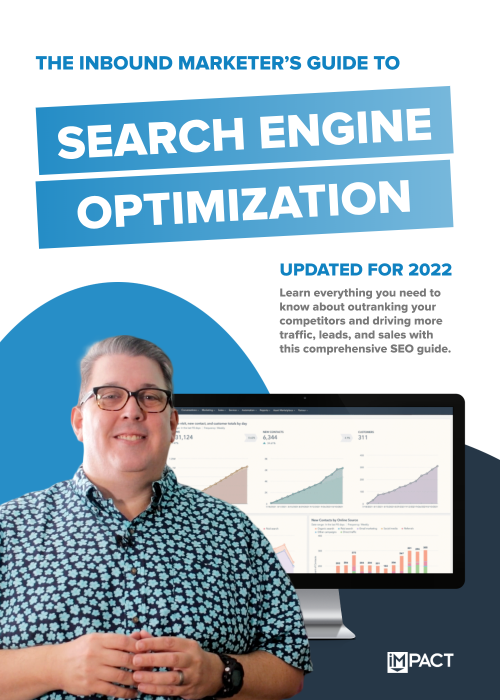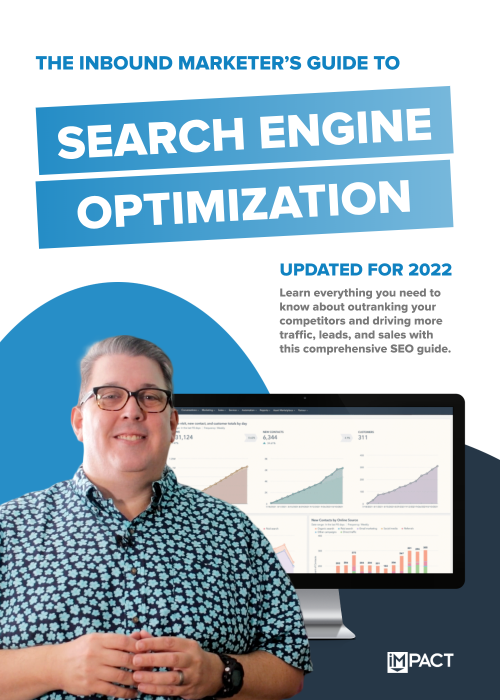 Free Guide:
The Inbound Marketer's Guide to Search Engine Optimization
Generate more traffic, leads, and sales with search engine optimization
In this free guide, you will learn:
What search engines are and who uses them.
What search engine optimization is and how it works.
Best practices for search engine optimization.
Published on May 13, 2019