"Why I Choose to Work Remote" [Creator's Block Ep. 94]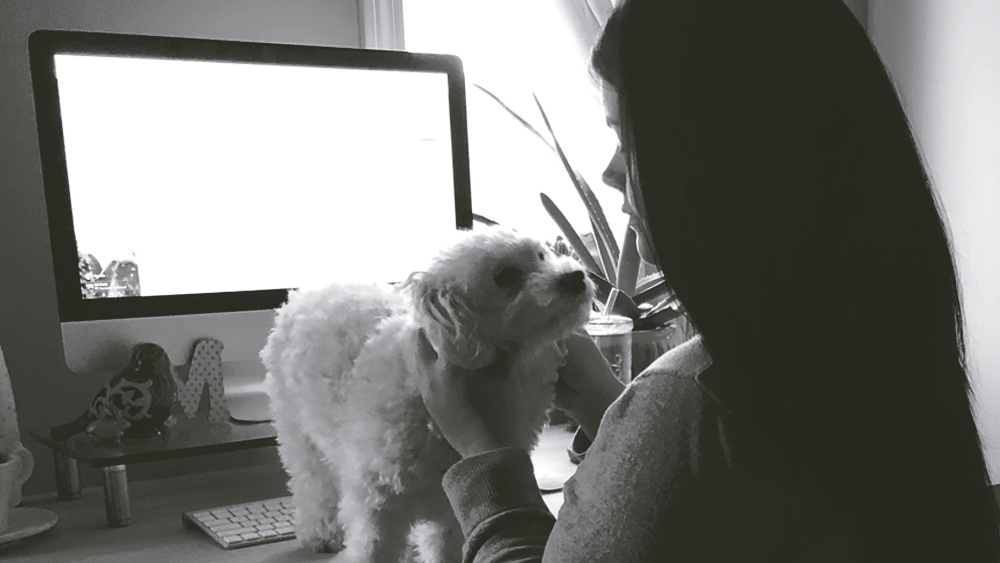 November 29th, 2018 min read
This morning I read an article from Jason Zimdars, a designer at basecamp, about why he actually works from home.
Spoiler alert, it wasn't about productivity at all, but rather about the practical reasons that we can sometimes take for granted.

Jason talks about the ways it allows him to spend more time with his kids and how those moments can be looked at as happy distractions and it got me thinking about the real reasons I've been working from home as well.
Most of you know that I work full-time remote, despite only being about 35 minutes from our office. Why work remote you say? Lots of reasons.
For me working from home means:
I get a little bit more sleep in the morning… and I LOVE my sleep. 😴

I get to spend less time in the car - I have terrible car anxiety. 🚘

I get to take a break by walking Kodi. 🐩

I can control the temperature. 🌡️

I can use my lunch break to get some chores or errands done. 🛒

My introverted side has less "recharging to do" 🔋

On a stressful day, I can get a hug from my boyfriend Jeremy or Kodi! 🤗
...and I could keep you here all day with the list that started forming in my head. So, today I thought it would be fun for Justine and I to talk about the REAL reasons that make working from home worth it every day.
Listen to the Episode
What We Talked About
Productivity- is it better or worse?

Flexibility

How it affects work-life balance

Decreasing stress with loved ones and pets

Helps prevent burn out

NO TRAFFIC

What We Do Miss
Resources
We Want to Hear from You!
First, subscribe to Creator's Block on Apple Podcasts. Second, have a question or an idea for a future episode of the podcast? Let us know!
Or, you can leave us a comment below! Until next week...
Build up your leaders. Scale up your business.
Join us on May 25th for Scaling for the Future 2021 and learn how to scale up your company in a constantly changing business landscape. You'll walk away armed and ready to align your teams around company-wide goals, master strategies to successfully execute your vision, and lead a more profitable business.
Hear from the most successful business leaders in the world, including entrepreneur and international keynote speaker Marcus Sheridan, business coach Andy Bailey, CEO Daniel Marcos and more!
Keep Scrolling to Continue Reading
Online, Everywhere | May 25
Presented by:

A ONE-DAY VIRTUAL FORUM ON BUILDING UP YOUR LEADERS AND GROWING YOUR BUSINESS
In a constantly changing business landscape, scaling up is more challenging than ever. Join 1,000+ business leaders and learn how to achieve company-wide alignment, master strategies to execute your vision, and lead a more profitable business. In just one day, get the skills you need to start scaling up now and into the future.
Register soon! Event starts in: