Subscribe
Join 40,000+ sales and marketing pros who receive our weekly newsletter.
Get the most relevant, actionable digital sales and marketing insights you need to make smarter decisions faster... all in under five minutes.
Thanks, stay tuned for our upcoming edition.
7 Episodes to Listen to On (or Before) Your Summer Vacation [Creator's Block]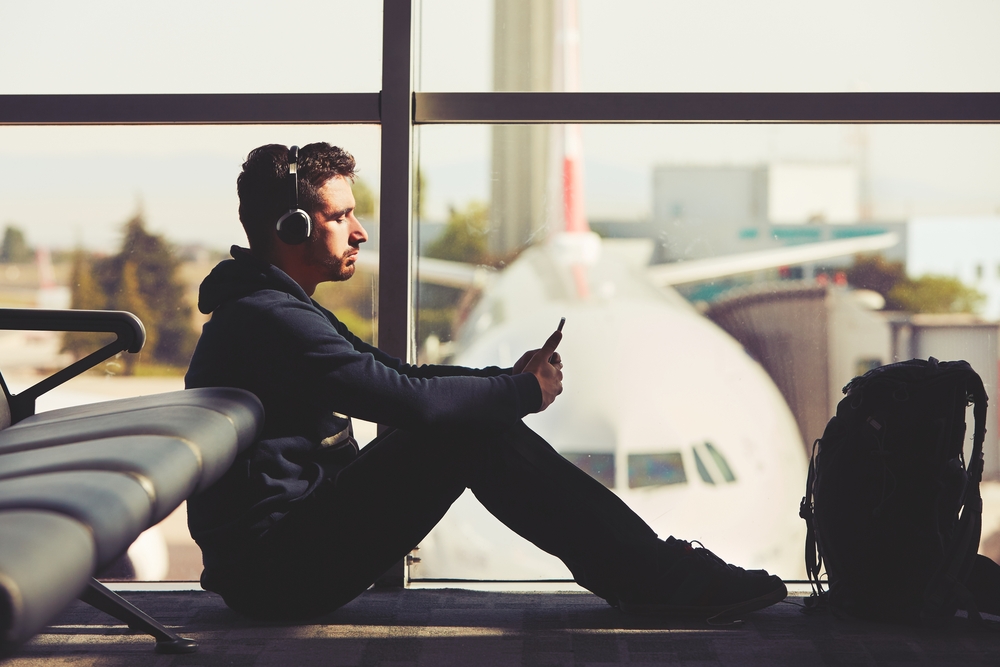 Once summer hits, I feel the need to be outside, unplug, and simply recharge my brain.
With the holiday weekend quickly approaching, we know many of you (ourselves included!) will be taking some much-needed time off.
Marcella and I want to help you reset and come back to work ready to tackle any chaos thrown your way!
Take a listen to our top seven episodes to enjoy before or during your summer downtime.
Marcella's Picks
Many of us plan our relaxing vacations months in advance, but when the time actually comes we become are riddled with anxiety about the work we are leaving behind.
Did I ever send that last email? Did I upload that file? What if so-and-so has a melt down?
We don't want to make more work for ourselves while were actually on PTO, but doing a brain dump before you check out (or even while you're away) of all the things you think you might be missing could help you actually lay back and unwind.
Cause lord knows you need it, my friend!
When we take time off, it can often become a game of "how many things that I've been meaning to do can I cram into this week."
Which works for some people. SOME people.
Other people, like me, need to step back and regain space in order to come back from vacation not needing another vacation.
I think the mentality of "needing to make the most of our time off" is an offshoot of "hustle culture;" the idea that "I'll relax when I retire," which I find totally unsustainable.
So hunker down with a beverage of your choosing and remind yourself that it's okay to go against the grain.
This episode talked about the crazy time we call "Christmas Chaos" but I think it can also apply to "Summer Vacation Madness;" that inevitable time of the summer where at any given day at least one part of your team is missing and you yourself are preparing for your vacay.
Take this as a friendly reminder that you do have to say "no" at some point.
(Note to self: Take my own advice for once in your life.)
In the weeks before your vacation, time management is crucial.
The last thing anyone wants is to be working till midnight the night before you're going on a trip just so you can get everything done.
This episode will help you stay on top of the ever growing to-do's that pop up before you take off.
Justine's Picks:
Looking for your next book to read? Check out The Subtle Art of Not Giving a F*ck by Mark Manson! Then listen in to our book club episode where Marcella and I discuss the key takeaways and what we thought of Manson's lessons.
Summertime is truly the perfect time to unplug and take a break. All too often we get caught up in the daily grind and it can be difficult to express just how overworked or stressed we are.
We're afraid to admit it because we fear people will see us as less competent and lose trust or confidence in us.
The truth is though, fearless leadership can be toxic and it's vital to admit to your colleagues when you need a break.
Listen to this episode to learn exactly why trying to act fearless actually ends up holding us back and hurting others.
Listening to this episode towards the end of your vacation will fire you up for when you get back. It touches on the skills and traits we've learned to be invaluable on our teams.
Come back refreshed and ready to rock!
We Want to Hear from You!
First, subscribe to Creator's Block on Apple Podcasts. Second, have a question or an idea for a future episode of the podcast? Let us know!
Or, you can shoot us a message in IMPACT Elite!
Free Assessment:
How does your sales & marketing measure up?
Take this free, 5-minute assessment and learn what you can start doing today to boost traffic, leads, and sales.