25 Landing Page Design Best Practices You're Neglecting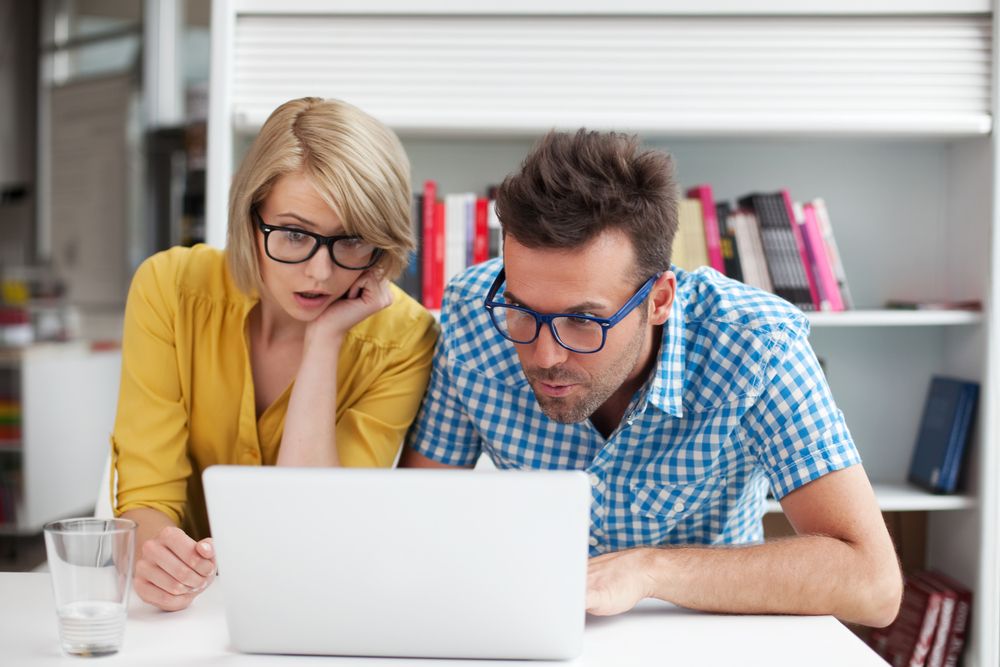 While there isn't an exact formula for crafting the perfect landing page, there are some best practices you can follow to maximize your conversions or ROI overall.
Whether you've created hundreds of landing pages or you're planning to build your first one, there's plenty of knowledge to absorb in this article to deliver the best copy, user experience, and conversion rates.
Let's dive into them.
1. Be campaign specific.
Successful landing pages are targeted, specific, and contextually relevant. Landing pages that are deeply engaging to the ideal persona of your campaign will convert higher. Learn more.
2. Be traffic source specific.
Create an experience that's customized to your visitor based on where they came from. If you're directing traffic from a guest post on another site, the landing page should address this, saying something like "Welcome Forbes Readers!" or something along those lines.

3. Offer a unique experience.
A unique design, high-quality images, videos, creative CTAs -- all of these should be implemented with your buyer persona and with the specific goal of getting them to fill out the form on the page. This experience should be unlike any other on your website. The more unique the experience, the more engaging and interesting your page will be.
4. Have a clear goal and strategy.
Your landing page should have one goal and everything on the page has to be aligned around that goal. If your page is trying to convert visitors into newsletter subscribers and sell your product, it lacks focus and won't be effective at either. Pick one action you want your prospect to take and promote only that.
5. Segment your audience.
Use your landing page to evaluate visitors and identify your most profitable leads. By segmenting your audience, you are able to provide a highly-targeted campaign to them as they go through your sales funnel and increase your conversions.

6. Track and measure analytics.
Using real-time analytics on your landing page provides valuable information for your business. Monitor your traffic, bounce rate, geolocation, confidence intervals, segmentation, and of course, conversion rates. This will help you make adjustments when needed. Learn more.
7. Always be testing.
A/B testing allows you to dramatically increase conversion rates and gather valuable insights on what your persona finds engaging. What you learn from your split tests on landing pages can also inspire a redesign or re-branding of your company's website.

8. Deliver a consistent message.
The message of your landing page should match the marketing message you used before your prospect landed on the page and the message you deliver after they convert.
Inconsistency confuses people and decreases conversions. If you make a promise that downloading your free eBook helps your persona solve a specific problem, follow through on that promise!

9. Be mobile-friendly.
Your landing pages need to responsive so mobile visitors (which account for the majority of web traffic today) get as great an experience as they would on the desktop.
The mobile design should be intuitive and make it as easy as possible for prospects to convert on the go. Don't include unnecessary information or design elements that distract visitors, rather than enhancing the content.
10. Focus on what your buyer persona wants.
Always remember, it doesn't matter what you like about your landing page -- it matters what your buyer persona likes. That's why A/B testing and real-time analytics are a necessity.
11. Simplify your form.
Visitors are turned off by long forms that request a lot of information. Only include fields that request the necessary and most relevant information. You can always gather more information later on. Learn more.
12. Have a clear value proposition.
Why should the visitor buy from you instead of your competitor? Make it very clear what sets you apart and what your buyer persona gains from converting. Learn more.
13. Use directional cues.
Great landing pages guide the vision of the page visitor along the desired path of action. There are explicit cues, such as lines or arrows -- then there are implicit cues, such as an image of a person facing the direction of the form or contrasting colors that draw attention to specific areas. Use a mix of these to subtly guide your visitor's eye.
14. Add a thank you page.
Don't rely on an in-line thank you with your landing page and form. Create a dedicated thank you page to deliver on the value promised on the landing page. Delivering on your promise is the easiest way to build trust and "delight" your lead.

15. Focus on benefits over features.
If you've ever studied the fundamentals of advertising or copywriting, you've heard this a million times already.
Rather than describing the features of your product or service, instead describe the outcome of those features -- the benefit that your buyer persona receives. Focusing on the value you will be bringing to your perspective is more effective than just talking about yourself.
16. Build trust.
Earning the trust of your persona is crucial, especially if they are unfamiliar with your brand when they land on your landing page. You can help build trust by providing testimonials, listing industry awards and affiliations, certifications, or social numbers amongst other things. Including this kind of "social proof" helps give a reluctant prospect reassurance that they're making the right choice.
17. Maintain consistent branding.
Although you want your landing pages to stand out, the overall design and style should be consistent with your brand. A visitor who has seen your brand before should immediately recognize your branding when they show up on your landing page. Your brand creates an emotional connection between your company and your customers. Capitalize on that by keeping everything cohesive.
18. Use timeliness to your advantage.
Landing pages that are themed around a specific holiday, season, or event allow you to create timely and relevant campaigns. Use these themes to evoke emotion and related keywords to get found.
19. Isolate the user.
The goal of your landing page is to convert the visitor. That's it. Placing links in your landing page content, whether to outside resources or your own website, are a distraction and provide the opportunity for the visitor to leave without converting.
20. There's no right length.
Generally speaking, less is more. Too much information can be overwhelming to visitors and decrease conversions. However, long-form landing pages tend to convert higher when your product is more expensive or more complicated -- basically, when your prospect needs a little more convincing.
Test different lengths to determine which performs best for your buyer persona.
21. Only use high-quality images.
Low-quality images can decrease the perceived value of what you're offering. Humans are visual and a high-quality images makes it easier to understand, digest, and remember your content.
22. Use perfect grammar.
Yes, people connect better with writing that sounds natural and conversational, but typos and grammatical errors are never ok, especially on a landing page. Grammatical errors make you look careless and unprofessional and can hurt your credibility. No one wants to surrender their personal contact information to a company they don't feel is credible.
23. Use color to evoke emotion.
Color is deeply connected to human emotion and psychology. Using colors that are evoke positive and encouraging feelings will help probe the desired action -- in this case, conversion. Learn more.
24. Reduce load times.
We've all grown accustomed to instant gratification online and the amount of competition for our attention is incredible. If your landing page doesn't load quickly enough, your prospect will leave and move onto the next option.

25. Trust the data, not your opinion.
Numbers don't lie. You'll be tempted to make changes to your landing pages based on what you think will work best, but you have to remain diligent about trusting the data. If you have an idea, test it. If it works, great, but if it doesn't -- let it go!

Free: Assessment
Does your website build trust with buyers and bring in revenue?
Take this free 6 question assessment and learn how your website can start living up to its potential.