Start 2020 with these 5 stories you likely missed over the holidays
Rachel Denney also recommends this free guide: The Ultimate Inbound Marketing Strategy Playbook 2022.
The end of the year was a big season for businesses, both in terms of sales and newsworthy happenings. If you put business on hold to celebrate, start the new year with these quick stories of marketing current events and 2019 trends that will shape 2020.
Free Guide: The Ultimate Inbound Marketing Strategy Playbook 2022
1. Google received a $166M antitrust fine from France
According to this TechCrunch article, France's competition watchdog authority fined Google for its operating rules. They described Google's ad platform rulers as "opaque and difficult to understand," especially due to the "random manner" of application.
Not only will Google have to pay the fine, but the company will also need to clarify its Google Ads rules of operation and better manage any violations. Previous efforts, like Google's Policy Manager, may no longer be enough.
This decision echoes another competition watchdog in the United Kingdom, which is questioning whether Google should be divided into smaller parts.
2. Snapchat users can create personalized AR views with logo recognition technology
Augmented reality (AR) has slowly been becoming a viable tool for advertisers who want to reach shoppers as they're interacting with physical goods and locations. By scanning QR codes or taking pictures of recognizable trigger points, consumers may unlock filters and deals.
More recently, this article from SocialMediaToday announced that Snapchat has released a 'Snapchat Scan' feature in their app that can recognize logos and pull up related deals, filters, and information.
The technology can identify brands through the default video view. Businesses can use this information to release more targeted ads based on what consumers are holding at any moment. This is the next step for geolocation marketing campaigns.
3. Live social video may be one of the fast-growing engagement tools
Live video has been popular online ever since YouTube released the capability to stream live video to audiences.
Now, live videos on Facebook may have equal cache for marketing. According this Forbes article, the team at Hometalk has seen tremendous growth in engagement when they started prioritizing live videos.
Facebook Live can effectively replicate 1:1 interactions between companies and consumers, especially if the video is both authentic and helpful. Hometalk reported that average watch time nearly tripled and that over 16% of fans on Facebook opted for notifications of future live videos.
These statistics indicate that Facebook Live may be one of the best places to focus your 2020 marketing attention.
However, it's important to be cautious. The Forbes article focuses on just one company that's seen tremendous success. Also, the buzz about Facebook video ads during the last decade led to catastrophic market campaigns and severe losses for many businesses.
Your business should look at the stats, evaluate your Facebook reach, and make the right choices for your specific company.
4. Amazon is offering easier vendor advertising for agencies
Amazon has become one of the biggest marketplaces for B2C sales, and it recently adjusted its agency registration program to simplify the process.
Many vendors reach out to new shoppers with sponsored ads that push their products above more established, high-ranking products. This tool is an excellent way to get new products in front of likely buyers.
However, just as businesses are reaching out to third-party marketing agencies for traditional and online advertising services, Amazon vendors are using agencies to manage their in-platform marketing. In the past, agencies faced logistical hassles around registering an account, getting Amazon approval for multiple accounts, and submitting vendor codes.
This clunky process allowed Amazon to scrutinize actors with multiple accounts and ensure agencies were actually authorized to act on behalf of different vendors, but it wasn't ideal.
Just before the end of the year, Amazon released a simplified registration process. Now, an agency just need to get the vendor's confirmation that it's creating ads on their behalf. This single change can simplify things for vendors, Amazon itself, and, most importantly, advertising agencies.
5. Nearly half of ad spend in the US is online
Companies spent 49.6% of the total U.S. ad spend on online ads in 2019. This is a far cry from the percentage (15%) just ten years ago. The remaining 50.4% of advertising spending reached consumers through television ads and other film and print media.
This article from Ad Age presents an in-depth breakdown of U.S. ad spend in 2019 and how it compares to 2009.
Print-based ads are quickly becoming less and less popular. Companies that reach consumers through print need to analyze their strategies carefully to hold onto their core demographics or start exploring alternatives.
While this broad overview may not help individual businesses choose the right media for 2020 ads, it is a stark reminder of the ever-shifting media landscape.
With the holidays behind us, expect IMPACT to continue to cover the important digital sales and marketing news as it breaks — and don't forget to subscribe to The LATEST to stay up to date!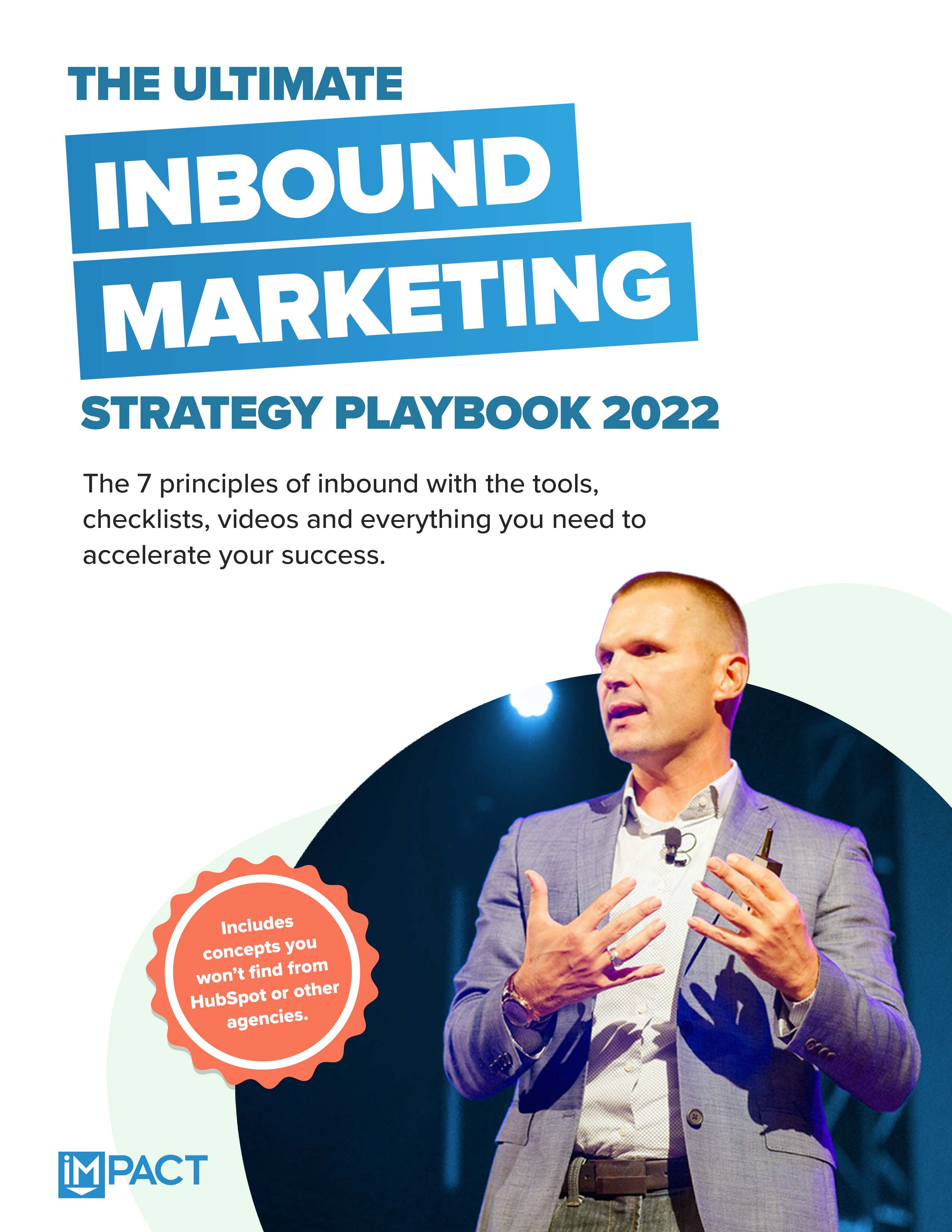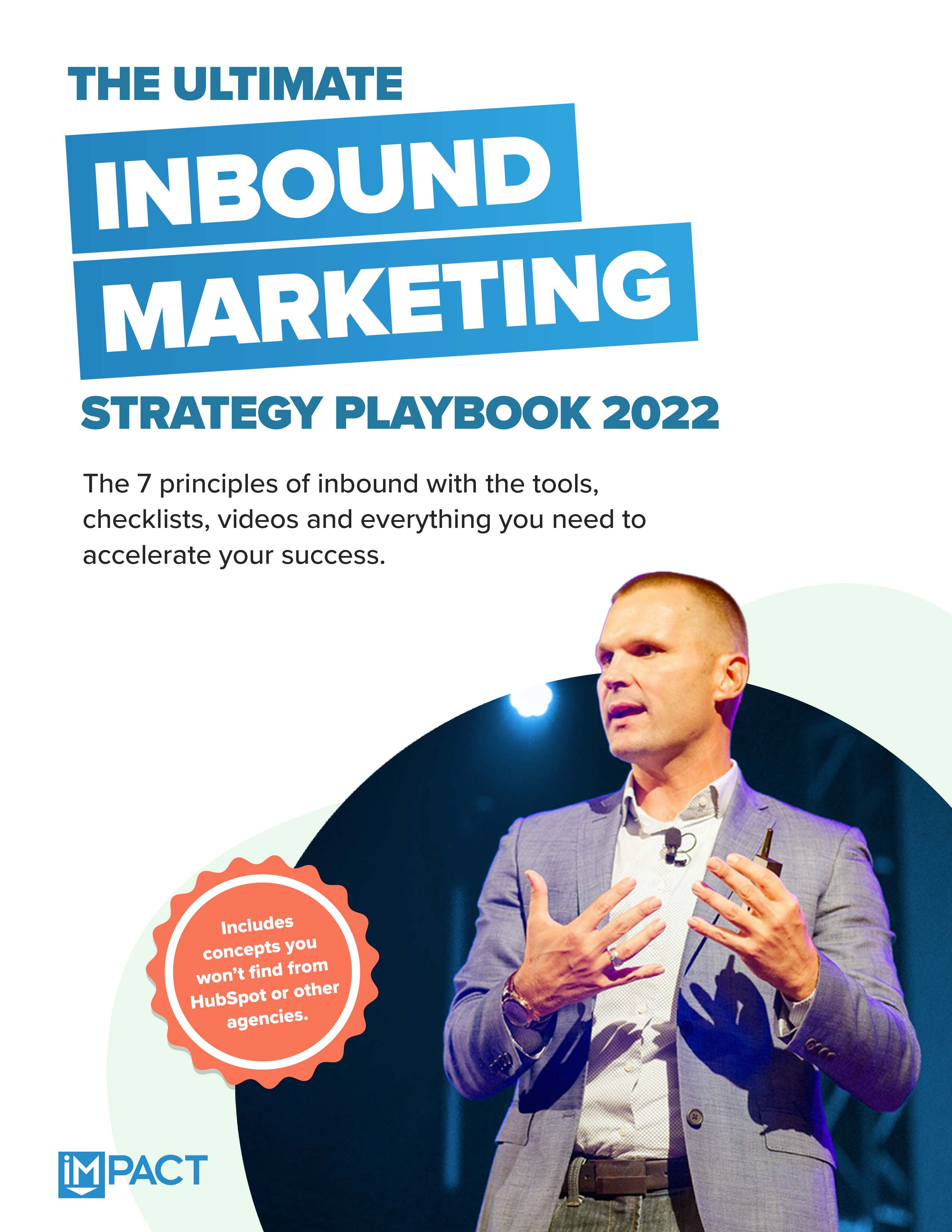 Free Guide:
The Ultimate Inbound Marketing Strategy Playbook 2022
Take your inbound strategy to the next level
Master the 7 principles of highly effective inbound marketing
Dramatically improve your inbound sales
Get more buy-in at your company
Published on January 6, 2020