5 Website Mistakes That Are Absolutely Destroying Your Conversion Rate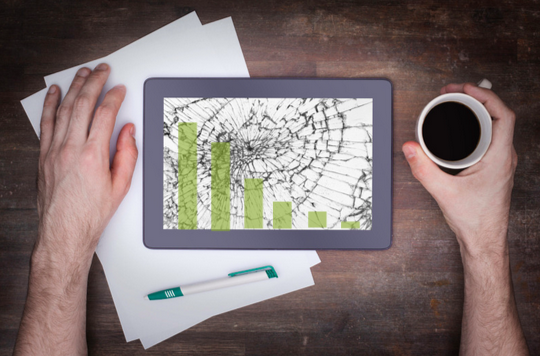 Whether you're looking to move visitors along to make a purchase, download an offer, subscribe to your blog, or donate to your cause, your website must support your goals.
While the function of a website will vary from business to business, in order to facilitate conversions, all websites must align with the needs and preferences of their visitors.
To ensure that you're making the most out of your website traffic, we've identified 5 common barriers that could be destroying your conversion rate, alongside the advice you need to reroute them.
1. An overly complicated value proposition (or lack thereof)
"A value proposition is a clear statement of the tangible results a customer gets from using your products or services. The more specific your value proposition is, the better." says Jill Konrath, author of Selling to Big Companies and SNAP Selling.
Without a clearly defined value proposition leading your homepage, it's likely that your visitors are going to experience a great deal of confusion upon arrival.
Sure, it's just a sentence or two, but it could mean the difference between a visitor and a customer.
To help you ensure that you're not giving visitors to hit the back button, try asking yourself, "What benefits can a customer expect to experience when using our product or service?"
For examples of brilliantly clear value propositions in action, check out this resource.
2. A shortage of proof
"I make the best chocolate chip cookies in the world."
That's a pretty bold proclamation, and I'm going to bet that you probably aren't totally convinced that my cookies are, in fact, the best in the world.
But what if your mom told you I made amazing cookies? Or your co-worker? Or someone in your industry? Then you might feel a little more inclined to grab a glass of milk and give them a try, right?
As humans, we're conditioned to seek approval or reassurance from other people before we make a decision or invest our trust in something.
If your website is making claims without proper backing, then you're running the risk of potentially exacerbating a visitor's innate skepticism right off the bat.
To help your cause, it's critical that your website leverages social proof like quotes, case studies, and social media shares to absolve doubt and position your business as a credible one.
3. Failure to optimize for mobile
Are you providing a engaging website experience for your visitors as they move from one device to another?
With 80% of people browsing the web from their mobile devices, having a website optimized for desktop, and desktop only is no longer enough.
Think about the way you consume information through out the day. I reach for my mobile phone the minute I wake up, and it rarely leaves my side until I plug it back in next to my bed at night.
Not to mention, visitors operating on mobile devices often have different objectives than desktop viewers. Typically they are on the go and looking to consume the most important information quickly and easily.
Point being, if your site doesn't have a plan for mobile, it's likely that you're leaving a ton of opportunities on the table.
4. One track calls-to-action
Often times marketers are reluctant to include multiple calls-to-action through out their website with the fear that they will distract people from moving forward with a bottom of the funnel action like requesting a trial or consultation.
While it's important to include and encourage visitors to take action on these types of offerings, not all customers are ready to make that type of commitment.
To avoid alienating the rest of your visitors, you want to be sure that you're placing a variety of calls-to-action across your entire website that lend themselves to different stages of the buyers journey.
We're talking ebooks, webinars, checklists, templates, etc.
This type of introductory, educational content will work to educate and advance leads down the funnel until they are, in fact, ready to commit to something more involved like a consultation.
To ensure that you're making the most of each call-to-action, be sure to employ them in places where you're already seeing a lot of traction.
Whether you work to enhance the value of the offers on your most visited pages, or leverage heat map insight to improve their placement on the page, you want to be sure that you're making any and all conversion opportunities as easily accessible as possible.
5. Ignoring A/B testing
Effective inbound marketing is all about providing the most optimal online experience for the visitor. An experience that lends itself to their unique needs and search preferences.
With that said, it's critical that you are continuously testing elements like the copy, buttons, colors, and format to ensure that everything your website employs is working towards your overall goal, not against it.
By conducting regular A/B tests, you're essentially eliminating the guesswork that comes with optimizing your website for the user. Rather than assume that your headline is facilitating the highest number of conversions possible, you can be sure by testing it against an alternative variation.
However, it's important to keep in mind that you should only focus on altering one element at a time to avoid clouding the validity of your results. For example, If you want to compare the performance of two headlines, don't change anything else on the page but the headlines to ensure clear outcomes.
Free Assessment:
How does your sales & marketing measure up?
Take this free, 5-minute assessment and learn what you can start doing today to boost traffic, leads, and sales.