6 Crucial Steps to Setting Your 2016 B2B Marketing Budget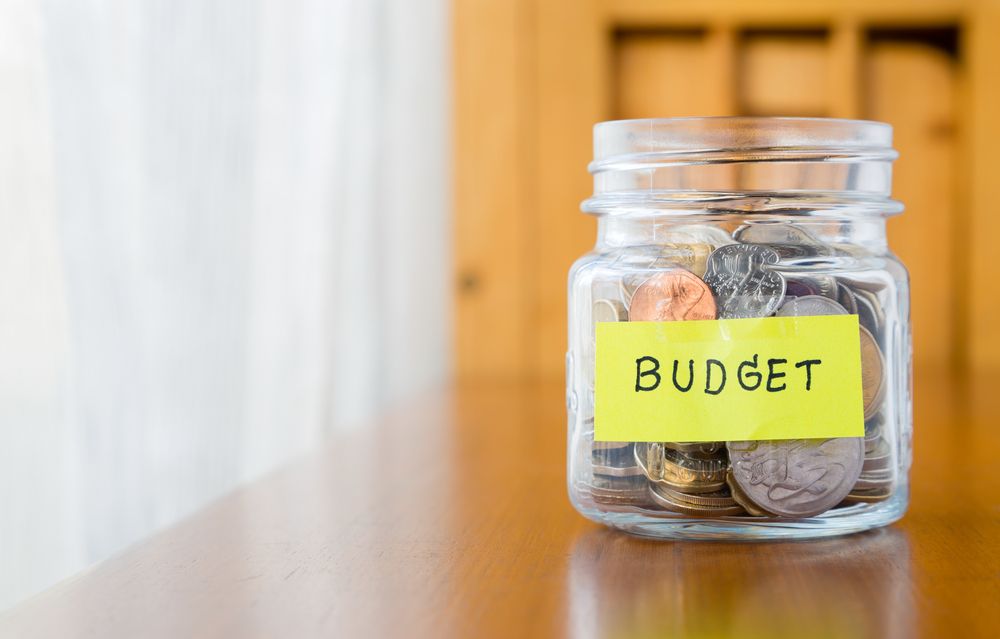 It's that time of year when many organizations are starting to plan their marketing budgets for 2016.
We interact with a lot of them here at IMPACT and this post addresses a comment I hear during the sales process quite often, "We're not exactly sure on the budget we should set aside for a program like yours."
Many marketing budget percentages come down from the top of an organization and may be based on traditional marketing formulas or vague notions about what Inbound Marketing can really do.
But there's a better approach to setting a marketing budget and the abundance of data now available thanks to Inbound can be used to ensure accuracy and return on investment (ROI).
Analyzing and mining your data is absolutely critical when it comes to setting your marketing budget.
This data mining will be a recurring theme in this post. If your organization or marketing department doesn't have this data just yet, I recommend finding a way to get it through software like HubSpot or Google Analytics or your CRM to start gathering it.
If your organization does have data to analyze, these six simple steps will serve as your checklist when setting your marketing budget for the upcoming year.
1. Know Your Sales Funnel
Building an effective marketing budget requires a deep dive into your sales funnel, where you'll track results throughout the revenue cycle, from prospect to customer. Harvesting this data from your marketing automation software or CRM makes this process relatively simple:
How many site visits do you have per month?

How many leads are you generating per month?

How many of the leads convert to sales qualified leads (SQLs)?

What's the cost of generating these SQLs? (e.g., website development, outsourced content creation, Pay-Per-Click, time spent by marketing and/or sales to nurture these leads, etc.)

How many SQLs convert into opportunities?

How many of those opportunities close as new deals?

What's the typical value / revenue of a new deal?
Having this data is an important part of setting a budget based on goals rather than percentages, which we discuss below.
2. Know Your Operational Costs
Next you'll need to understand your operational costs:
How much would it cost in time and labor to deliver more these SQLs if we tried to do it internally?

Does your internal staff even have the additional bandwidth required for this work or will you require additional headcount along with the related employee benefits costs?

How much would it cost if we hired an agency of record? The upfront costs will be higher than doing it in-house, but the results and return on investment could justify the additional expenditures.

What are the costs of your inaction? Be sure to calculate rapid changes in the marketplace and if you can afford to reduce your market share in the face of current and future competition.
3. Set Your Marketing Budget Based On Business Goals
Your marketing budget should be a component of your marketing plan, outlining the costs of how you are going to achieve your marketing goals within a certain timeframe.
So start with the end in mind. To set your marketing budget based on business goals you'll need to work backward with the revenue required to meet those goals, and you'll figure out how many converted leads this revenue represents.
Next, you can use your conversion rates and your cost-per-lead metrics to figure out what it will take to get to your business goals.
What are your business objectives for the quarter?

What are your business objectives for the year? How about three years out?

How many of those SQLs need to be delivered to your sales team, based on their close rates, to impact revenue enough to achieve those objectives?
As I mentioned earlier, organizations may believe that it's strategic to dedicate a certain percentage of their actual or projected gross annual revenues back into their marketing efforts.
But setting your marketing budget based on a percentage of sales is prone to inaccuracy when the numbers differ from what's actually needed.
The actual allocation needed depends on several factors, including:
Industry

Company Size

Growth Stage
Are you in a hyper-growth or planning mode? During early brand building years, software companies spend a lot more on marketing than other businesses—usually up to 20% of sales.
What's more, sales and marketing spending among public software companies is usually in the 45%-50% range, as they find themselves spending far more aggressively to win market share or to grow rapidly. (1)
It's common for small businesses with revenues less than $5 million to allocate 7-8% of their revenues to marketing, splitting that between brand development costs such as websites, blogs, sales collateral, and promotion costs, as well as campaigns, advertising, and events.
This also assumes margin in the range of 10-12% after you've covered your other expenses, including marketing.
When margins are lower it's common to consider lowering your overall margins through additional spending on marketing. This is tough call to make, but the point is clear: You should never base your marketing budget simply on what's left over after covering all other expenses. (2)
4. Position Marketing As An Investment, Not A Cost
More often than not, marketing budgets descend from the top of the organization where marketing teams are considered cost centers and the marketing budget is perceived to be an expense.
By this thinking, organizations will look at last year's marketing expenditures and make a decision about where they want to spend more or less.
Instead, your marketing budget should be treated as an investment, something that will bring a quantifiable and ascertainable return on investment over time.
To do this, marketers will need to demonstrate their skills as an inbound marketing expert. All the analysis you did to understand your sales funnel (above) will be leveraged when presenting your proposed marketing budget, and you'll be able to run realistic scenarios of the revenue you'll generate with the additional spending, using data to showcase how your "costs" will yield a return over time.
Instead, many of the marketers I talk to tell me they don't have the data or, worse, don't know where to find the data to boost their efforts when presenting or proposing a budget. It usually winds up being something we work on and figure out together.
If you're not necessarily sure of the data you should be gathering, some useful information to guide your efforts may be found in this recent IMPACT post: The 10 Marketing KPIs You Should Be Tracking.
5. Consider Your Growth Stage
Setting your marketing budget will also be influenced by whether your organization is in growth or planning mode.
Growth Mode
If you're in growth mode, you'll need to generate top-line revenue at a faster rate, so you might consider deeper investments in more of the quick-win marketing activities like PPC or growth-hacking techniques.
You may also want to take an iterative approach in further developing your website through Growth-Driven Design, so your website can become central marketing hub rather than an online brochure. Iterative development and maintenance could consume a significant part of your budget, but the rewards are well worth it.
Planning Mode
If you're in more of a planning mode, where steady growth is more welcomed than spikes in revenue, you'll want to consider a longer-term marketing play through earned media. This includes generating and publishing great inbound content, earning your way to the top of google, and eventually earning new business over time.
6. Understand Current and Future Trends
An understanding of current and future marketing trends can also help you to navigate the budgeting process.
The rise of content marketing makes inbound marketing more vital than ever, writes John Hall in a recent issue of Forbes. He cites 85% as the percentage of marketers who now practice inbound marketing.
Your audience is searching online for solutions, he says, and without the infrastructure in place to capture those leads you'll lose opportunities and revenue. It's fairly safe to say that an inbound marketing program is a critical part of your overall budget.
In HubSpot's State of Inbound report, its study on budgeting for inbound revealed that 74% of marketers are allocating the same or an increased budget for inbound this year.
And the reason is clear: its continued success and measurable ROI, including opportunities to showcase a firm's thought leadership and build business credibility through content creation (blogs, white papers, news articles, and eBooks, etc.)
When setting your marketing budget, it's also important for marketers to adopt and apply different technologies to their marketing stack to keep up with the pace of industry changes. For example, Hubspot's Sidekick brings new functionality to email, offering contact insights, email tracking, and email scheduling for your sales and marketing efforts. (3)
Key Takeaways
A data-driven approach yields better accuracy and justifies expenditures, enabling you to set a marketing budget based on your organization's goals rather than percentage of revenue. -- Tom DiScipio [Tweet This]

The abundance of and accessibility to data has made the process of setting a marketing budget easier, not more complex, and can be used to prove investment over cost. -- Tom DiScipio [Tweet This]

Building an effective marketing budget requires a strong understanding of your sales funnel. -- Tom DiScipio [Tweet This]

With the understanding of your sales funnel, your operational costs, and your business objectives, your marketing budget should be positioned as an investment, not a cost. Show that your marketing efforts will bring a quantifiable return on your investment over time.

Setting your marketing budget should be influenced by whether your organization is in hyper-growth or planning mode.

Knowledge of current and future trends is essential to the budgeting process, including an increased focus inbound marketing and thought leadership.
Is building a marketing budget for 2016 part of your current marketing plan? I'll be happy to strategize with you about building and presenting your budget. Schedule a call with IMPACT and mention that you want to talk to me.
References:
1. The Soft Letter Financial Handbook. Benchmarks: Sales and Marketing Cost Ratios - How Software Firms Spend Their Sales and Marketing Dollars, Dec. 12, 2003. (Accessed August 6, 2014. https://answers.google.com/answers/threadview?id=286380
2. Beesley, Caron. How to Set a Marketing Budget that Fits your Business Goals and Provides a High Return on Investment, U.S. Small Business Administration, January 9, 2013 (Accessed August 5, 2015). https://www.sba.gov/blogs/how-set-marketing-budget-fits-your-business-goals-and-provides-high-return-investment
3. Hall, John. 5 Trends Your Marketing Team Should Budget For In 2015, Oct. 19, 2014. (Accessed August 5, 2015). https://www.forbes.com/sites/johnhall/2014/10/19/5-trends-your-marketing-team-should-budget-for-in-2015/
Free Assessment:
How does your sales & marketing measure up?
Take this free, 5-minute assessment and learn what you can start doing today to boost traffic, leads, and sales.