Snapchat for Business: The 7 Best Practices You Need to Know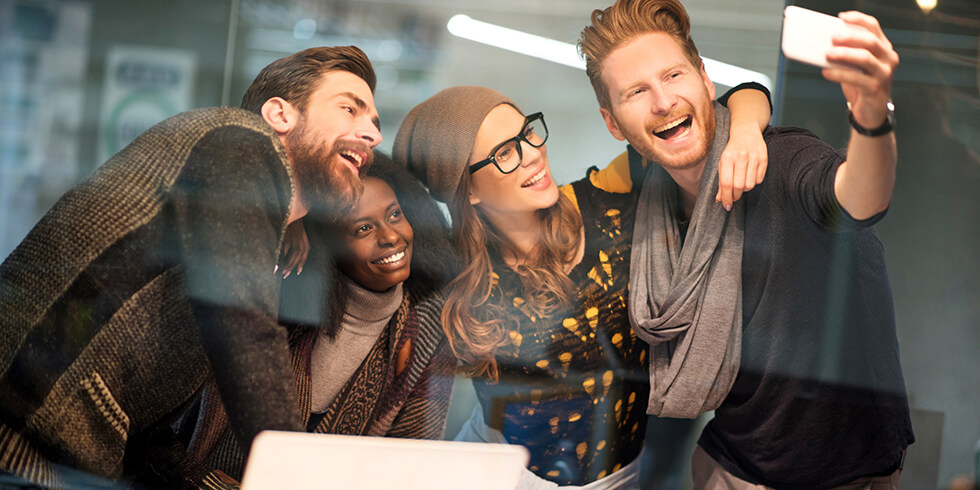 New social media platforms open up endless possibilities for your business, but can be overwhelming. The rise of Snapchat has created plenty of opportunities for businesses, but in order to make the most of it, you need to understand the platform!
Let's take a look at some best practices you should be focusing on when delving into Snapchat.
1. Be original.
Snapchat's biggest downside is that, so far, many businesses have failed to bring original, creative media to the table. If you want your posts to stand out, take the time to do something new! Make sure that everything you put up adds value—then do something creative with it.
2. Keep it short and simple.
Snapchat isn't the platform for an in-depth discussion about anything, and your stories should ideally be only a minute or two long. By forcing yourself to be brief, you cut down on the chances that your audience will become distracted and fail to absorb everything you intended from the post. Remove unnecessary information from your posts and your audience will be more responsive.
"What's the number 1 rule for businesses on #Snapchat? Be original!" TWEET THIS
3. Offer a variety of content.
Don't get stuck doing the same thing all the time! Sure, Snapchat is a great place to offer promo codes or other information that your followers will be sure to love, but that's not the only thing you can use it for. Try doing a product reveal, a behind-the-scenes look at what your business is doing or sharing an exclusive preview of an upcoming event. Take it a step further and partner with other influencers in your field or stage a major event. The more you use your Snapchat platform, the more potential customers you have the ability to reach!
4. Pay attention to the Snapchat style.
Snapchat is a fun platform that's dominated by users in the under-35 range. If you want to catch their attention, you'll need to do something fun and exciting! Take advantage of Snapchat's great filters, make sure you understand the language and do something interesting that will grab your followers' attention. Keep in mind that Snapchat isn't intended for over-edited content. Snapchat is designed for raw footage that lets your users learn more about you.
5. Break out your storytelling skills.
Snapchat might limit you to a few brief seconds in a video, but that doesn't mean you can't stretch your story out over multiple posts! Tell a story that will grab your users' attention enough to have them coming back to see all of your posts. Explore something that's likely to genuinely interest your customer base and they'll come back and check out your story at a later time.
Here's a great example from Tastemade of a clever, light hearted and informational Snap. The title grabs your attention while the host is relatable and easy to follow, even adding in some personal anecdotes. The Snap ends with a screenshot-able recipe for users to use long after the Snap expires.

6. Include Snapchat as part of your overall social media campaign.
This is a great platform that can be a lot of fun to work with, but it can't exist in isolation. Combine your Snapchat marketing with the rest of your social media and watch your campaign flourish. Mention it on Twitter, talk it up on Facebook, and before you know it, your followers will be hurrying over to your Snapchat account to see what you're doing.
7. Keep experimenting.
Snapchat is a unique platform. Since the images disappear after 24 hours, your plan for Snapchat is very different from your plan for your other social media platforms. Don't be discouraged if things don't go according to plan at first. As you experiment with different techniques, you'll find the Snapchat plan that works best for your business.
If you aren't using Snapchat to promote your business, you're missing out on a great opportunity. Polish up your photography skills, get ready to go behind the scenes and commit to starting your Snapchat campaign. It's time to bring your marketing to the millennial generation.
Free Assessment:
How does your inbound marketing measure up?
Take this free, 5-minute assessment and learn what you can start doing today to boost traffic, leads, and sales.
Get Started
Free Assessment:
How does your inbound marketing measure up?
Take this free, 5-minute assessment and learn what you can start doing today to boost traffic, leads, and sales.
Published on December 7, 2017