9 best web design agencies for small to medium business websites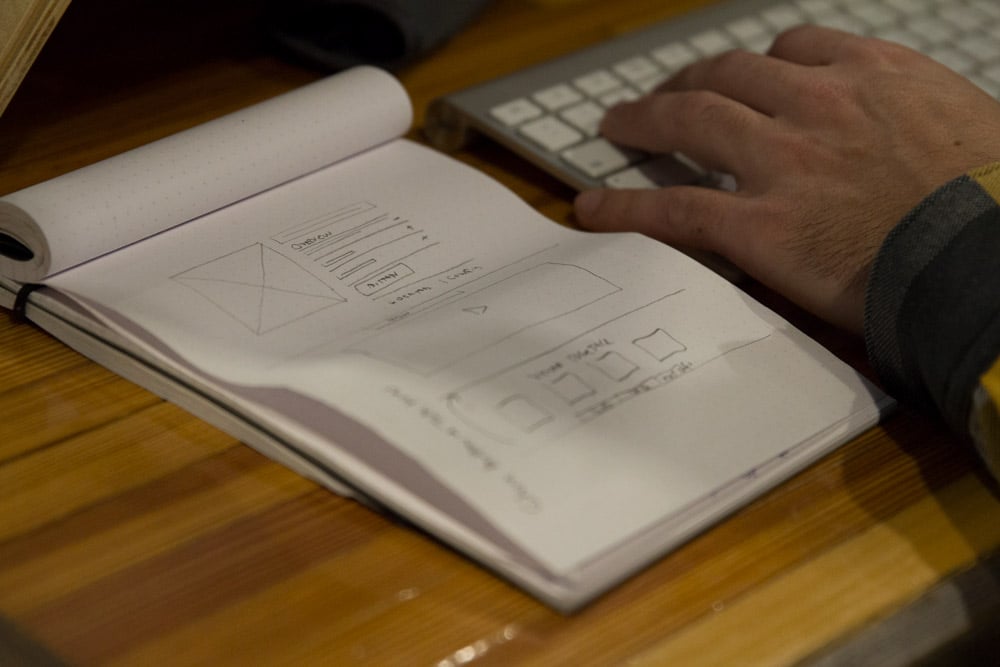 Best Web Design Agencies for Business Websites
Media Junction
Web Canopy Studio
Digital Surgeons
Mindtrust
LyntonWeb
Element Three
Digital Retail Partners
Socially Savvy Studio
Sydcon
We know that selecting a partner for your website redesign or maintenance is no easy task.
You are putting your brand in the hands of someone else, and you need to know they can be trusted; that they are the right fit for you.
We are often asked to share information about who we consider other great web design agencies.
While we love to work with companies on their website, we also recognize that we may not always be the best partner for every potential client.
We have a few friends in the industry that we often refer work to and trust to keep those referrals happy.
If you are looking to compare different potential providers for designing a new website for your small to medium-sized business, make sure you take a look at the players on this list.
Our goal is to help you find the best-fit partner for you as you embark upon your web redesign journey.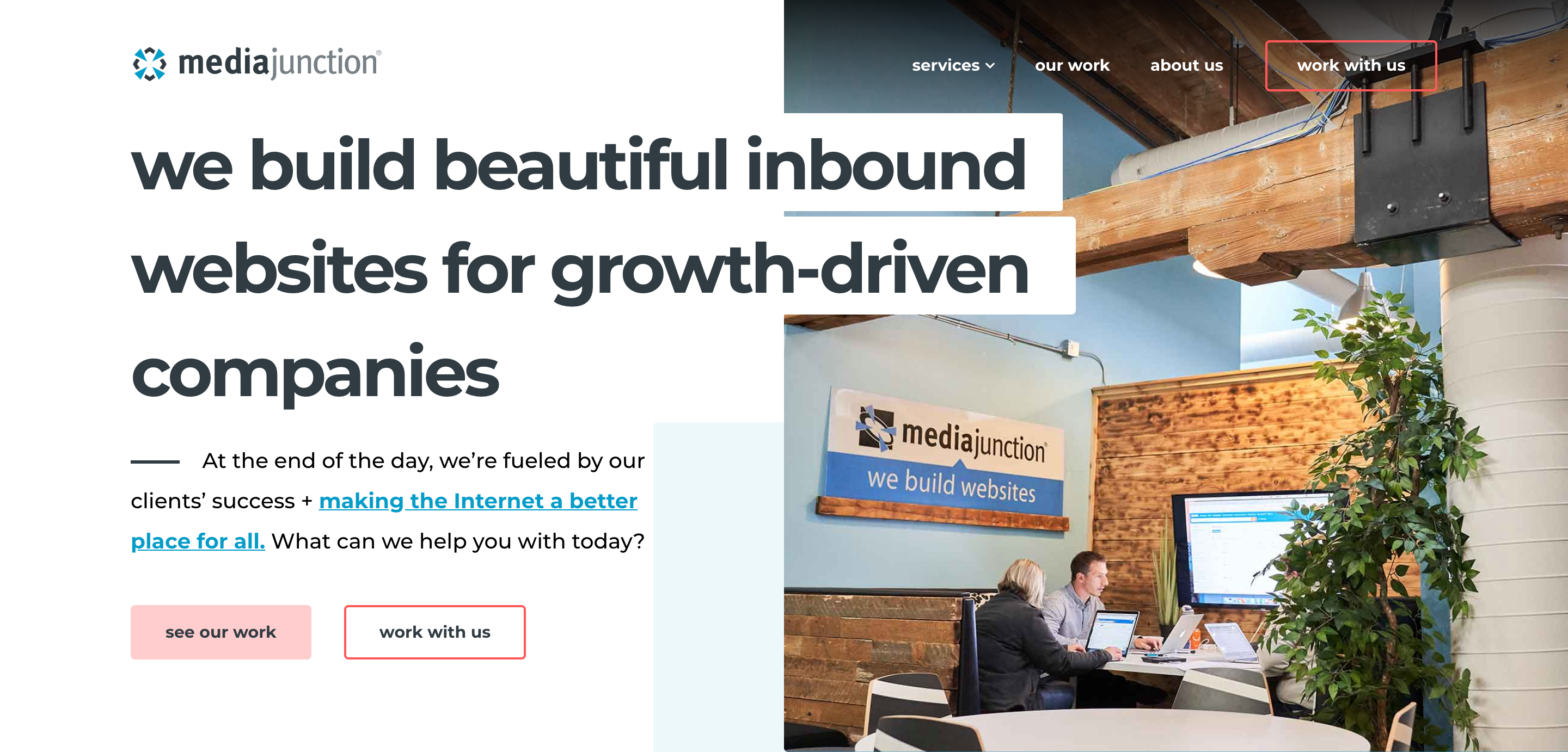 Media Junction is a great fit for small- to medium-sized website project budgets. They work on both the HubSpot CMS as well as WordPress, and even work with clients on small projects that might not be a full redesign.
The agency prides itself on being a diverse group of passionate visionaries, techies, nerds, and forward-thinkers who love what they do. They believe that a beautiful website is purposeful — it understands user goals, speaks in their voice, and works flawlessly on any device. They have a strong focus on creating a unique process for each client, rather than following a single process across the board.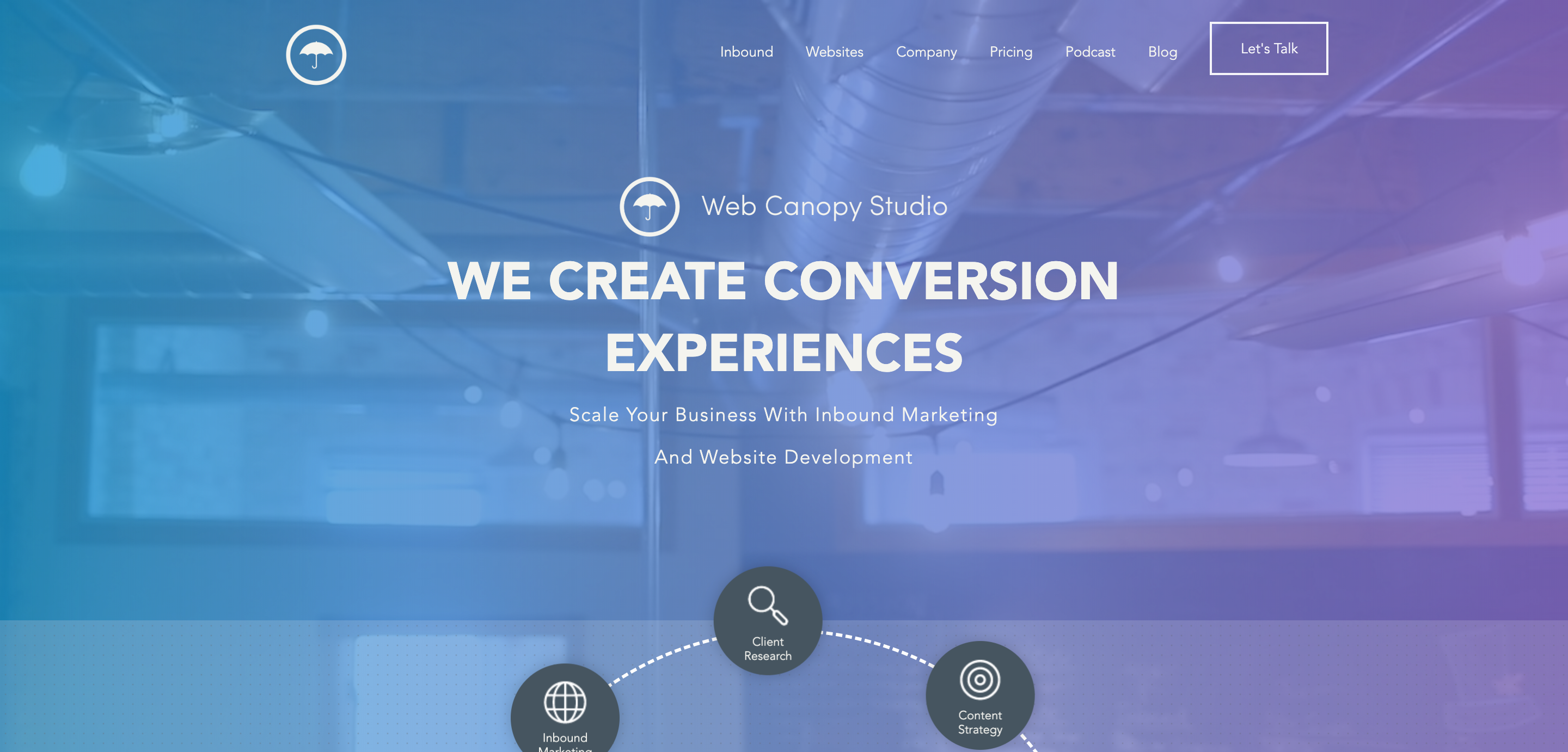 Web Canopy Studio is a design-forward firm that focuses primarily on the HubSpot CMS, and even has built some templates which are available for purchase in the HubSpot Marketplace.
As a company, the agency believes they must always set the bar, not simply try to reach it. They embrace the creative and out-of-the-box, and aren't afraid to try new things. Their team focuses strongly on user experience (UX) and improving user satisfaction through utility, ease of use, and interaction with your website.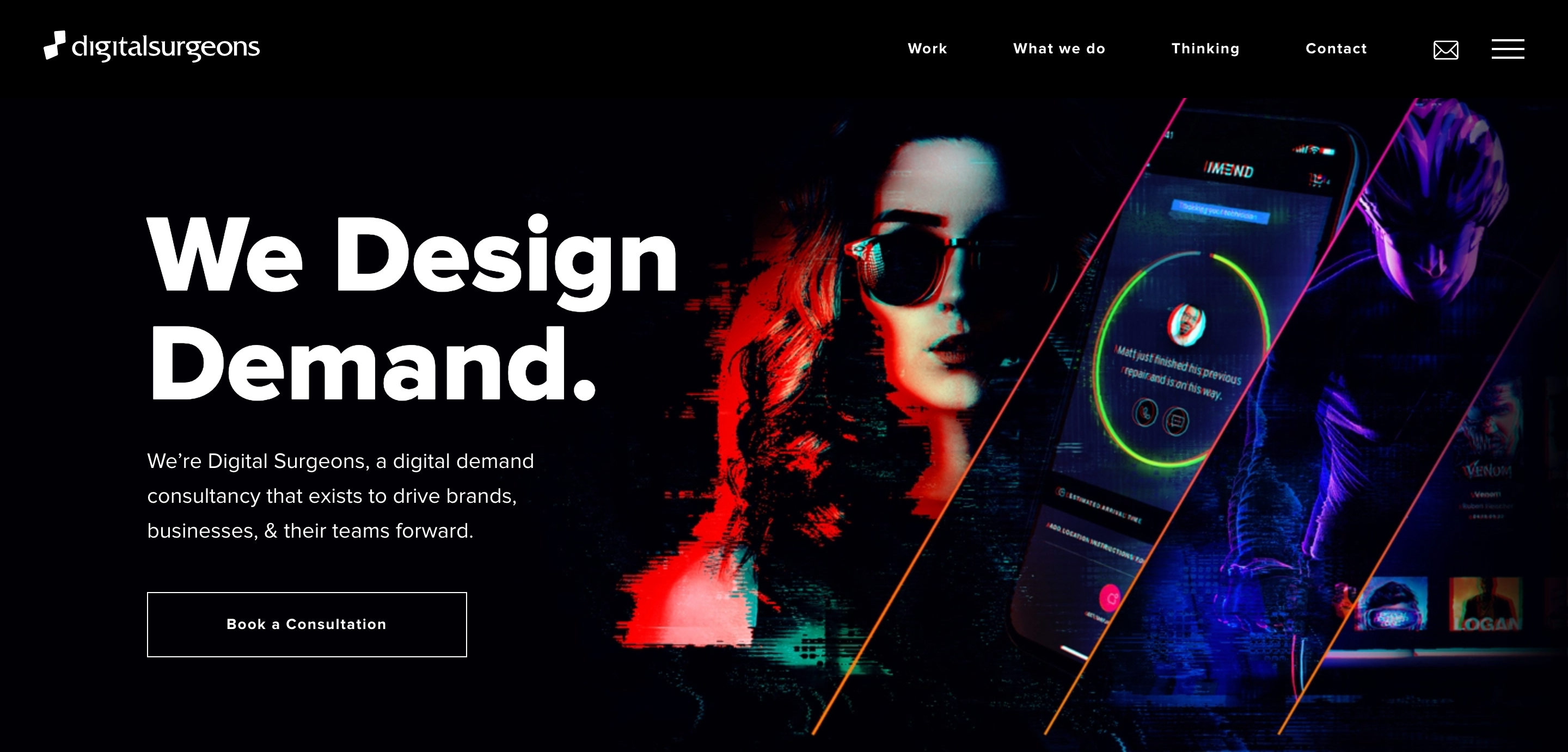 Digital Surgeons is a website and application design firm based out of New York and Connecticut. As one of our neighbors in our current HQ office space, we know the team and their work quite well.
The company prides itself on being a digital demand consultancy that exists to drive brands, businesses, and their teams forward. They create unique and award-winning website experiences by partnering with organizations who share their passion and work with them to make their ideas a reality.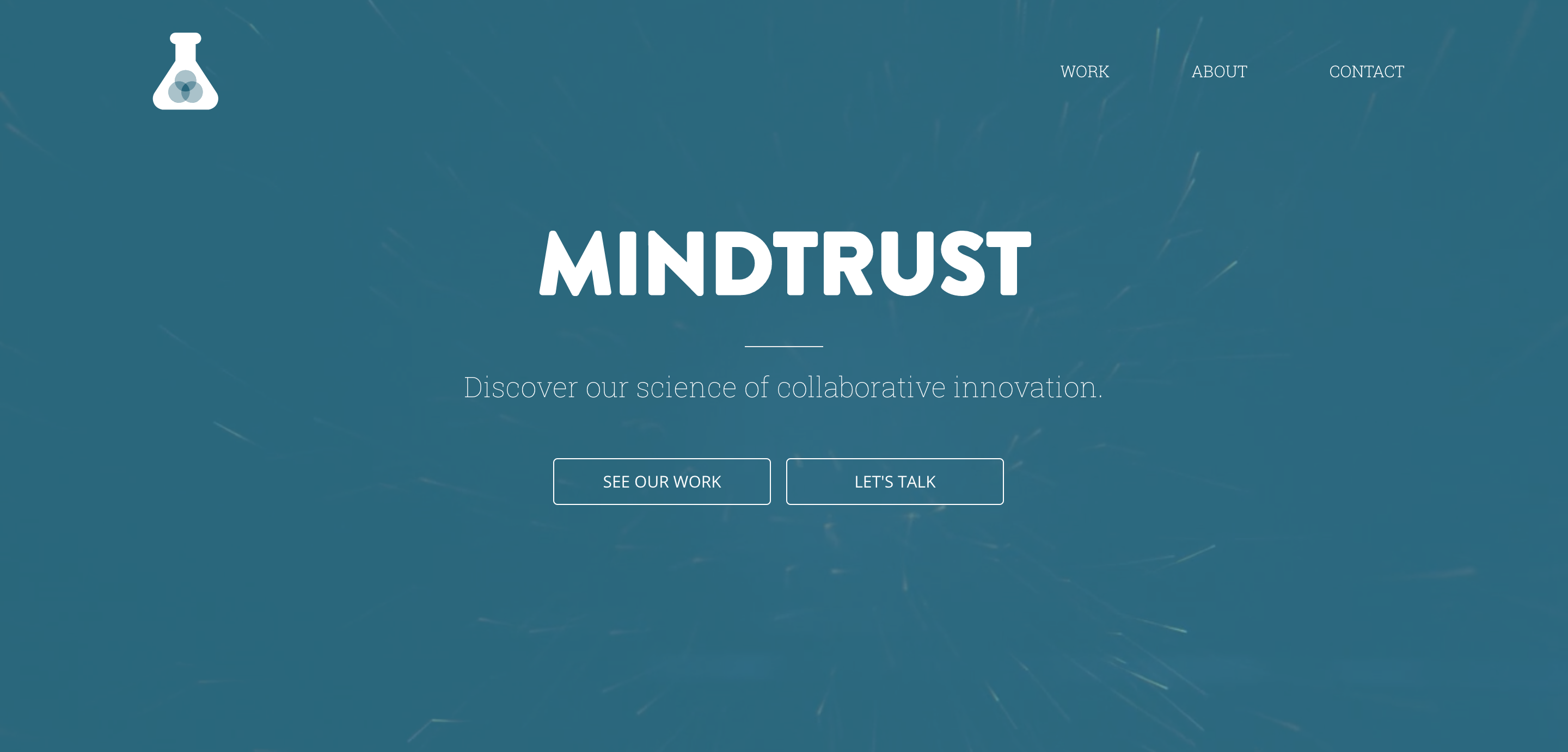 Mindtrust is a firm that boasts a huge network of high-end freelancers and specialists for those truly specific requests. They are a great fit for really specific functionality requests that need to be custom-developed.
Because they work on such specialized projects, for each client they tap into their consortium of the world's top analysts, creative directors, technologists, marketers, project managers, designers, and developers to assemble an all-star team. They believe in crafting a custom process for each project and producing top quality work.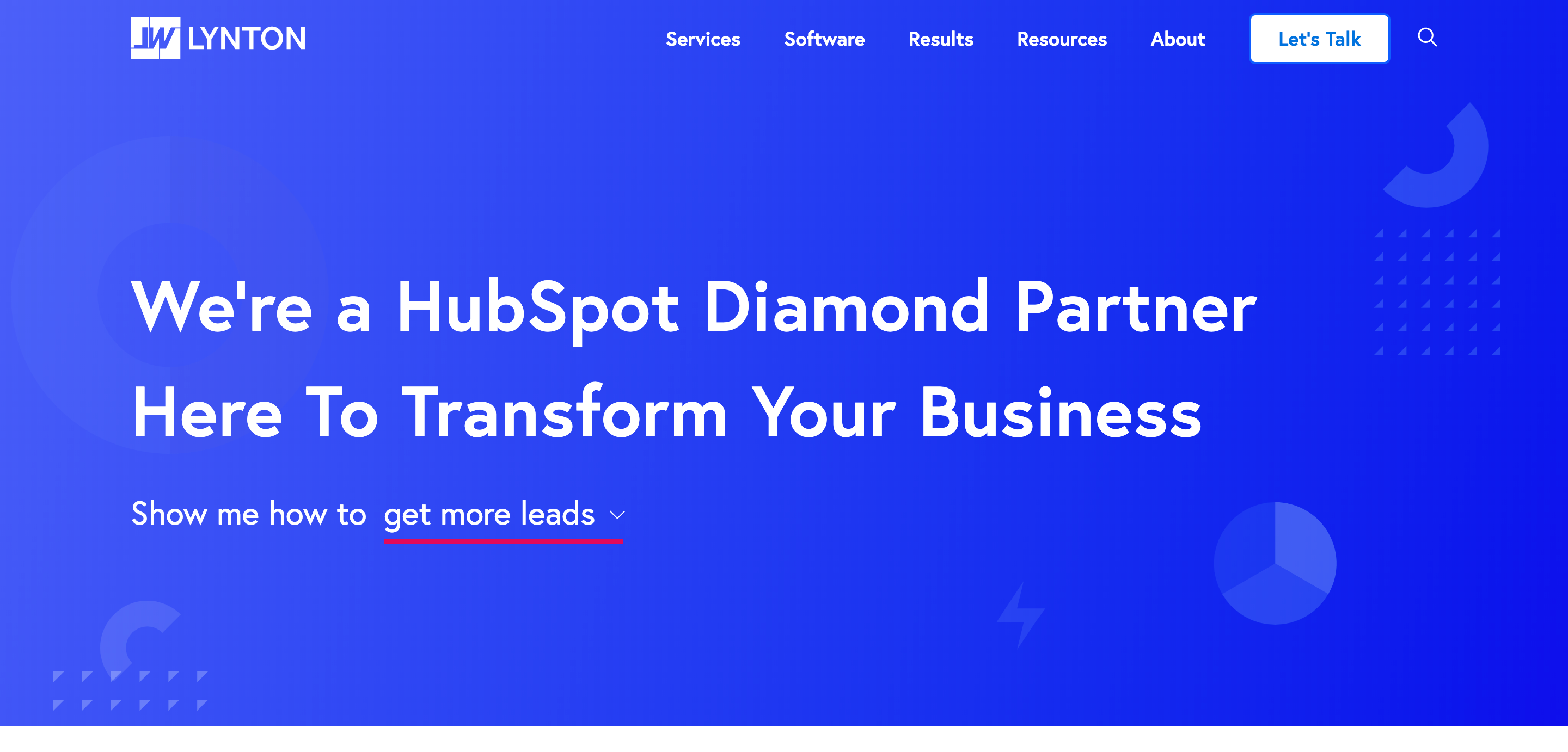 LyntonWeb specializes in building complex integrations between HubSpot and other platforms. They are a great fit if you are looking to build a specific integration to power your website.
As an agency whose team consists of HubSpot professional developers and designers with decades of experience, they are ready to help you build or integrate with various other platforms you might need. The team at Lynton focuses on building websites that attract, nurture, and convert leads.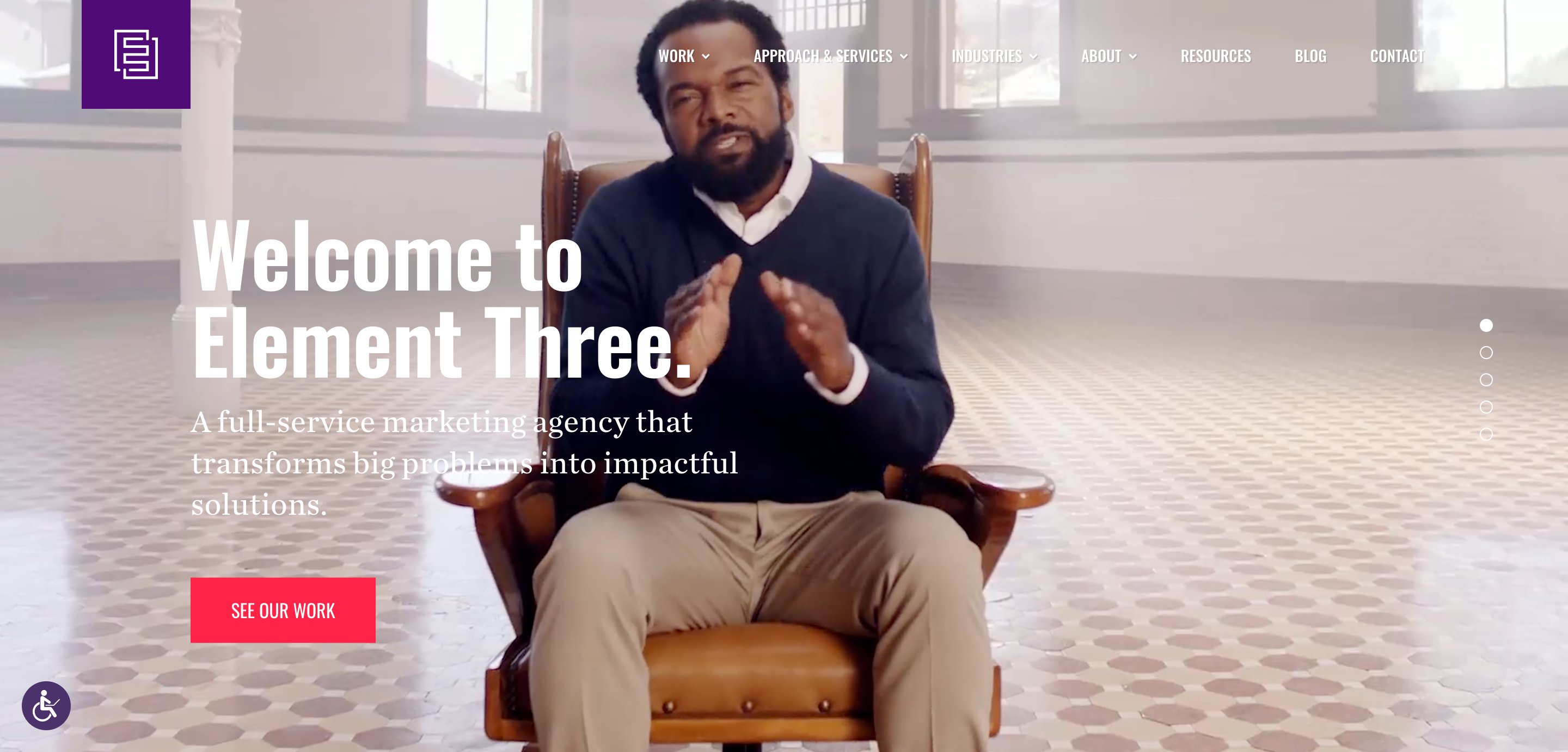 Element Three is a full-service agency that builds websites as part of a larger piece of your marketing pie. They specialize in branding and are a great fit if you are looking at updating your overall brand along with your website.
As a firm, they believe in taking a holistic approach. They consider who your audience is, what your business is trying to achieve, and how they can take your brand to the next level through seamless digital experiences for your users. For Element Three, it's all about fulfilling the dozens of competing objectives you want your site to achieve and then providing your users with a smooth, captivating experience.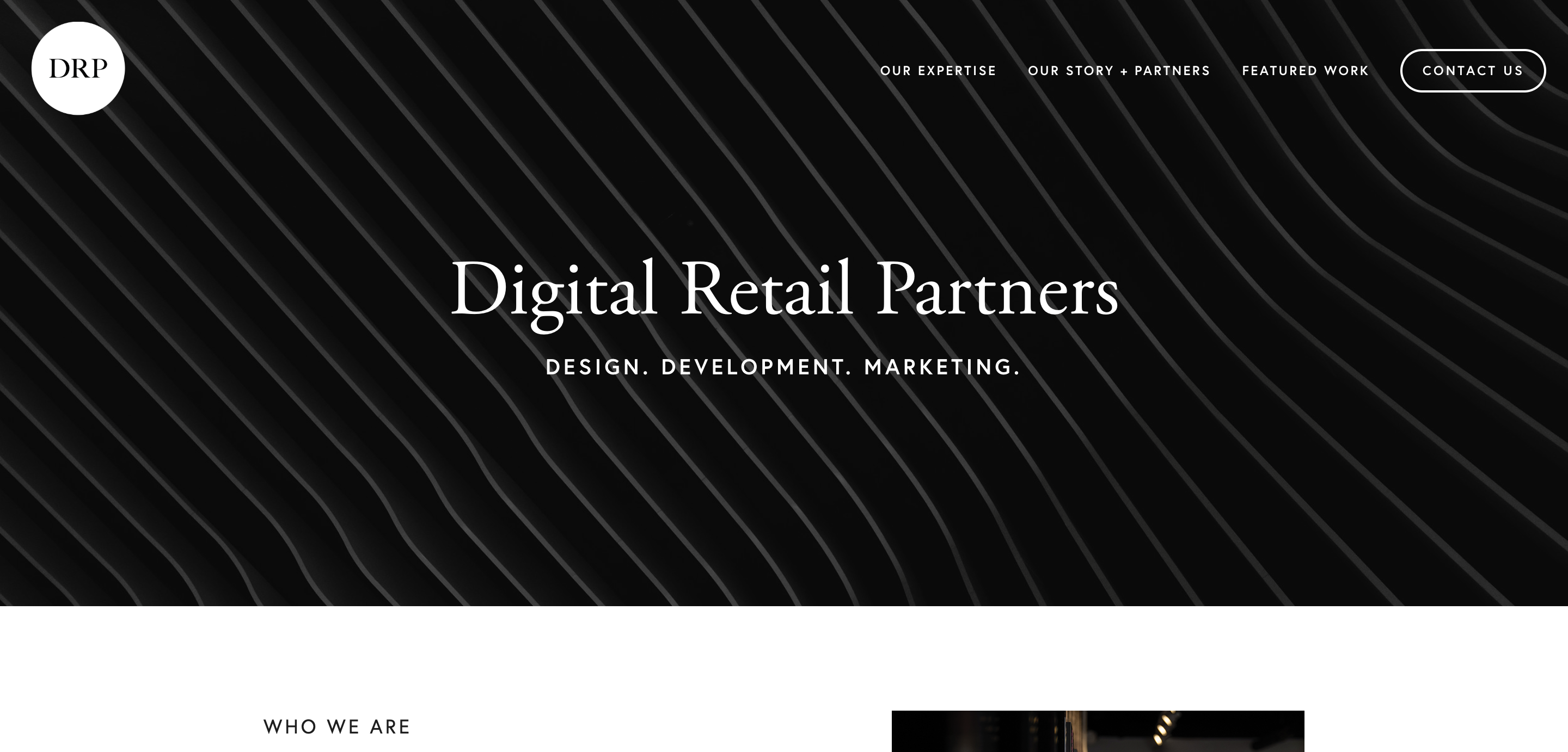 Digital Retail Partners specializes in creating cohesive brand experiences and is specifically a great fit if you are looking to create a Shopify e-commerce website.
The team is specifically built to provide clients a diverse design and marketing skillset. They have been designing highly visible marketing campaigns and design programs for clients within the fashion and lifestyle industry for over a decade, with a specialization in helping retailers and brands transition to e-commerce and launch digital destinations.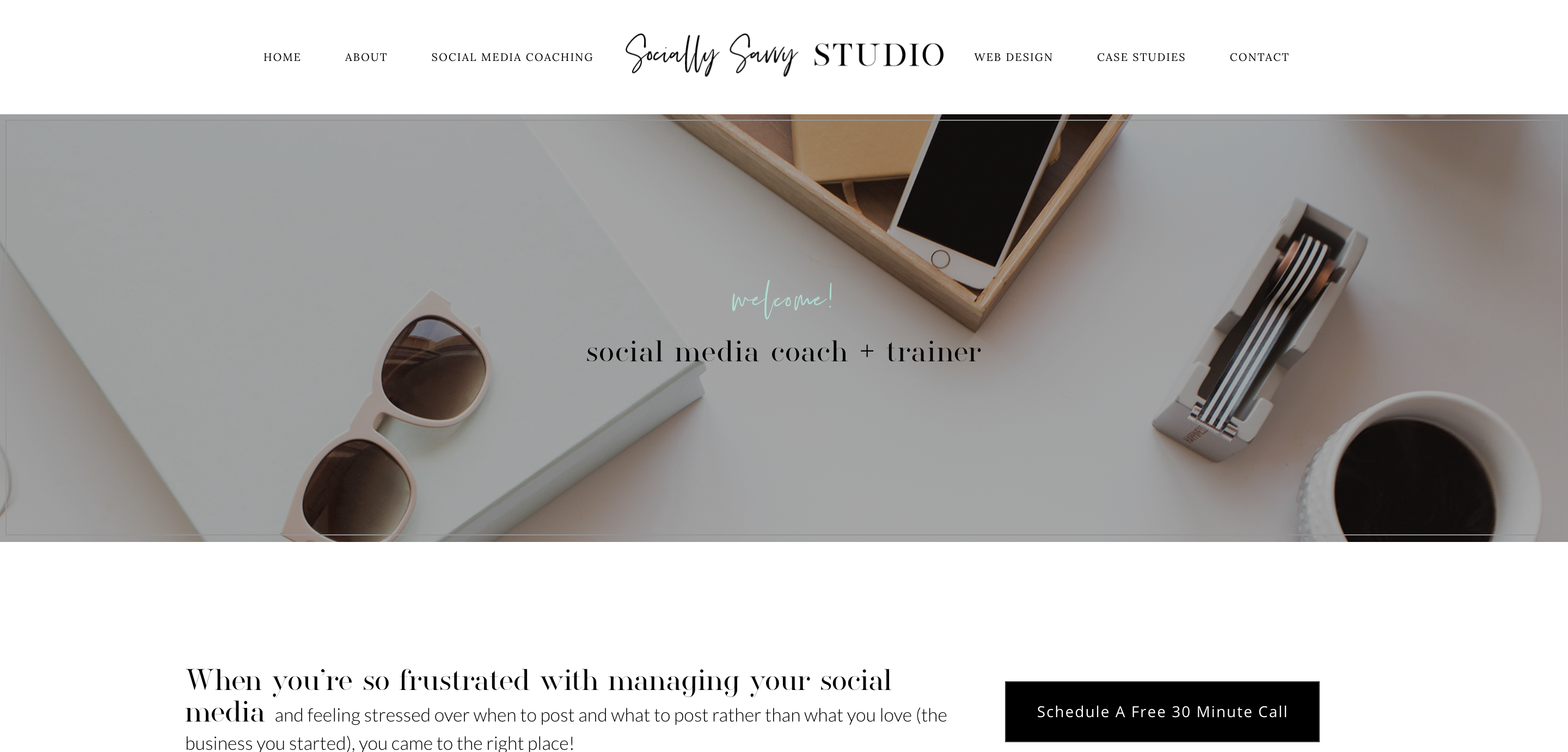 For small WordPress websites on a budget, Socially Savvy Studio is a great choice.
They specialize in creating websites on smaller budgets and specifically look for how you can integrate your website with your social media presence. Founder Jess Nana is passionate about taking the frustrations out of marketing so that business owners can get back to building their business and growing their dreams.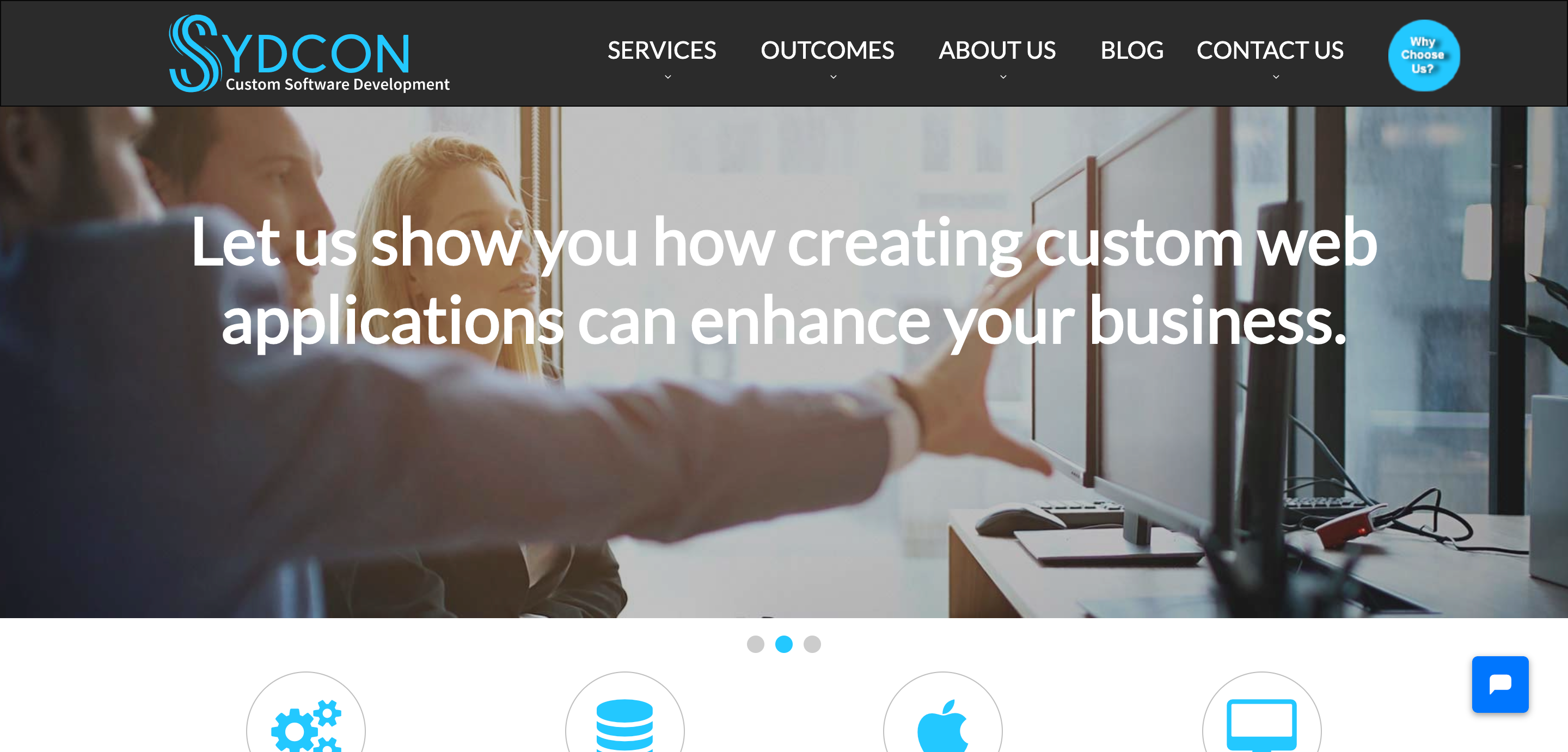 Sydcon is a custom development firm based in Chicago. They specialize in building custom e-commerce websites for companies that need something more than "out of the box" e-commerce platforms.
If you are finding yourself struggling with any of these factors that may signal you need a custom e-commerce solution — and Sydcon may be a great fit:
Highly unique or custom-built products

Increased security requirements

Inventory management or automation

Specialized promotion rules or discounts
Sydcon's philosophy is to work hand-in-hand with business leaders to determine the best custom software solutions to fit their needs. They believe in a collaborative approach to creating custom solutions and help partners articulate their vision.
Final thoughts
So, here are nine companies to consider if you're thinking about building a website for your SMB.
As you embark upon your journey, you may also want to take a look at some of these great resources:
Finally, we thought you'd like to know a little about our process for approaching website redesigns, should you be comparing different firms. And, if you do feel like we are the right fit for you after learning about our process, we'd love to chat!
Free: Assessment
Does your website build trust with buyers and bring in revenue?
Take this free 6 question assessment and learn how your website can start living up to its potential.