"Collaborating on Content & Liz Learns About Google Ads" with Jason Linde & Dan Baum (Content Lab, Ep. 32)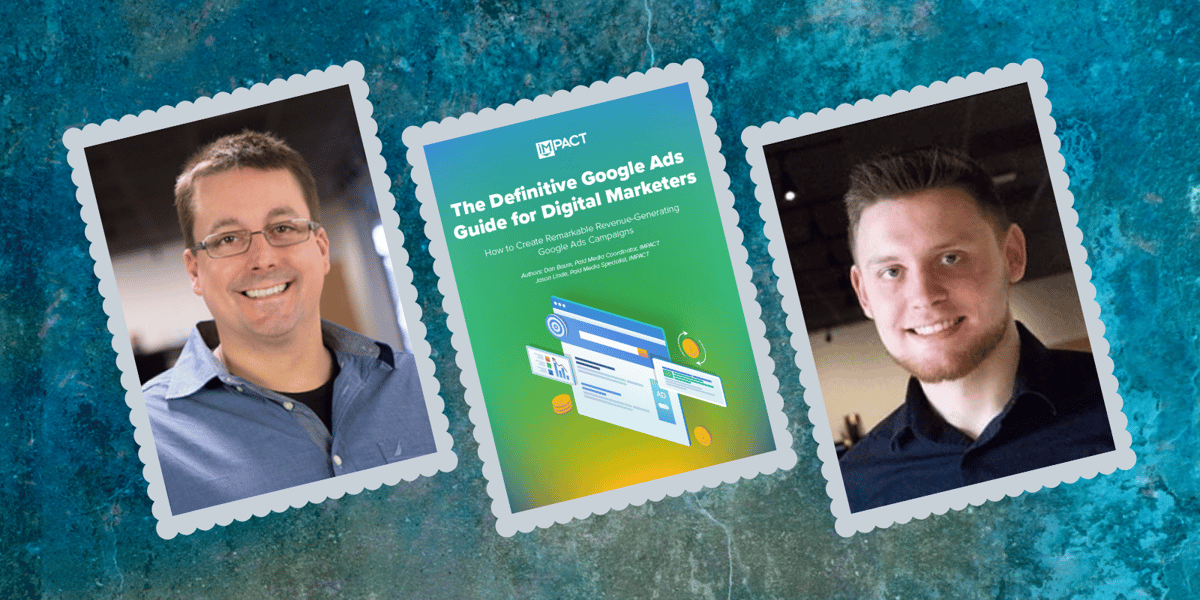 After many late nights and lots and lots of writing, IMPACT Paid Media Specialists Jason Linde and Dan Baum finally saw their massive, comprehensive Google Ads guide for digital marketers go live.
And, let me tell you, their Google Ads Guide is a thing of beauty...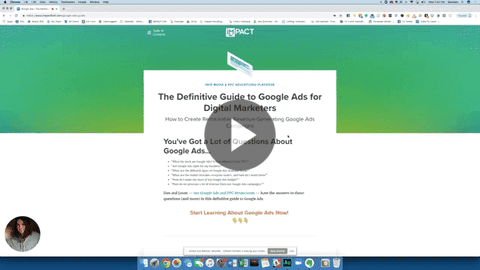 Here's the thing though. Creating a piece of content at this scale is hard enough, but doing so with a partner instead of flying solo is another matter entirely.
So, I decided to invite Jason and Dan on the Content Lab this week to talk about what it takes not only to execute such an intensive content project successfully as individual contributors, but also what it takes to be successful as a team who has been tasked to do so together.
We also talk about why sweaters from Old Navy follow me around online until I buy them, and whether or not Dan and Jason are familiar with the internet.
Oh, and save the date, everybody...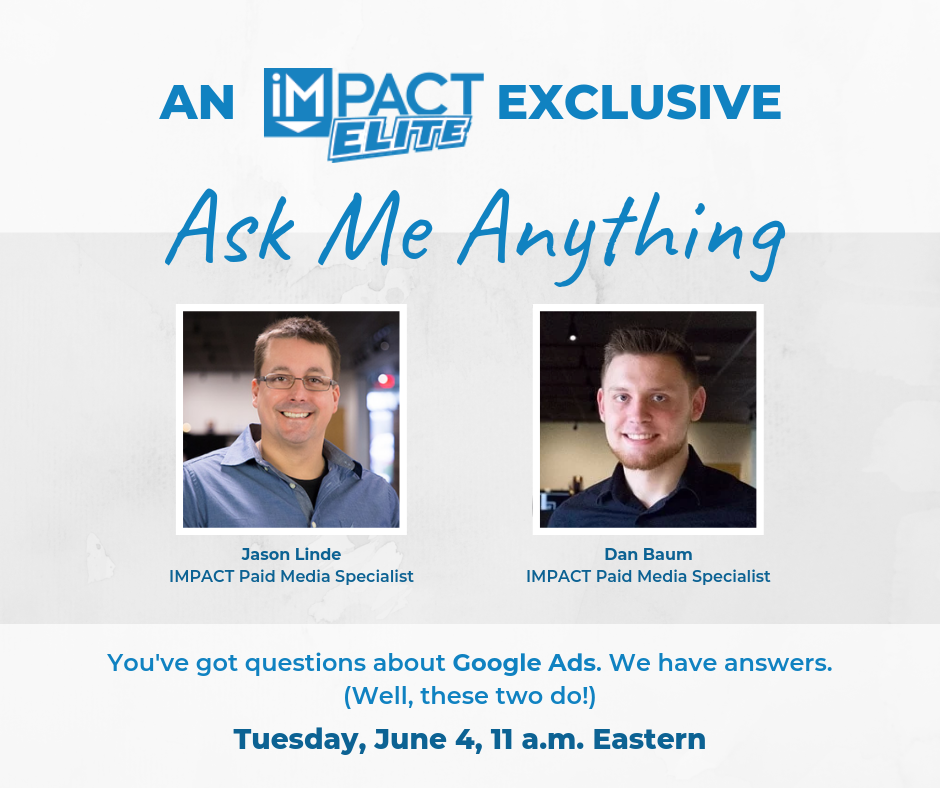 Jason and Dan will be doing a totally live AMA in IMPACT Elite about Google Ads on June 4 at 11 a.m., Eastern. So, if you're not a member already of IMPACT Elite, I highly recommend you join now.
And if you want to learn more about IMPACT's paid media advertising services, I can help you with that, too...
Enjoy!
Published on May 24, 2019