Digital marketing in 2020: What to expect in the new decade [Video]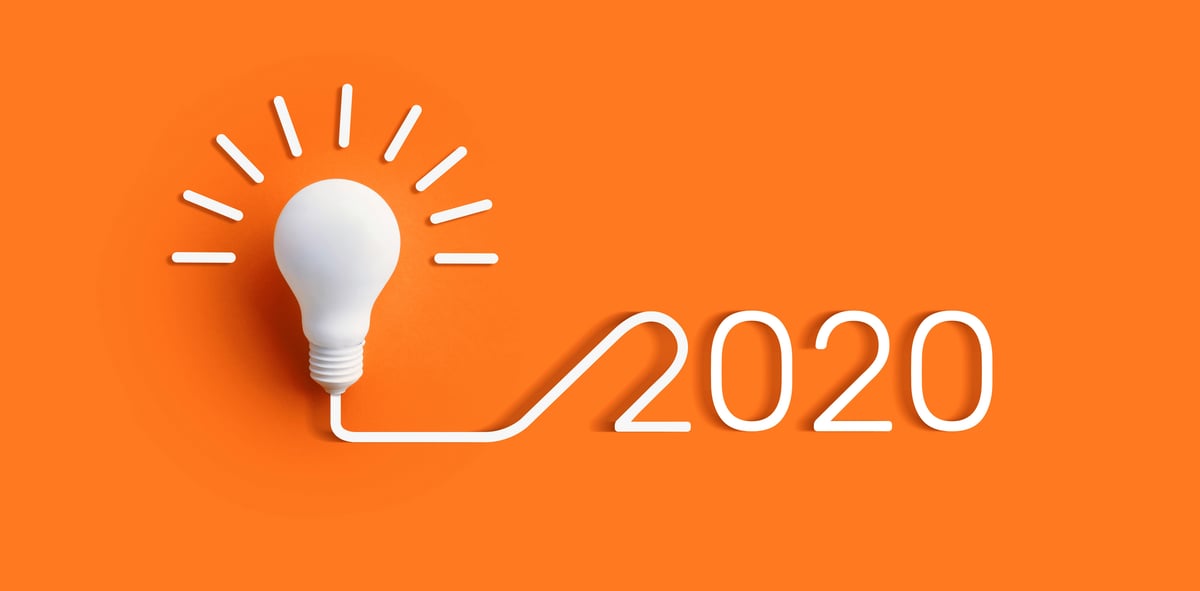 With Black Friday behind us, it's time to look ahead at what's to come in 2020.
In a talk for Marketing School Live, author and marketer Neil Patel laid out his thoughts on what we can expect in the new year.
To sum it up — it's looking like 2020 is going to be a year of less reading and more watching, listening, and talking.
Here's what I took away from Patel's presentation (video below).
1. Video is more necessary than ever
Though Patel didn't come right out and say "Go big with video," we have been saying it loud and clear over here at IMPACT for a while.
In his presentation, Patel talks about the importance of omni-channel marketing in 2020. This means creating a fluid marketing blend across platforms — organic social, email marketing, paid media, content marketing, and, of course, video.
Video is everywhere. As people live their lives — be it watching the news in the morning, checking the weather at lunch, working out at the gym, relaxing after work — they are watching video.
We are now able to tap into almost every video experience to get our brands in front of the right audience at the right time, but only if we are constantly creating and improving upon video for our brands.
Video can be used in sales and marketing for almost everything. If you're not sure where to start, come work with us or consider the following:
Q&A videos on your FAQs page
Video podcasts and blog posts
How-to videos
Live streaming video on social channels
Contest or offer announcement videos
Thank you videos in your post-purchase email flow
Welcome videos in your newsletter sign up email flow
Video clips to enhance your paid media advertising
2. Put focus on CRO
In his presentation, Patel talks about conversion rate optimization (CRO) and how crucial it is for success in 2020.
As salespeople and marketers, we want to cut through the noise, find our potential customers, educate and empower them, and then seal the deal.
Cutting through the noise is tricky enough. With over 1.7 billion websites out there, it's a SERP-optimized wonder that qualified prospects ever find us at all.
By the time we've got folks on our site, we have already fought a huge battle for their attention. Don't lose them with a poor user experience.
Invest in keeping your website top-notch in 2020.
If you had a storefront and the door kept sticking or the hinges kept screeching, you'd hop to it and fix things up. Fix your site speed and let people onto your site quickly and easily.
If you had a storefront and the structure of the building required your customers to go through a long, winding maze before they could find the product they wanted and get to the checkout line, you'd get your landlord on the phone and talk remodeling. Don't make your website a maze. Get your customers to the end goal as quickly and fluidly as possible.
If you had a storefront and a creepy dude kept slinking around near the register and writing down your customers' credit card information, you'd kick that guy to the curb and put a guard out front. Get your SSL in place. Security is paramount. Check in on it from time to time.
Remove friction from the customer journey on your digital properties wherever possible.
3. Seek out deeper education
Patel encourages investing in mentorship and learning.
A mentor is, to borrow words from Ralph Waldo Emerson, "somebody who will make us do what we can." Push us harder, open new doors, provide new perspectives.
If you're a visual learner, check out YouTube for great videos from thought-leaders in your industry or the marketing space.
If you're more of an audio person, subscribe to a few podcasts (I'm a fan of Andrew Foxwell's podcast for e-commerce wisdom) and get into the habit of listening to them a few times a week.
If you like a more traditional curriculum when learning new things, check out some online courses. There are a lot of free ones out there, as well as programs that will give certificates upon completion.
Peer groups are another key place to get and give great ideas. Facebook has heaps of groups that you can join. Of course, we suggest checking out IMPACT Elite — our amazing community where real people swap stories and learnings about their marketing experiences every day.
No matter what you choose, the more you put in, the more you'll get out.
Find the person, or group of people, who will help you to grow your skill-set, keep your empathy, and nurture excitement in our ever-changing field.

The Future of Marketing — in 2020 and Beyond

Check out the video below and dive in with Neil Patel to find out what his big predictions are for 2020.
Don't get overwhelmed if you're not doing much of what he suggests! Just move one step at a time and you and your business will get there.
And remember to lean on us here at IMPACT when you need to bounce ideas off of a community.
Here's to a powerful, collaboration-focused 2020!
Free Assessment:
How does your sales & marketing measure up?
Take this free, 5-minute assessment and learn what you can start doing today to boost traffic, leads, and sales.