E-commerce holiday content: What to write about, and for whom [Infographic]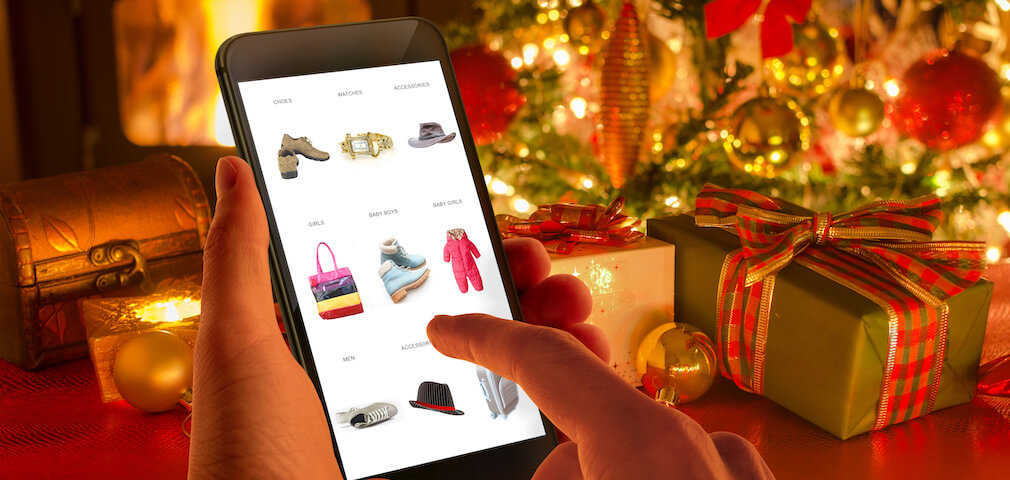 It's the most wonderful time of the year...and the busiest if you work in the e-commerce world.
There is a lot of focus on Black Friday (as there should be) but the opportunities for marketers and publishers during the holiday season do not stop there.
Luckily, this infographic shared by Skimlinks helps guide you through what types of content marketing to create and who to target to get the most out of the holiday season.
Although it focuses on publishers, the guide is just as useful for marketers who will undoubtedly benefit from shopper personas and holiday event information.
So let's make a list and check it twice...
Not all categories are created equal
The gift ideas and industries that produce them are endless, but there are very specific categories that experience an extreme order increase during the holiday season.
Women's fashion tops the list with a 458% order value increase, followed by department stores and luxury items with around 230%, and then consumer electronics and jewelry at 190%.
With this knowledge, focus your content and marketing efforts around these industries to help drive more traffic and turn some visitors into consumers.
Important days to keep in mind
Check out these content tips for writing on the most important days of the holiday season:
Thanksgiving Day: Top articles focus on travel, turkey, and streaming. So, if relevant, write about how to purchase a turkey online, how you can stream the Macy's day parade, and packing tips for your holiday travels. Or if you're more B2B, pull together a list of podcasts that a busy executive can enjoy during some much-needed holiday downtime. Check out this list that the New York Times put together a couple years back.
Black Friday: This one is plain and simple: deals. All of the Top 10 performing Black Friday articles from 2018 had "deal" as a keyword and two of the top five focused on industry categories listed above.
"Silent" and Small Business Saturday & Sunday: People continue to shop throughout the weekend and into Cyber Monday, so make sure to continue to focus on deals throughout the rest of the weekend. And don't forget those small businesses! People love to support their local shops and Small Business Saturday may be just the reminder they need to get out and get shopping.
Cyber Monday: Surprisingly three of the top 10 articles from 2018 on Cyber Monday focused on fashion and apparel and not technology. Also, make sure to use urgency-related copy to remind users that the shopping weekend is coming to an end.
Remaining Holiday Season: People tend to buy for themselves during Black Friday and for others during the month of December so write articles that focus on gift buying for others, especially mom, clients, or coworkers. Try pulling together some content around secret Santa ideas for the office or last-minute gifts for your boss. Decorations are also a hot topic for holiday content. Are you team fake tree or real tree?
Different shoppers convert differently
The infographic highlights four main groups that shoppers fall into and what time of the holiday season content is most applicable to them.
Holiday content interest starts to increase as early as November 1st with early bird shoppers emerging.
Early bird shopper clicks rise from 1.3 million on November 1st to 2 million by November 12th. So, it can be beneficial to offer an early November deal to reel these shoppers in.
The next group of shoppers mentioned is home-improvers who target the cyber weekend. These shoppers will use the holidays to purchase large items for themselves and their homes while the deals are good.
Last-minute shoppers are those active between December 10th and 15th. These shoppers are motivated by urgency. Skimlinks logged over 8 million clicks during the shipping cutoff window. So, marketers and publishers can really capitalize on producing some last-minute content for these shoppers.
"Sly" shoppers round out the list with their active period being December 26th to the 31st. This group quickly shops online for replacement items for gifts they may not like. Many use their mobile device and enjoy content around gift cards and subscription boxes.
An important note is that although there were 50% more clicks on mobile than desktop for 2018, there was only a 3.5% conversion rate versus a 5% conversion rate on desktop.
This suggests that mobile may be used as more of a browsing tool and the majority of purchases are still on desktop.
Go spread holiday cheer!
The holidays will be here and gone before you know it so go start writing and if you're looking for more check out the full infographic below.

Free: Assessment
Does your website build trust with buyers and bring in revenue?
Take this free 6 question assessment and learn how your website can start living up to its potential.