Facebook Launches New Monetization Tools to Attract Top Content Creators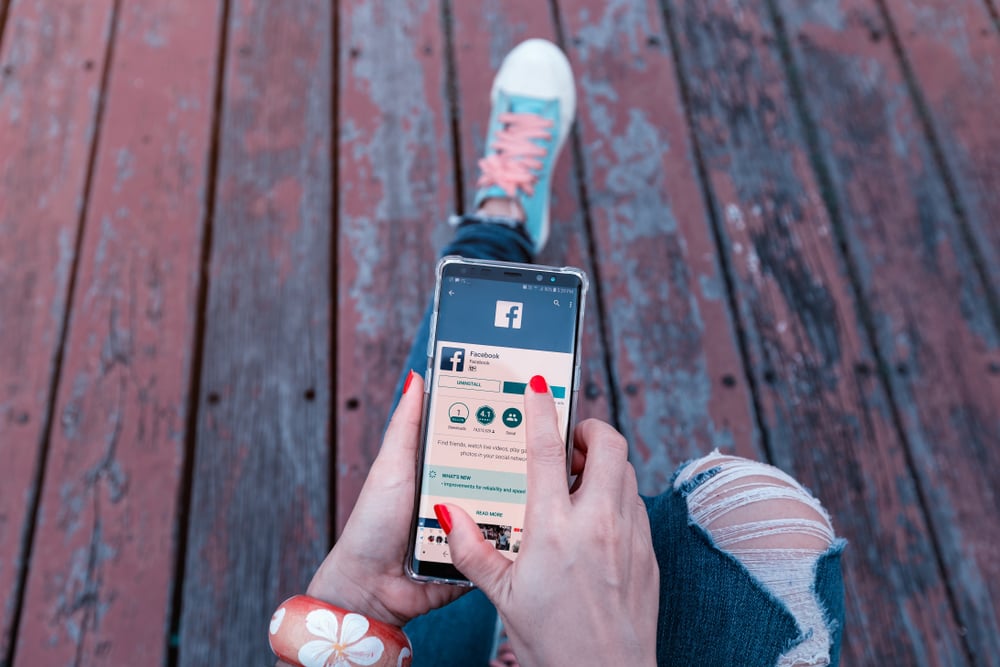 This week, Facebook announced several updates aimed to help top content creators and influencers better manage their presence and monetize both Facebook and Instagram content.
For over a year now, Facebook has been making significant investments to make video a stronger part of its platform.
It's easy to see why. Video drives higher engagement rates, causing people to spend more time on the platform, and keeps users coming back consistently for new content.
Just look at YouTube's massive success. Despite Facebook having nearly a billion more active users, YouTube users spend more time on the platform per session, totaling over 1 billion hours of watch time per day, which is more than Facebook and Netflix combined.
Seeing this shift to video-content, Facebook has started placing more focus on its video content offerings for both Facebook and Instagram users.
Last year, the Instagram launched IGTV, a long-form vertical video feature, in hopes to get video creators who had a presence on both YouTube and Instagram to start posting some of their video content within IGTV instead.
Additionally, Facebook has made efforts to expand its Facebook Watch content. The platform was actively looking to fund exclusive series from content creators earlier this year, investing up to $200,000 per pitch.
Still, Facebook has not been able to capture the attention of YouTube's audience. That's not to say that these features haven't seen traction, but they're not convincing anyone to abandon YouTube as their preferred video platform.
Why?
Frankly, it's because their favorite creators aren't posting video content there.
If you're a video creator looking to share your content with the world, YouTube offers significantly more opportunities to grow your audience and monetize your content.
In order for Facebook to compete in the same space as YouTube in terms of dedicated video engagement, the platform needed to offer more for video creators that would differentiate themselves.
Facebook's latest creator-focused features
Facebook's updates largely center around creating more opportunities for creators to earn revenue on the platform.
Producing great content on a consistent basis is a full time job — so content creators will understandably stick with platforms that provide the best monetization opportunities that allow them to focus exclusively on content production.
Customization Options for Ad Breaks
Facebook currently has four ad formats it displays during videos:
Mid-roll ad breaks (shown during the video)
Pre-roll ad breaks (shown before the video begins)
In places where people go to watch videos, like Search or Watchlist
Non-interruptive images that appear below videos without stopping the content
Generally, Facebook's algorithm will decide which format best suits each video based on who is viewing it and the type of content.
However, sometimes the ad type selected doesn't best suit the video. For example, some videos don't have a natural break to place mid-roll ads, and this can cause users to click off of the video.
Now, Facebook is giving more control to video creators of how and when ads are displayed in videos.
These changes allow creators to select what type of ad format they'd like to show on each video, providing the ability to choose non-interruptive ad placements for videos they feel would lose traction with mid-roll ads.
This is great for creators as they can select the ad that best fits each video, and also provides added assurance for brands that your ad will not be seen as intrusive to the user experience.
Enhancements to Brand Collabs Manager
Facebook first announced the Brand Collabs Manager at VidCon last year.
Essentially, the Brand Collabs Manager provides a simple, one-stop-shop to connect creators with advertisers looking to partner for branded content opportunities. This is similar to YouTube's sponsorship platform FameBit.
While content creators make money off of ad revenue, the majority of their earnings come from brand partnerships. In the past, brands would have to find and reach out to creators directly in order to work with them, but as the influencer marketing industry has grown, there has been an increased demand from brands to quickly identify creators they want to work with.
Now, Facebook has made updates to its Brand Collabs Manager that introduces more opportunities for brands and creators to reach the right audiences and understand the impact of their partnership.
First, Facebook introduced the ability for creators to share their audience with brands for enhanced ad targeting.
Essentially, this means that when a brand partners with an influencer, they can now target ads featuring that particular post to the creator's followers in addition to non-followers in their target market.
This ensures that your influencer marketing investment gets maximum exposure and offers a secure way for influencers to share audience data with brands.
Second, brands and creators now have access to new performance insights so both parties can see how the branded content is performing, and analytic information on how much engagement they're getting on the platform.
A common influencer marketing pain point for brands is the lack of visibility they have on posts uploaded to an influencer's account. Similarly, influencers can lack visibility into how much revenue resulted from their campaign, which is important for them to know when negotiating earnings.
Now, with these new performance insights, both parties can view all analytic information to close the loop.
Exclusive groups for Fan Subscriptions
Facebook has also utilized its popular Groups feature to add an additional incentive for Fan Subscription sign-ups.
Fan Subscriptions is a program that allows fans to access benefits like exclusive content, merchandise discount codes, and deeper relationships with creators in exchange for a monthly fee.
Creators keep the majority of revenue earned through Fan Subscriptions, providing incentives to promote and post regularly.
Now, Facebook has extended its Groups feature, allowing creators to form exclusive Supporter-only groups where the creator can engage directly with fans.
In the announcement, Facebook stated that initial testing showed that these Supporter groups showed strong promise to "help fans form deeper communities and stronger bonds with creators on Facebook."
This presents a great opportunity for creators to form more human connections with their most loyal followers, while also allowing them to earn money in the process — but the success will ultimately depend on how frequently the creator decides to engage in the Groups feature.
Updates to Creator Studio
Facebook's Creator Studio is a platform that allows creators to effectively manage posting, monetize content, track metrics, and interact with fans in one centralized location.
Based on user feedback, Facebook rolled out a wide range of widely-requested enhancements, including:
All-New Monetization Overview Section: This new feature allows creators to view and manage all monetization assets in one simple place. Creators can view their monthly earnings, earnings per post, and products eligible for monetization.
Support for Instagram & IGTV: Now, creators can view and manage Facebook activity and Instagram all in one place. Creators can now access Instagram insights, content management and publishing tools, and respond to comments within the Studio. Because Instagram remains one of the most important platforms for influencers, having this linked in the Creator Studio will likely boost the number of creators activity using the tool.
New Audience Retention Insights: You may not think it, but influencers and content creators rely on analytics as much as marketers do to grow their following and engage existing fans — but they don't always have access to the same tools. Now, Facebook is offering new insights to creators to understand their demographics, viewing behavior, audience interests, and how long people spend watching their videos.
Final Thoughts
Video is huge right now — there's no denying that.
However, social media platforms are quickly realizing that just adding new video features isn't enough to make their website the new go-to source for video entertainment.
In order to do this, you have to start right at the source — the creators. By offering benefits to the people who produce the content that drives users (and in turn, advertisers) to your platform, you significantly increase the chance of growing in an organic way.
Still — I've said it before and I'll say it again — Facebook and Instagram will probably never overtake YouTube in terms of video popularity, given that video is the central focus of YouTube's platform.
However, what they can do with updates like these is encourage content creators to have a presence on both platforms with features that drive added value to them outside of what they're already receiving.
Free Assessment:
How does your sales & marketing measure up?
Take this free, 5-minute assessment and learn what you can start doing today to boost traffic, leads, and sales.