Forever 21 Faces Backlash for Putting "Free Samples" of Atkins Diet Bars in Clothing Orders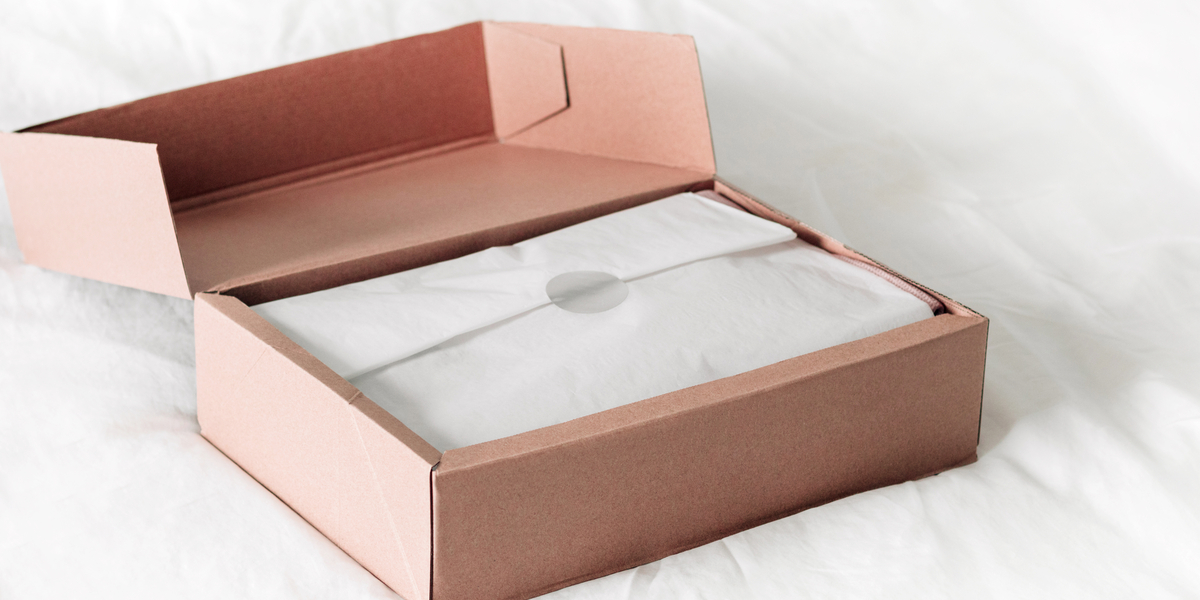 My son is now 18-months-old.
It's an exciting time. However, as a mother who has historically exhibited fairly high self-confidence, I'd be lying if I didn't admit that I'm feeling sensitive about my postpartum body.
My pre-pregnancy jeans are tight. Scratch that. They don't fit. My regular jeans aren't even close to fitting.
Suffice it to say, my confidence has taken a hit. Now, all it takes is one comment of "Don't stress, you just had a baby!" for the floodgates to open and my heart to sink in my chest.
Point blank, my weight is a very sensitive subject and anything can set me off. But I also know I'm not the only one who feels that way, whether you're a mother or not.
Now imagine this scenario. You order new clothes online. You score a couple hot coupon deals. You lock in free two-day shipping and you anxiously await your new wardrobe to be delivered by UPS.
Upon opening that glorious cardboard box — I mean who doesn't love opening packages? — the first thing that is staring you in the face is a small promotional gift.
You soon realize that the promotional material packed in with your two-size-bigger-than-normal jeans is, in fact, a diet bar.
Hard to believe that such a faux pas can happen, but last week, fashion retailer Forever 21 mailed out third-party free test products with their e-commerce orders, which just so happened to be Atkins diet bars.
Source: Twitter
How does this kind of slip-up happen?
As one can imagine, millennial customers did not take this situation lightly and immediately resorted to airing their grievances on social media.
Despite Forever 21's public apology, customers were not quite willing to forgive.
This oversight isn't just about bad press. An experience that touches a nerve has the ability to change the habits of life-long customers. Imagine losing revenue from previously loyal customers because of this kind of brand blunder?
Source: Forever 21
Lessons learned?
Two major lessons can be learned from Forever 21's misstep.
The first, marketing can no longer operate in a silo; brands must take ownership of their mistakes.
One must wonder how a multi-billion dollar retail brand could make such a foolish mistake.
Leveraging a diverse team to make decisions is a marketing initiative that can not be taken lightly.
Had Forever 21 done a bit of quality assurance or paused before stuffing a box with diet bars, chances are the company would have deduced that sending this free "treat" to female clients may not have been the best-received promotional offer.
Recovering from negative press is a delicate process. While it may be costly to offer some kind of compensation, it may be advantageous. Showing ownership for a mistake could possibly prevent losing a slew of loyal customers.
While Forever 21's apology shows it's taking responsibility, perhaps there is a way to remedy the situation even more.
How can a company show customers that its mistake was not one taken lightly?
Some customers suggested full compensation. One idea that could go a long way is a hand-written note to each customer. Regardless of what disaster recovery efforts are taken, a gesture of apology needs to be genuine or it could backfire even more than the original mistake.
The second point worth noting is the power social media has on brand reputation. Forever 21's target market is a group of social media gurus. They are smart millennials who are vocal and immediate in their reaction.
At a time when diversity and inclusion are major focal points for businesses and retailers, a social media firestorm could have major implications to the company's bottom line.
In today's competitive retail market, alienating anyone, regardless of size or body type, could be detrimental to fashion retailers.
Industry analysts estimate that the plus-size market is worth $31 billion dollars annually. Losing access to that market share because of a silly oversight could actually translate to billions of dollars in lost revenue.
While some outsiders downplayed the blunder, saying it was simply a promotional item and customers were overreacting, it's still crucial to pause and reflect on the disaster relief lessons learned.
All brands are under a social media microscope. No business is exempt from criticism. Making decisions with all audiences in mind may never be a perfect process, but double-checking could prevent a massive branding disaster.
Truth be told, while I'm sure nothing was intentional, this has tainted the Forever 21 brand for me. That's something that is difficult to recover from, because it appears I'm not alone in my thinking.
Free Assessment:
How does your sales & marketing measure up?
Take this free, 5-minute assessment and learn what you can start doing today to boost traffic, leads, and sales.