Virtual summits and the future of business events in a post-COVID-19 era [Infographic]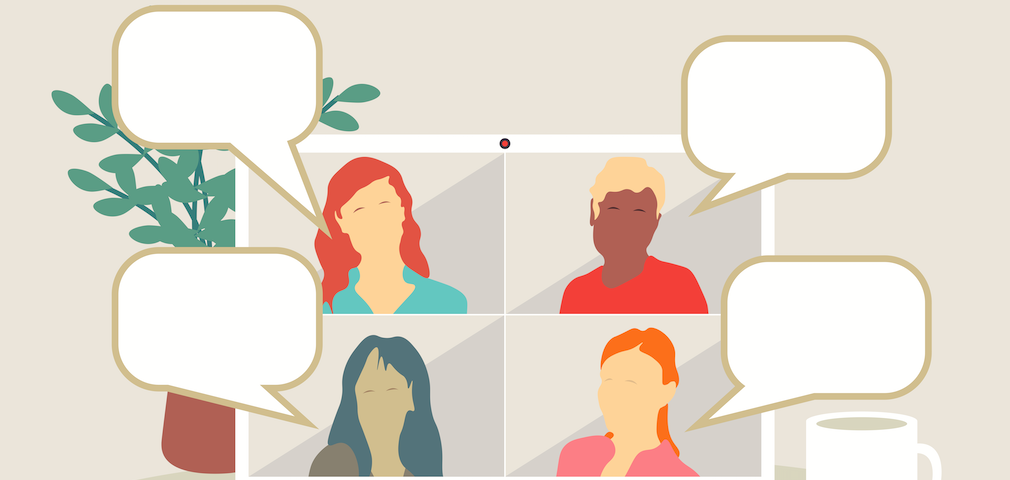 Two and a half months into the COVID-19 (coronavirus) global pandemic and almost everyone has had some kind of major event cancelled or postponed.
From birthdays to weddings, concerts, vacations, and everything in between, no event is safe.
Each event industry affected has had to pivot to see themselves through these uncertain times and ensure they can successfully come out on the other end.
The $1.5 trillion global business event industry has been majorly affected as well with events being postponed, made virtual, or cancelled entirely.
Here at IMPACT, our own Digital Sales & Marketing World conference was moved from April 6th to November 30th with a virtual event held in its original place.
With so many events now going virtual, what does it mean for the future of big business events?
This infographic created by Data Connectors explores what the post-coronavirus era could look like for marketing conferences in 2020 and beyond.
Are in-person conferences worth the trouble?
At the top of the list of concerns for event-goers now, and for the unforeseeable future, is their health.
Jetlag, overscheduling, alcohol, and tight travel plans under normal circumstances can lead to stress and elevated anxiety levels causing attendees to be more vulnerable to illness and burnout. Add in a pandemic and concern can't really get much higher.
There is also trepidation around public transportation, even after social distancing restrictions are lifted.
Data Connectors reports that 15% of travelers plan to avoid transportation and large cities post-coronavirus.
Additionally, as people attending business events search the web for health and safety instructions, they can become more vulnerable to phishing attack emails.
Analytics Insight states that "Coronavirus phishing tricks began coursing in January, going after dread and disarray about the virus, they've just multiplied since….Hackers of all stripes are finding the conditions perfect to worm their way into individual and corporate accounts."
Lastly, rising costs could be a deterrent for conference-goers. You could see ticket sales spike as businesses try to make up for some of the lost costs from cancelling or increased precautions.
That cancellation cost has now surpassed $1.1 billion from more than 10 major tech conferences.
Stephanie Baiocchi, IMPACT's Director of Community & Events says, "Any in-person events that happen immediately post-quarantine will really have to step up the bar. Not only will the number of people allowed to gather be limited, lowering the benefit for sponsors looking for leads, we'll have to convince those who do attend to risk traveling AND to pay for flights and hotels after seeing that virtual events truly can be effective."
Embracing the virtual world
As many conferences have had to cancel their in-person events, resulting in millions of dollars lost, pivoting to a virtual platform has helped ease some of that burden.
It is projected that, in 2021, video, including web conferencing, will account for over 80% of all internet traffic.
This means that conferences that embrace the virtual world could see it really pay off.
Some of the benefits to going digital include:
Higher engagement rates: 86% of online participants report higher engagement levels than in-person events.
Unique features: Some of these can include, talks, discussions, panels, and surveys that are live and interactive.
Cost savings: Online events means the ability to eliminate travel costs, reduce the ticket price, eliminate vendor costs and invest more in key speakers.
Interested in learning more about virtual events and how you can pull them off? Check out our strategy team.
What to expect when life gets back to "normal"
One thing that has become very clear is that "normal" life is potentially a long way in the future.
With unemployment rates and fear high, people are likely going to be unwilling to travel or spend the extra money to attend large and distant events.
Even Google Cloud is embracing the virtual event space by holding their Google Cloud Next Conference entirely online on July 14th.
All of these factors point to a more local and virtual event environment post-coronavirus, even when restrictions are lifted.
Stephanie adds, "I miss in-person events SO much. I'm dying to get back to one. But that also doesn't mean that I haven't enjoyed good virtual events or that I'll be the first person at an in-person conference.
I see local 'roadshows' making a big step forward in the event space. People can attend for a day without significant travel or the need for a hotel.
These can happen in bigger cities while still avoiding hot spots like Chicago and New York. Roadshows can repurpose the same content for a variety of events while switching up speakers and sponsors to those who are nearby."

So much of the post-COVID-19 era is unknown, so the best decision any business can do is embrace the changing event and embrace virtual.

Check out the full infographic below for even more details.

Free Assessment:
How does your sales & marketing measure up?
Take this free, 5-minute assessment and learn what you can start doing today to boost traffic, leads, and sales.