Google Maps May Soon Let Businesses Create & Share Public Events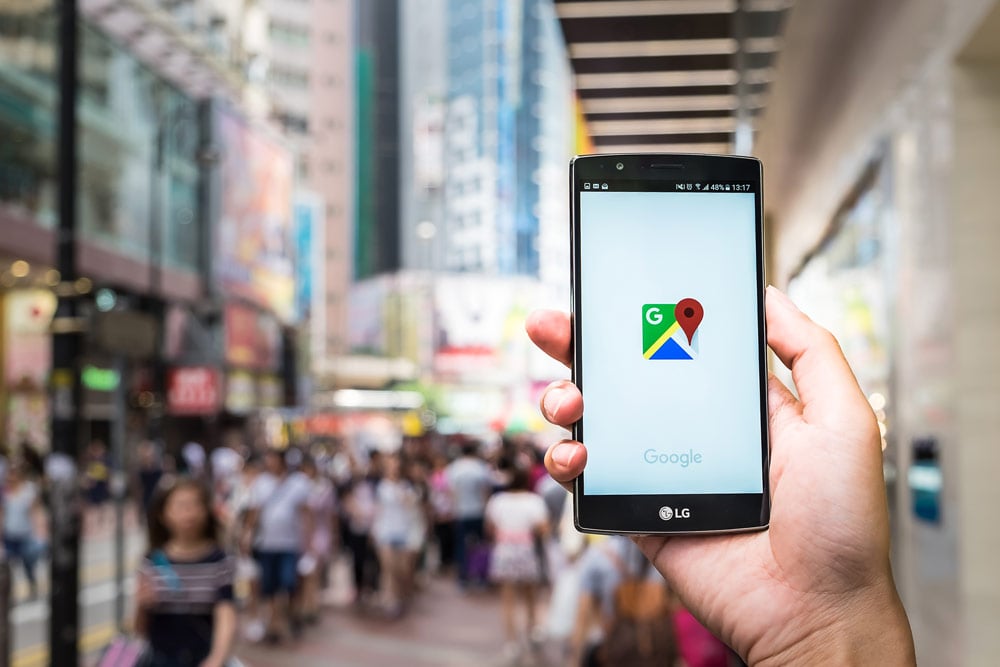 Brick-and-mortar businesses such as restaurants, showrooms, pop up shops, and event venues will now be able to promote themselves and drive foot track and business in a whole new way.
Google is introducing a way for select users to create and share public events via Google Maps!
While the details still remain a little fuzzy around the topic we have scoured the web to bring you all the details that are out there and why marketers should care.
What We Know So Far
A few days ago, The Android Police caught wind of a new addition to the Google Maps help site, the option to add a public event via Google Maps.
What is interesting is this feature was never publicly announced, but we can see that it is LIVE! But don't get too excited, yet; there are some contingencies.
It appears that this feature is only available to Android users at this point and time.
How Does It Work?

While I do not have an Android, the clip from our brand team creative lead, Christine Austin, which portrays what you can expect your event to look like on Google Maps.
When you first open the app, you will have the option to view events in your area by selecting the events icon: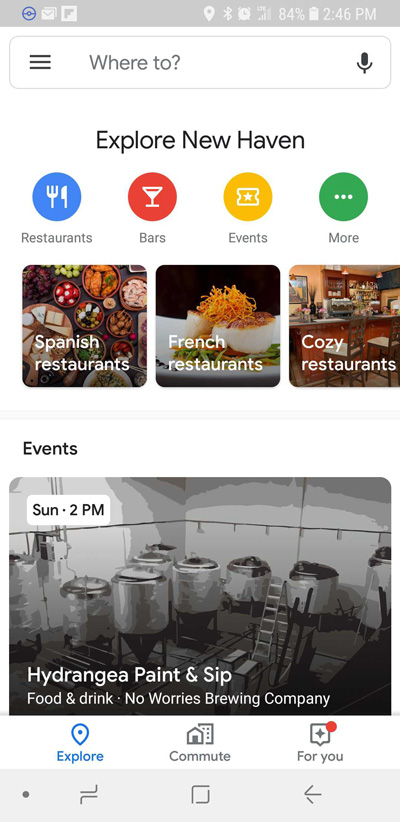 From there, you will be taken to a page with all of the listed events around you.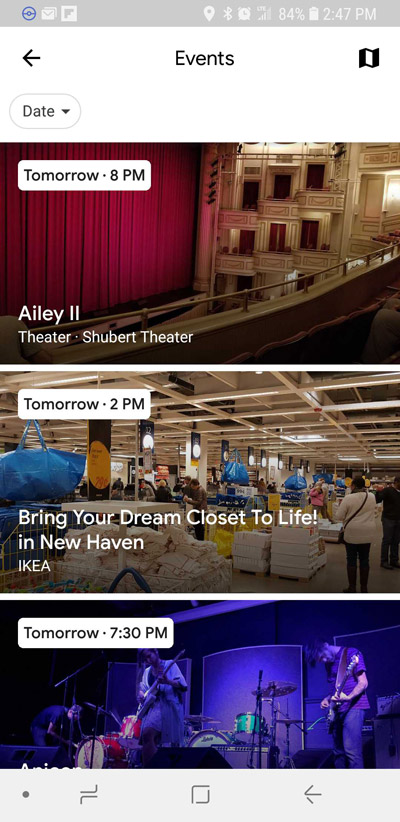 Then, when you click in, you see can see all of the event details provided by the creator.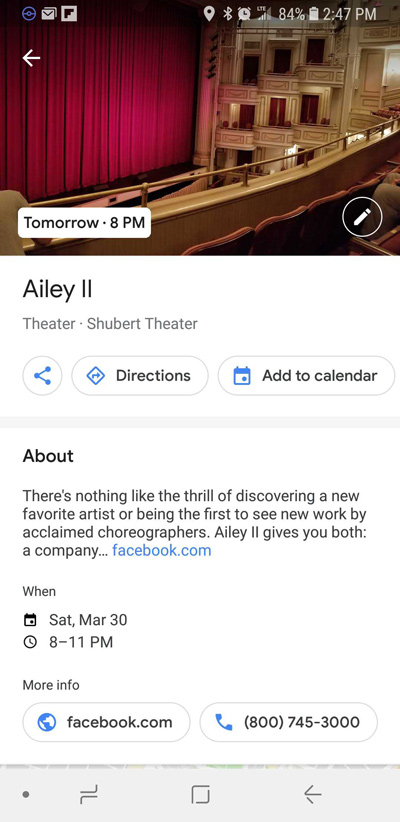 Events can also be accessed directly on a location page via the "Events" tab.
How Do You Add An Event?

While we do not know what adding an event will look like on devices from various providers, we do know what this process looks like from the viewpoint of an Android as Google has outlined it for us on their help page, see below:

If you are in a supported region you will be able to add an event via your Android by taking the following steps:
Open Google Maps


Select the contribute tab -> Events -> Add public event
You can then edit the event you created, here's how:
In Google Maps select the contribute tab

Tap events and select your event

Tap edit this event and adjust the details to your liking
When your event has come and gone you will want to delete your event by:
In Google Maps select the contribute tab


Tap events and select your event


Tap edit this event then delete this event
Here is a clip from the Android Police that shows the straightforward interface: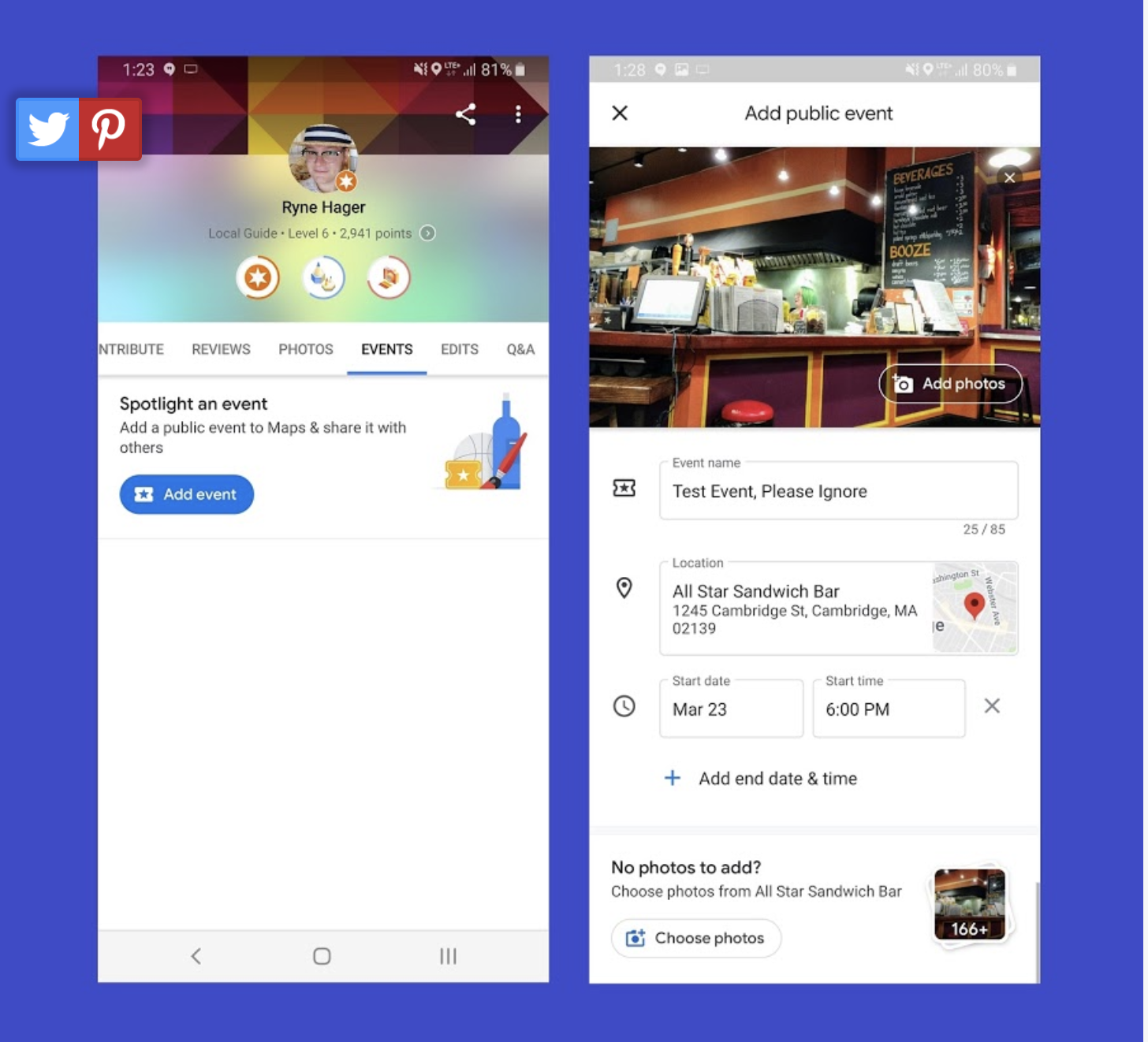 You have the ability to name your event, enter the address of the event, share a start date and time, the event end date and photos of your venue.
What's the Value to Marketers?
Some of you might be wondering why Google is spending their time rolling out a feature like this. Well, it's actually all part of the new path to become more social that Google announced they were walking down in last year's Google I/O.
By adding in the events functionality, Google Maps will become more about finding fun places/events to go rather than solely getting directions to someplace you already have in mind.
This new feature will enable your local businesses to drive traffic to any/all of your events by enticing people you don't usually have the opportunity of getting in front of.
What people may not know is that there has been an events section in Google Maps for some time now.
You can get the scoop on where they were, however, they are now refining it in an effort to move toward the ultimate goal of being a go-to resource for community happenings.
When Will We See This Roll Out?

We are not sure when Google Maps plans on sharing this new feature with everyone, but I imagine we can expect to find this feature rolled out in the near future as it is already live with Android users.
We will be sure to keep you posted on new developments!
Free: Assessment
Does your website build trust with buyers and bring in revenue?
Take this free 6 question assessment and learn how your website can start living up to its potential.