Subscribe
Join 40,000+ sales and marketing pros who receive our weekly newsletter.
Get the most relevant, actionable digital sales and marketing insights you need to make smarter decisions faster... all in under five minutes.
Thanks, stay tuned for our upcoming edition.
Without COVID-19 vaccine, most marketers won't attend in-person conferences in 2020 (I doubt they're alone)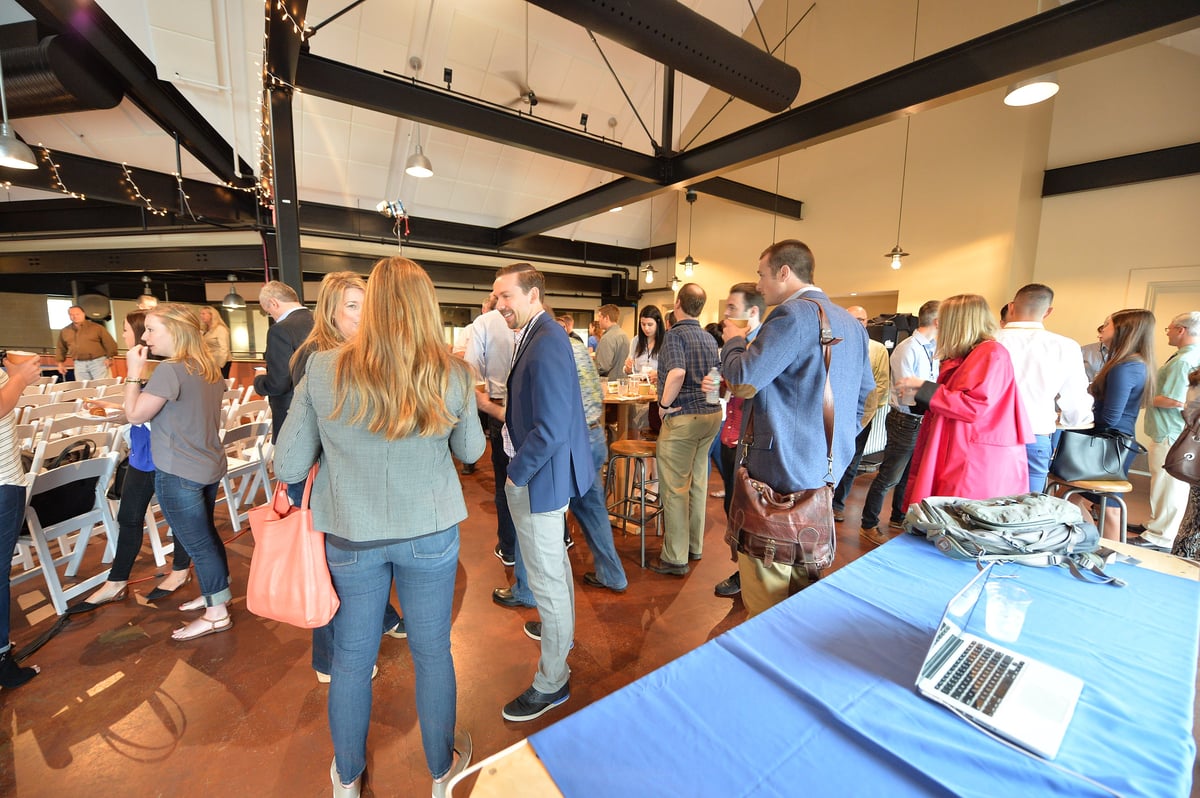 Just a few short months ago — you know, back when I was allowed to see people I knew in person, could hug with reckless abandon, and wasn't having elaborate conversations with a weird amount of backstory with my cat — I was looking ahead to yet another exciting year full of conferences.
Our flagship event, Digital Sales & Marketing World was set to kick things off back in April on a supremely high note. HubSpot's INBOUND was almost a sure bet, as well. Then there were scores of other outstanding digital marketing conferences on my radar, screaming for my attention.
Sigh. We all know what happened next.
With all of the subtly of a drunk polar bear on roller skates in an antique shop, the coronavirus (COVID-19) pandemic has lain waste to so many well-plotted, thoughtfully developed in-person conference events across all industries.
🔎 Related: Read all of our coronavirus insights, analysis, and guidance
Although some are getting excited as "Phase 1" re-openings are being teased in various jurisdictions across the country — the shelter-in-place order for Maryland will expire this Friday, May 15 — event marketers and planners should proceed with an abundance of caution about what these recent developments mean for conferences they still have on the calendar.
And I'm not saying that based on a gut feeling.
66% say they will only attend online and virtual events in 2020
New survey data published this week by MarTech Today paints a pretty bleak picture about what conference attendance will look like for the remainder of 2020, without a coronavirus vaccine available:
Only four out of 10 surveyed marketers said they would consider attending a conference throughout the remainder of this year.
Whereas a whopping 66% of responding marketers said they were sure they wouldn't be attending a live event and instead would look to virtual and online events to get their fix.
Given that the vast majority of you don't cater to digital marketers, you might be wondering why the heck I'm sharing this data with you today. I get it, we all have our individual audiences and ideal buyer profiles.
That said, I think we can all agree that it's highly unlikely that marketers are the only ones feeling this way. In fact, I'd wager these data points are at least generally representative of the sentiment of the overall population, regardless of industry or job role.
So, what do you do if you have a live event planned — do you go virtual?
Once the IMPACT events team realized COVID-19 was on the verge of snuffing our April #DSMW2020 dreams out line a candle, we made a quick move. We postponed our live conference to the end of the year and, instead, planned an entirely new, an all-day virtual event called Digital Sales & Marketing Day — in under three weeks.
🔎 Reflection: How we took a 3,000-person virtual digital sales and marketing event from dream to reality in 3 weeks
If you have an in-person event on the books for (at least) the near future, I highly recommend you consider doing the same.
However, a word of caution...
If you think you can just pick up your live event and recreate it exactly as is in a virtual context, you would be wrong.
As IMPACT Director of Community and Events Stephanie Baiocchi commented in a Slack discussion about a (deep breath) here-unnamed, upcoming, was-live-but-now-it's-virtual event:

Stephanie's right, you know.
Simply transplanting your live event to a virtual forum — for instance, simply live-streaming a webinar of PowerPoint presentations with a line-up of speakers — is not a sound virtual event strategy.
If you want to host a virtual event, here's exactly what you need to do
As we learned first-hand with the wild success of our virtual event #DSMD2020:
You absolutely must create a goal-focused, custom virtual event strategy. You need to put the live event out of your mind.
Don't just fire-up the usual, ho-hum webinar tech you may have on-hand. If you want to host a virtual event that's memorable, profitable, and actually has people showing up live, you need the right virtual event software solution in-place.
You need the right people on the bus and in the right seat. What I mean by that is you need to assemble a virtual events team with the right roles mapped out for your event.
You also need to develop, document, and execute a virtual event promotion plan that is exclusive to your new event.
Finally, if you need help, hire a partner to help you develop the virtual event strategy you need. (Yes, we offer this as a service, but I'm not just saying this to be self-promotional. This is a very weird year, to say the least, and you need to get your virtual event strategy right the first time.)
The COVID-19 story changes daily, but virtual events are now a part of our future
Yes, you will most certainly feel the sting of pulling the plug on an in-person event you've likely been planning for over a year. Trust me, we did.
Also, truth be told, the surveyed marketers may change their mind as the coronavirus story continues to unfold and evolve at a break-neck pace. In a few months they may feel perfectly comfortable returning to events.
(It's unlikely, but I also didn't think spending nine-plus weeks trapped in my apartment would be likely either. You never know.)
However, what will not change is the undeniable fact that virtual events are here to stay. You need to embrace this reality now — and there's a huge opportunity for you if you do so.
Because, with the right planning, people, and platforms, you will also likely make the same discovery as we did at IMPACT — when done right, a virtual event can be downright magical, with attendees banging down your internet door the following day to tell you how much the absolutely loved your event.
We will definitely be back live and in-person on stages soon, for sure. But virtual events will now be a forever-part of our event strategy going forward. They're just that good.
Well, if you put in the work.
Free Assessment:
How does your sales & marketing measure up?
Take this free, 5-minute assessment and learn what you can start doing today to boost traffic, leads, and sales.