Google My Business update: Changes come to Insights reports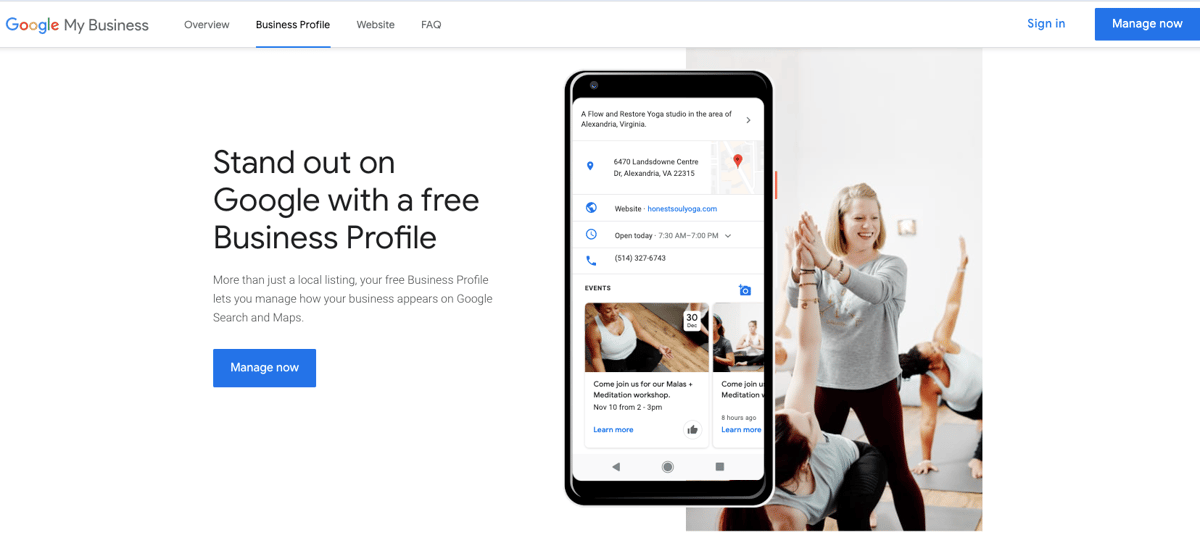 A recent release to Google My Business updates the performance reports in Insights. These reports will now begin to include new data pieces that will help business owners and marketers to better optimize their listings.
Google My Business (GMB) is a service that allows you to create a virtual footprint for your company so that it will display in Search or Map results and quickly give online users important information about your business such as hours of operation, phone numbers, website URL, and pictures of your actual business.
During COVID, Google My Business has helped businesses to adapt to new buyer behavior with the ability to denote curb-side pickup and local delivery, among other services.
Google My Business has become so important and prominent that, in some cases, users may never actually visit your website, instead landing on your GMB listing to get the information they desire. This makes keeping your profile up to date and optimized all the more important.
Google My Business Insights focuses on how customers use Search and Maps to find your listing, and what the user actually does once they see it, so an update that offers additional features is big news.
So, let's dig into the new data you'll have access to. That way, you can keep GMB working hard for your business.
Google expands Insights reports, with more to come soon
GMB profile administrators are now getting deeper insights into user habits.
New changes to your Insights data include giving business owners the ability to see more of the core metrics directly from their company profile — starting with how often people have contacted a business after they've viewed its profile.
It's not yet clear which other data points Google will release, but this update appears to be the first of several coming soon. Google's help doc makes note of more metrics that will roll out over the next month and these will include "detailed reports about searches" and "the number of people who saw the profile."
The data will be available for up to six months, but you'll be able to review past performance with custom time frames.
While the new performance reporting in Insights is only available for Search results, Google will be extending this to Map results in the near future.
Why this matters
The ability to see the number of people who have viewed your profile can be a leading indicator as to new business opportunities, giving you the ability to better spot trends and lean into them for marketing purposes.
Giving business listing managers more specific data on how users are interacting with their GMB profile can lead to new ways to optimize the specific information on their profile so that users are more likely to contact them in the future — and now we have the metrics to prove those tests work.
Optimizing your GMB profile can have a big impact on your business, especially in a time when the majority of users are looking for key information before heading to a storefront. They don't want to waste a trip just to find out your hours have changed due to COVID-19.
What you, the marketer, should do now
Knowing that new data points will be rolled out over the next months, it's a good idea to start setting some benchmarks in your profiles metrics now with what is currently available.
This can enable you to immediately start leveraging the new information as it gets released to help drive more results from your Google My Business listing.
The new data points, paired with the promise of even more data coming in the future, could lead to new ways to target ads and other marketing initiatives.
We'll keep you posted as new Google My Business updates roll out.
Free: Assessment
Does your website build trust with buyers and bring in revenue?
Take this free 6 question assessment and learn how your website can start living up to its potential.