Google mobile search redesign showcases new look for the New Year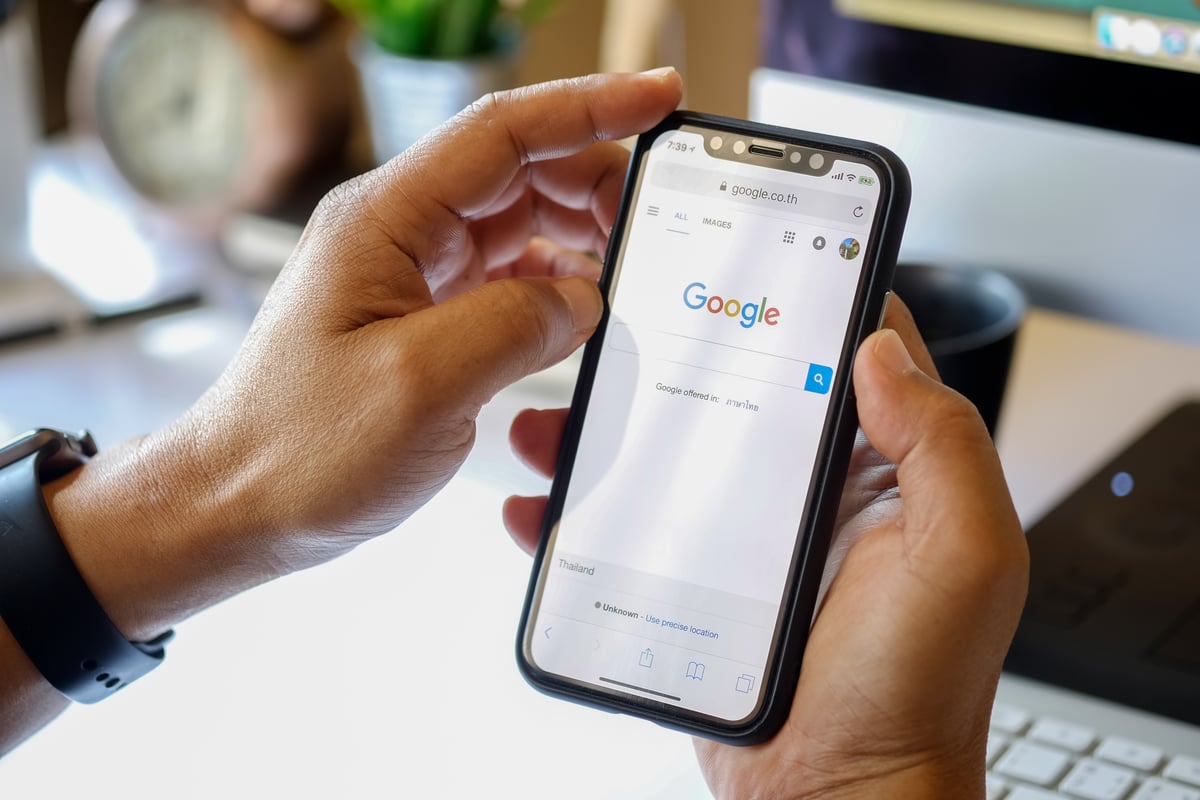 Google recently announced it will be rolling out a face-lift to its mobile search user interface, making it easier to view search results on your phone. Given the global increase of mobile device use for search and Google's focus on mobile-first indexing, the update to the search interface is a natural progression.
What we know about Google's mobile search redesign
The Google mobile search redesign places a focus on search result information over design elements.
🎓 Pro IMPACT+ course: On-page SEO and user experience with Kevin Phillips
A side-by-side comparison shows an updated search bar without the current all-around border and a slight drop-shadow instead. On the other hand, the search results themselves omit the use of drop-shadow borders, decreasing the size of the margins and allowing for more room to shift the content up on the screen.
Source / Google
According to Google designer Aileen Cheng:
"We decided to create a new edge-to-edge results design and to minimize the use of shadows, making it easier to immediately see what you're looking for. The overall effect is that you have more visual space and breathing room for Search results and other content to take center stage."
In addition to removing design elements that currently clutter the search results, the new Google search redesign also capitalizes the first letter of each tab label in lieu of the prior all-caps, favors a rounded button style for the search result tabs, displays even more rounded image corners, and reserves the use of color for the buttons.
🎓 Free IMPACT+ course: Optimizing your Google My Business listing
Collectively, these changes help guide the user's eye without being distracting and stay consistent with the overall Google brand look and feel.
"If you look at the Google logo, you'll notice there's a lot of roundness to it, so we're borrowing from that and bringing it to other places as well," says Aileen. "That form is already so much a part of our DNA. Just look at the Search bar, or the magnifying glass."
Lessons learned from Google's redesign
Though sometimes controversial, Google does not shy away from making design updates, and has come a long way with testing and optimizing the search user interface.
We at IMPACT are no strangers to requests from our clients to help design their websites like tech giants (looking at you, Google and Apple). While we pride ourselves on keeping up-to-date with the latest design trends, we also stress the importance of designing great looking, successful websites by continuously leveraging real user data.
Through growth-driven design (GDD), we value continuous learning and iterative development to design and improve client websites.
Like Google, we regularly examine site metrics, take into account best practices, create hypotheses, run experiments, and make continuous adjustments to designs, layouts, and content.
🔎 Related resources:
Website traffic analytics such as sources, pageviews, and bounce rates help us better understand user flows and conversion opportunities.
Heatmaps and click tracking using software like Hotjar and Lucky Orange provide us with deeper insights into the effectiveness of page strategies by visually displaying how users interact with pages.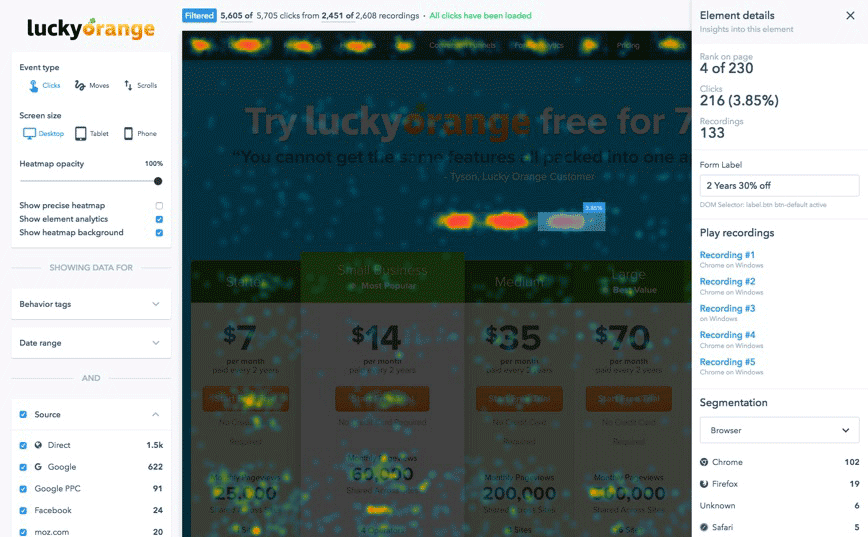 Lucky Orange in action
In A/B testing experiments using HubSpot Pro or Google's Optimize we can test variations of page layouts, designs, and even content to determine what is most effective in achieving site goals.
IMPACT's GDD process allows us to launch client websites quickly and efficiently with the flexibility to pivot as needed based on what's working well and what could use improvement. Our process has proven to be successful for many websites for launch and beyond launch.
Much like Google's continuous improvement of their search design, our work helps ensure data-driven, successful sites.
Free: Assessment
Does your website build trust with buyers and bring in revenue?
Take this free 6 question assessment and learn how your website can start living up to its potential.