Here's how your brain processes different types of content [Infographic]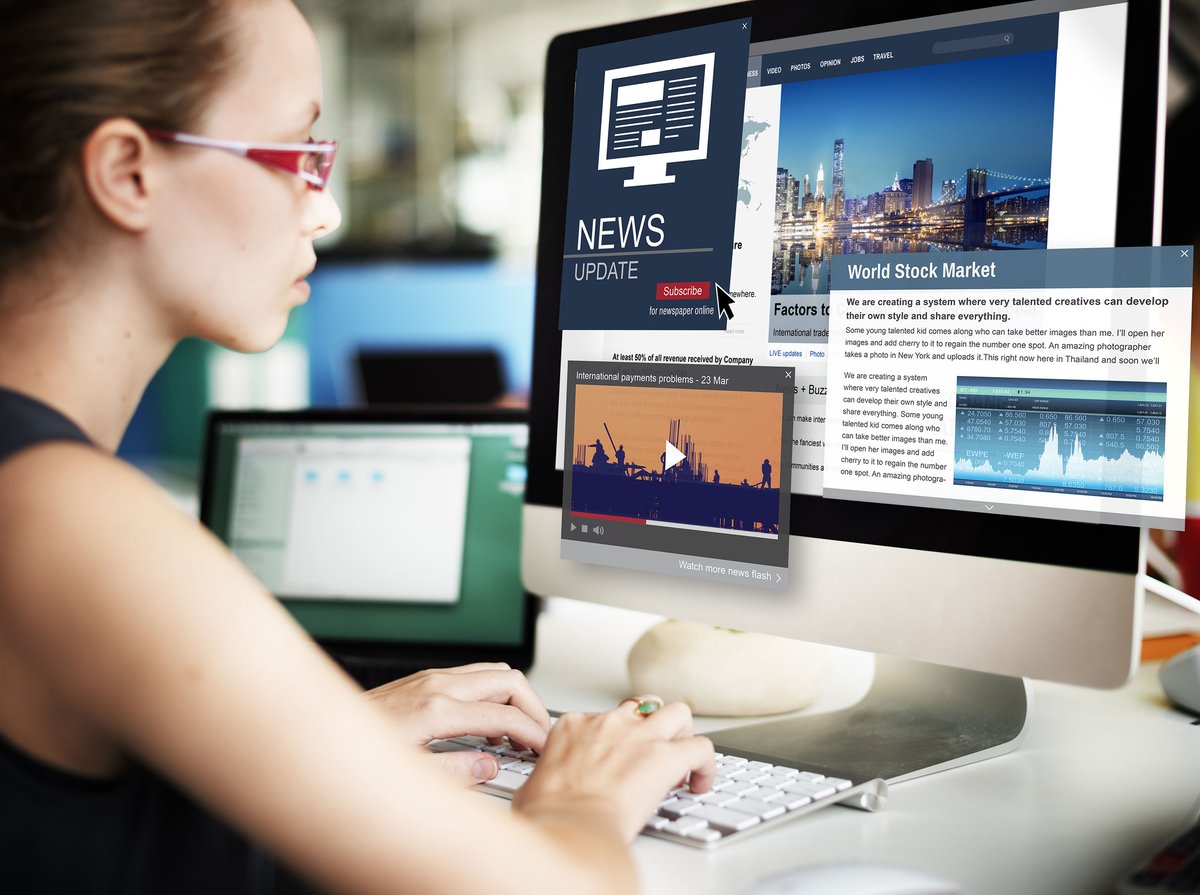 Home improvement stores have reported an uptick in sales since the start of the coronavirus-imposed quarantine.
With more free time on their hands, many people have taken to those home DIY projects they've been putting off.
I know I'm definitely one of those people.
Over the last few weeks, I've started a handful of new projects ranging from refinishing old furniture to remodeling a kitchen.
While I'm certainly no Tim "The Toolman" Taylor, I have learned the importance of using the right tool for the job. Every tool is unique and designed for a specific purpose ensuring the best possible outcome.
This is the same mindset you should apply to your content marketing.
There is a time, place, and purpose for every content type.
The brain processes different types of content in different ways. Some mediums help us remember statistics and numbers better while others allow us to visualize a story or feel engaged.
That's why it's important to choose the right type of content for the information you want to share. Getting the most out of your content marketing means delivering your content to your audience in a way that's going to resonate with them.
With so many different types of content it can be difficult to decide on which to use. Fortunately, the folks over at Main Path Marketing created an infographic that covers the different formats of content marketing and when to use each one.
The infographic breaks down the different content types into four main categories – written content, graphic content, interactive content, and video content.
Written content
Written content is typically more heavy one information. This includes blog posts, case studies, e-books, whitepapers, and even website content.
When we read these types of content, our brains attempt to put us in the shoes of the author or protagonist so this type of content is best used for sharing customer testimonials, showcasing your expertise and experience in detail on a particular topic, and helping to create a relationship between your brand and customers.
Graphic content
Humans are naturally hardwired to process visuals better than text. In fact, according to the infographic, as much as 50% of our brains are wired to receive visual inputs.
That's why content like infographics and slide shows are best used for presenting complex data and ideas. Those visuals help us remember important statistics and store that information in our long-term memory.
Interactive content
Interactive content combines visuals, storytelling, and participation to create an experience that's highly engaging. This is one of the most frequently shared types of content on social media.
Interactive content can include anything from interactive infographics and self-configuration tools to online quizzes.
This format gives users an experience that's customized just to them and gives them the ability to control their own journey.
Things like delivering a user personalized quiz results makes them feel they're being catered to; like it was created just for them. They feel as if your company is talking directly to them.
Interactive content is a great way to create content that guides people to more specific content that fits their needs and keeps them engaging with your company.
Video content
I think by now we can all agree that video needs to be a core piece of your content marketing. If it's not, you need to drop whatever it is you're working on and get going on a video marketing strategy.
Video creates an emotional connection with viewers allowing them to see your face and hear your voice. Like graphic content, because of it's visual nature it's also a much easier format for our brains to process.
You can use video for things like instructional videos, brand and culture videos, 80% videos, and webinars.
Check out the full infographic below to see all of the helpful tips on which types of content are best for your content marketing strategy.

Free Assessment:
How does your sales & marketing measure up?
Take this free, 5-minute assessment and learn what you can start doing today to boost traffic, leads, and sales.