How to Choose the Right CTA for Your Next Blog Post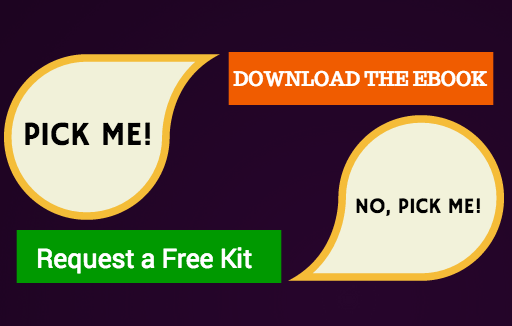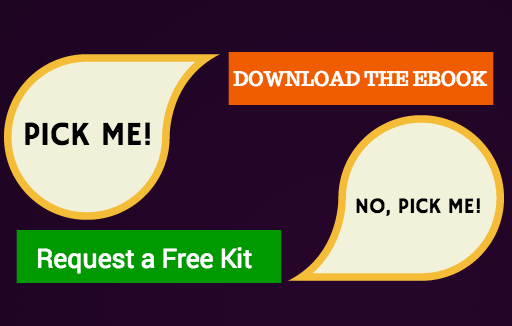 So you wrote an awesome blog article. Great!
As a content marketing manager, I know that from time to time writing a really strong blog article can be an uphill battle.
Sometimes you're so plagued by writer's block that you're certain you'll never see the light at the end of the tunnel. Other times you become so wrapped up in the title that you'd think you were trying to name your first born.
Trust me, I get it.
As if writing the blog article wasn't enough, now you're left to sift through your call-to-action library in an attempt to find something that fits just right.
A strong call-to-action at the bottom of your blog post will provide you will an opportunity to present your audience with an offer that aligns with the information you just laid out, and in turn generate conversions (no pressure).
When dealing with prime real estate to guide your visitors down the sales funnel, you want to be sure that you select a call-to-action that will perform well.
Don't panic, we've detailed 3 clarifying questions to help you hone in on the call-to-action that makes the most sense for your next blog post.
Which Buyer Persona Are You Speaking To?
Many marketers have a hard time determining exactly who it is they are trying to reach when it comes time to create content. With no clearly defined persona in mind, they'll begin writing blindly with the hope that what they produce will reach everyone. While that would be nice, the trouble with this approach is that it's hard to please everyone at once.
Knowing who you are writing for before you begin writing will make it that much easier to communicate your message in a way that will resonate best with them.
Before you toss any old call-to-action at the end of your blog post, be sure that you're aware of the audience you are trying to reach. Who did you have in mind when you wrote the post? You'll want to select a call-to-action with the same person in mind.
Lets say you just wrote this blog post: 3 Inbound Marketing Strategies That Your CEO Will Buy Into.
It's clear that this particular article lends itself well to an audience of marketing managers, as it provides information on how to sell your CEO on inbound.
To accompany this post you'd want to incorporate a call-to-action that would be of interest to that same group of marketing managers, which is why we used a smart call-to-action that filters between 3 offers that are relevant to that particular persona:
Considering the audience of your blog post in advance will help you to select a call-to-action that will provide value to that persona, and increase the likelihood that they will convert on it.
Where Do They Fall In The Sales Cycle?
Aside from your persona, you'll want to determine what stage of the sales cycle your content is directed towards. If you're looking to enlist a call-to-action that will actually call people to action, you have to present them with something that pertains to them.
If you employ a top of the funnel offer at the end of a bottom of the funnel blog post it's likely that it won't see a whole lot of conversions. You want your call-to-action and your blog post to speak to the needs of the same level of the sales funnel.
If you have an extensive library of resources, determining where your audience falls in the sales cycle will help you to filter out only the offers that align with that particular subset.
Lets say you just wrote this blog post: Why Instagram is Winning the Fight for Customer Engagement
The key is to hook the right person, with the right call-to-action while they're in the right place.
This particular blog post is directed towards more top of the funnel opportunities, which is why a call-to-action prompting a top of the funnel offer will see the best results in terms of conversions.
In order to make the most out of the Instagram blog post, we've implemented a call-to-action that not only appeals to the top of the funnel opportunities, but it aligns with the subject matter: How to Use Instagram For Business.
What Do The Analytics Say?
Once you've narrowed down your options by persona and sales cycle, you may still be left scratching your head.
This is where analytics come into play.
If you're a HubSpot user, you have easy access to the following call-to-action data:
Views: the total number of views the CTA has received.
View -> Clicks: the percentage of views which lead to actual clicks.
Clicks: The number of clicks the CTA has received.
Clicks -> Submission: the percentage of views which lead to a form submission.
Submissions: the total number of landing page submissions the CTA generated.
We have 3 top of the funnel offers on social media that are generally targeted towards personas like the marketing manager:



After taking a close look at the performance of each call-to-action, it becomes evident that the Instagram offer, and the Vine offer are out-performing the Snapchat offer.
In terms of generating more conversions, this information would help us to hone in on a strong offer that has proven its ability to not only receive clicks, but also breed submissions.
Free Assessment:
How does your sales & marketing measure up?
Take this free, 5-minute assessment and learn what you can start doing today to boost traffic, leads, and sales.