The Art of a Buyer Persona Interview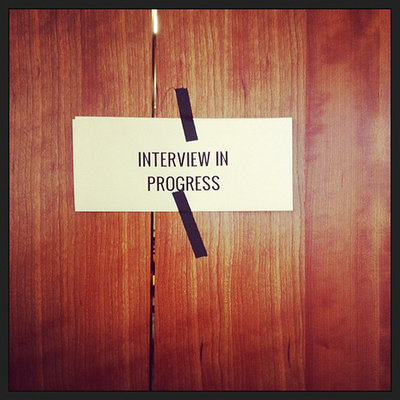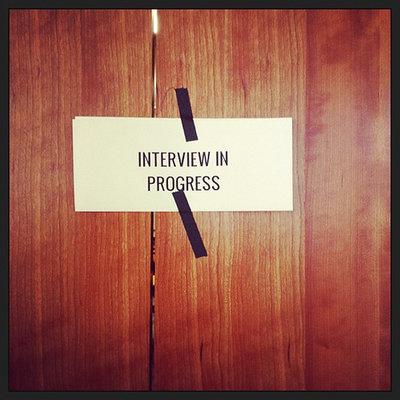 The million dollar question, how to develop your buyer personas?
Many consider conducting buyer persona interviews an art form. It's not just about picking three customers and asking them twenty questions. That won't be worthwhile for you.
The most important aspect of creating your personas is collecting the right information in order to ensure accuracy.
It's about knowing and highlighting the right customers.
Buyer personas are fictional representations of your ideal prospect that assist in the strategy and execution of a more targeted marketing campaign. Although fictional, they are based on real data, behaviors, and demographics learned through customer interviews and polls.
So, where do you start? Do you know who your main personas are? Take a thorough look at your customers to identify key themes. At IMPACT, our buyer personas tend to be companies already using HubSpot, marketing managers, and CEO's. Once you've highlighted those areas, you can identify which customers you want to schedule interviews with.
Identifying your buyer personas will take some work. Here's a little tip, during the interview remember to ask "why?" You want to obtain as much information and clarification as possible. Asking why is a good place to start. Then continue by asking more superficial questions.
Here's the criteria and questions you'll need to conduct your interviews and fully develop your buyer personas in no time.
Background
What's the 411 on your interviewee? Ok, you don't want it to sound like your just asking these questions to get this whole thing over with. Or to be extremely creepy. Explain to your customer the reason behind the interview.
It's about developing a deeper understanding of who your ideal prospects are. You want to find other leads that fall into that criteria.
It all starts with understanding their background. Every detail counts, no matter how big or small.
Diving into their background can tell you a lot about their needs and wants.
Questions about their role:
What is your job role? Your title?
How is your job measured?
What does a typical day look like?
What skills are required to do your job?
What knowledge and tools do you use in your job?
Who do you report to? Who reports to you?
Are you the decision maker?
Questions about their company:
In which industry or industries does your company work?
What is the size of your company (revenue, employees)? Not comfortable asking a company for their revenue? A good indication of their revenue is number of employees. A company with 6 to 10 employees probably isn't bringing in the same revenue as a company with 200+ employees.
Get Personal
Dig even deeper. Know as much about them as you possibly can without crossing the line. No pun intended, but we don't want someone filing a law suit against you because you asked the wrong questions.
Asking them questions such as if their married or if they have children can be a way for you to determine how much disposable income they have. The point that I'm trying to make is that a person who loves kayaking or is single and loves to travel probably has a higher disposable income compared to someone who is married with four children.
If you're a company that sells a product to consumers rather than a company, knowing how much disposable income they have can come in handy.
In the event that you're selling a service to a company, you may want to ask these questions. Knowing what type of car they drive might not be extremely helpful, but background can tell you a lot about them and help you identify the type of people you'll be in contact with. .
Consider asking:
Describe your personal demographics (if appropriate, ask their age, whether they're married, if they have children).
Describe your educational background. What level of education did you complete, which schools did you attend, and what did you study?
Describe your career path. How did you end up where you are today?
Demographics
Where are most of your customers located? How old are they? Do they tend to be male or female? Who is buying from you and why?
When conducting research about your buyer persons start with the basics. What is their name, gender, age, average household income, and where do they live? This gives you an idea of who the person you are defining is.
Research your existing customer base in order to identify the most common buyers of your product or service.
The four characteristics you want to look at are age, gender, household income and urbanicity.
Gender - Who is buying your product or service? Does your ideal prospect tend to be male or female? Determining the gender of your prospects can also dictate how you market your product or service.
Age Range - Determining the age range of your ideal prospects can help you gain a better understanding of their interests and needs. For example: younger, less established audience? On the other hand, more mature and financially stable audience?
Household Income - Understanding the average income of your customers will help you determine their social class, and as a result, how much money they have to spend. Do they have a dual income or single income?
Urbanicity - As a company it is important to know where your customers and prospects live. Their geographical location can play a significant role in the type of services and products they would be interested in. I mean …would a person living in a city really need a lawn mower?
Behavioral
Once you understand your personas demographics and background, you need to become more detailed by understanding their behaviors. Ask questions about their hobbies, values, and interests. What are they reading about online and what are they doing during their free time?
Start to understand their mannerisms, language and even key words that could describe their personas. The more specific you are the better.
You can establish your credibility and create a more rewarding relationship if you are prepared for who you are doing business with and can cater to their needs.
Characteristics to identify:
Key personality traits (extroverted? Reserved?)
Mannerisms
Job identifiers (Works 60 hours/week, prefers email over direct mail, etc.)
Identify challenges and goals:
Biggest challenge to persona's success
Needs in order to achieve success
Primary goal
Secondary goal
Personal Shopping Preferences
The last step is developing a profile of each personas typical online behavior. Now that you know who they are and what their needs are, think about how they're researching potential solutions.
Ask yourself what their online experience looks like.
What do they do online? Read blogs? Download ebooks? Interact on Facebook, Twitter, Pinterest? What search terms are they using to find solutions?
What types of information do they consume online? Educational? News? Industry trends?
What product or services are they spending the most time researching?
Free Assessment:
How does your sales & marketing measure up?
Take this free, 5-minute assessment and learn what you can start doing today to boost traffic, leads, and sales.