3 Surefire Signs Your Content Is Hitting the Wrong Audience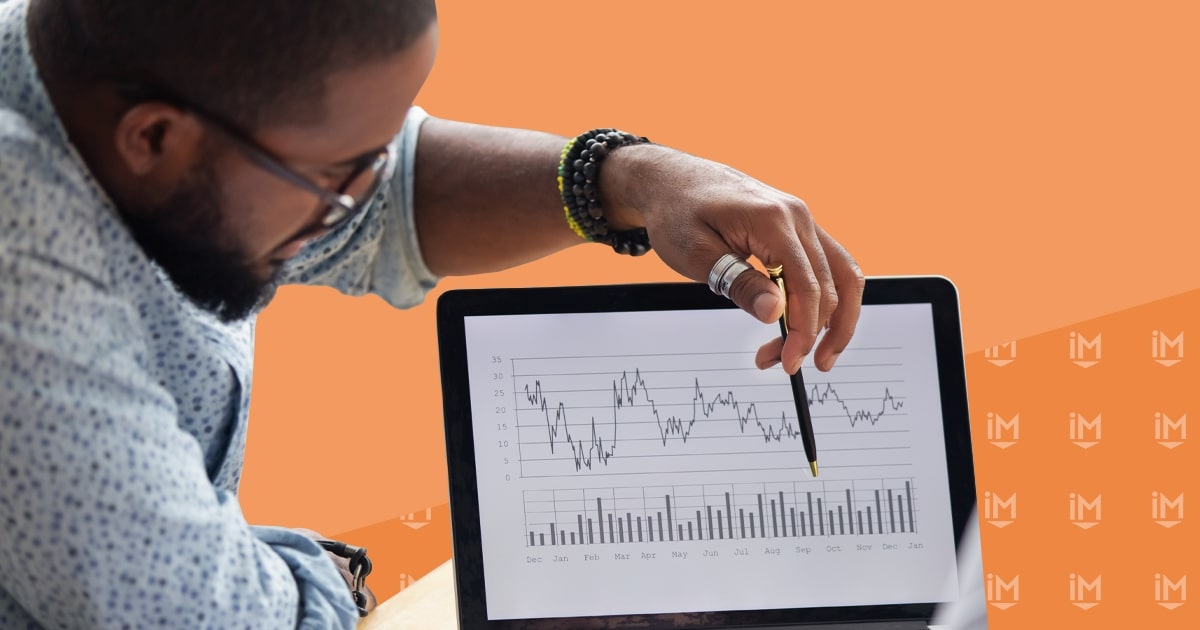 3 signs your content is hitting the wrong audience
You've got a low conversion rate
Your sales team is disqualifying more leads than it's qualifying
The sales process is too long
Most of us are familiar with the expression "barking up the wrong tree."
It means you're pursuing something you shouldn't, and if you're in inbound marketing and sales, it's one of the worst mistakes you could make — and many of us may not even realize we're doing it.
If you're putting your best foot forward, creating consistent content on your website, and getting traffic, but still not accomplishing your goals, the issue may lie in your audience.
Inbound marketing is all about attracting an engaged audience, not pushing your message onto just about anyone like most traditional marketing methods do (think: billboards, print ads, and commercials).
This is only possible if you fully understand your ideal audience and are effectively targeting it.
IMPACT has spent more than a decade helping thousands of businesses identify and effectively reach their target markets using inbound marketing and the principles of They Ask, You Answer.
Below, you'll find the advice we give our clients:
Why hitting the right target audience is so important
The three biggest signs that your content is hitting the wrong audience
How to fix these issues
Let's dive in.
Why is reaching the right target market so important?
If you've been creating content on your website for more than a few months, you've likely learned a lesson just like many great marketers who have come to before you: Not all website traffic is created equal.
Though in the last decade "going viral" has been positioned as the pinnacle of success, high traffic can be a vanity metric. It doesn't always show a direct impact on your bottom line.
As a business, the website traffic that is ultimately most valuable to you is that which turns into sales.
Not every prospect who logs on to your website will immediately hit buy, but you should be focused on attracting individuals who have the realistic potential to become buyers, even if that takes a bit of time and nurturing.
This is why reaching the right audience — your target audience — is so critical.
Don't get me wrong. I get warm-fuzzies like everyone else when I see high view counts or shares on my content, but the goal of a marketing strategy is to drive potential customers to sales. If your content isn't leading to that monetary return, it's a waste of time and marketing budget.
So, what is a target audience?
Simply put, a target audience is the specific group of consumers most likely to want your product or service, and, in turn, the group of people who you want to see your marketing efforts. This target market may be defined by factors like age, gender, income, location, interests, industry, or even behaviors.
In inbound marketing, this typically gets drilled down even further into a buyer persona, and the two terms are inherently related and work toward the same goal of generating business.
So how do you know if your content is missing the mark and reaching the wrong target market? Here are three surefire signs.
1. Low conversion rate
One of the biggest red flags for any business investing in digital marketing is a low conversion rate, and there are a number of reasons this could be occurring.
Perhaps a call-to-action or form is broken. Maybe your landing page copy could be stronger. Or perhaps your site visitor can't even find where to convert. But if all of this is in order, there is a good chance your content is hitting the wrong target market.
If people are arriving on your site, reading your articles, but not converting on a form to subscribe, download a guide, or speak to someone on your team, they're not showing any intent to buy from you. In fact, they're not just not buying from you, they're not even saying they wish to be marketed to.
While success varies depending on your industry and traffic, FirstPageSage found that the average conversion rate for B2B and B2C companies is around 2.4%. Anything below 2% is considered concerning, while anything above 3% is considered healthy.
If your conversion rate is hovering around 1-2%, it's likely that you are hitting the wrong target market.
How to fix it
Connect with sales on the subject matter you are writing about.
No one knows what questions and concerns potential buyers have more than those who speak to them every single day. That means your sales and customer service teams. Anyone who is in a customer-facing position can help marketers get their content strategy back on track.
A good rule of thumb is to make sure you cover the topics most buyers think about and research before making a purchase. At IMPACT, this means addressing what They Ask, You Answer calls The Big 5:
Cost and pricing
Problems and drawbacks of your products or services
Comparisons of products and services
'Best of' lists to help customers see all of their options
Reviews of features, products, and other deciding factors
If you are creating content that is truly valuable to your target market, you will see increased conversion rates.
2. Sales is disqualifying more leads than it's qualifying
Sales productivity is a direct indicator of the success of your inbound marketing efforts.
When your reps are spending more time disqualifying leads in HubSpot, Salesforce, or your CRM of choice than they are qualifying, it's likely that marketing isn't attracting and converting the right prospects through its content strategy.
If marketing is casting too wide a net, sales is going to be bogged down with a ton of unqualified leads, and they'll spend too much time filtering through them to identify opportunities.
When you don't find your target market, you create cascading inefficiencies across your entire business.
How to fix it
Narrow your focus. If your content and marketing is targeting everyone, it's really targeting no one, so go back to the drawing board and figure out what content people who are qualified and looking to buy are searching for.
Take the intel you gather from customer-facing coworkers, pair it with some keyword research, and start writing about more specific pain points for your target market. At first, your traffic numbers may take a hit, but you can be sure the traffic you are driving will be more targeted, setting sales up for success.
Speaking of sales, another sign your content may be hitting the wrong audience is…
3. The sales process is too long
When your content is hitting the wrong target market, even if a lead makes it to sales, they are likely to take much longer to close than they should. This is because they weren't highly qualified to begin with.
This creates a very costly situation, as a longer sales cycle increases customer acquisition cost (CAC) significantly and, in turn, impacts return.
Poor content marketing strategy can result in sales having to spend more time educating than actually selling. Of course, assignment selling is an important part of sales, but if the lead is not qualified to begin with, the process is inefficient.
This is understandably a source of great frustration for any salesperson. They want more customers, not just more phone calls and emails.
How to fix it
Hold a regular revenue team meeting including sales and marketing to ensure the two departments stay closely aligned. There must be agreement on what a qualified lead looks like as well as what each side needs from one another to achieve their goals.
This includes the sales team sharing what content is needed to speed up the sales process and marketing keeping sales apprised of what's ready and available for use.
Know your audience better than anyone
All in all, the cure to all of these symptoms is the same thing: Know your ideal buyer.
As a marketer, that means doing research for each of your marketing campaigns, thinking customer-first, and fully understanding what your buyers need to feel comfortable making a purchase.
From there, document your findings in a buyer persona (which you should update regularly) and refine your marketing strategy to make sure your prospects can find everything they need.
This understanding of your target market and buyers is a foundational necessity if you want to find success with inbound marketing at your organization.
What else do you need to master to be an inbound success? Get your free copy of our guide, "The Ultimate Inbound Marketing Strategy Playbook," for a full breakdown of the seven core principles proven to set inbound marketing strategies up for success.
Free Assessment:
How does your sales & marketing measure up?
Take this free, 5-minute assessment and learn what you can start doing today to boost traffic, leads, and sales.