How to Measure Social Media ROI in B2B Marketing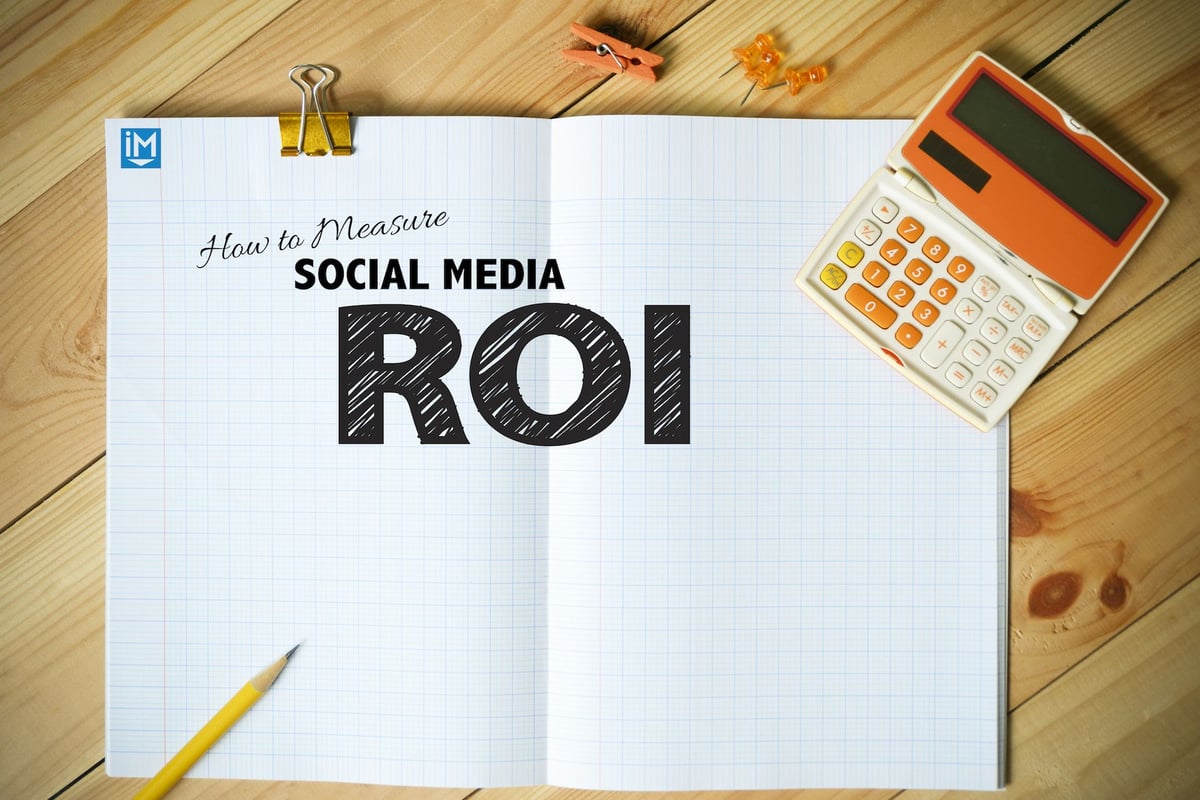 One obstacle that B2B marketers often stumble across is measuring the ROI of social media.
If you're a marketer who believes in the potential of social media marketing, and invest your time and resources into developing social media campaigns, you must have a way to understand the value of your efforts and the only way to do that is through ROI.
Join the IMPACT coaches for a deep dive on a new topic every month in our free virtual event series.
Showing measurable results ensures that your work on social media is perceived in a more professional light by high-up managers, clients, or investors.
Besides your personal reputation and success at stake here, there's a few more reasons to measure your social media ROI including, and not limited to:
Just as you would attribute leads to other digital marketing mediums like paid ads and specific landing pages, the same you should be achieved for social media.
What is Social Media ROI
Before things get technical, let's first break down the meaning of social media ROI and understand why it's so important. When we say "ROI" we refer to 'return on investment', in everyday terms, that means, understanding what you've "gained" from the efforts you've put into social media marketing.
The basic formula for measuring ROI is given as:
ROI = (Gain / Total Cost) 100
When measuring social media ROI you follow the exact same formula - but the variables you plug in will change.
Social Media ROI = (Social Media Gain / Social Media Cost)(100)
The math here is pretty straight forward, but the question is what are these variables comprised of?
Social Media Cost

- this is how much you've invested into your social media marketing - everything from creating, to developing, and promoting your content. Here's a list to highlight some general social media expenses:
HR costs

Materials/Equipment

Social media marketing platforms and tools

Agencies & consultants

Business overhead (e.g. accounting fees, insurance, legal fees)
You can create your own list of expenses and decide what's important for you to include in the calculation. Once you have all the costs ready, just add them up, and plug the total value into the formula.
Social Media Gain

- this is how much you've earned from your social media marketing efforts.
"Gain" can be subjective as it varies according to your marketing and organizational objectives.
In B2B marketing "gain" usually refers to the number of leads you bring in; However, like most marketers, you're probably having trouble accurately attributing leads to social media.
As a recent Adobe study suggests, this issue boils down to one major factor: last-touch attribution.
Most marketers measure the success of their social media efforts according to the most recent channel/post that led a user to convert. The problem with doing this is that it doesn't accurately capture the impact of social media on users' buying decisions.
In contrast, Adobe highlights that gathering social media analytics through first-touch attribution is 94% more valid.
Most prospects first discover information about your company through social media posts and then choose to take further actions like reading your blog and downloading your webinars.
Again, it was that first post that got them hooked, not the last.
How to Measure Social Media ROI
When calculating social media ROI in B2B marketing, you need to understand how much each lead is worth from different types of content that you distribute on your social networks, and be able to assign a monetary value to it.
A lead generated through a webinar may be more valuable than a lead that came from a blog subscription. If you're just starting off your marketing strategy and don't have the real numbers yet, an alternative option would be to examine industry benchmarks.
One type of content that is becoming increasingly popular among B2B marketers is webinars, with 62% now using webinars as part of their content strategy. In this regard, we shall break down how much a webinar is worth as a lead and enter the numbers into the formula shown above.
According to ReadyTalk the average cost of creating and hosting a monthly webinar is $11,000 a year. That's $915 for a single webinar, with social media accounting for about $500. Assume that 50 users converted into a lead through a webinar, and each lead is worth $500 for the company:
Social Media Cost of Webinar:

$500

Gain:

50 X $500 = $25,000

ROI =

($25,000 / $500) X 100 =
The total social media ROI for hosting a monthly webinar is therefore $5000.
Unfortunately for us marketers, leads usually don't convert on the first interaction with your brand.
As mentioned earlier, leads typically go through a journey of interactions and engagements before converting.
They might read a blog post or two, download a ungated whitepaper, and finally convert by signing up for a webinar. That's because B2B buyers use your content channels to gather as much information about your organization, its product or service, before deciding to contact you.
In fact, Forrester's research found that for each piece of content created by your company, a B2B customer checks 3 pieces of content about your organization.
By calculating your social media ROI, you can understand the true success of your social content within campaigns, and how they're impacting your lead generation.
Understanding Your Goals
Before determining your social media measurements, you need to define your social media marketing goals.
These goals should be set and agreed on among your marketing and executive teams. They should be aligned with (and complement) your existing business and marketing objectives.
In addition, your goals should follow the S.M.A.R.T model - specific, measurable, attainable, relevant, and timely.
Each goal should be given a numerical value and a deadline, such as "50 conversions by the end of the second quarter." Once everyone is clear on the specific social media goals, you're able to decide your KPIs.
Deciding Your Social Media KPIs
Since your success as a B2B marketer gets measured on the number of leads you bring in, you need to track the right social media KPIs.
Vanity metrics such as "likes", "shares", and "retweets" aside, you need to focus on a metric that has real value -- and that is conversions. It's up to your company and marketing executives to define the actions that make up a conversion.
It could be a blog subscription, whitepaper download, or even a webinar signup. Measuring conversions will answer the question of how social media is affecting the bottom line of your company's goals.
Prove Your Social ROI
While it's important to establish your goals and act on them, your job as a B2B marketer is only done once you've met your overall marketing objectives.
Tracking the conversions of social media users into leads, and potentially into customers, will substantially impact your future marketing strategies, and prove to the CEO and company that social media is worthwhile.
Unfortunately though, many companies don't focus on proving social media ROI.
According to The CMO Survey 2014, only 15% of marketers are able to do so, because they either lack the budget or the right toolset to analyze their social media activities and be able to tie them to lead generation.
By implementing a comprehensive social media management platform, like Oktopost for example, you'll be able to understand your user's journey and dissect every single interaction that led him/her to finally reach the conversion point.
Increase the Value of Your Social Media ROI
Tracking your social media ROI to prove your efforts are of great worth is one thing but the next challenge should be to gradually increase it.
Remember the goals that you set earlier? These should be constantly reviewed and tied back to your social media ROI.
If your campaigns are hitting a bumpy road or aren't proving to be as successful as you imagined, it might be time to freshen-up your content strategy and brainstorm some engaging methods of targeting your buyer persona. The quicker you identify what's holding you back, the better.
Using your social media analytics tools you can gain a profound insight into how well each piece of content and message is resonating with your audience and impacting your sales funnel. This way you can make educated decisions when changing your tactics.
Evaluating your social media ROI should not be a one-time process. The point is to always evolve your strategy, taking into account the data you're tracking in order to drive results for your business.
Join the IMPACT coaches for a deep dive on a new topic every month in our free virtual event series.
Published on October 17, 2016