Is Your Sponsored Content Worth the Money? Here Are 4 Tips to Make Sure.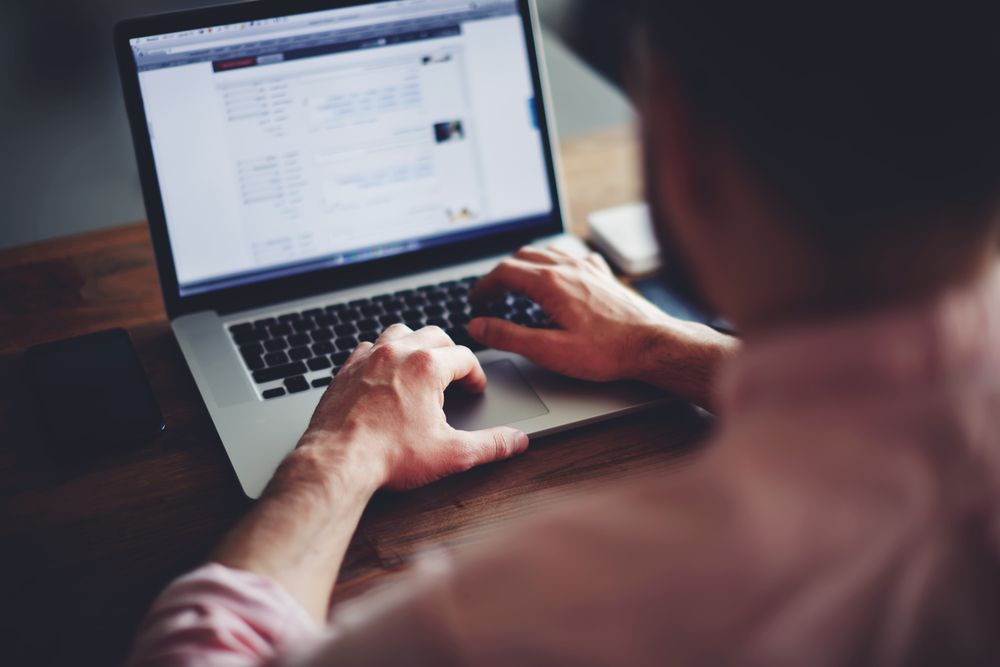 Above anything else, inbound marketing often turns heads because of its ability to deliver results on a very small budget.
But people, sometimes even the best strategy needs a leg up.
Enter sponsored content.
Sponsored content is a great alternative to other forms of digital advertising and typically more efficient than free distribution, but that doesn't mean its a cure-all by any means.
If you're going to invest money in sponsorsed content, that content better be good.
Why Should You Sponsor Content?
Many businesses use sponsored content as their only method of paid advertising and that's simply because it works.
Unlike typical ads, you aren't leading with a call-to-action that sends prospects directly to a landing page in hopes of converting them to a lead.
Instead, you are sending them to a valuable piece of content on your business blog or resource section to build awareness and establish yourself as an expert.
The idea is to warm them up and build trust. As Gary Varynerchuk would say you want to "jab" them before going in for the right hook.
Furthermore, sponsored content on many platforms (especially Facebook and LinkedIn) allows you to heavily target your audience, making relevance and quality more likely.
With all these benefits, it's important to approach sponsored content strategically. In this article, I'm going to show you how to do it the right way with four simple tips.

1. Choose the Right Platform
There are a lot of options to choose from when sponsoring content and you'll want to make sure that you choose the platform that is right for your business.
If you're in a B2B market, LinkedIn is our favorite platform to publish sponsored content as it has arguably, the most powerful distribution channel.
That doesn't mean you won't have success with promoting your content on Facebook, Twitter, or other social platforms (in fact, the release of Facebook's Instant Articles just may make that a thing of the past) but currently, those platforms are better known for targeting B2C audiences.
Two other platforms you should know about are:
These are networks that take yout content and display it alongside related pieces on major publications like:
ESPN
CNN
Slate
Business Insider
Mashable
Venture Beat
Time
For the purposes of this discussion, our tips will be geared towards sponsoring content on social media as this is what we do most frequently for our clients, but many, if not all of the tips, are
2. Be Relevant
Like all inbound marketing tactics, your sponsored content should be targeted towards your buyer persona and the platform at hand.
Most people don't like to be directly marketed unless they've opted-in to their email list or expressed interest in their product or service in some way so sponsored content is a valuable alternative.
As always, the key here is that the content is relevant to your buyer persona and the product or service that your business offers. To ensure relevance, consider using the three-step plan below.
Three-Step Plan for Sponsored Content That Converts
Identify a problem that you persona is facing that's relevant to your business.
Create a piece of content that helps them solve that problem and links to other relevant content on your website. This encourages them to stick around, get to your brand better, and see more of what you offer.
Include a call-to-action at the end of your sponsored content to a gated eBook or some other premium content that's relevant to the topic.
While entertaining content may get you more initial clicks, if it doesn't solve a problem, people are likely to get their fix and leave without converting. Try to put yourself in your buyer's shoes and deliver a solution that they won't be able to turn down.
3. Act Like a Native (Optimize Your Formatting for the Platform)
The best sponsored content feels native to where it's being posted (i.e. a beautiful image on Instagram or a clever list on Buzzfeed).
You want your piece to fit seamlessly into your audience's feed so it doesn't stick out like a sore thumb or appear spammy as traditional banner or sidebar ads would. Here are a few examples:
Example of LinkedIn Sponsored Content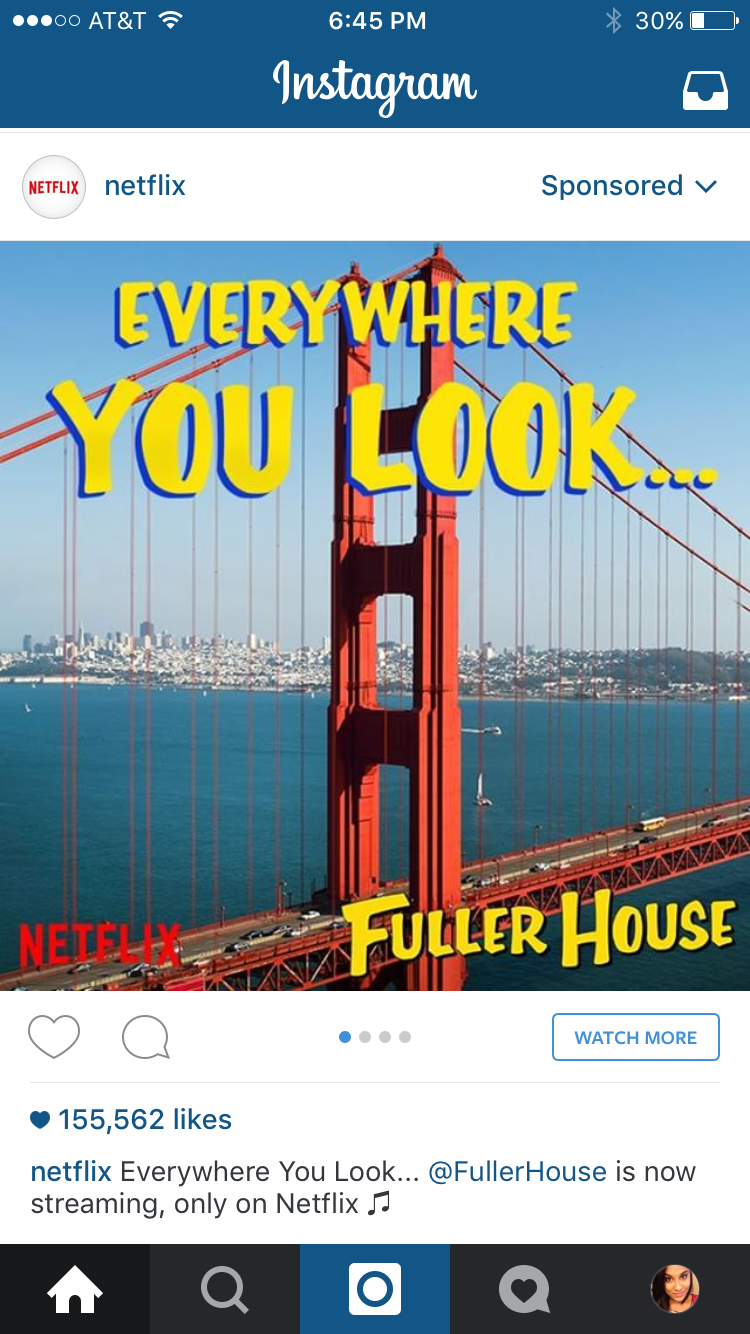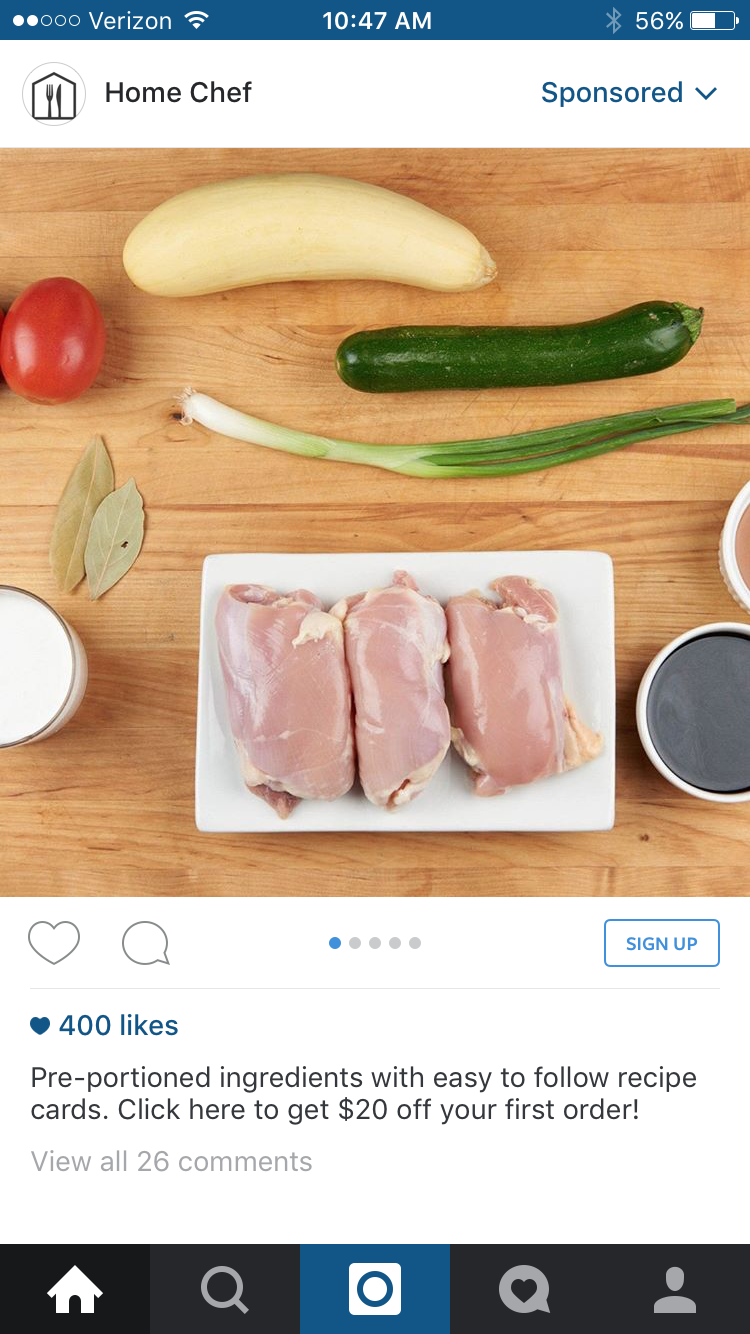 Examples of Instagram Sponsored Content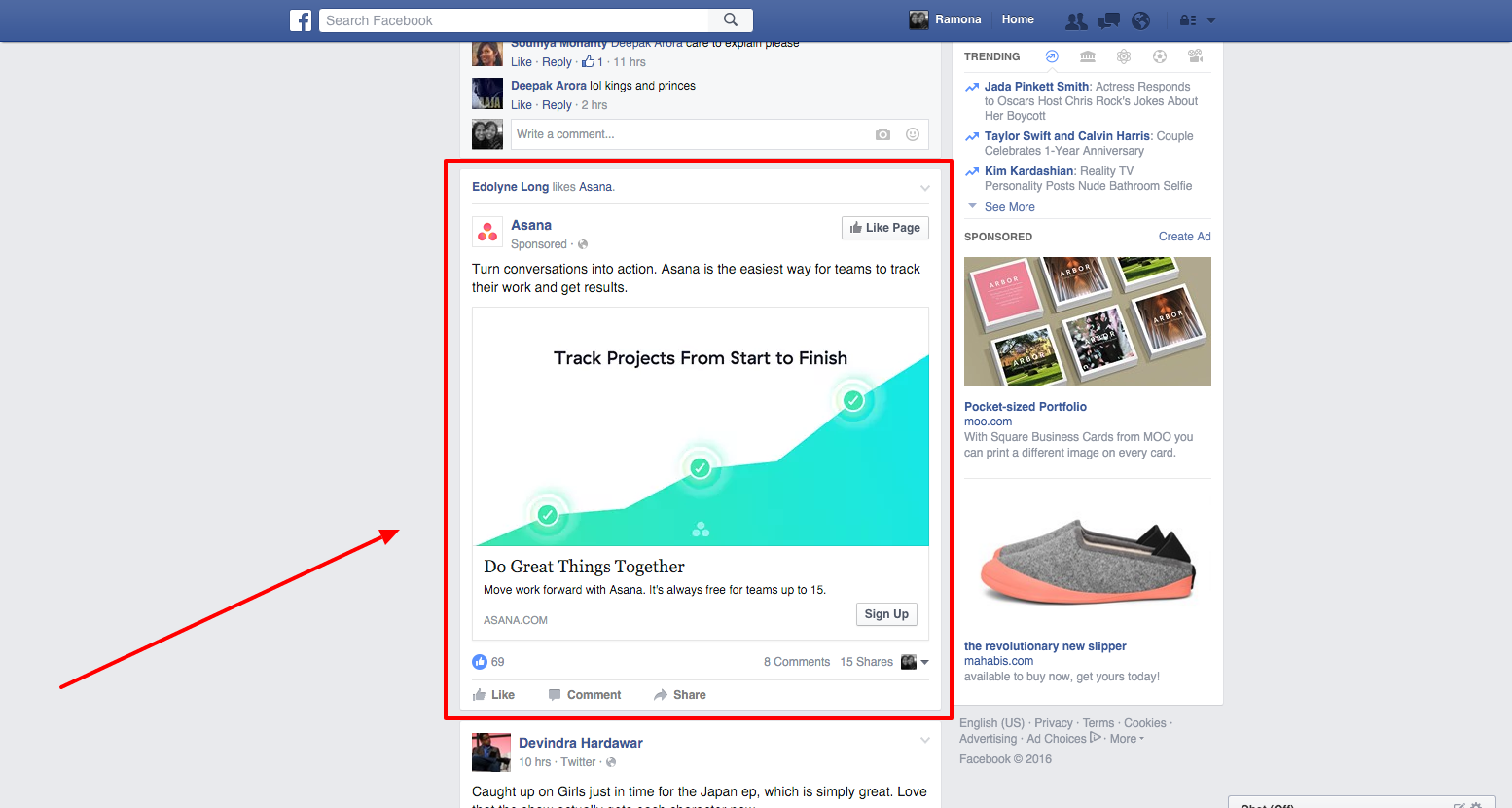 Example of Facebook Sponsored Content
While this will vary depending on the network, you want to fully optimize the format of your content to ensure the best results.
Here are the three main areas that you will have to tackle on most platforms:
Content length -- Since your sponsored content is likely to take people away from what they were doing initially, you want to keep your message as concise as possible, but don't cut it so short that you aren't providing any real value. When it is an option, link to more in-depth articles on your blog to provide additional value and to keep readers on your website longer.
Type of post -- Need ideas for what type of post to create? Here are 30. "Listicles" are great options for platforms like BuzzFeed or Facebook, but the posts that convert most highly are those that solve a problem immediately.
Imagery -- The image and headline in your sponsored content will be the biggest determining factors of how many clicks it gets (especially on Instagram, Pinterest, and Facebook), so be sure to choose an eye-catching, high-quality image. It's always best to go with an original photo or graphic, but if you must use a stock photo here are 10 free websites that don't suck.
Overall, make sure that you know the platform you're sponsoring on, inside and out. You want your content to make the medium's unique features work in your favor, not against it.
Also, don't be afraid to think outside the box and sponsor video content, webinars, podcasts, or any other format that you and your persona enjoy. Breaking out of the typical written mold just may give you the edge on your competition that you need.
4. Don't Ask For Too Much Too Soon
Unlike typical PPC ads that sends people straight to a landing page, you want to take a more subtle approach with sponsored content.
The content should be primarily focused on providing value to the reader and building awareness, not necessarily making the sale.
Remember, one of the reasons that sponsored content works so well is because people don't want to feel like they're being sold to. They don't want to be sucked into a sales pitch or cheesy ad. They want to feel like they've gotten something in return for their actions.
With that in mind, instead of outright promoting yourself in sponsored content, plant seeds. Briefly mention how your product has helped a business out or share how your business accomplished a respectable goal by showing the reader how to do it.
There's a time and a place for the hard sell, but this isn't it.
By giving more upfront, you allow your persona to become more comfortable with your brand, return to it in the future, and slowly be more receptive to promotion. Think of the big picture and in the long run, you'll be more likely to see an immeasureable ROI from your sponsored content.
Free Assessment:
How does your inbound marketing measure up?
Take this free, 5-minute assessment and learn what you can start doing today to boost traffic, leads, and sales.
Get Started
Free Assessment:
How does your inbound marketing measure up?
Take this free, 5-minute assessment and learn what you can start doing today to boost traffic, leads, and sales.
Published on March 7, 2016