Subscribe
Join 40,000+ sales and marketing pros who receive our weekly newsletter.
Get the most relevant, actionable digital sales and marketing insights you need to make smarter decisions faster... all in under five minutes.
Thanks, stay tuned for our upcoming edition.
6 Ways to Make Good Use Out of Your Buyer Personas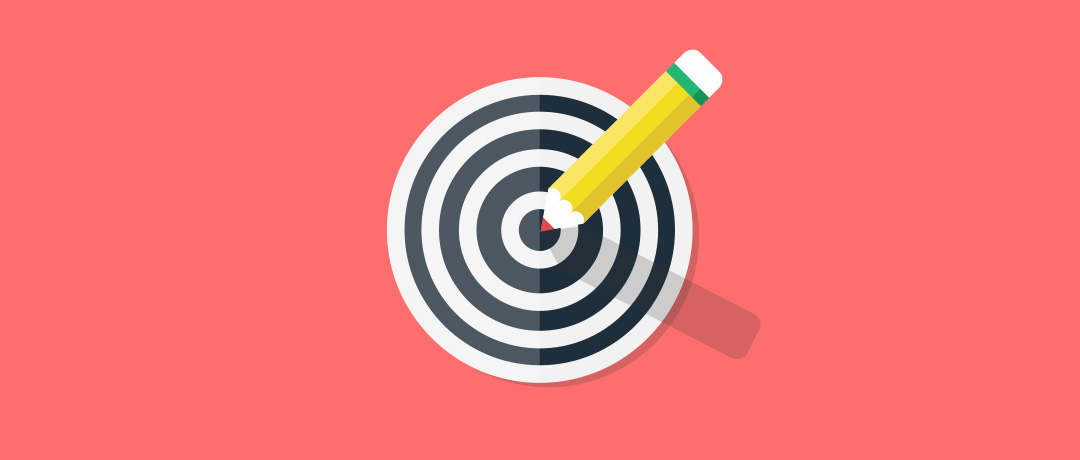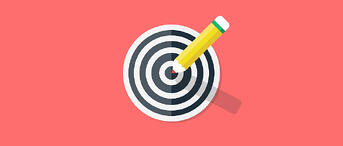 Where do your buyer personas live?
I'm not referring to their physical location, but rather where they exist in your office.
Are they printed and pinned up on a cork board? Fastened under a magnet on the refrigerator? Living out their days in a Google Doc somewhere in your email?
What many businesses are struggling to grasp is that capitalizing on your buyer personas means doing more than just bringing them into being.
They spend a whole bunch of time carrying out interviews and organizing the information into accurate representations of their ideal buyer and then they collect dust.
But why?With so many ways to leverage your personas for improved resonance, it's a shame that businesses are overlooking the visible value.
In an effort to help your business make the most out of your buyer personas, we've detailed 6 instances in which they can be used to improve your marketing.
Create more relevant campaigns
Perhaps one of the greatest advantages of creating detailed buyer personas is using them to guide more targeted marketing campaigns. With their interests, likes, dislikes, wants, needs, goals, and ambitions available for reference, it's much easier to structure campaigns that resonate.
In an effort to streamline our personas, our marketing director and I sat in on several sales calls to get an idea of what prospects were asking. We were able to discover that our persona, Maggie the Marketer, often struggles to find common ground with her more traditional boss when it comes to marketing methods.
With this information in tow, we created "The Digital Marketer Vs. The Traditional CEO: How to Coexist and Grow Your Business" to help alleviate the struggle Maggie the Marketer was facing.
This offer performed really well because it was created as a direct reflection of an actual problem that our ideal customers are facing.
Retarget your distribution
Does your content distribution strategy align with your buyer persona's preferred channels for content consumption?
Pre-buyer persona creation, it's likely that you were doing what you could to sprinkle your content across a variety of platforms. Distributing your latest blog post on Twitter, Google+, Facebook, and LinkedIn with the hope that it would be well-received.
However, with buyer personas in place, it's time that your retarget your content distribution efforts accordingly.
Rather than take the time to post something to 5 different channels, only to receive engagement from two, marketers should be focused on positioning their content more effectively on those two channels.
Adjust your language
Knowing your buyer persona really well means knowing what type of language they respond to.
While this may seem like a trivial consideration, adjusting the language you use has the ability to separate your message from the rest.
With just 140 characters to get your point across on a platform like Twitter, the bit of language you employ is going to either convince a prospect to click or keep scrolling. While you may think that a string of 10-dollar words will get you noticed, prospects are looking for clear value and a sense of believability, not a verbose song and dance.
Based on your buyer persona research, work towards putting forth language that aims to reinforce your message, not complicate it. You don't want to risk alienating your prospects by using industry jargon that they're not familiar with.
Segment your email list
According to a study by HubSpot, targeting emails by buyer persona revealed a 16% increase in email click-through rates.
In an effort to move more leads through the funnel, it's important that you're thinking critically about where your emails are going.
List segmentation allows you to divide your contact database into more specific groups to which you can send more relevant messages. After all, it's all about sending the right message to the right person at the right time...right?
When the content you send over is aligned with the recipient's interests, it's easy for them to see the immediate value of your business' product or service. When they recognize the value, they're more likely to engage, take the next steps, and pass the content along.
Rework your existing content
An audit of your existing content serves as a smart way to leverage what assets you already have in place by making a few small tweaks.
Do you already have some content that speaks to the specific pain points you identified during the buyer persona interview process?
Sometimes something as small as a reworked introduction can help you to better reach the right audience. For example, if you can find a way to lead with a story that will create a sense of empathy for the specific persona you're trying to reach, it will be easier to capture and hold their attention.
Perhaps you have an ebook that provides a fix for one of your persona's problems, but that specific persona doesn't have time to read ebooks. The solution? Reformat the content so that it lends itself better to that persona's preferred format (i.e: SlideShare or checklist.)
Work in personalization
Your personas have different wants, needs, and expectations, so why are you providing all of them with the same website experience?
The key to differentiating your business from the rest is to use the information you've collected about your buyer personas to provide them with a more relevant experience.
According to HubSpot, personalized calls-to-action perform 42% better than generic ones.
With a software like HubSpot, users have the ability to personalize their website experience through the implementation of dynamic content.
Unlike static content, dynamic content has the ability to adjust based on the viewer. This means that you can create one variation of your homepage to be seen by new visitors, another view for "Maggie the Marketer", and an entirely different perspective for "Charlie the CEO."
Essentially, the ability to employ more tailored design, content, and calls-to-action promotes a stronger conversion rate.
Free Assessment:
How does your sales & marketing measure up?
Take this free, 5-minute assessment and learn what you can start doing today to boost traffic, leads, and sales.