#INBOUND18: HubSpot's Newest Product Releases & Updates To Keep An Eye Out For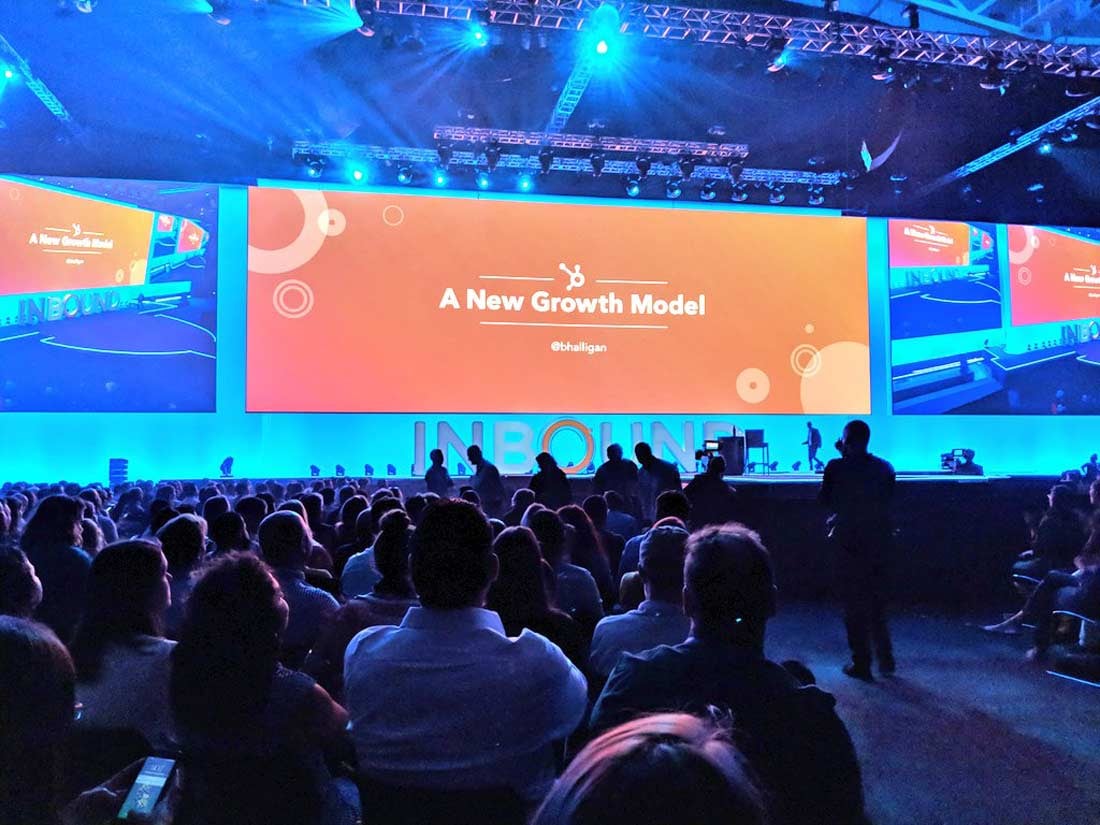 This afternoon, as always, HubSpot unveiled several product updates during the first day of INBOUND, the company's annual conference in Boston.
Big and small, exciting and even more exciting, below is what we can expect to see in the next month or so.
But wait, why should you care?
To put it simply: It's an exciting time to be a HubSpot customer.
With all of the native functionality coming directly into your portal, our favorite all-in-one software, just became became even more so.
And, for those just looking to get started with HubSpot, there are plenty of ways to mix and match products to give you a leg up on your competition.
You can watch the recap and read all the updates here.
Here's the most important highlights from today's product updates:
1. HubSpot Video
Yes, that's right! Video is coming right in your portal (at every level).
Video needs to become an essential element of your overall marketing, sales, and service strategy -- and, with this update, HubSpot has made it easier than ever to get started.
You'll be able to host videos, have in-video calls-to-action and forms, and get video metrics right from emails.
This new addition is powered by Vidyard, strengthening a long time relationship and integration with HubSpot.
2. Enterprise Gets Attention
For a long time, some enterprise customers have felt like they are "outgrowing" HubSpot, and the product team took this concern to heart.
To combat this, Enterprise customers will now have advanced reporting, and Sales Hub Enterprise will have playbooks, calling transcription, eSignature, and quota management tools.
Additionally, Enterprise will have advanced team management; a native Slack integration, machine learning to power features like predictive lead scoring, and HubSpot's recently-released Conversations tool.
These are some of the highlights, but they've put a ton of attention on adding a lot of functionality for those looking at the enterprise level.
3. Service Hub Starter
For everyone that was interested in HubSpot's Service Hub but weren't sure they were ready for the full investment, there's now Service Hub Starter.
The new product will have Tickets, the ability to create a help desk, and useful tools to increase productivity, and connect with customers.
4. Stand-Alone CMS
Gone are the days of having to be a HubSpot marketing customer in order to build your website on their CMS (for an additional cost).
Now, anyone can pay for, use, and host their website on the CMS, pitting HubSpot against web giants like WordPress and Squarespace.
Carina wrote an article about the stand-alone HubSpot CMS, which you can read here.
5. Pricing Updates
With all of the product releases and new levels coming to the Service and Sales Hubs, you'll be able to choose that which works best for you and your team - along with a discount for packaging all of the products together.
This makes the pricing a lot more flexible and for many users (and aspiring users) more affordable!
6. Sunsetting Marketing Hub Basic
With the simplified and multi-product discount mentioned above, HubSpot has also decided to sunset Marketing Hub Basic (the lowest paid tier).
"We've learned that when companies are getting started building their marketing toolset, friction is the enemy.
Not only do growing businesses want technology that makes things easier, they want the experience of buying that technology to be easy too."
With the new product offers and free tools, HubSpot believes that they are better equipped to fulfill this need than they were with the Basic plan.
While, like the sunsetting of keywords, this may come as a shock to users, it is, once again, in an effort to give users the best solution to their pain points.
Key Takeaway
However you use HubSpot, the September 2018 product updates will bring you more value and more opportunities to improve your marketing.
All of the tool and product updates are ready to see now - so get in there and start seeing what you can do with the new tools!
Note: If you're at #INBOUND18, make sure to stop by IMPACT's booth in Club INBOUND to let us know what you think about the changes and get your free in-person Website or HubSpot portal Throwdown!
Free Assessment:
How does your sales & marketing measure up?
Take this free, 5-minute assessment and learn what you can start doing today to boost traffic, leads, and sales.