How can we determine if IMPACT is not the right agency for our company?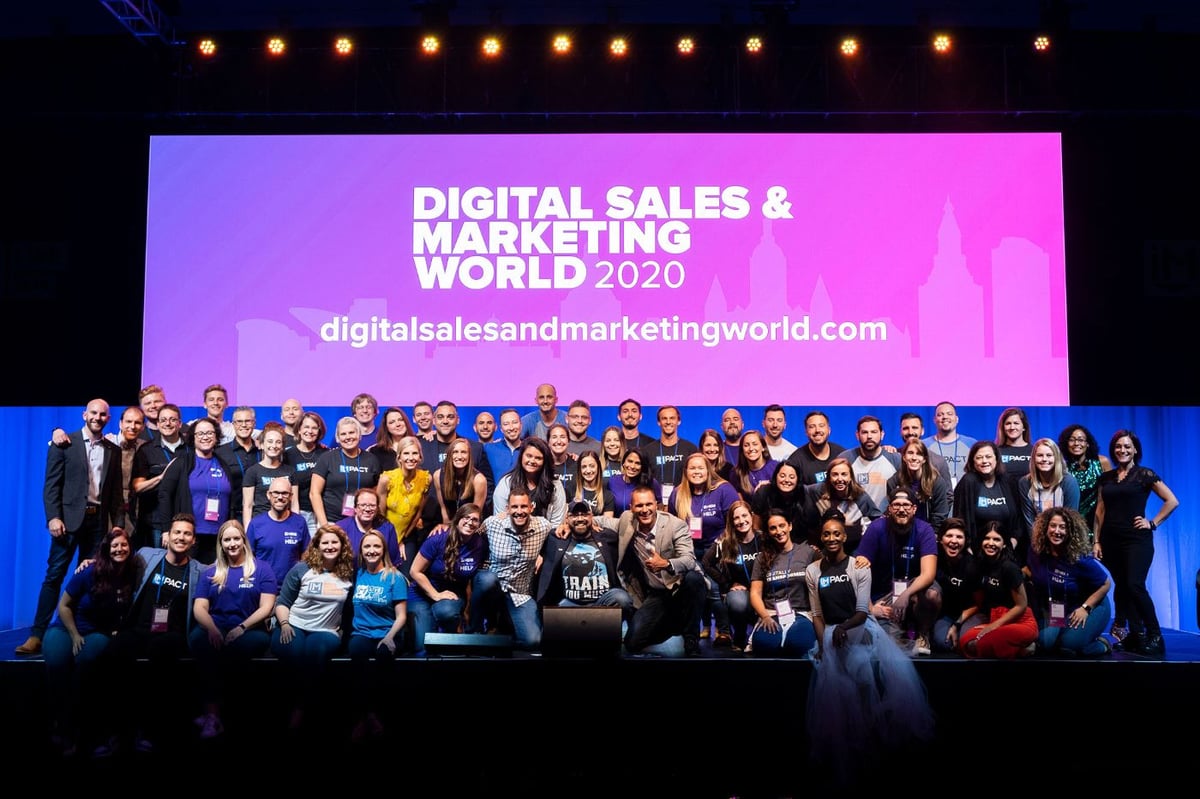 Is IMPACT not the right fit for your company?
Now, let's dive deeper into the details
At IMPACT, we believe that the way customers buy has changed, and we focus on helping businesses adapt. Throughout their journey with us, our clients learn how to transform their digital sales and marketing to become a trusted educational resource for buyers.
Using the They Ask, You Answer methodology, businesses take control of their own success and grow their traffic, leads, and sales — all without forming a long-term dependency on us as an agency partner.
🔎 Related: What is They Ask, You Answer?
We have worked with hundreds of businesses in dozens of industries in the U.S. and beyond. While our experience and our application has been broad, there are some businesses who are not a good fit for IMPACT's services.
An empowered business leader who desires to grow their business and be the best in their industry at what they do
A perpetual, active learner in group settings, attending executive groups and conferences
Highly engaged with their company
Willing to build and train their team
Ready to trust the process and commit to the work of shepherding their business through sustained growth
That core customer is a leader at a business that:
Is a disciplined and stable company with a culture that focuses on growth, professional development, and open-mindedness
Approaches growth and learning in a structured way — perhaps running EOS or Scaling Up
Is financially viable and in a position to grow (we typically look for a least $3 million in annual revenue, but we have worked with smaller clients too)
Is values-based and vision-driven
We believe that when the right leadership is setting course for the right company, amazing growth is possible. Indeed, we've seen it time and time again.
But in order for IMPACT to teach our clients how to achieve the growth they are after, we need to be philosophically aligned.
If you or your business don't believe the following, it is likely that IMPACT will be a bad fit to help direct your digital sales and marketing.
What IMPACT believes
We believe buying has changed
Today, up to 80% of a purchase decision is made before a prospect ever talks with your sales team. Consumers are hungry for information, and they find it online, on demand. They are using the internet to compare prices, look at products side by side, read reviews, and come to their own conclusions.
🔎 Related: The Big 5 business blog topics that drive traffic, leads, and sales
IMPACT believes that you must further empower customers to become educated about your products and services.
We believe sales and marketing need to work together
If customers are learning about products and services online, much of what used to be part of the sales process now falls under marketing.
As such, sales and marketing need to work together to produce content that directly answers customer questions.
When you commit to answering the questions of your customers on your website, you'll be giving the customers the information they need to make a purchasing decision.
We believe each business should strive to be the most trusted voice in its industry
If customers are coming to your site to find the answers to their questions, they will get to know your business, your philosophy, and your people. When this happens, you will begin to develop trust with your site visitors, making them more likely to buy from you when they decide to make a purchase.
🔎 Related: Why trust is the true currency for every business
We believe businesses need to insource their marketing
Your online content is the very soul of your business. When you outsource its production, you will have a hard time getting it right.
The fact is, no one knows your business and your industry like you do.
Having someone on your team who can produce content can help turn your subject matter experts into industry thought leaders, and can turn your customers' questions into content that helps shorten the sales cycle.
We believe businesses need to staff the right internal resources
Your business needs to build a marketing team that includes a content producer and a videographer. This way, you can make frequent, insourced written and video content a part of your company culture. An internal team will allow you to produce the best strategic content at the proper cadence.
🔎 Related: The benefits of insourced vs outsourced content creation
We believe businesses need to invest in the right technology
Data is crucial to making the best business decisions. With sales and marketing automation tools (like HubSpot) at your disposal, you can truly measure ROI, track traffic, and automate marketing and outreach efforts. Moreover, you can concentrate your resources to get the best results by evaluating the data at your fingertips.
In short, the right technology can (and will) empower you to make smarter decisions for your company's growth strategy much, much faster.
Do you believe it's time for a change?
Have you seen the tried and true sales and marketing tactics you've used for decades slowly stop working?
Maybe you've hired an inbound agency to produce your content and it never drove the traffic you were hoping for. Or, perhaps you've been seeing your salespeople spend their time answering the same questions over and over for bad-fit prospects. If that sounds like you, maybe what you've read here really makes a lot of sense.
🔎 Related: How do we know if it's time to break up with our current agency?
If you find that our philosophy resonates with you, it's possible you would be a perfect fit for IMPACT, and a perfect candidate to implement They Ask, You Answer — our guiding philosophy.
If you believe what we believe, and you're ready to embark on an exciting journey together, give us a call.
Let's do this. Together.
Free Assessment:
How does your sales & marketing measure up?
Take this free, 5-minute assessment and learn what you can start doing today to boost traffic, leads, and sales.