Subscribe
Join 40,000+ sales and marketing pros who receive our weekly newsletter.
Get the most relevant, actionable digital sales and marketing insights you need to make smarter decisions faster... all in under five minutes.
Thanks, stay tuned for our upcoming edition.
Instagram testing new 'following list categories' feature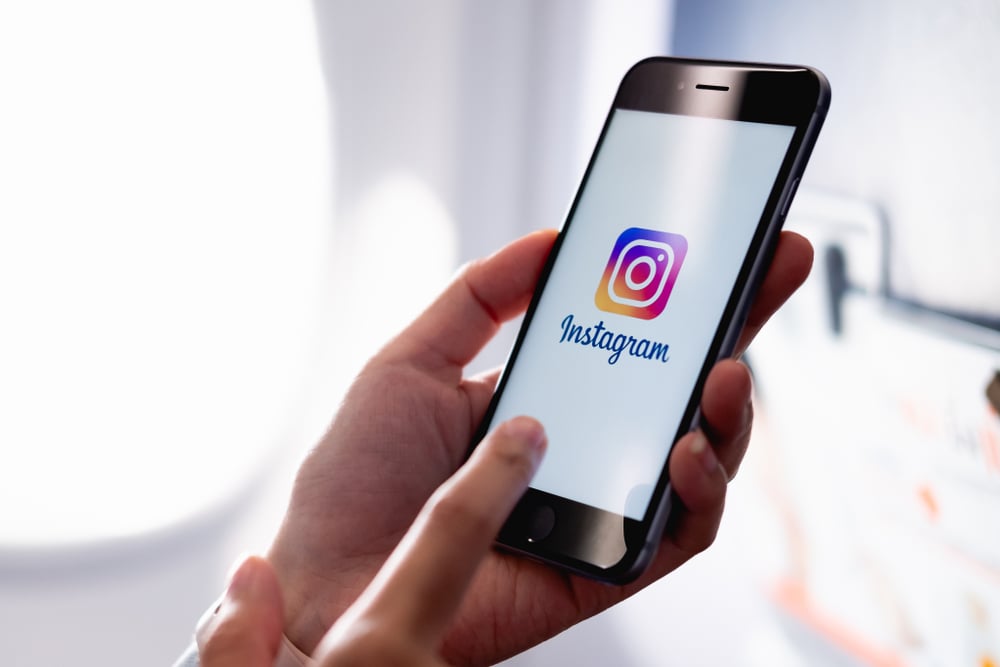 Instagram has been spotted testing a new feature that could keep followed accounts organized.
In general, the platform is continually tweaking details to crate the best user experience possible, which is why it seems that new features are always being tested in small batches and then rolled out to larger audiences.
Recent examples of this are Instagram's countdown sticker and creator accounts. Its new list categories feature aims to help Instagram understand which accounts users are and are not engaging with.
What is the 'following list categories' feature?
Information is limited, but here is what we do know: Social Media Today reported that reverse engineering expert Jane Manchun Wong had publicized the testing of this new feature.
Wong found that Instagram has been testing a new process that would categorize a user's "following" list into both topic categories and listings based on the user's engagement with each account. This sorting, in turn, would help users better manage what content appears in their main feed.
The metrics used to measure engagement are commenting, liking, and watching stories.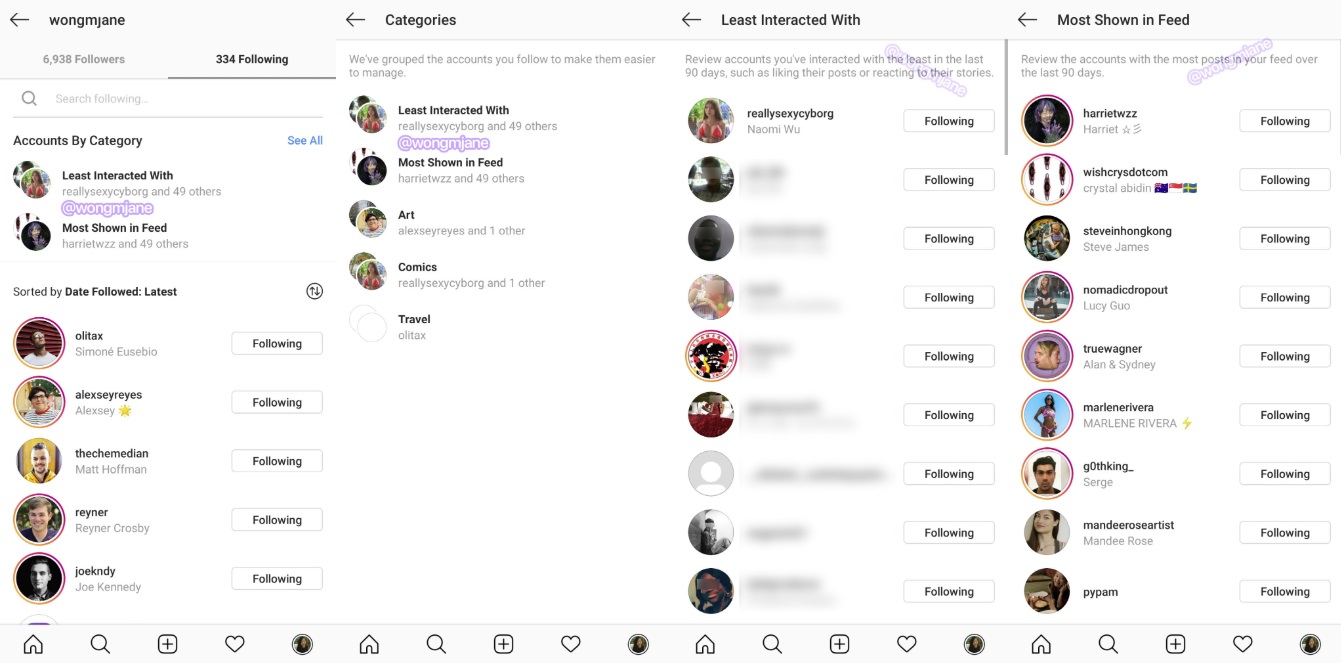 How does the feature work?
With scant details currently available, we can only draw conclusions from the small-batch testing that has been observed thus far. For instance, the screengrab supplied above tells us a few key features.
It seems a user's "following" list will be divided into category topics including travel, art, or comics (as of now, it appears users cannot create their own category).
In addition to categories, the accounts users follow will also be segmented into two lists: least interacted with and most shown in feed.
The 'unfollow' trend
If you are on Facebook, you may have noticed recently that the platform has started to suggest accounts to unfollow. These suggested unfollows appear to be for accounts that you are not engaging with in the form of reactions and comments.
It seems that Instagram may be following in its parent company's footsteps.
For the user, we can assume Instagram is trying to help users unfollow accounts that they are not engaging with.
On the flip side, this could also impact how businesses reach out to users. It is likely that Instagram would use the data it gathers on whom people are engaging with and not engaging with to update its algorithm. Perhaps businesses would need to garner frequent feedback from followers to stay on their follow list.
When will the feature be released?
As of right now this feature is still in testing and has not been rolled out to the public, and there is not an official release date.
Fair warning: features in testing are not always released to the public. It could pan out that Instagram chooses to just implement pieces of this feature, but it's likely that some aspects of it will be made available. We will just have to wait and see.
What this means for businesses
This feature, when rolled out, could affect the way the overall algorithm for Instagram works. It could provide insights to marketers on who is engaging with their brands and who is not, allowing marketers to understand their audience on a deeper level and adjust their strategy if necessary.
Overall, this is a feature that is worth keeping an eye on. As always, we will be keeping you updated on any further developments.
Free Assessment:
How does your sales & marketing measure up?
Take this free, 5-minute assessment and learn what you can start doing today to boost traffic, leads, and sales.