Free LinkedIn marketing and advertising learning center now live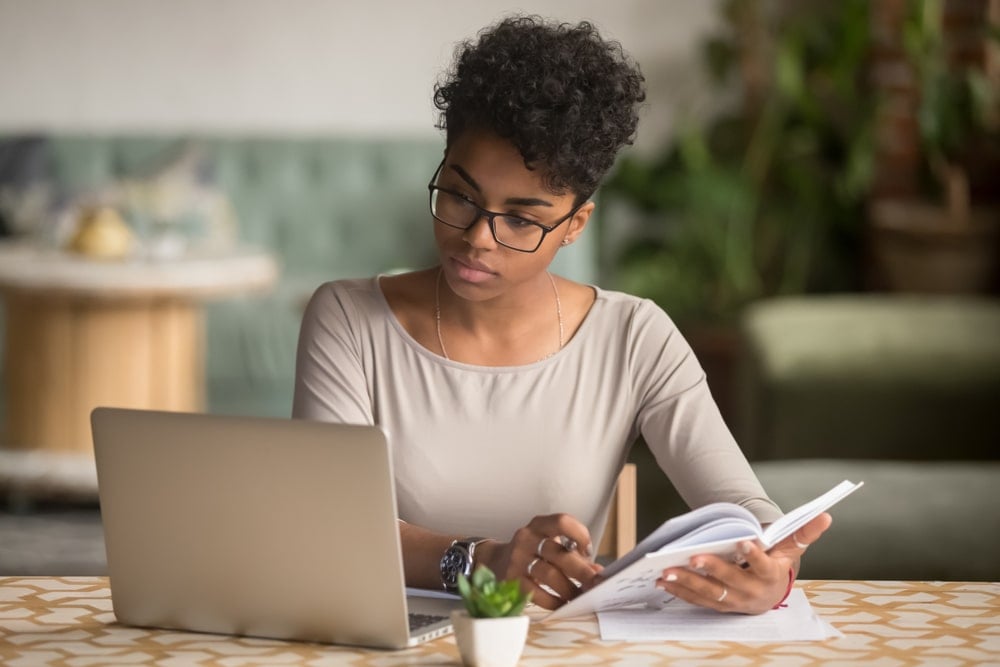 LinkedIn Marketing Solutions – the suite of paid advertising and business growth tools provided by the social network – can be extremely powerful for brands looking to grow their reach (and their bottom line).
Still, mastery of the platform can still feel out of reach to some, and often we hear from clients:
Where do I even begin with LinkedIn ads?
How should I set up my campaigns?
How do I find the right audience and set my budget?
Even if you are a Google Ads or Facebook ads expert, you might still be new to using the LinkedIn Marketing Solutions platform.
For those reasons, LinkedIn launched a free learning center called LinkedIn Marketing Labs to help users better understand how to use the LinkedIn Marketing Solutions platform. The first six on-demand courses are geared towards using their advertising platform and creating a full-funnel LinkedIn marketing strategy.
Let's dive into what LinkedIn Marketing Labs is, why it is beneficial, and some information on the available courses.
What is LinkedIn Marketing Lab?
LinkedIn Marketing Labs is the free learning center that was created by LinkedIn team members to provide marketers and advertisers with resources that will help them get the most out of their LinkedIn advertisements.
This learning center is helpful for both learning the basics if you are new to LinkedIn Marketing Solutions or strengthening your current strategy.
How do I access LinkedIn Marketing Labs?
By this point, you may be wondering, "Where can I access LinkedIn Marketing Labs?" On the top right-hand side of your LinkedIn navigation, you should see the Work button with a dropdown arrow.
Select Marketing Solutions towards the bottom of the LinkedIn Business Services page. You'll then select Learning Center within the very top header of the page to get to the LinkedIn Marketing Labs homepage.
What you need to know about the courses
Once on the main page, you'll be asked to choose a learning path so the tool knows which courses are the best for your needs.
I've selected the "I do both" option to see all of the results. These are the first three courses that appear and if you'd like to see more you can select the "See all learning paths" button.
There are currently three basic level courses and three intermediate level courses to get started with.
The basic courses below are focused on running ad campaigns on LinkedIn.
While the basic courses focus on advertising, the intermediate courses below focus on leveraging LinkedIn to build a stronger marketing strategy.
All of the courses are about 45 minutes long and outlined in an easy to understand way. They all have an optional pre-course self-assessment to test your knowledge, multiple lessons with both text and video, quizzes at the end of each lesson, and a course review at the end.
Why you should use this free resource
Most importantly, it's a free way to learn how to generate better results on your advertising or marketing efforts. (Heavy emphasis on generating better results on your advertising and marketing efforts! I mean who can argue with that?)
As a matter of fact, LinkedIn says, "Lead generation forms on LinkedIn drive 5X more conversions than landing pages and you're 6X more likely to convert audiences when they see both brand and acquisition messages on LinkedIn."
🎓 Free IMPACT+ course: How to get started with LinkedIn B2B advertising
LinkedIn Marketing Labs is the best tool for sharpening your LinkedIn campaigns and strategies because it was created by experts who know the science behind the tools and know all of the latest trends.
Free Assessment:
How does your sales & marketing measure up?
Take this free, 5-minute assessment and learn what you can start doing today to boost traffic, leads, and sales.