New LinkedIn Virtual Events features now available for brands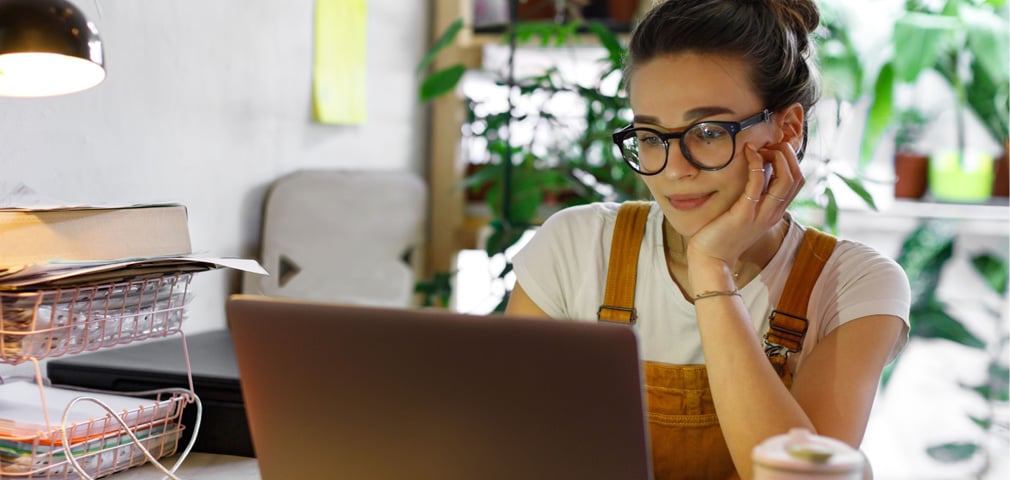 As the world continues to go from in-person conferences to virtual events, LinkedIn realized that it was time to equip their users with tools to help bring their professional community together online. (And recent data shows that even if we do "return to normal," consumers will still be interested in attending virtual events.)
In May of this year, LinkedIn introduced Virtual Events, which uses both LinkedIn Live and LinkedIn Events. Since the introduction of Virtual Events, LinkedIn has hosted more than 200,000 events with millions of attendees.

But LinkedIn Virtual Events has gotten a facelift!
LinkedIn has now made it so it is easier to find virtual events. On top of that, you can now capture leads from your own virtual events. Before we dig in to the new features that LinkedIn has made to Virtual Events. For those who don't know, let's talk about LinkedIn Virtual Events.
🔎 Related: How to source and manage virtual event speakers
What's now included with Virtual Events
LinkedIn Virtual Events, is both LinkedIn Live and LinkedIn Events together. Just like it sounds, LinkedIn Live allows individuals and organizations to broadcast live video content to their network in real time. Once your live-stream has started you can engage with audiences in real-time.
LinkedIn Events allows individuals and organizations to create an event to share with their network and wider audience. Individuals and organizations can use LinkedIn Events for both in-person and virtual events.
🔎 Related: What a best-in-class virtual events team looks like
With Virtual Events you now have the ability to do the following:
Host your event safely, and in a trusted environment.
Attract the right audiences to attend your event.
Drive buzz around your event.
Get more out of your event before, during and after.
What kind of content should I host on my virtual event?
With LinkedIn, you want to watch the type of event you host, you want to make sure that it works with the type of audience that is on the platform.
LinkedIn suggests the following content ideas:
Community and brand-building events
Consider fireside chats, panels, interviews or Q&As, where your goal is to drive quality conversations around the content.
Events for targeted audiences
Rather than going live to your entire Page audience, target specific segments. LinkedIn Events can be a powerful vehicle for account based marketing efforts, verticalized events, and product demos for specific functions.
Talent branding events
Raise targeted awareness of your organization's employee or student experience with career conversations, campus tours, and recruiting events.
Conferences
Ensure that your organization's major thought leadership events get the professional audience they deserve.
Now after months of being used LinkedIn has rolled out new features.
These features are… drumroll....
Make virtual events easier to find
LinkedIn is rolling out new discovery features for virtual events. These features are designed to boost attendance by making them easier to find.
The features are:
Personalized event recommendations in the "My Network" tab and a new weekly events digest email.
Notifications, now when a company posts an event on their page, LinkedIn will automatically notify followers who are most likely to attend. LinkedIn will identify which followers to notify based on various criteria including their interests
New ability to collect leads
One would think that it was crazy that this wasn't a feature when LinkedIn initially rolled out Virtual Events.
Marketers now have the ability to collect leads from event signups. Companies will have full access to the data they collect and with that information marketers will now be able to send out event recaps, and hand the leads to their sales team to follow up with them.
🔎 Related: How long does it really take to plan and execute a virtual event?
It is important note by adding registration to your event, only the people who registered to your event will be able to join and participate.
Last but not least…
Promote Your Event with Sponsored Content
Companies can run Sponsored Content Single Image Ads alongside their organic posts to promote events. LinkedIn says Single Image Ads "can get your event in front of the right professionals and hard-to reach audiences, like executives and decision-markers​."
LinkedIn Virtual Events gives you another platform to look at when you are looking to create a virtual event. It may not have all the features that bigger platforms have but if you are looking to dab your toes into the virtual event waters, it may be worth trying on a smaller level.
Free Assessment:
How does your sales & marketing measure up?
Take this free, 5-minute assessment and learn what you can start doing today to boost traffic, leads, and sales.