Everything You Need to Know About LinkedIn's "Water Cooler" Report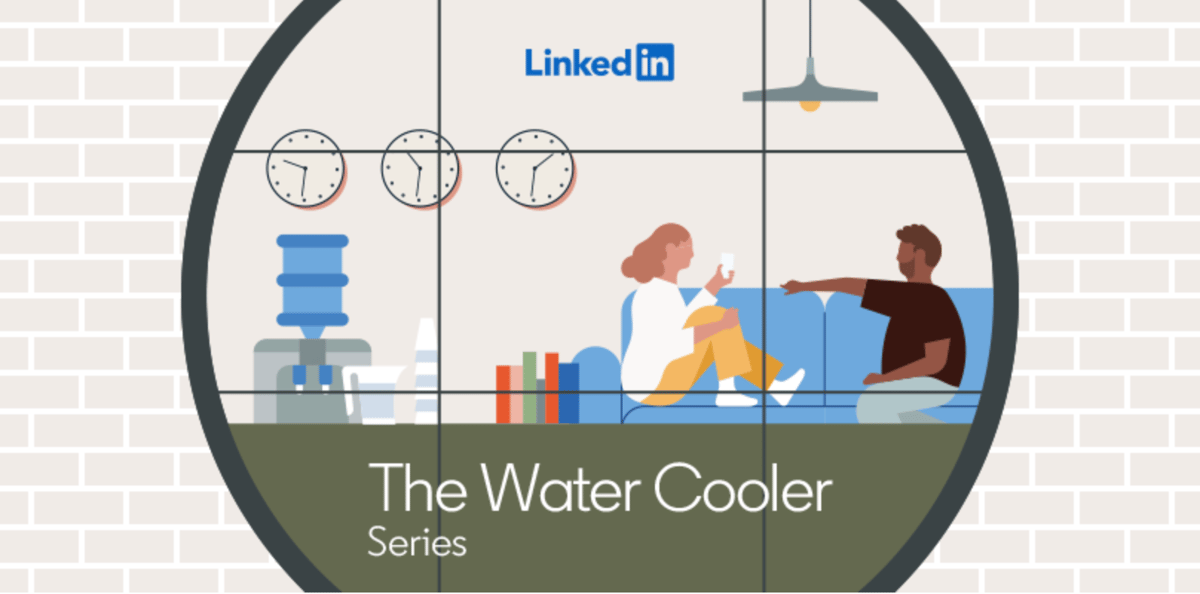 Over the past several years, LinkedIn has seen immense growth, in fact, they report, the number of updates viewed in their feed has jumped 60% year-over-year.
LinkedIn users used to just flock to this platform to get ahead in their careers, but now people have largely started to use this space to share and digest content.
The Water Cooler report is the marketer's new secret weapon to ingesting the most popular content circulating LinkedIn. It is a quick and easy way to spot successful trends and techniques to apply to your own marketing.
The Water Cooler? What Does That Mean?


LinkedIn shared this explanation of their new Water Cooler Report:
"The water cooler, of course, is that spot in the office where you and your co-workers discuss business, fashion, sports, and entertainment. The LinkedIn platform is fast becoming the virtual water cooler of the global business world."
With that in mind, The Water Cooler is a monthly report released by the LinkedIn blog that highlights the top ten engaged with articles shared across the platform.
The articles are listed out and linked so you can look at them on your own time. Then they take it a step further by briefly reviewing some of the articles highlights.
They even have a section "lessons for marketers" to inspire the way you approach your own content and marketing.

Here is the collection of articles for December:

Why Should You Care?
Keeping Your Finger on The Pulse is Easy

Life is busy, so why waste time sifting through content? This report does the digging for you so you can stay current without the hassle.
Before The Water Cooler, marketers were left to discern what content and topics were trending on LinkedIn was on their own.
The process of looking for a worthy read was a time-consuming endeavor. When you are busy at work trying to get in a quick read, this is a huge issue.
However, with The Water Cooler, you no longer have to skim articles or struggle to find new valuable resources. LinkedIn does all the heavy lifting for you. All you have to do is check your inbox once a month.
Never Skip a Beat
In the past, people could easily miss truly fantastic articles because of the sheer quantity circulating across the platform.
This new report is a huge win for marketers because it brings all the content gold to the surface for you
All of the most noteworthy articles are compiled so you spend more time reading what's likely to be high-quality content, then wasting time on pieces that aren't. This also helps you see what topics are hot on LinkedIn, so if you're trying to gain traction on the platform, you have some guidance.

Marketing Advice

As I mentioned before LinkedIn has also included a notes section for marketers in this new report.
Here, they place takeaways from the top ten articles to inform marketers on how they can better approach their own content.
Here's a sample from this months:
Lessons for Marketers: As marketers, it's always tempting for us to focus our messages on the products and services we offer. But we should always be thinking about our potential customers and what their needs and wants are. With the articles they engage with on LinkedIn, business professionals show us that they want to better themselves and work in positive environments. If we present what we're marketing in that frame, we have a much better chance of attracting our target audience's attention.
Sign Me Up!

If you are interested in receiving this monthly report from the LinkedIn blog (which I highly recommend), signing up is really easy.

Go to the blogs page.

Click the subscribe to blog button

Select the cadence for your blog updates

Boom you will be sent the monthly Water Cooler Report.
Staying in the know on trending articles has never been easier. The Water Cooler is an added perk of the LinkedIn blog that we will be watching and utilizing. We can't wait to see how you like this new report!
Free Assessment:
How does your inbound marketing measure up?
Take this free, 5-minute assessment and learn what you can start doing today to boost traffic, leads, and sales.
Get Started
Free Assessment:
How does your inbound marketing measure up?
Take this free, 5-minute assessment and learn what you can start doing today to boost traffic, leads, and sales.
Published on February 1, 2019