Key LinkedIn statistics to know from 2019 [Infographic]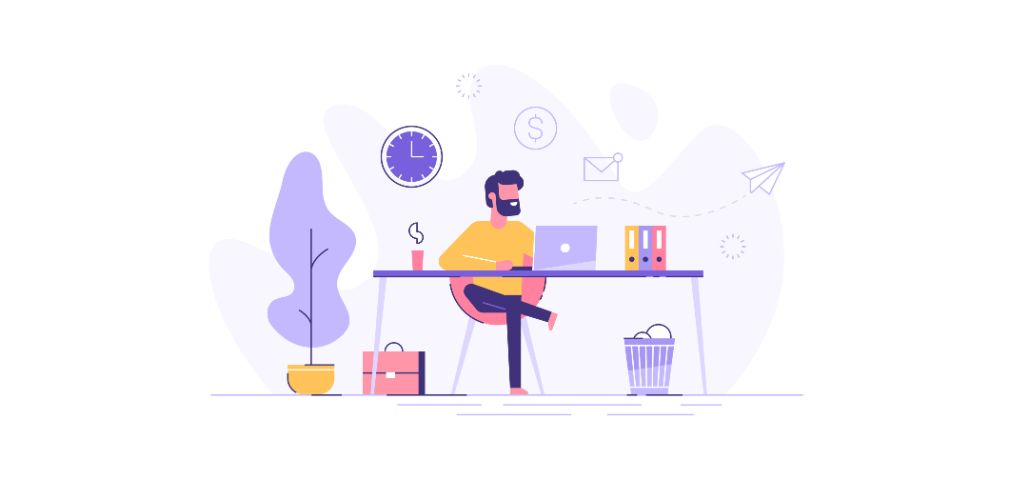 Whether you're looking for a job, building your personal brand, or sifting through niche industry articles, chances are you've used LinkedIn before. Maybe you even enjoyed it.
LinkedIn tends to be the wallflower of social media platforms. It's not hip and colorful. The founders aren't in the news every few weeks. It's not where the kids are going for fun.
But it is great for business, particularly B2B, when coupled with the right strategy.

Why use LinkedIn for your B2B business?
LinkedIn is a network for professionals to seek, provide, and collaborate on industry-focused objectives.
This makes the platform a phenomenal place for B2B businesses to generate leads.
In fact, according to the infographic below by SocialPilot, B2B marketers report 80% of their social marketing leads coming from LinkedIn.
But how can you do it?


2 tips for generating leads on LinkedIn
1. Setup & maintain your Company Page.
LinkedIn offers information and updates in a feed, similar to Facebook or Instagram. The difference here, however, is that users aren't coming to LinkedIn to share photos of the grandkids or well-edited scenes of fall leaves and Pumpkin Spice Lattes.
People turn to LinkedIn for networking, personal brand building, and industry groups - all of which rely on content being generated and consumed by fellow users.
Research for the infographic revealed that 7 out of 10 professionals lean on LinkedIn for trustworthy professional content.
Using LinkedIn Company Pages, allows your business to have a profile from which you and your team can post the professional content that your customers and colleagues are looking to find when they log in.
According to insights provided to Hootsuite from LinkedIn, completed Company Pages generally receive twice as many visitors than those with incomplete pages.
Getting your Company Page completed is really a matter of filling in the blanks (with contact information, your history, a profile picture, etc) and shouldn't take too long.
Once your Company Page is complete, it's time to work LinkedIn posts into your social media calendar.
The recommended cadence for posting varies by industry but Hootsuite also found that organizations that post at least monthly generally gain followers six times faster than those that don't.
Just remember to follow the golden rule - only post when you actually have something constructive to say. Never post just for the sake of posting.


2. Invest in LinkedIn Advertising
LinkedIn ads can be a potent revenue channel for B2B businesses, in large part due to the detailed targeting that can be accomplished on the platform.
Because so many people use LinkedIn as a sort of public resume, users end up giving the platform detailed information about their professional experience and skills.
This allows for great targeting opportunities, based on many factors including job level, seniority, company, industry and more.
There are 303 million monthly active users on LinkedIn to target with ads.
LinkedIn ads come in three different types:
Sponsored content: Similar to Facebook's boosted posts, these ads are posts that appear in users' feeds mixed in with the content from other brands and users they have chosen to follow.


Text ads: Just like Google slips ads into the top of your search results page, LinkedIn will serve text ads along the user journey when they are seeking information about specific topics.


Sponsored InMail - This is similar to email marketing but without the painstaking process of growing and maintaining an email list.
Ensuring that your LinkedIn ad strategy employs the proper ad types to meet your goals is very important.
Though it may feel like LinkedIn is secondary to Google Ads in order of importance, 92% of B2B marketers include LinkedIn in their digital marketing mix.
Additionally, SocialPilot has found that LinkedIn ads are 227% more effective for generating leads than other networks. It's worth exploring.


Key LinkedIn statistics to know in 2019
Whether you're ready to use LinkedIn for your business or you're really just using the platform to get the dirt on an applicant that a recruiter sent your way, the following key facts are good to have handy.


Embedded from: SocialPilot
Free Assessment:
How does your inbound marketing measure up?
Take this free, 5-minute assessment and learn what you can start doing today to boost traffic, leads, and sales.
Get Started
Free Assessment:
How does your inbound marketing measure up?
Take this free, 5-minute assessment and learn what you can start doing today to boost traffic, leads, and sales.
Published on October 19, 2019