4 Untapped Resources for Creating New Content Your Business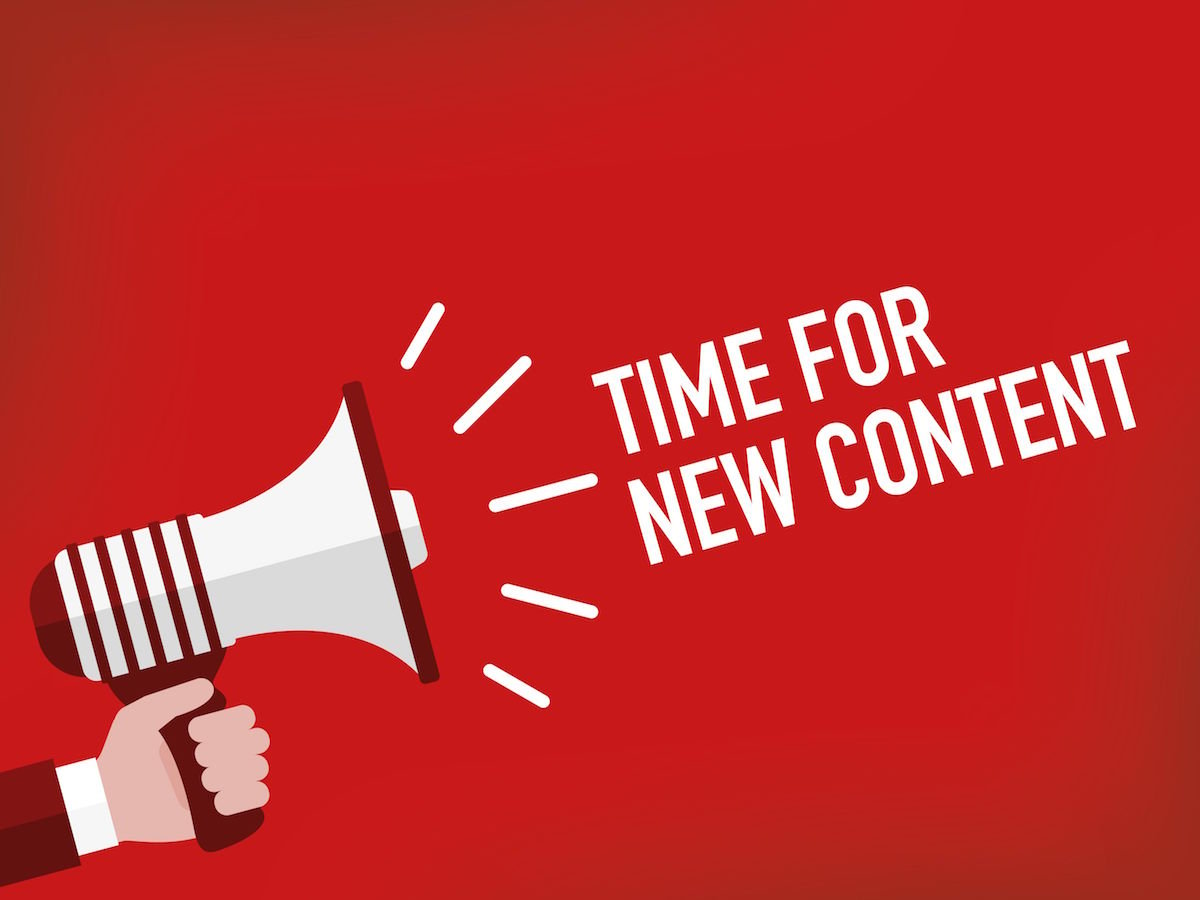 In 1996, Bill Gates told us "Content is King" and Google continues to remind us of this every day.
As a marketer in 2016, you understand by now the importance of creating content -- and lots of it. However, content also is one of the top challenges for most businesses when it comes to their online marketing efforts.
The process of creating good content is not always easy and can be very time-consuming, but there are a number of ways to speed up the process and nurture new ideas.
Here are four creative ideas for generating better content quickly.
1. Become a Reporter on HARO
HARO, also known as "Help a Reporter Out", is an excellent (and highly untapped) resource for your content creation efforts.
This growing community consists of over 100,000 PRs, businesses, and organizations who are subscribed to daily queries from journalists, bloggers, and reporters looking for expert sources.
HARO sends out batches of 40-60 "queries" three times a day to its large subscriber list.
So, on one side there's the "source" benefit of HARO.
By subscribing, reviewing queries, and submitting content to any that are related to your industry gives you the chance to be featured by that company or journalist.
You have the opportunity to gain backlinks and referral traffic if your pitch is chosen and also establish yourself as an industry influencer.
When it comes to content creation, however, there is the "reporter" side of HARO where bloggers and organizations like yourself can submit your very own queries to receive input. This is a gold mine for creating unique, high-quality content that will generate links and shares.
Here's a detailed example of how to use HARO for content creation:
Let's say you're writing an eBook "X Tips for Purchasing Marketing Automation Software for Retailers." You have a basic outline of your offer, an understanding of the target audience, and a deadline for launch. Go to HARO and create a query.
Creating a Query in HARO
First, you'll want to specify exactly the type of "experts" you'd like to submit insights as sources for your content. For example, "Decision makers at small to medium-sized retail companies. Must have experience with the purchasing marketing automation software process".
This is a very important step in getting the right people responding to your query.
You will also want to specify exactly the type of information you are asking for from the sources.
You can pose questions and ask for real-life stories and examples. Don't forget to let the sources know you'd like to give them full credit for their insights by asking under the requirements for a link to their website, LinkedIn profile, and/or a short bio.
Note: If you don't get many pitches the first time around, don't be discouraged.
You have the opportunity to submit additional queries and re-work the summary/title. You can also submit another query if you feel the responses you are getting are off-base or too general.
Once the pitches start coming through, sort them out, and accept what you plan to use to build out your eBook.
Building Relationships Through HARO
Another benefit of using HARO is the relationships you can build. The pitches you receive from the HARO community may be from some influencers, other companies, and even some competitors.
You have the opportunity to build co-marketing relationships, gain insights from potential prospects, and interact with influencers in your space.
The result of this effort will be an engaging, unique piece of content that will help you better connect with your target audience.
*Bonus: HARO sources love to hear back from you with the link to the published piece so they can share (a.k.a more traffic and backlinks!)
2. Utilize Social Media & Forums
Listening and getting involved with your target audience is the best way to create the content they really want.
If you are feeling stuck when writing a blog article or offer, hop over to a popular social network or forum for your industry.
Take a look at what people are asking and how the community is engaging with those questions.
Of course, the first piece of advice would be to get involved, ask questions, and add to the discussion, but on top of that, take that discussion back to your own website!
Create a blog article or offer in response to the most popular questions or replies.
To create the content you can even utilize quotes from the social discussion (with permission, of course). You can also quote from any resources mentioned and provide a link back (these links help boost your search rank even if you are sending people off your site). Once published, make sure to go back into the original source and post a link to your content.
3. Create "Updated" Versions of Old Content
Many marketers forget about the opportunities for content creation that are right under our nose.
Take a look at your analytics and find the most popular existing content on your blog or website.
If it's an older blog article, do a quick Google search for new content about that topic then write a "follow-up" article with quotes from your original and updated information linking back to new resources and including up-to-date stats.
4. Repurpose Published Content
Repurposing is a great tactic to help increase rankings for focus keywords and for a quick content turnaround.
Most likely, you've written three or four blogs on the same topic or idea. Piece those blogs together, add in an introduction and conclusion, (and any newer information) and you have got yourself a new offer!
Don't forget to go back to the original blogs and update with your new offer CTA once published.
On that same note, an eBook or whitepaper offer can also be broken up into two or three blogs. This is a great way to drive more traffic and conversions to that eBook landing page, essentially giving the reader a "tease" of the content.
Conclusion
Content creation doesn't have to be a difficult, drawn-out process.
Everyone wants to create the "best" content on the web and it's easy to get bogged down in the details of creating, editing, reviewing and improving, but remember; in order to really understand if something is the "best" you have to publish it!
Utilizing real insights from your target audience and proven popular topics is a perfect way to quickly turnaround quality content. Test these methods and see what works best for you in generating results!
Free Assessment:
How does your sales & marketing measure up?
Take this free, 5-minute assessment and learn what you can start doing today to boost traffic, leads, and sales.