New WordPress update might break your business website, here's how to fix it
If you have updated to WordPress 5.5 and your site is broken, or you were planning to update and are now hesitant because of this article's title, don't panic. Below you'll learn what part of the update causes issues and how to fix it.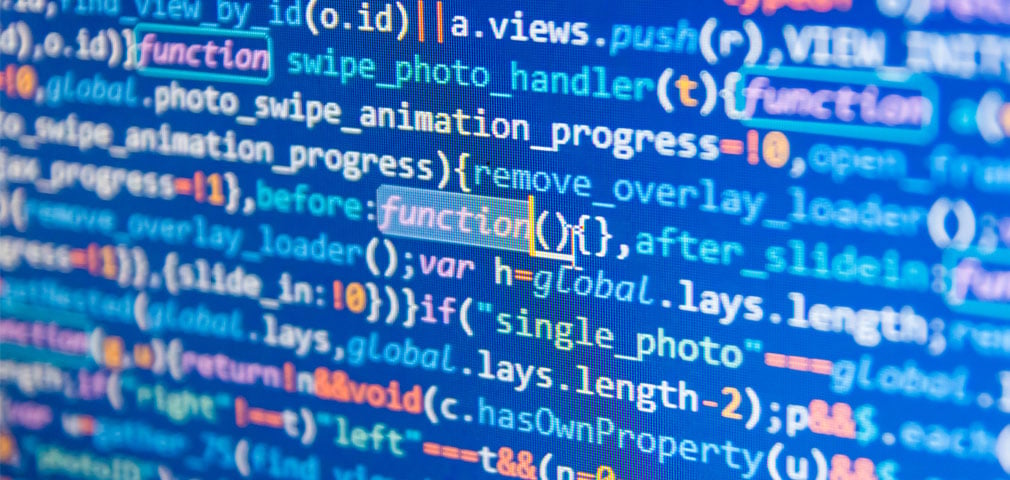 As most know, and for those who don't, when it comes to WordPress sites it is extremely important to keep your site's codebase updated. (And if you didn't know that, it's OK. That's what this article is for.)
If you don't update your site regularly, not only are you likely missing out on new features and improvements — but you are also taking a risk with your site not working properly, and compromising your website security.
Earlier this month, WordPress released its second major release of 2020, WordPress 5.5 named "Eckstine" in honor of Billy Eckstine. With any major update that a company releases, whether it be a phone software update or computer software, there tends to be some issues.
WordPress is no exception to this scenario, and with the great community everyone is sharing information on what they are experiencing to help others.
Join the IMPACT coaches for a deep dive on a new topic every month in our free virtual event series.
If you have updated to WordPress 5.5 and your site is broken, or you were planning to update and are now hesitant because of this article's title, don't panic. We will cover what part of the update causes issues and how to fix it.
🔎 Related: Which is more secure, a website on HubSpot or WordPress?
Now, don't freak out. We are going to get a little nerdy here and talk about the how and the why. If this is something that you feel will be way over your head, reach out to your development team and make sure they are aware of this if they aren't already.
If you don't already have an in-house team find a development team to help you make your next round of updates if this is something you usually do on your own.
What change did WordPress make to cause websites to break?
One of the biggest issues that has been pointed out from this new update is related to WordPress' decision to remove jQuery Migrate.
Let me explain — and fair warning, this gets technical, but bear with me:
So, Javascript is a programming language that allows you to implement complex features on web pages after your page has already loaded.
jQuery is a lightweight Javascript library and jQuery Migrate is a jQuery library that acts like a bridge for older code to function on WordPress. It's been around for a while now and helped theme and plugin developers preserve the compatibility of deprecated -- meaning retired -- jQuery code.
WordPress removed this because older versions of jQuery are no longer supported, and in order to start making the move to the latest supported version of jQuery, removing jQuery Migrate was the first step.
By removing jQuery Migrate it will now show which themes are up to date using the latest code and no longer using deprecated code.
"Uh, what the heck did I just read?"
While you may be thinking to yourself that this is really technically, and you don't need to know this, I think it is important to understand the big picture on how it works and why this new update of WordPress is causing sites to break.
If you are still feeling overwhelmed, this may be the point where you need to call in reinforcements and have a developer help you out with your site.
How to fix your broken WordPress site
Before we jump in on how to fix your broken site, I have one piece of advice for you:
When it comes to updating your site, we strongly recommend using a staging environment to test out updates. You do not want to push updates on your live site in case something like this happens, where an update causes your site to break.
If you are on a hosting platform like WP Engine, they provide this type of environment for you. If you aren't on WP Engine and you have an IT team or a development team, work with them to get an environment setup outside of your live site, if you don't have one already.
Once you are ready follow these steps.
Note, you will need some technical knowledge to implement these changes.
This plugin will serve as a temporary solution and will re-enable the jQuery Migrate tool and provide you information about which theme or plugin may not be working correctly.
This will give your theme and author plugins some more time update, and test their code to remove the deprecated code.
2. Update all your themes and plugins to the latest version
If you haven't already, update your plugin(s) and theme(s).
If your site is still broken after running those updates, then you will need to reach out to the theme developer or plugin developer and ask them to update their code. If you don't get a response from the developer (themes and plugins do get abandoned from time-to-time) then it would be time to look for a replacement.
🔎 Related Article: What WordPress site updates should you make and when?
When picking out a plugin, always check to see how many installations the plugin has and when it was last updated. At IMPACT, we usually stay away from plugins that don't have a lot of installs and haven't been updated in a while.
3. Look for warnings about issues
Once the plugin is installed and activated and all your plugins and themes are up-to-date, in your WordPress Admin area, pages that use plugins with issues should output some type of error message letting you know which plugin(s) may be causing the problem.
If you don't see anything you will need to go with the more technical way.
3. Use browser console to find additional errors (a more technical way to troubleshoot)
If you can't find any warnings in the WordPress Admin area, this plugin will also output error messages in your browser console to help you identify which plugin or theme caused your site to break.
"Wow, this is really overwhelming…"
We know it can feel that way. You just want your business website to run smoothly, but often complex technical issues can crop up. This is why we can't stress enough how important it is to use popular themes and plugins — those are the ones that are constantly updated and using the latest coding language.
If you don't feel comfortable doing these updates yourself, I strongly recommend that you work with your team or a company or an individual that can help you with this. Your best choice is the the company that built your website, especially if it is heavily customized.
WordPress also is here to help (finally)
After weeks of people having to deal with their sites breaking after updating to the new WordPress 5.5, WordPress has released a maintenance update to serve as a patch to give theme and plugin developers time to update their code.
While this is only a temporary patch, theme and plugin developers have until March 2021 to update their code before WordPress goes back to removing jQuery Migrate.
Join the IMPACT coaches for a deep dive on a new topic every month in our free virtual event series.
Published on September 2, 2020