Numbers Never Lie: What Do They Say About Social Media?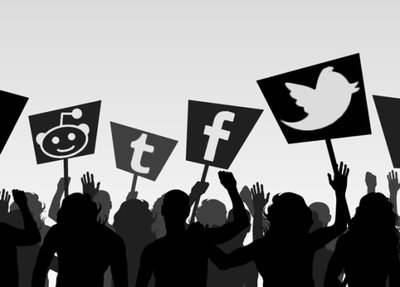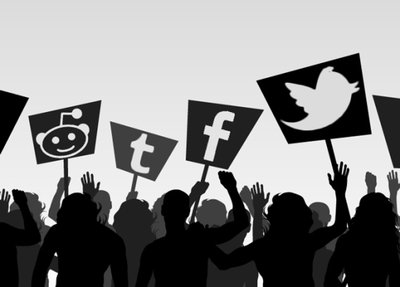 Last month, Social Media Examiner's founder and CEO Michael Stelzner published the 2013 edition of his annual Social Media Marketing Industry Report.
Over 3,000 marketers were surveyed with the goal to understand how they are utilizing social media to help their businesses grow. Their answers were compiled into nearly 70 charts in a comprehensive 43-page report.
Analyzing these raw numbers was interesting, but somewhat fun (What? Don't look at me like that!) process. There was too much information to cover the entire composition, but there were very distinct patterns that the numbers showed.
Below, I have highlighted and explained the trends shown by the data.
Social Media is Not a Gimmick
As if there were any doubts, the industry report confirmed that social media is a staple in modern day marketing. An overwhelming 97% of the participants surveyed reported that they used social media to market their business. Additionally, 86% said that social media was important to their company. Marketers are getting more and more creative with their uses of social media, and 79% of them have integrated it into their traditional marketing activities. Examples of this include incorporating hashtags on their television commercials or strategically placing social media icons in their emails. 36% also said that they spend over eleven hours per week using social media.
Bottom line? Social media has evolved into a unique marketing tool.
Facebook still reigns supreme, or does it?
To nobody's surprise, Facebook claims the top spot for most used social media marketing platform. Despite only 37% of participants agreeing that Facebook advertising is effective, it still managed to receive an astonishing 49% of the votes for the most important social media platform (second place was LinkedIn at a mere 16%). This number was even higher, 67%, for B2C participants. There was a surprise though; it actually placed second (just behind LinkedIn at 29%) in the B2B segment.
Other data has supported the idea that Facebook does not monopolize the B2B world in the way it does with B2C. Blogging and Google+ both finished ahead of Facebook when asked what social media platform the participants would like to know more about. In the B2B segment, LinkedIn also placed ahead of Facebook for the same question, and participants with less than twelve months of social media marketing experience indicated that their primary interest was learning more about blogging. Google+, blogging, and LinkedIn were the top three platforms for participants with at least three years of social media marketing experience.
Disparity of Power
The top six social media platforms (Facebook, Twitter, LinkedIn, Blogging, YouTube, and Google+ respectively) have retained their spots from the prior year, and the chart to the right shows two major drop-offs (after the top five and the top seven) in platform popularity. Furthermore, the past two years have shown a 16% decrease in social bookmarking, 8% decrease in forums, and 6% decrease in geo-location services. The power gap is widening; do I smell an "Occupy Social Media" movement on the horizon?
ROI Confusion
With 97% of companies using social media, there has got to be some sort of benefit. 89% of companies reported that they have seen increased exposure as a direct result of social media, and 75% reported increased traffic to their website. Despite all of the advocates and evangelists of social media, only 26% of the participants said that they could measure their return on investment of social media activities. To add to the confusion, 87% of the participants asked the question, "how do I measure the return on my social media investment?" There is a known value to social media in the business world, but nobody has quite figured out how to put a number on it.
In social media, Age ≠ Experience
This shouldn't be a surprise, but social media marketing in dominated by the younger generations. 71% of the participants were between the ages of 20 and 49. There was also a direct correlation between the number of hours spent on social media per week and the experience of the marketer. 50% of people with less than one year of experience spend no more than five hours per week on social media, but 70% of people with over two years spend a minimum of six hours per week. Keep those statistics in your head.
There is also an inverse relationship between age and time spent on social media (meaning the lower the age, the more time spent on it) and 63% of those spending 40+ hours on social media are under 40. Since the numbers show that young people spend more time on social media, and experienced people spend more time on social media, we can use the transitive law of logic (if A=B and B=C then A=C) to assume that the experience lies within the younger generation.
Free Assessment:
How does your sales & marketing measure up?
Take this free, 5-minute assessment and learn what you can start doing today to boost traffic, leads, and sales.