Pinterest Updates Lens Feature to Improve Visual Search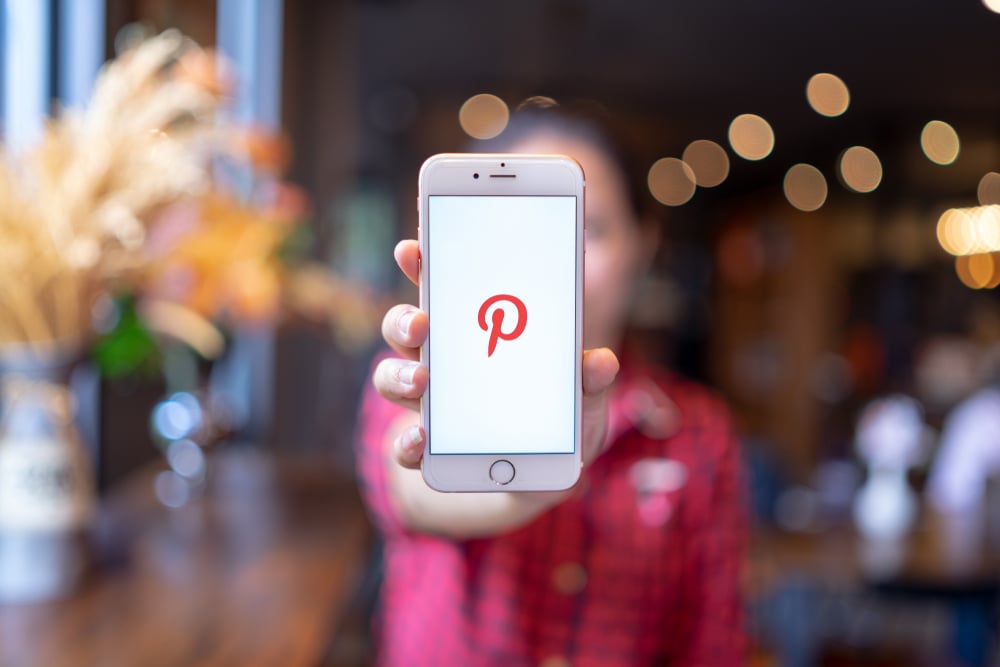 When looking to update your wardrobe or redecorate your home, many flock to Pinterest for inspiration.
However, inspiration can strike outside of the platform as well. You may be walking down the street and see the perfect product in a store window or see something you like at a friend's house.
When that happens, it can be difficult to use keywords to find that same object or something similar to it.
That's why Pinterest first introduced visual search back in February 2017. Visual search utilizes Pinterest Lens to allow users to take a photo of something they see out in the world and turn it into a search on the platform.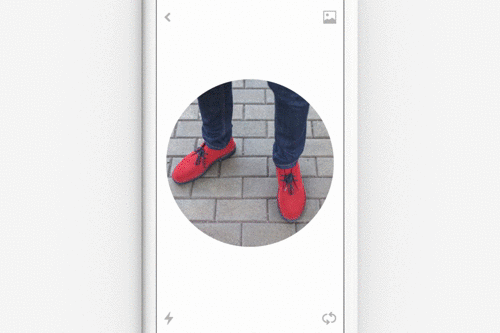 Over two years later, Pinterest Lens now can identify more than 2.5 billion objects across home and fashion — helping users find what they're looking for with more ease than ever before.
Now, Pinterest is expanding its visual search feature, announcing upgrades that will make it easier and more valuable for users.
New & improved Lens camera search
First, Pinterest Lens now offers a new design, making it easier and faster to take a photo or upload one from your camera roll.
Instead of the circular camera design as pictured in the gif above, the Lens now allows you to capture more in a single shot.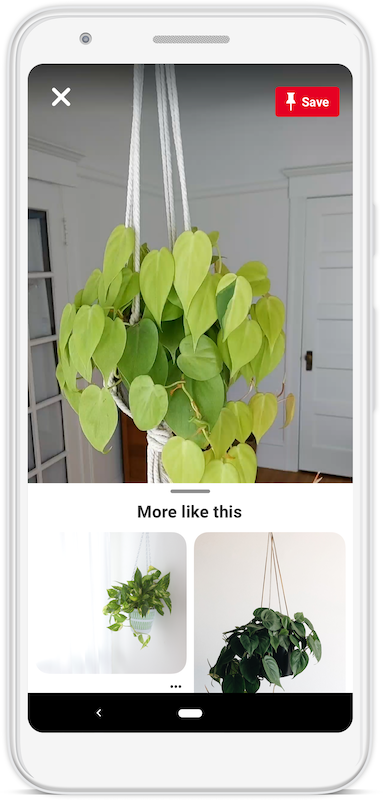 Additionally, the new Lens feature lets you do more than just perform a visual search — you can now save Lens photos and turn them into a Pin to save on your board.
This way, if you're on the hunt for a new couch or jacket, you can add your offline inspirations to your Pinterest board in addition to ones you see on the platform.
Any photos taken with Lens will also be used to power recommendations on your taste as you build out your style.
In addition to helping the user, this feature can help brands on Pinterest as well. Pinterest's Global Head of Social Kieley Taylor states:
"With Pinterest's investments in pioneering technology, computer vision, and machine learning, Pinners benefit from communicating what they want in an instant, without resorting to obscure strings of terms, hoping that they'll find what they want. We see significant value for brands to tap into visual search on Pinterest as it will allow wider discovery by tastemakers and drive meaningful consumer engagements online and off"
Shoppable Product Pins on Lens
Now, when you use Lens to take a photo of something you want to search or save on Pinterest, you'll also see shoppable Product Pins on items that Pinterest has identified as being in the system.
For those who don't know, a Product Pin is a Pin that features the current price of an item, as well as a direct link to checkout on the retailer's site.
This helps users not only gain inspiration, but it also drives meaningful purchasing behavior by providing a direct link to buy the product.
In addition to these Product Pins, the updated Lens will also perform a standard visual search, showing similar ideas that users can try or buy.
Final thoughts
Not only is Pinterest's new feature straight out of a futuristic movie, but it also provides real value to consumers and brands.
Many online platforms have made attempts to bridge the gap between discovery and e-commerce purchasing, with Facebook and Instagram creating in-app checkout features, and Amazon working on its own comparable feature.
However, Pinterest occupies a unique space in the market. While it might not have the most users, shopping-focused features like this align very effectively with how Pinners like to use the app.
Pinterest is largely shopping focused — whether it's items the user wants to buy in the next week, a few months from now, or even years into the future.
These new upgrades to the Lens and visual search feature cater to both needs, offering direct links to items for users who want to buy right away, and letting them save offline finds for future purchase.
This update can help brands as well. According to Pinterest, 85% of users put more importance on visual information than text information when shopping for clothing or furniture, and 49% of Pinners say they develop a better relationship with brands they love through visual search.
Each visual search added helps people find products like yours more easily, even if they didn't search for your specific keywords. The ability to take and search with photos of things in the real world provides deeper insights into their taste as well, increasing your chances of popping up in their recommendations.
To learn more about these updates, you can read the full announcement from Pinterest here.
Free Assessment:
How does your sales & marketing measure up?
Take this free, 5-minute assessment and learn what you can start doing today to boost traffic, leads, and sales.