Price drop alert: HubSpot cuts Sales Starter pricing by 50 percent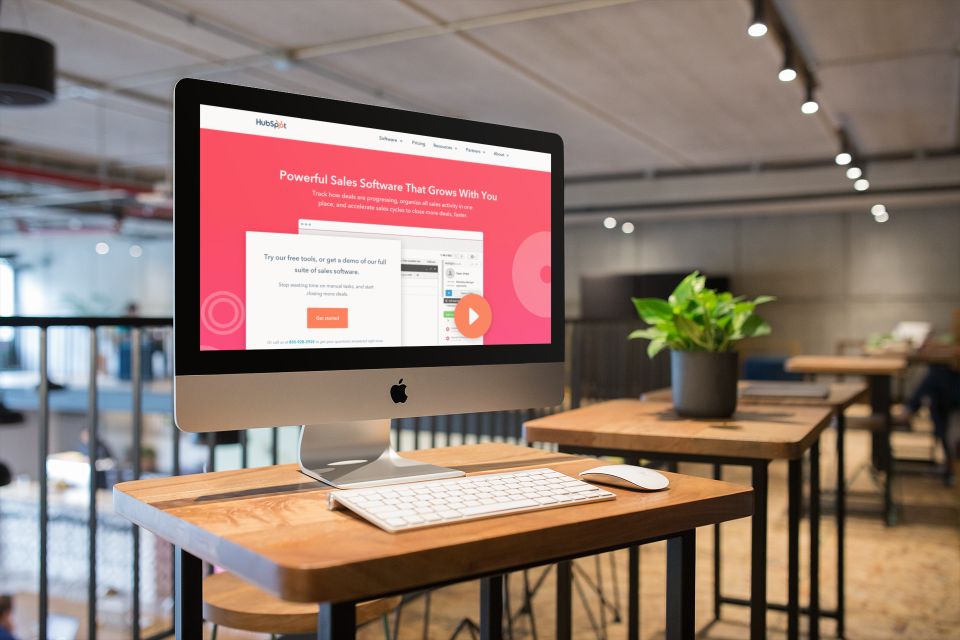 As a general rule of thumb, we expect prices to go up over time, not down, but sometimes SaaS pricing strategy doesn't follow the rules of basic economics.
This week, HubSpot slashed the price of its Sales Starter seats by 50 percent. Upgrading to the new package will still cost $50/month, but your team will now have access to two Sales Starter seats instead of one.
HubSpot's Sales Hub has been around (in some form or fashion) since 2014.
From the humble beginnings of HubSpot Sidekick (which covered the basics of email open and click tracking) to the robust Sales Hub we know and love today, the tool has grown and evolved to meet the needs of the modern sales team.
While this announcement is certainly noteworthy (after all, who doesn't like to save money?), the strategic move to get more people on Sales Starter shouldn't be a surprise.
HubSpot knows that reducing customer churn comes down to multi-tool adoption.
If more members of your organization are actively using HubSpot (even if they're from different departments, working in different Hubs to accomplish different goals), your company is less likely to switch to another marketing automation software.
One of the defining (and most beloved) features of HubSpot's Marketing Hub is that there's no price per user — you can foster collaboration and include your entire marketing team on one platform.
However, Sales and Services Hubs do come at a cost per seat. And this can create a certain level of friction that can hinder interdepartmental buy-in for using HubSpot.
To reduce this friction (and promote multi-tool adoption!) HubSpot is throwing us a bone and dropping the price so that more teams can come together to work in the same space to drive traffic, leads, and revenue.
Key features of the Sales Starter package
The Sales Starter package of March 2020 looks a lot like the Sales Starter package of last month.
For $25/mo per user, you'll get:
Email tracking and notifications
Saved email templates and snippets
Public meeting links (so that prospects can book 1:1 calls on your public calendar)
Eight hours of VOIP calling (which can be recorded and auto-logged on the contact record)
Up to 1,000 stored documents
One deal pipeline
What's not in the new Sales Starter package?
The biggest drawback to the new lower-priced package is the lack of automation. Email sequences are now only available in Sales Hub Professional and above.
While HubSpot has expanded the Sales Hub Professional functionality, and improved sequences by introducing bulk sending and increasing the send limits to 500 email sends per user per day — it's still a bummer that these fun tools are now only available if you're willing to spend (at least) $500/month.
However, this move is (again) not surprising. HubSpot's general practice is to provide hands-on tools for small teams at the Free and Starter levels, while saving fancy automation features for Professional and Enterprise.
Moving email sequences to the Sales Hub Professional package is just the next logical iteration of this previously established pattern.
If you want marketing automation workflows, you need to upgrade to Marketing Hub Professional. Similarly, if you want deal stage, task, and lead rotation automation, you need to upgrade to Sales Hub Professional.
Is Sales Starter really going to meet my needs?
The short answer is: it depends.
HubSpot provides a robust set of marketing tools in Marketing Hub Starter that's comfortably worth the $50/month price point.
With Sales Hub Starter, the limitations of the "starter" package feel a little more apparent.
Any proactive sales team is going to instantly see the benefit of the automated email sequences and the ability to "set and forget" their prospecting outreach.
Luckily, if you were on Sales Starter prior to March 2020, you'll have the option to be grandfathered into the old package (that is, you get to keep your automation!). If you purchase Sales Starter moving forward, just know that this level of automation will come at an additional cost.
The bottom line: while we still recommend HubSpot Sales Starter as a solid solution, don't be surprised if your sales team eventually asks their manager to invest in an upgrade.
However, if you do decide to upgrade, that will also come at a higher price.
According to HubSpot: "Your Sales Hub Professional subscription price will remain the same for existing seats, but beginning April 1, 2020, the list price of additional Sales Hub Professional seats will increase to $100/user/month."
Again, the price of marketing automation progress doesn't come cheap.
Free Assessment:
How does your inbound marketing measure up?
Take this free, 5-minute assessment and learn what you can start doing today to boost traffic, leads, and sales.
Get Started
Free Assessment:
How does your inbound marketing measure up?
Take this free, 5-minute assessment and learn what you can start doing today to boost traffic, leads, and sales.