Reddit names YC's Michael Seibel to board following co-founder Alexis Ohanian's exit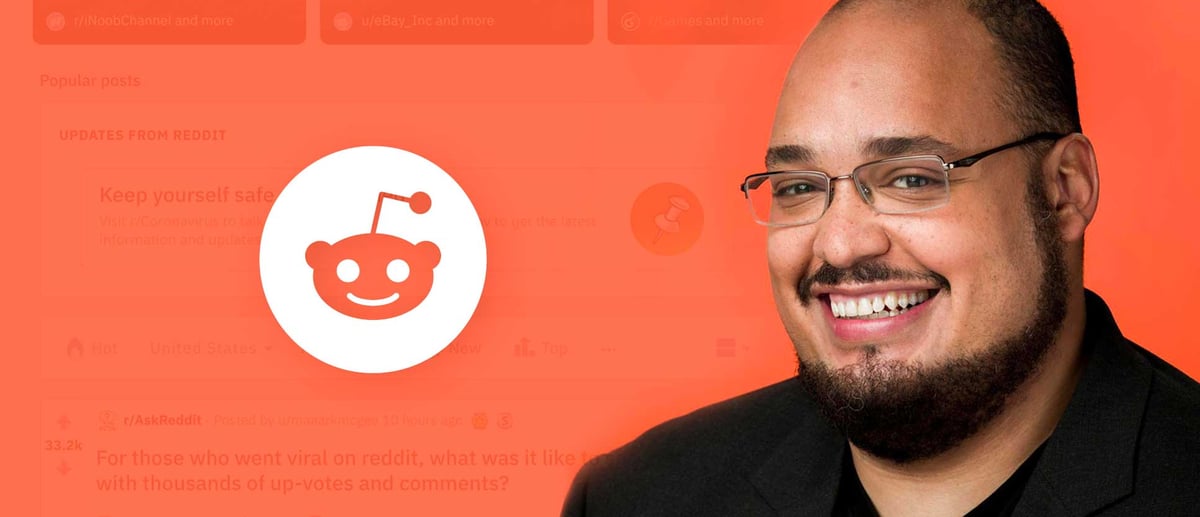 Last week, Reddit's co-founder Alexis Ohanian stepped down from the board and, in a move to increase diversity among the Reddit board, asked for his successor to be black candidate.
This change is timely to the nationwide outpouring of protests against systemic racism in the U.S. However, Reddit is no stranger to diversity issues.
Reddit has had publicly struggled with diversity since 2015, with backlash to its history of allowing violent and racist content to flourish on its platform leading to over a dozen senior employees' resignation (many of them women and people of color).
So, why change now?
In the weeks since the killing of George Floyd, companies, communities, and individuals across America are listening, learning, and reacting to voices crying out for justice — not only in the streets, but in the professional sector as well.
Many companies are reflecting upon their own diversity and inclusivity at all levels.
Diversity representation is especially low in the tech industry, with tech giants like Apple, Facebook, Google, and Microsoft reporting that black workers make up only 6% (or less) of their workforce.
The disparity is clear, but what can we do?
Ohanian said in his resignation announcement: "I believe resignation can actually be an act of leadership from people in power right now. To everyone fighting to fix our broken nation: do not stop."
Reddit's public response
Since its public reckoning, Reddit leadership has spurred a charge to crack down on violent and hateful language on its site, as well as creating more diversity inside its own four walls, including bringing in its first female board member, Porter Gale, last year.
Michael Seibel, CEO of Y Combinator (an American seed money startup), has joined the board just five days after Ohanian's resignation.
Seibel joined Y Combinator as its first black partner in 2014 and comes with a laundry list of startup accolades including mobile social video app Socialcam and global live-streaming platform Twitch.
According to a release, Seibel has funded and advised more than 1,800 startup companies.
Seibel said in a statement, "I want to thank Alexis [Ohanian], and the entire Reddit board for this opportunity.... I've watched Reddit become part of the core fabric of the internet and I'm excited to help provide advice and guidance as Reddit continues to grow and tackle the challenges of bringing community and belonging to a broader audience."
Reddit CEO and co-founder Steve Huffman addressed upcoming change in an open letter last week, stating "There is an unacceptable gap between our beliefs as people and a company, and what you see in our content policy."
Diversity in American business
Though black Americans make up about 13% of the population, a survey of CEOs of Fortune 500 and S&P 500 companies found that only 8.7% of the 675 companies had CEOs of color.
A move for leadership to be more inclusive may help the rest of the workforce to ultimately be more diverse, as black communities may have a role model in the tech space and be able to see themselves working towards a career in STEM.
Now is the time to consider how we can individually make an impact and what we can do inside our companies, homes, and hearts to keep making change.
This is a step in the right direction for Reddit, and I anticipate others will follow their lead.
This topic is especially dear to Ohanian as he pictures a future for his bi-racial daughter with tennis legend wife, Serena Williams: "I'm saying this as a father who needs to be able to answer his black daughter when she asks: 'What did you do?'"
Free Assessment:
How does your sales & marketing measure up?
Take this free, 5-minute assessment and learn what you can start doing today to boost traffic, leads, and sales.