Subscribe
Join 40,000+ sales and marketing pros who receive our weekly newsletter.
Get the most relevant, actionable digital sales and marketing insights you need to make smarter decisions faster... all in under five minutes.
Thanks, stay tuned for our upcoming edition.
6 Social Media Trends You Can't Ignore This Year [Infographic]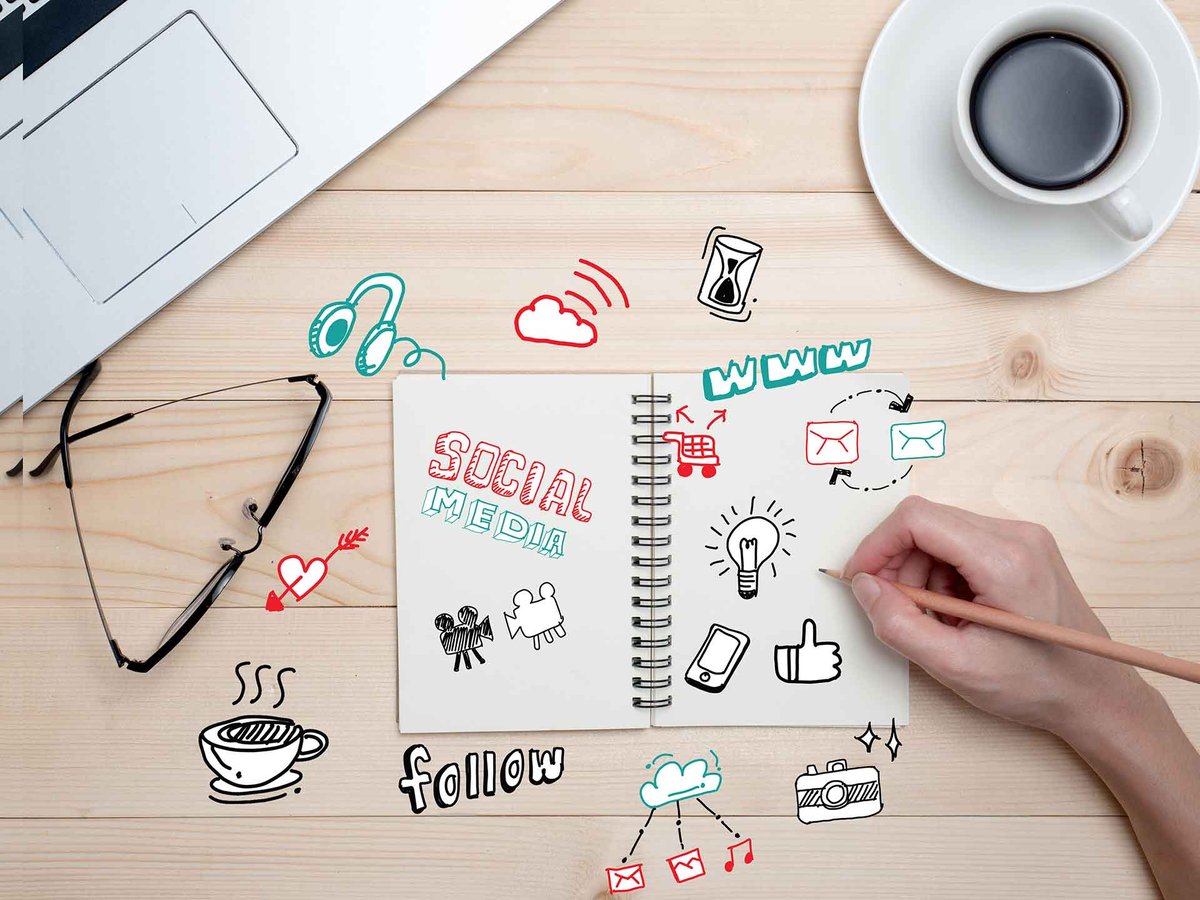 "These days, social media waits for no one. If you're LATE for the party, you'll probably be covered by all the noise and you might not be able to get your voice across." - Aaron Lee
Like any modern marketing strategy worth your time, social media is always evolving and improving the way brands interact with consumers.
Typically used for sharing and expanding your brand's reach, you may have noticed find that social media, as we know, is dying --but it isn't dead. It's changing.
If you want to stay at the forefront of your audience's mind on social media, you need to get ahead of the proverbial bandwagon.
Moving forward, social media marketing will be more about building a community and brand, and relying more heavily on paid ads for brands that don't already have an established presence.
The State of Social 2017
While on the podcast Perpetual Traffic by Digital Marketer, Mike Stelzner from Social Media Examiner stated, "social traffic is inconsequential to the amount of traffic that's generated from other sources," the main theme was how organic social is dead!
Note: If you haven't listened to the podcast - check it out, it's episode 82!
Simply put, this means many social media channels aren't delivering the organic results it once did. With so much noise, many of the platforms have turned to algorithms (prioritizing content they think you'll want to see based on interactions) so it's getting harder to naturally rise up to the forefront of one's audience. Due to this, many brands have (and need to) implement paid social into their strategy.
Something else interesting Mike mentioned in the podcast was that Social Media Examiner uses a "once and done" policy when publishing on social media platforms - nothing is republished. Surprisingly coming from a social media company, right? Well, this is because they haven't seen the boosts in traffic and leads that they once did.
Have you seen how much traffic your social media efforts are generating? If not, you'll be surprised to see that over the last two years organic social traffic has been declining.
Here's a look at our downward trend:
Social media is still our highest traffic source (behind only organic and referral), but the impact is hardly the same.
Looking at these trends, this year, it's important for marketers and brands to use social media to develop a loyal community and showcase their personality rather than rely on it for traffic or leads. This will deliver more return than anything else.
If you're on the fence, you'll want to take a look at these stats:
Here are the social media trends you should not only keep an eye on but leverage this year.
1. Live Video
While many companies may have taken a shot at Facebook Live in early 2016, the trend is just starting to ramp up. Especially since Facebook launched their dedicated video tab.
Not only can you go live on Facebook, but on Instagram and Snapchat as well.
In fact, if you didn't already know Instagram stories are watched by 18% of users daily since their launch two months ago.
So, develop a plan or strategy and jump in.
Going live on every platform might not work for every business. It's important to understand the demographics of your audience. Depending on the ages of your audience, they might favor one platform over another.
If you've been thinking about going live, consider some of these ideas:
Go live on Facebook and Instagram to give a quick update on your industries breaking news. State what's happening and how it will affect your industry.
Have a live show once a week for an hour that highlights everything that has happened in the last week.
If you're a retail or eCommerce business, going live is a great way to showcase how to use a product or the new products your brand is launching.
If you're going to go live, let your audience know before hand. Tell them what day and what time. Another trick would be to have your audience subscribe to the post. And update that post when you go live. That is actually something Social Media Examiner does.
For more inspiration, try one of these ideas.
And, if you're thinking about streaming your live videos to more than one platform at the same time, take a look at this tool Switchboard.
2. Customer Service Chat Bots
While social media has always been a place for customers to engage with brands but it's also used as an outlet for customer service - the good, the bad, and sometimes even the ugly.
A great example of a brand who's actively engaging with their audience and answering customer service questions is Birchbox.
On Instagram, you can always find them answering your questions and directing you to the right place when it comes to finding out why it's the end of the month and haven't received your box yet.
And, as we move further into 2017, social media will continue to be a channel for customer care. Especially, since 34.5% of people prefer social media as the best avenue for customer care.
While a chatbot can't necessarily replace a person, it's a great tool for responding to simple requests from customers.
Facebook Messenger and Slack have already introduced chatbots to reduce their response rates and to ensure that every customer question is being answered.
If you're thinking about creating your own chatbot on Facebook Messenger you can get started here.
3. Artificial Intelligence (AI) Lenses for Facebook, Instagram, & Snapchat
If you love Snapchat, the chances of you using the flower crown filter, the doe filter, and even the dog filter are pretty high. Besides, who doesn't enjoy sending funny photos to their family or friends?
So, it's no surprise that AI lenses will be a huge trend not only for Snapchat but also on Facebook and Instagram.
Many brands have started to advertising on Snapchat by creating branded filters. The list of brands include, Disneyland, Taco Bell, Gatorade, Starbucks, and GE to name a few.
Filters can also be created for events. Back in August 2016, Snapchat created Olympic themed filters and stickers.
With the implementation of Instagram Stories and Facebook Live there will be no shortage of AI lenses.
Here's how you can create your very own Snapchat Geofilter.
4. Social Shopping and Paid Ads
You have most likely already seen social shopping on a number of social platforms. I know I have.
While paid ads like these aren't something new, you'll find they're a great way to quickly purchase trendy items without leaving the platform you're currently on.
Instagram, Pinterest, and even Facebook are doing it (as seen below) and with the return of the Facebook Marketplace it shows no sign of slowing down.
Even shopping aside, with social media spending expected to increase to more than $17 billion in 2019, there's sure to be a rise the number of sponsored posts you'll find across the various social media platforms.
Considering the staggering number of people who shop online, this is a great place for getting your products in front of your audience.
Find more stats about the four social trends and more I've mentioned above in the below infographic by SproutSocial. I'd also love to know which trend you're excited to implement this year.
Free Assessment:
How does your sales & marketing measure up?
Take this free, 5-minute assessment and learn what you can start doing today to boost traffic, leads, and sales.