Subscribe
Join 40,000+ sales and marketing pros who receive our weekly newsletter.
Get the most relevant, actionable digital sales and marketing insights you need to make smarter decisions faster... all in under five minutes.
Thanks, stay tuned for our upcoming edition.
The Real Reasons Why People Click But Don't Convert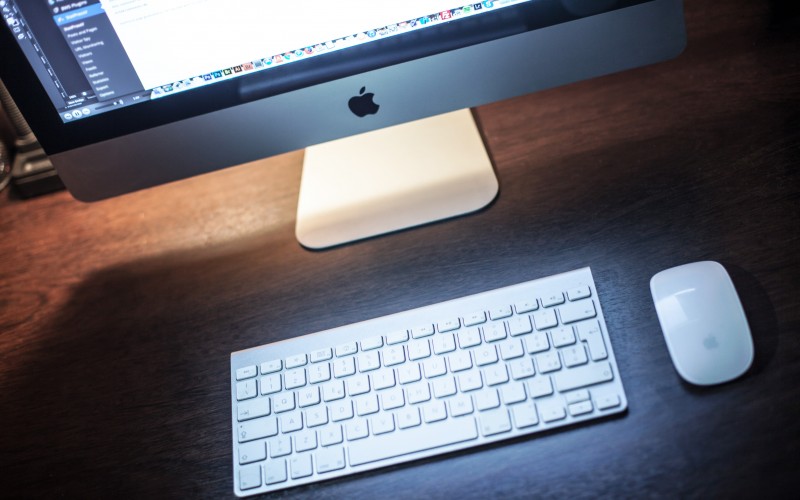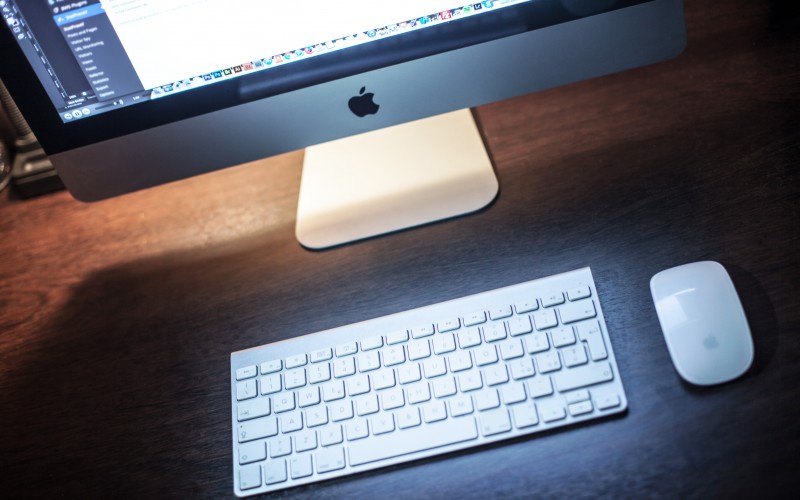 Whenever I want someone to do something for me, I approach the conversation very strategically.
Sometimes I start by complimenting them on their shirt, or their hair. Then maybe I offer them something that I have that they don't. It's a delicate process, but it works every time.
Before you can even think about asking your website visitors for something, you have to learn how to approach the situation with a realistic mindset.
Not only do you have to find a way to present them with awesome content that they'll actually want to read, but then you have to find a way to convince them to take action. Not just any action, but a calculated action that has the ability to provide them with value while simultaneously providing you with value just the same.
In case that doesn't sound like enough of a headache, it's important to recognize that it's much easier to repel conversions than it is to encourage them. Like I said earlier, it really is a delicate process.
If your business is having trouble turning clicks into conversions, we've detailed 5 reasons why your approach isn't working.
They Didn't Get Past the Headline
Your headline is no place for fun and games. It's not a place to store your complex metaphors, and it's certainly no place for your fluffy adjectives and industry jargon.
Your headline should be all about clear, definitive value. If you're muddying it up with anything less, you've got yourself a problem.
Chances are if they've made it to a page with a form, you've already done something right. So while you've got their attention, use your headline to hold it. Convince them to come another step closer.
Cut to the chase, tie in the offer at hand, and highlight how it will address their particular problem.
You're Pulling the "Bait-and-Switch"
Are you making promises that you can't keep? Not only will dishonesty not get you far, but it has the ability to seriously damage your reputation and credibility.
The old "bait-and-switch" approach to marketing isn't a path you want to wander down. What I'm referring to here is marketing tactics designed to attract customers by telling them one thing and then delivering something entirely different.
Often times businesses will toss keywords around for SEO purposes that aren't even related to their product, service, or content. While their main focus is on hooking the customer above all else, they're often times found guilty of over promising and under delivering.
Don't be that business.
Your Load Times Suck
According to Amazon, if their page load time slows down for just one second, it could cost them $1.6 billion in sales each year. If that's not enough to shock you, Google's calculations revealed that by slowing their search results by just four tenths of a second they could potentially lose 8 million searches per day. (Source: Fast Company)
The cold, hard truth is that not only do people not want to wait for your website to load, but they wont wait.
Research revealed that 50% of people wouldn't go back to an establishment that kept them waiting for something. (Source: Fast Company)
Point being, don't leave your potential customer's twiddling their thumbs.
In order to reduce load times consider cutting down on the use of excessive images that slow down the process. While visual content provides a lot of value, try to stick to one or two strong images that compliment the text.
Your Forms Are Soooo Long
When it comes to your forms, you want to avoiding adding anything that doesn't absolutely HAVE to be there.
It's important to keep in mind that not all forms set out to serve the same purpose. A form for an ebook can call for around 11 form fields before seeing a drop off, while a form for a webinar can see a decrease in conversions after more than 5 fields. If you're looking for a happy medium, it appears that 61.4% of forms have 5 to 10 fields and convert 40% of unique visitors. (Source: Eloqua)
Avoid form fields that require people to actually stop and think. While anyone can fill in their basic contact information without hesitating, tougher open-ended questions often times require visitors to do actual work. If they feel that you're asking for too much, they'll be the first to flee before completing the form.
No matter how intrigued someone is, a lengthy form has the ability to make or break the success of your conversions.
There's No Direction
When your visitors arrive on a landing page, you want them to know exactly what to do.
Typically they'll come in contact with some brief text, a few bullet points, an image, and a form with a clear call-to-action.
If your page has a scattered focus, or no focus at all, you're setting them up for failure. Multiple calls-to-action, navigation bars, and other clickable links will detract from your message and in most cases steer visitors away from the overall goal.
You want to make sure that your page has direction and that the preferred action is spelled out in a plain language.
It Doesn't Speak to Their Pain Points
If you're having trouble turning clicks into conversions, it's a strong possibility that you're speaking the wrong language.
As a coping mechanism to counteract all of the noise on the Internet, consumers commonly filter out information that doesn't speak to their individual needs. If it doesn't lend itself to their pain points, they simply move on.
Be sure that you are well-versed in their wants and needs before you move forward with content that is intended to drive conversions.
Talk to your sales people, account managers, or anyone on your team that is interacting with your customers on a regular basis. I can guarantee you that they have been asked a ton of questions that can be used to inform your content, and improve your conversions.
Free Assessment:
How does your sales & marketing measure up?
Take this free, 5-minute assessment and learn what you can start doing today to boost traffic, leads, and sales.