Twitter Acquires Fabula AI to Help Fight Misinformation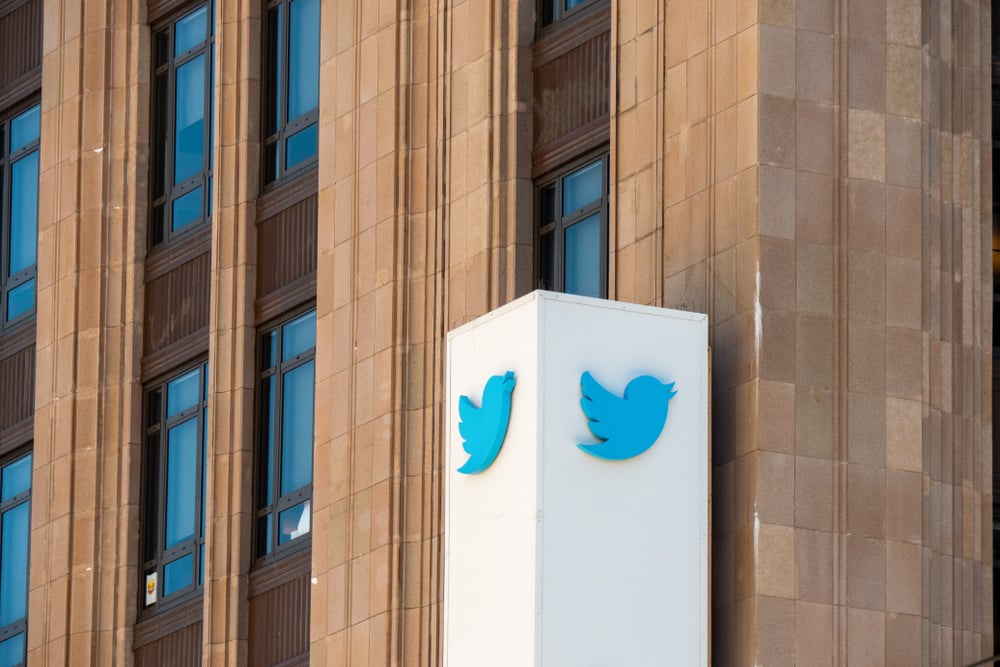 On Monday, Twitter announced its acquisition of Fabula AI, a London-based machine learning startup.
In our current landscape, machine learning has become a must-have asset to boost user engagement while minimizing the negative aspects of social media platforms.
Social media has grown so rapidly over the past decade that humans (even the smartest humans) are no longer enough to keep up with the spam, misinformation, and fake accounts that spread across our frequented platforms. Instead, companies need the help of advanced machine learning tools to identify and put a stop to this harmful activity.
Additionally, the modern user has the expectation that the content they're seeing is tailor-made for them, and machine learning plays a huge role in this as well. From recommending accounts to follow, hashtags the user would be interested in, even what to watch next on Netflix — if the algorithm gets it right, users are more likely to spend more time on the platform and return more frequently.
For this reason, it's a no brainer why Twitter would want to bring in some of the experts at Fabula to help beef up this side of its platform.
Not only does Fabula have a very impressive, qualified staff, it also offers unique AI technology that can help Twitter foster healthier conversations and improve the overall experience for users.
What is Fabula AI?
Fabula is best known for its ability to study the differences between fake and real news stories on the web, and use those trends to stop the spread of misinformation.
Fabula does this by employing a tactic called "graph deep learning".
As explained by Twitter's CTO, Parag Agrawal:
"Graph deep learning is a novel method for applying powerful ML techniques to network-structured data. The result is the ability to analyze very large and complex datasets describing relations and interactions, and to extract signals in ways that traditional ML techniques are not capable of doing."
Rephrased in plain English — this deep learning technology analyzes trends (or "graphs") of online activity. It's different than other AI systems because rather than search for specific "keywords" or themes, it's able to look at how people are interacting with one another. Specifically, on Twitter, the AI will look at interactions like likes, retweets, or conversations.
Fabula's co-founder and chief scientist Michael Bronstein is one of the world's leading researchers in graph deep learning and developed Fabula's system based on the current trends on how real and fake news stories spread differently.
Using that information along with trends picked up by AI while evaluating a specific network, Fabula analyzes social graphs and is able to identify certain stories in a manner that is made to scale.
Fabula boasts a 93% success rate in identifying false news stories, and, in turn, the people who are spreading them.
How is Twitter Planning to Use Fabula?
Fabula's team will join Twitter's emerging research group lead by Sandeep Panley.
This group will work to build out and focus on a number of strategic initiatives, including "natural language processing, reinforcement learning, machine learning ethics, recommendation systems, and graph deep learning".
Currently, Twitter uses machine learning for a number of its everyday actions, such as onboarding new accounts to the platform, and connecting them to other users, hashtags, or Twitter Moments they'd be interested in.
However, Twitter is lacking the systems that can help users have healthier conversations.
On average, 6,000 tweets are sent out each second. Twitter needs a more advanced system like Fabula in place so users can continue to express themselves, while also being protected from false information, fake accounts, or spam.
Twitter states:
"This strategic investment in graph deep learning research, technology and talent will be a key driver as we work to help people feel safe on Twitter and help them see relevant information. Specifically, by studying and understanding the Twitter graph, comprised of the millions of Tweets, Retweets and Likes shared on Twitter every day, we will be able to improve the health of the conversation, as well as products including the timeline, recommendations, the explore tab and the onboarding experience."
Are We Winning the Fight Against Misinformation?
Years ago, "Fake News" referred to satire like The Onion.
Now, it's become something much more real and frightening.
In order for people to form an opinion on an issue, news story, or person, they need to have access to factual information.
In the past year, many major social media platforms have been trying to strengthen their systems to better identify and remove content that spreads misinformation, but because it spreads so fast, it can be difficult to do so effectively.
Fabula's technology is revolutionary in how it identifies not just the content of false news stories, but the manner in which they spread.
This acquisition will likely help Twitter not only foster better conversations on the platform, but also start a conversation in the broader social media space about what it really takes to fight the spread of misinformation.
Free Assessment:
How does your sales & marketing measure up?
Take this free, 5-minute assessment and learn what you can start doing today to boost traffic, leads, and sales.