A Tale of Two Timelines: Twitter Resurrects Its Reverse Chronological Feed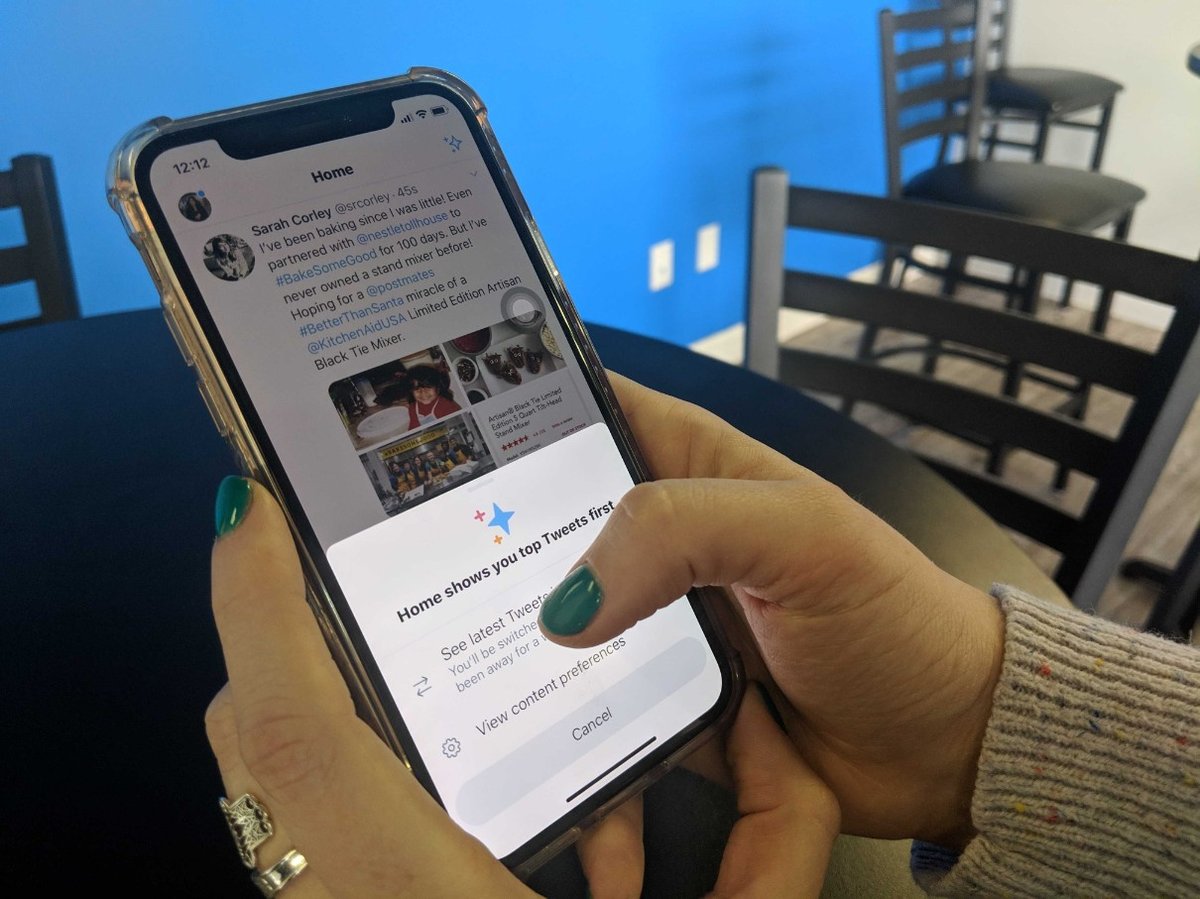 Ahhh yes, Twitter. The only social network we've ever loved and lost. Well, in some senses.
While it has still proven to be a powerful force in current events, we, and plenty other marketers have abandoned Twitter over the past few years because of the decisions it made around how it chooses to "enhance" the user experience.
But today is the day Twitter just regained the trust of brands across the internet.
Twitter finally rolled out the update that allows iOS users to toggle their timeline back to the original, reverse chronological, view, and personally -- I couldn't be more excited.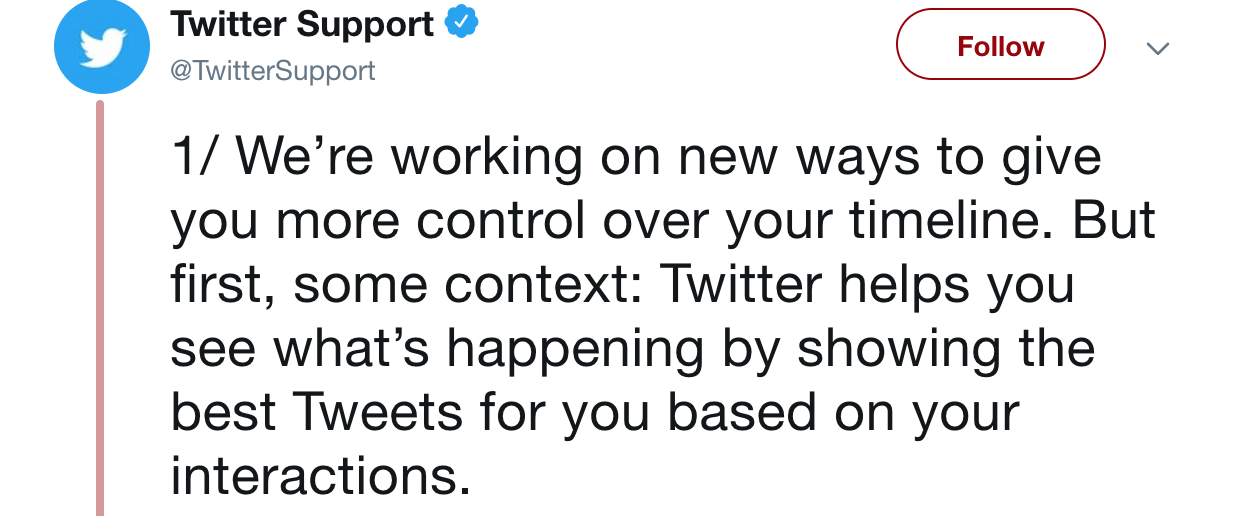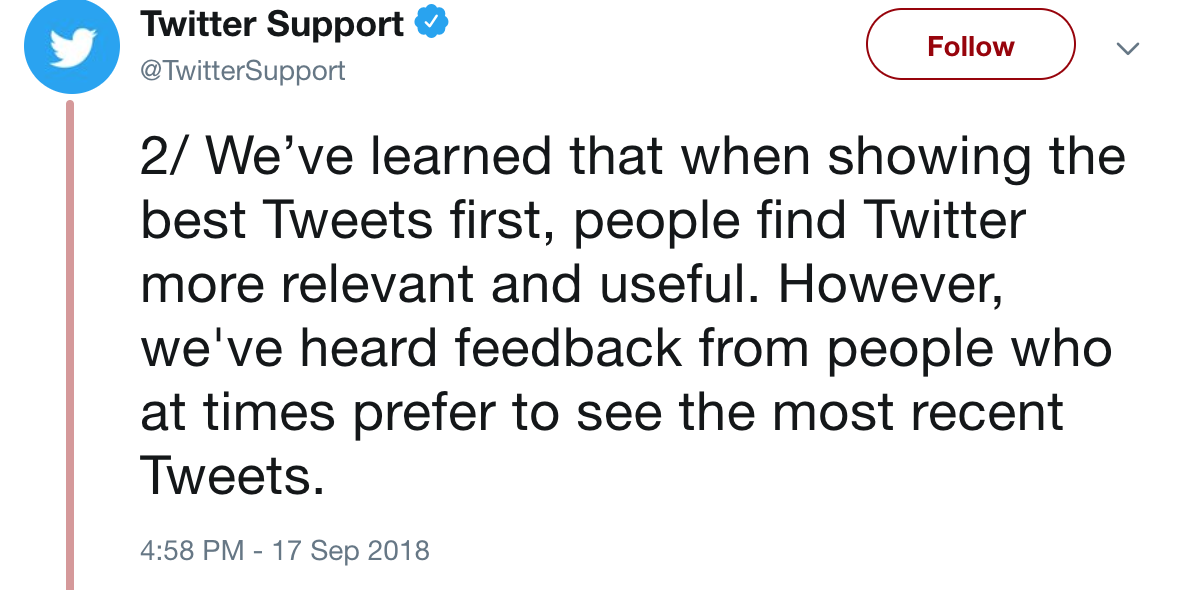 Here's how it works:

iPhone users will see a new star icon in the top right corner of the app that will allow them to switch between Top Tweets and reverse chronological order.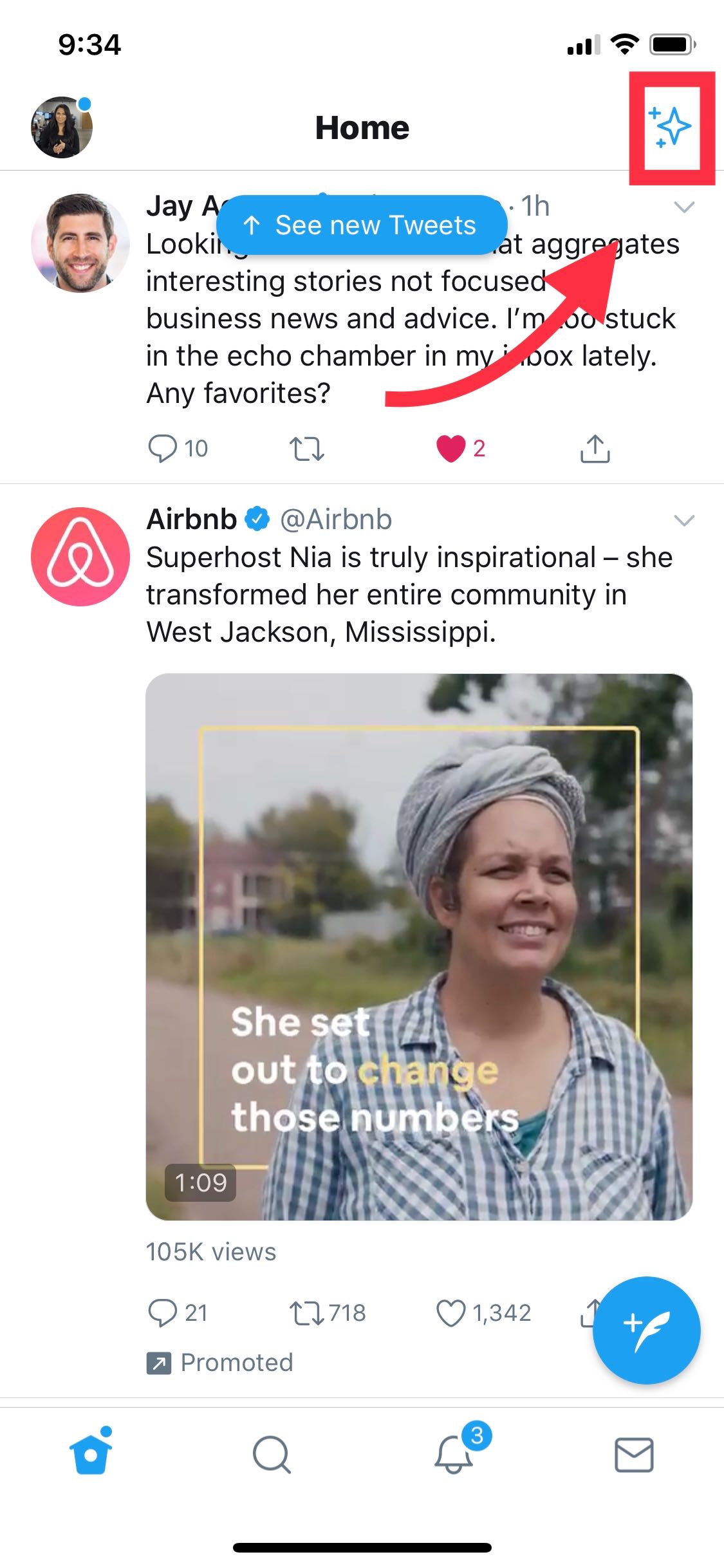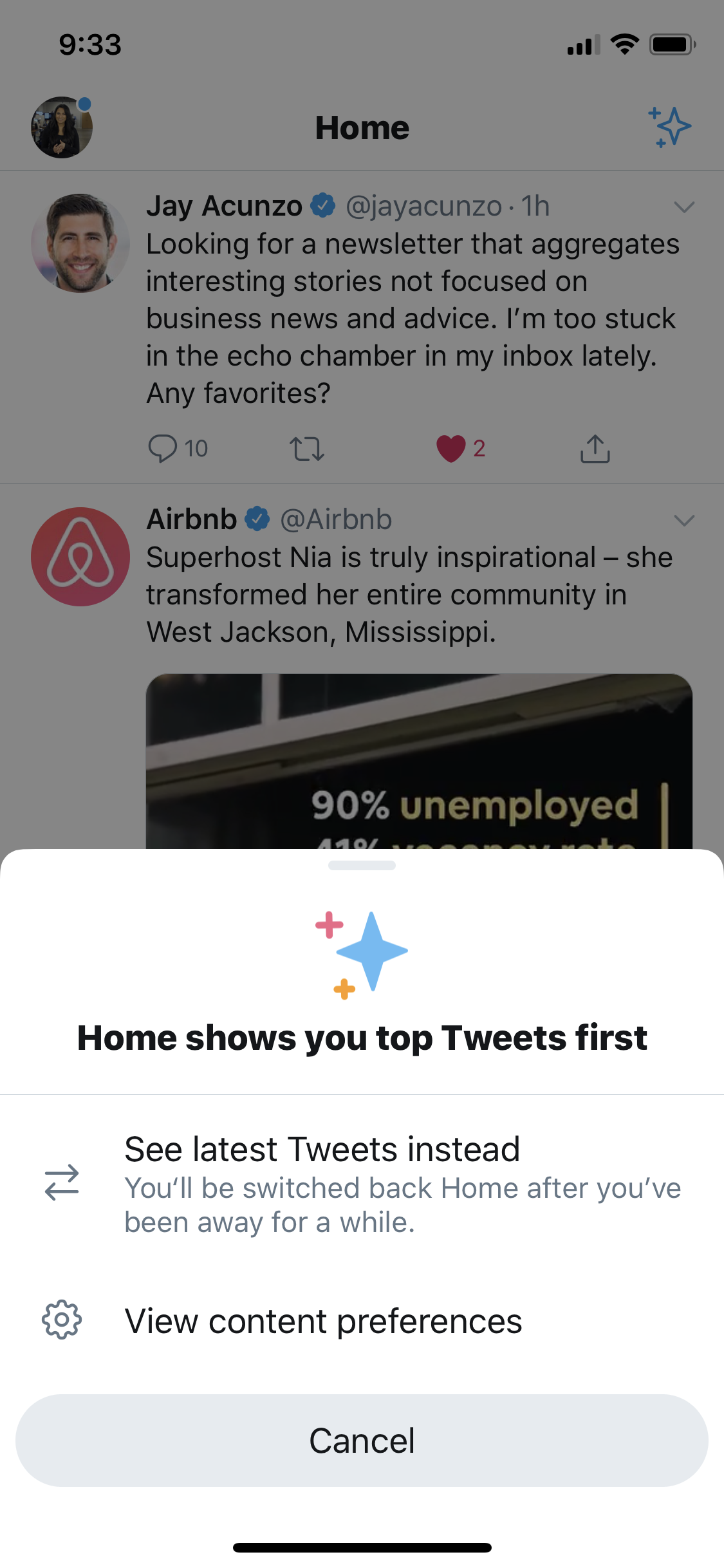 This is the easily accessible toggle that will let users switch between viewing all the posts from the people you follow in the order they were received, or seeing the top Tweets of the moment.
Gone are the days of committing to a view or forever digging through your settings to switch it back.
As for Android users, right now, the change is pending, but users do have the option to turn off "Show the best Tweets first" which feels like a lite version of this legacy feature.
Website should be getting the full feature soon as well.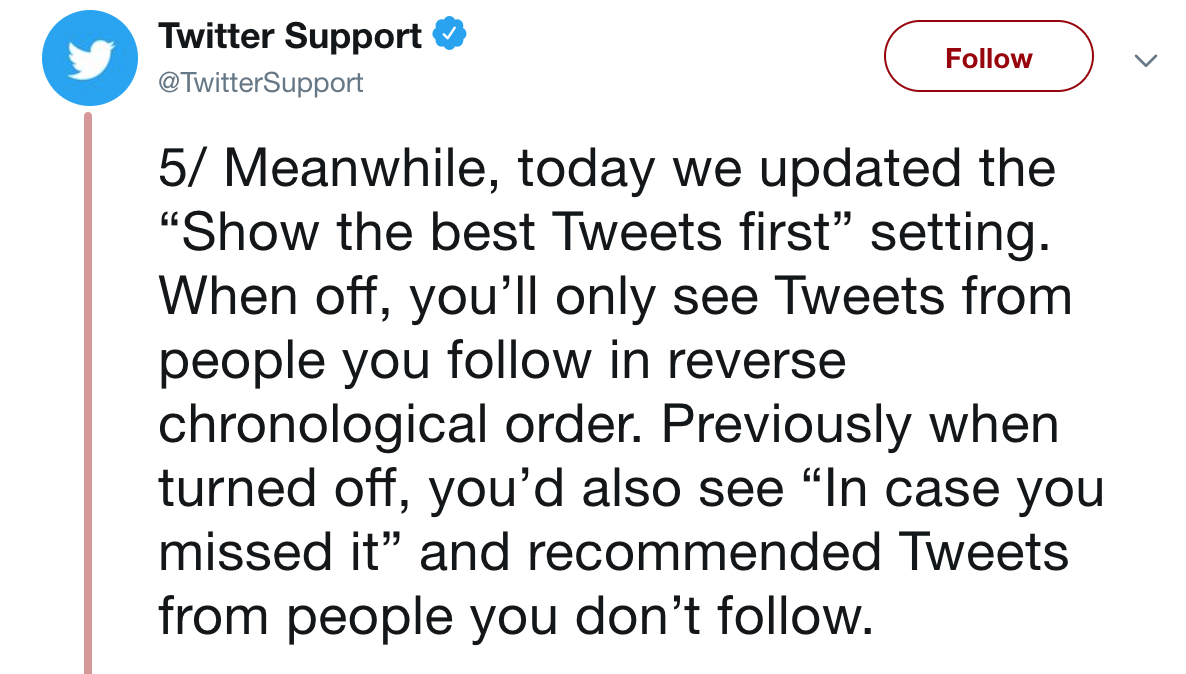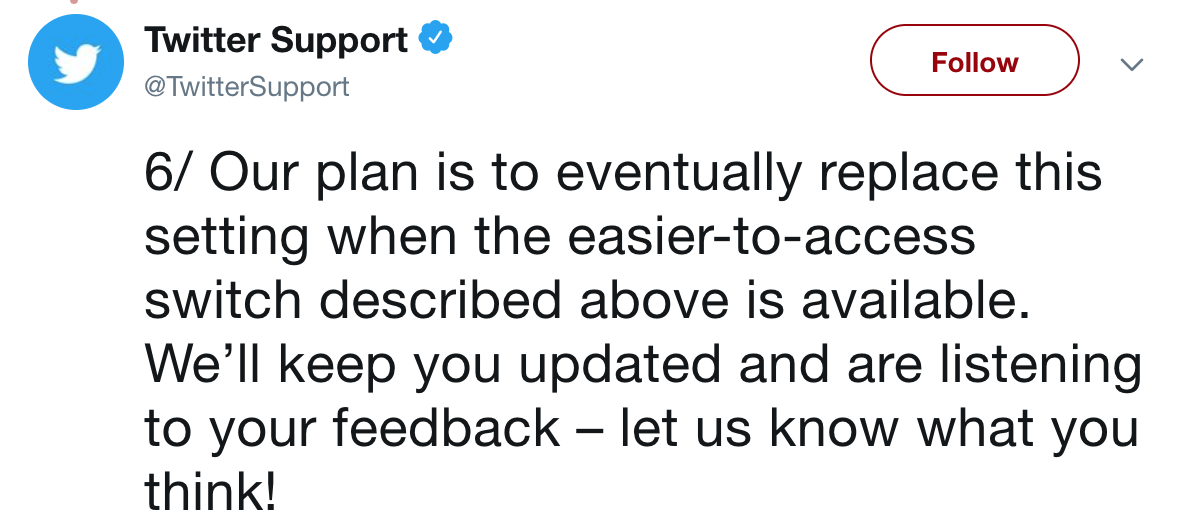 A Brief History of the Twitter Timeline
For those who've been Twitter for a while, remember the good old days or scrolling through posts like they were an actual timeline? Seeing the most recent first, in the order they were received?
Well, one day in 2016, Twitter decided to switch the feed to deliver content based on engagement and promotion, a.k.a. the "best" Tweets.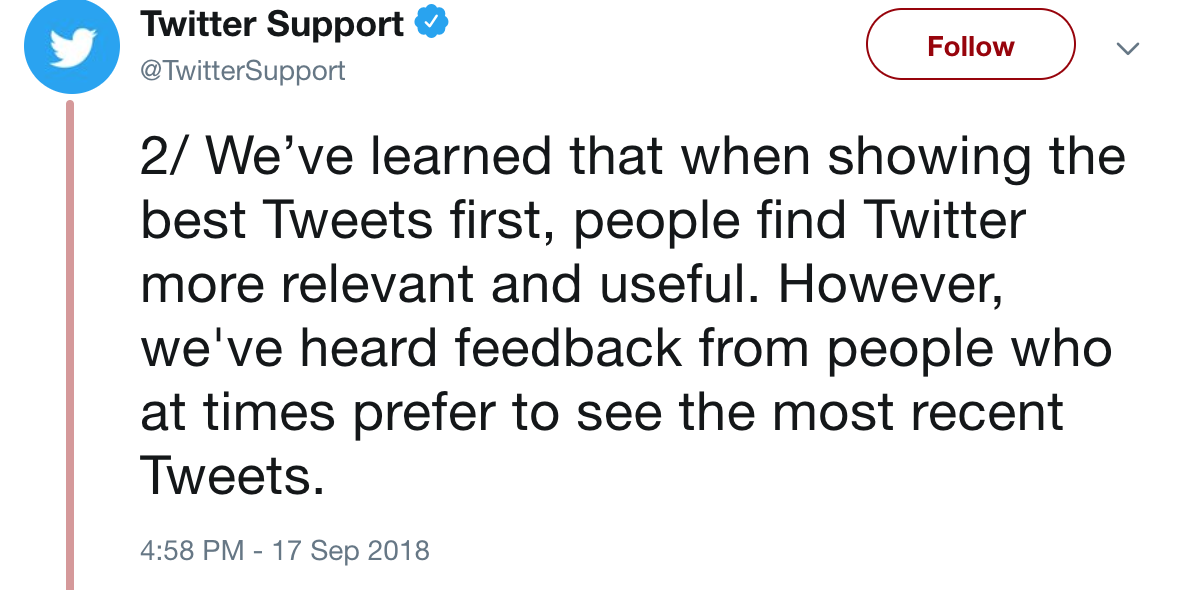 In other words, an algorithmic timeline -- a timeline that acts and feels identical to that of Facebook and Instagram and delivers content the way they think you are most likely to engage with and enjoy.
It is safe to assume this decision was made based on revenue as 2016 was a trying time for Twitter.
On February 12, 2016 (two days after they announced the algorithm change) Twitter trades at just under $16. Less than a year earlier, they were trading over $50.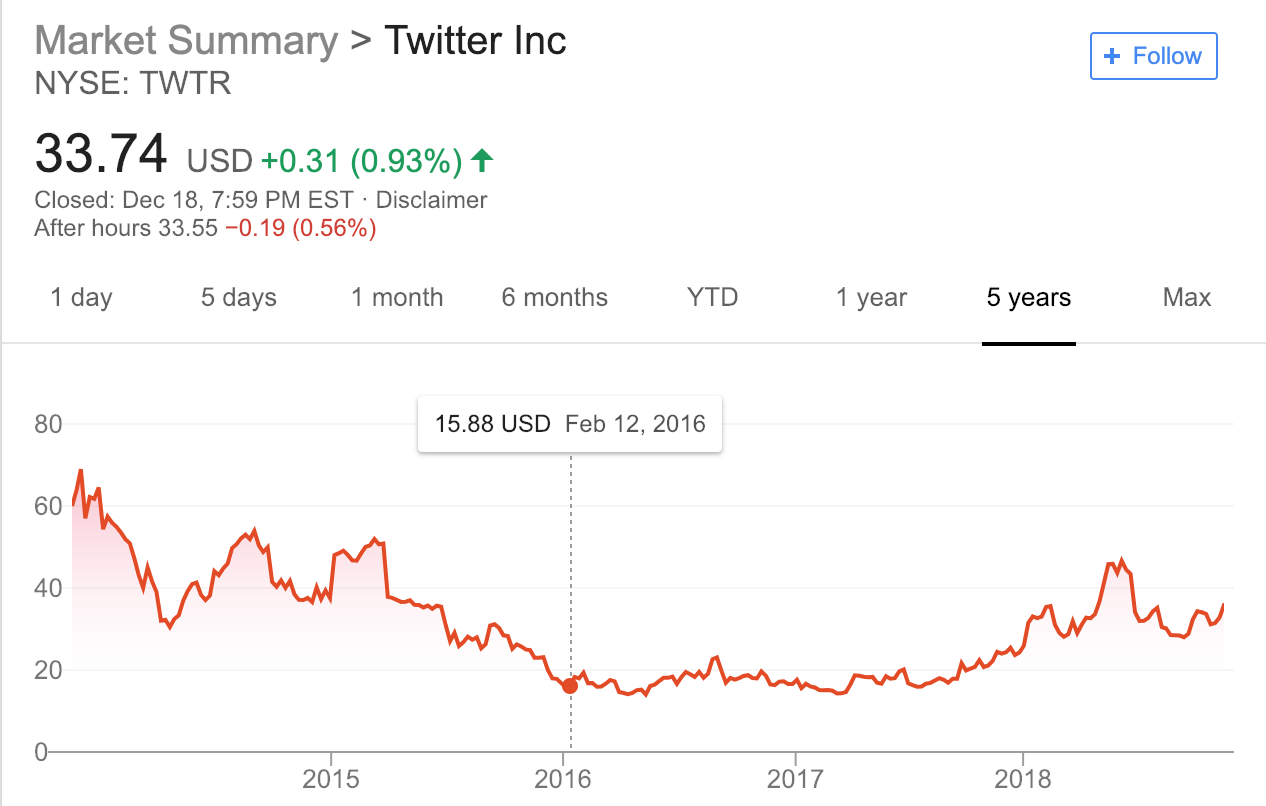 Seeing the success of the Facebook and Instagram advertising networks, Twitter likely thought they could earn more from promoted tweets and ads if they took more control over how content was displayed.
Afterall, algorithm-driven feeds lend themselves very well to advertisers usually.
However, despite this, today, the reverse chronological timeline that made Twitter famous, and a real-time news/marketing staple, is back!
One Small Step for Twitter, One Giant Leap for Inbound Marketers
On the surface, this change doesn't feel monumental, but trust me, it is for one reason:
Organic reach is back!
As inbound marketers, the grade that holds the most weight on our social media report cards is often organic results and Twitter, unlike most outlets today, just gave us some back. It just gave us another reason to keep posting.
Algorithmic timelines effectively destroy organic reach for individuals and businesses alike and it forces marketers to rely heavily on paid promotion to get in front of the eyeballs they need to grow their brands.
Facebook marketers have been feeling this pain fow a while now. Most recently, the platform made another algorithm update that prevents posts from Pages surfacing on your feed in exchange for those posted by friends and family and overall, Pages reach is dramatically down.
As annoying as these updates are, people aren't going to leave Facebook because of it and I don't see their growth flatlining from it either -- Facebook has plenty of other issues going on that could stall their growth.
Over the last 4 years Twitter has maintained. But that is all they have done, maintained. Adding only 2 million users in the US since 2014.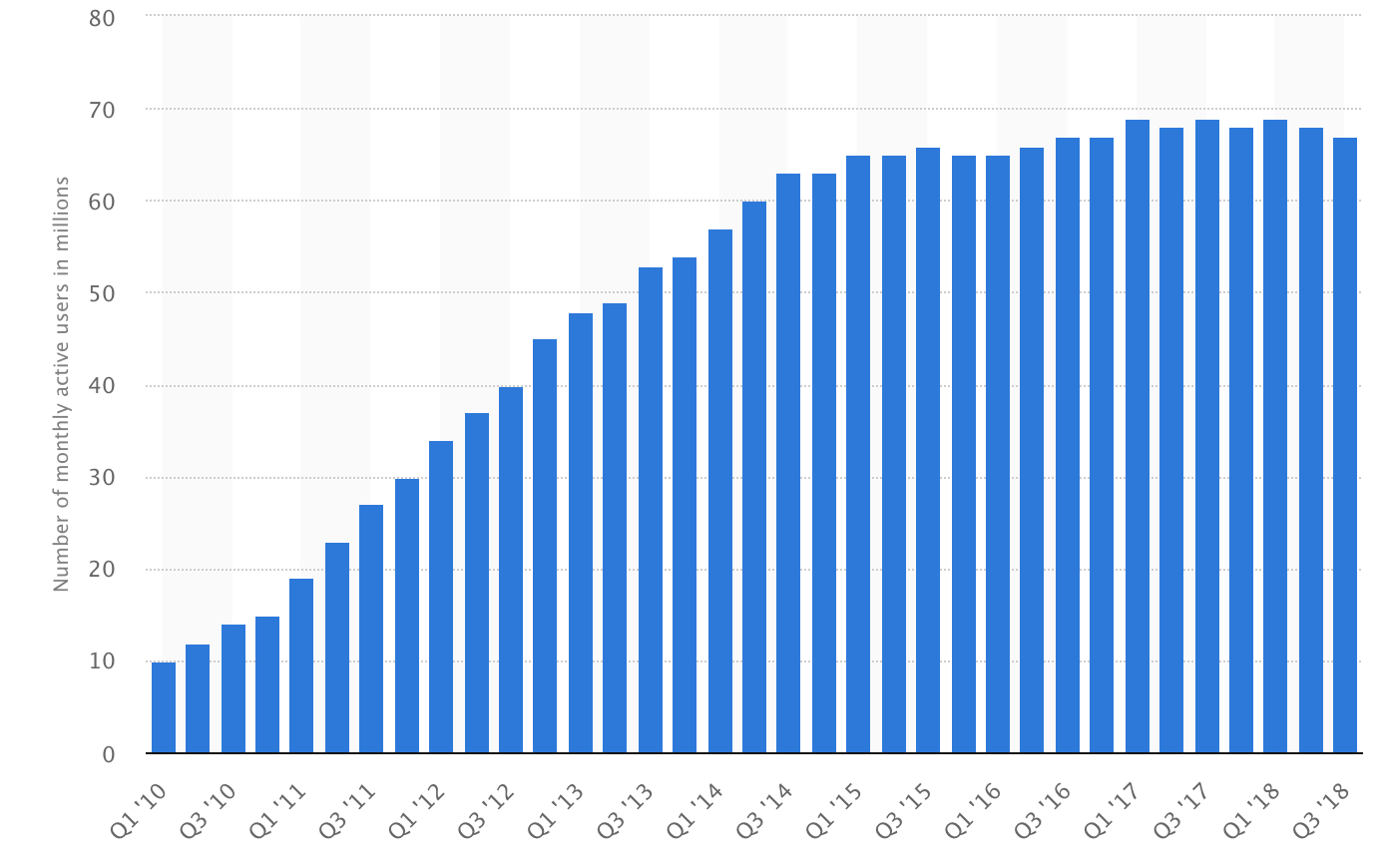 Hopefully this experience update is enough to convince users to return to the platform. If the general public starts to return to Twitter, marketers are sure to follow.
The Big Takeaways
Twitter cares about their users.

They listened to their users about what they wanted and made a change (albeit a couple of years later than we would have liked) that will possibly hurt their ad revenue.
Twitter also showed a little radical ownership when they admitted their algorithm wasn't exactly the best.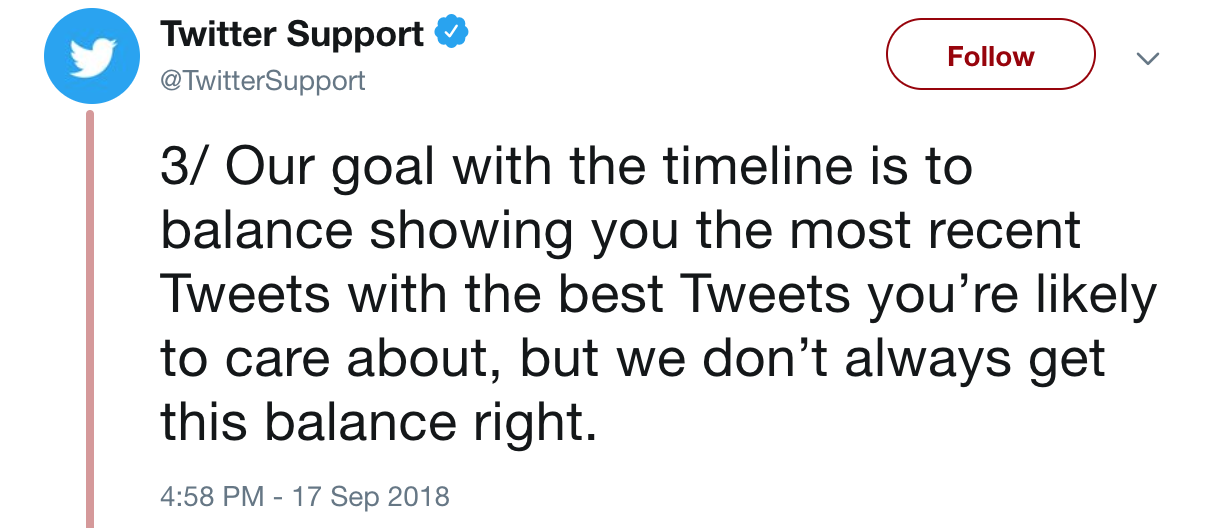 Gotta respect that!
Giving users the ability to quickly turn back to time-focused feeds doesn't kill Twitter's ad network by any means, but it does put a big question mark over what may come of it as users switch to the chronological timeline and organic posts rise in the ranks.
Now that you have the choice -- what version of the timeline will you be viewing?
Free Assessment:
How does your inbound marketing measure up?
Take this free, 5-minute assessment and learn what you can start doing today to boost traffic, leads, and sales.
Get Started
Free Assessment:
How does your inbound marketing measure up?
Take this free, 5-minute assessment and learn what you can start doing today to boost traffic, leads, and sales.
Published on December 20, 2018