Recap: This Month's Updates to HubSpot's Social Media Tool
Nicole Letendre also recommends this free course, Fundamentals of Social Media Marketing.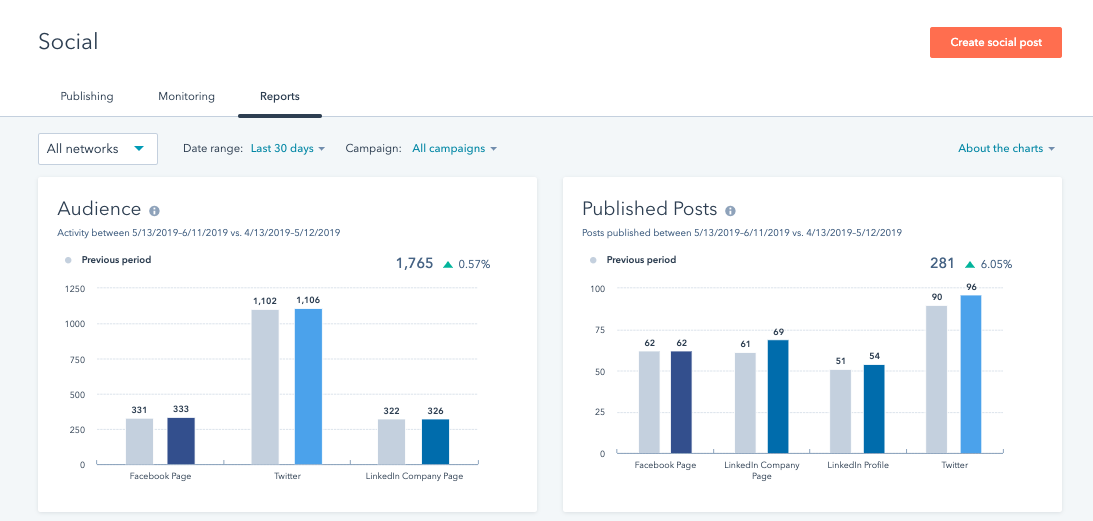 If you have HubSpot Marketing Professional or Enterprise, you may be wondering why your HubSpot social media tool has a new look. HubSpot recently announced several updates to the tool to help marketers be more efficient.
Free Course: Fundamentals of Social Media Marketing
We will dig into what exactly the company has updated, when you will see the changes, and why this is important to digital and social media marketers.
What's Changed?
Social Reporting
In my opinion, the best part of the update is that you can now use HubSpot as our go-to tool for all social media reporting.
This update is called "publish anywhere" reporting because you can now access data regardless of how you posted it. For example, HubSpot will now be able to display interactions, clicks, shares, or impressions — even if you publish a post straight from your Twitter account. The previous version of the tool didn't allow us to collect data and analytics on posts that you've published straight from the social media channel or through other publishing tools.
Once all accounts are connected, HubSpot automatically pulls in data from your Facebook, Instagram, Twitter, or LinkedIn posts for the last 60 days.
Here's an example of what the new social reports will look like.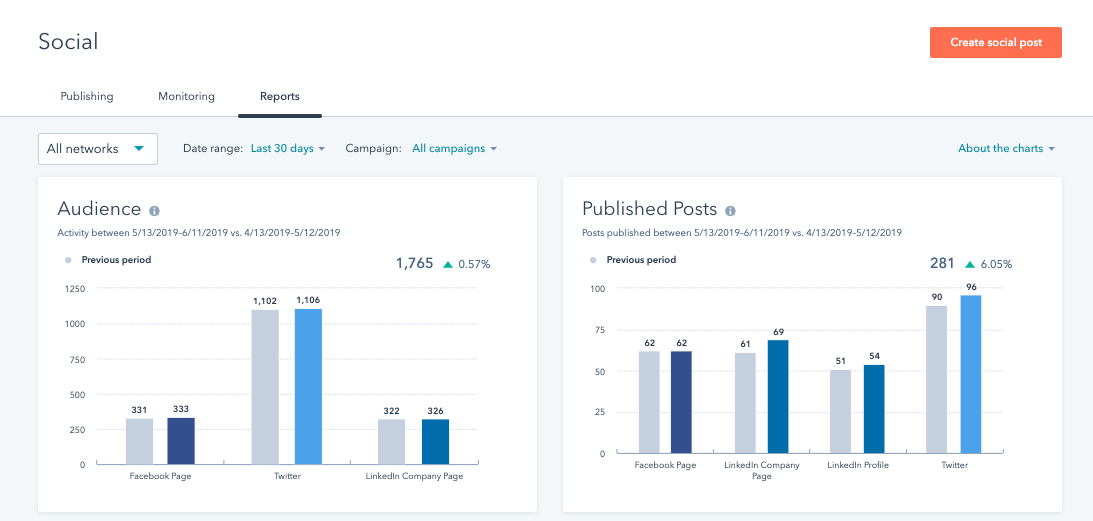 Audience (New Feature) - The current number of social media followers for each account. Note: the Facebook column will show page likes, not follower count.
Published Posts (Updated Feature) - This will show the number of posts published during the time period you have specified and includes posts that were published outside of HubSpot. (This information was available in the previous version but is now represented in graph form.)

Interactions (Updated Feature) - This graph now shows the number of likes, reactions, and comments from your posts. This includes posts not published through HubSpot. Looking for your Twitter retweets? They will be under the Shares column.
Clicks (Updated Feature) - For reasons HubSpot has not explained yet, this shows the number of clicks on posts published only through HubSpot. Unfortunately, you will not find information for Instagram or YouTube here.

Shares (New Feature) - This graph shows the number of posts that were shared, including retweets on Twitter. This, too, includes posts not published through HubSpot.
Impressions (Updated Feature) - This shows the number of post views from your Facebook, LinkedIn, and Instagram pages, including posts not published through HubSpot.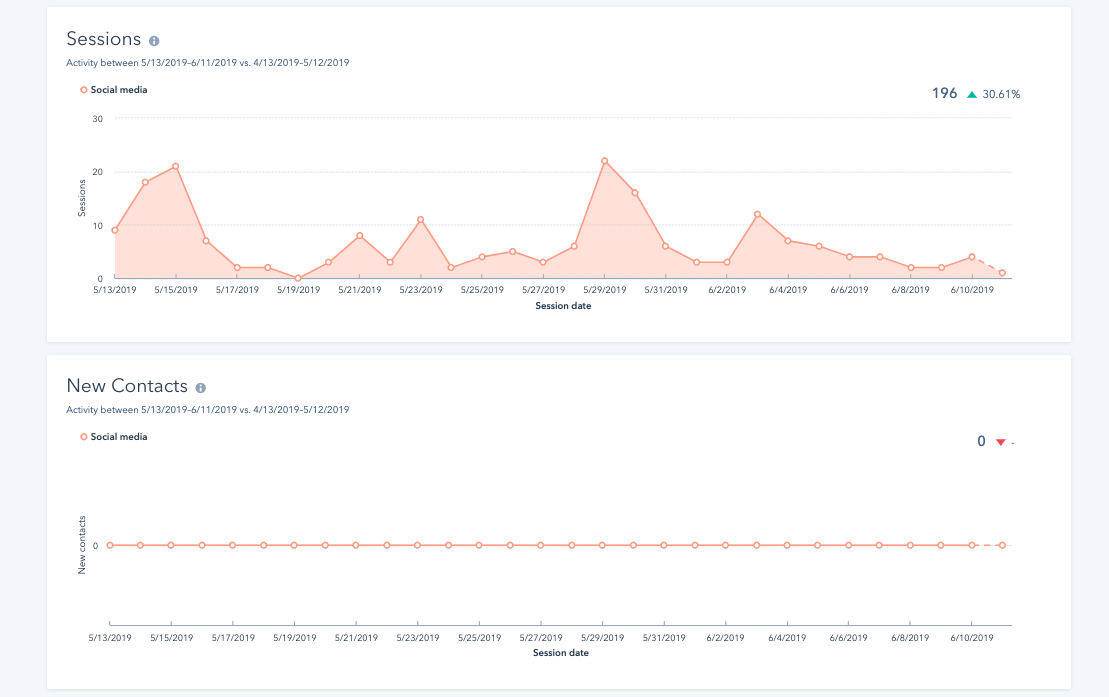 Sessions (Updated Feature) - This shows the number of website sessions that began after a visitor enters your site from a social post during the time period selected on this report. Sessions from social posts can include posts published at any time and even if one of your followers links back to your site.
New Contacts (Updated Feature) - This graph displays the number of new contacts that were created after a visitor comes to your site from a social post during the specified time period.
Top Posts (Updated Feature) - This will display the top posts created from various channels and can be filtered by most interactions, impressions, shares, or clicks. (We didn't provide an example of this to keep our client's identity private.)
If at any time you need to revisit these definitions, they are available by clicking the "About the charts" drop-down in the top right corner of the tool.
Account Limitations
HubSpot also announced that it will be limiting the following as of June 24, 2019:
The number of accounts any new portal can connect
How far into the future you can schedule a post for all accounts
The number of posts all portals can publish in a month

Twitter Account Updates
You may have gotten emails from HubSpot in the past saying that your LinkedIn or Facebook page is expiring soon. Now you will begin to see the same updates for any Twitter accounts that are inactive for 90 days.
HubSpot has also removed two little-used Twitter tools. The Twitter "timelines" and "sent messages" tools both provided information HubSpot now says you should seek within Twitter itself.
When to Expect These Changes
HubSpot Marketing Professional and Enterprise users should already have access to the updated tool as of June 10, 2019.
NOTE: If you are exploring the new beta version and switch back to the old version to compare, you'll have the option to go back to the new version in another 24 hours. This ability will be available until the end of July. At that point you will be locked into whichever version you have chosen.
Why Does this Matter to Marketers?
Personally, I think this will be a huge benefit to all marketers who are using this tool to manage our social media activity.
These new updates will be useful for anyone who manages and reports on social media. Instead of having to dig into these analytics in each individual platform, you can now use one tool for almost all of the metrics you need.
Have any feedback for HubSpot on the changes? Leave some feedback in the bottom left part of the tool.
We'd also love to hear your thoughts here at IMPACT! Join our IMPACT Elite Facebook group to get in on the discussion.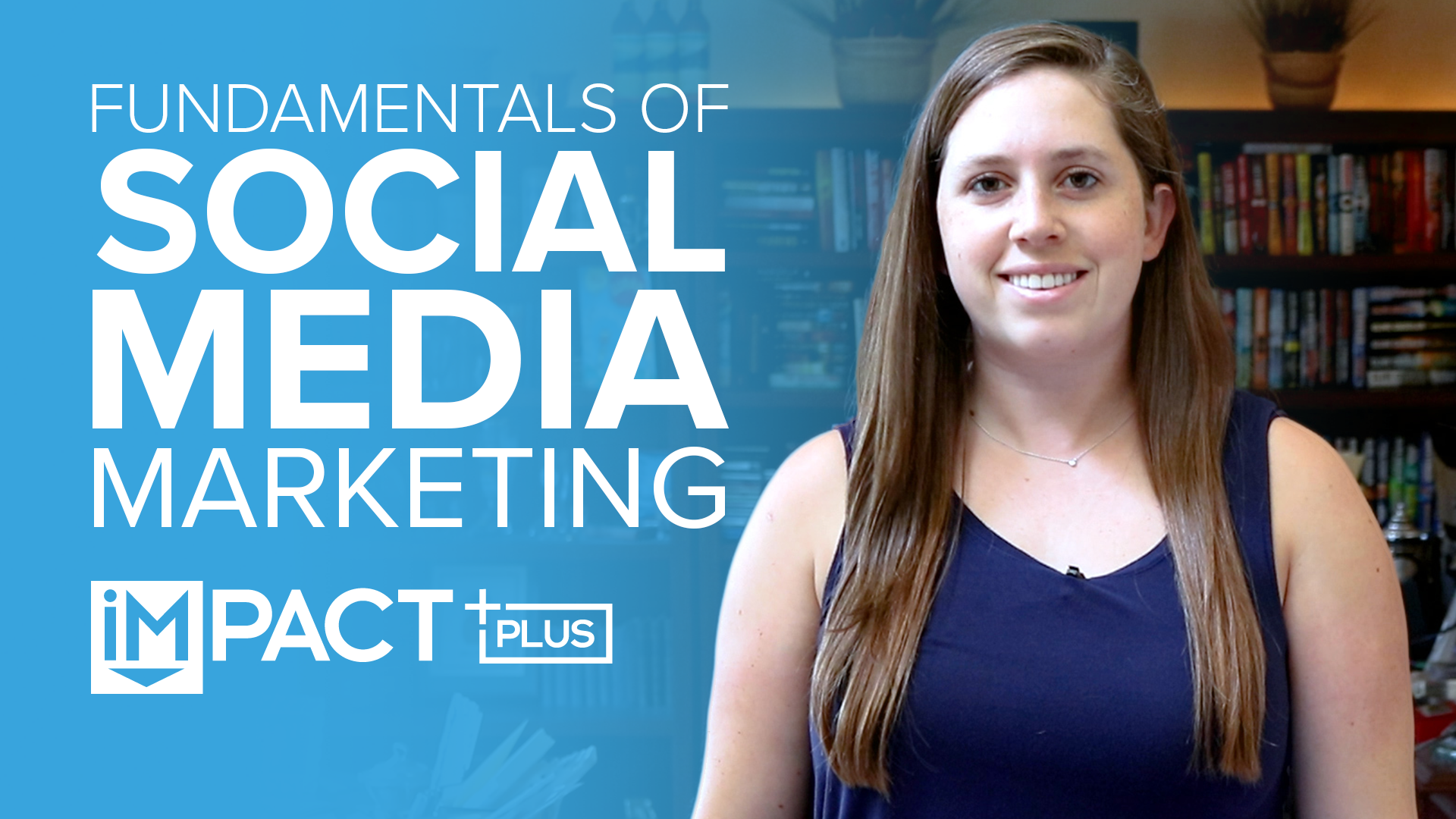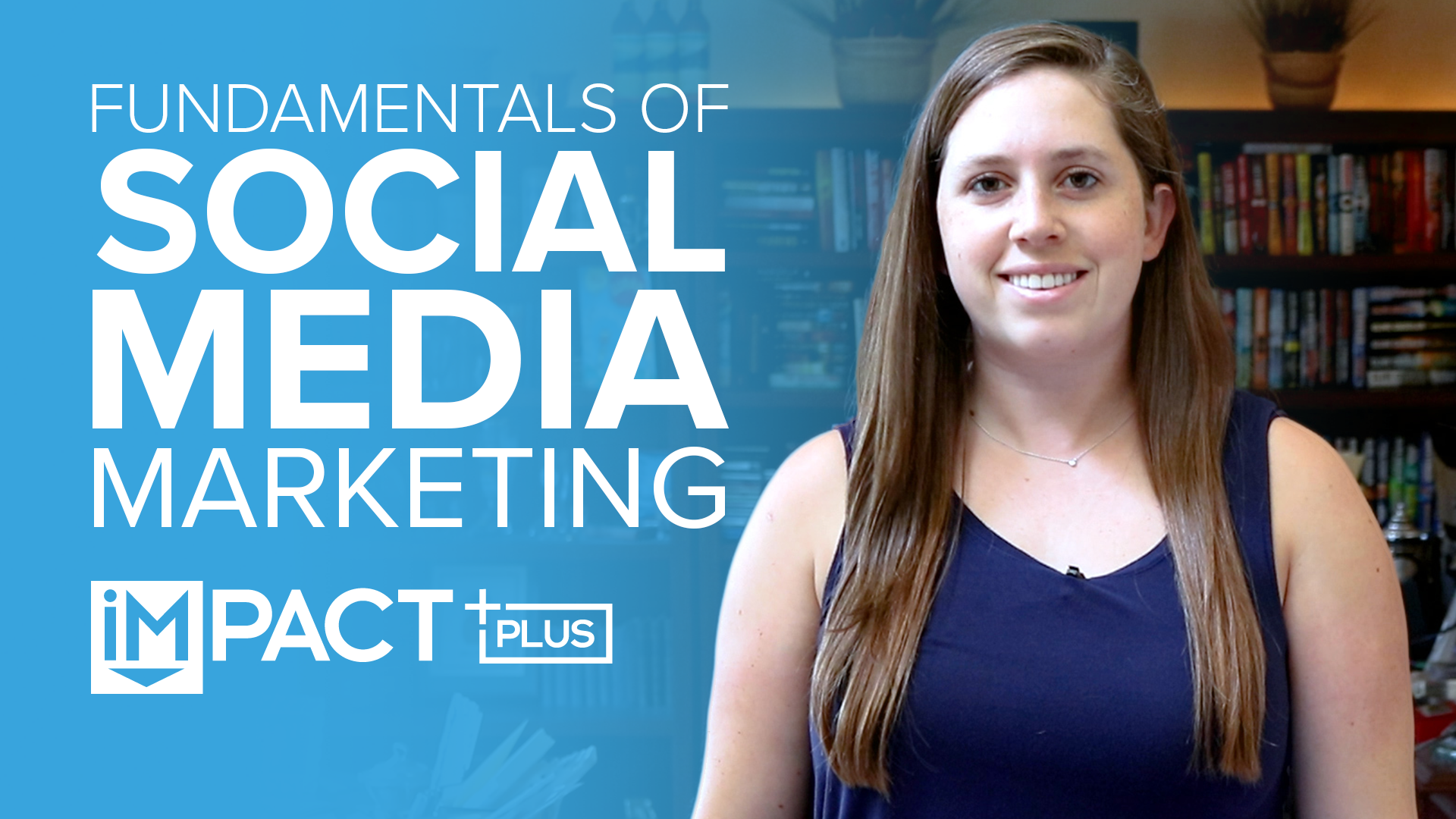 Free Course:
Fundamentals of Social Media Marketing
Learn how to use social media to successfully drive awareness and engagement for your business
In this free course, you'll learn:
How to choose the right social platforms for your business
Basic best practices for different social media channels
B2B vs. B2C practices on social media
Published on June 12, 2019