4 Reasons Why UX is Key in Supporting CRO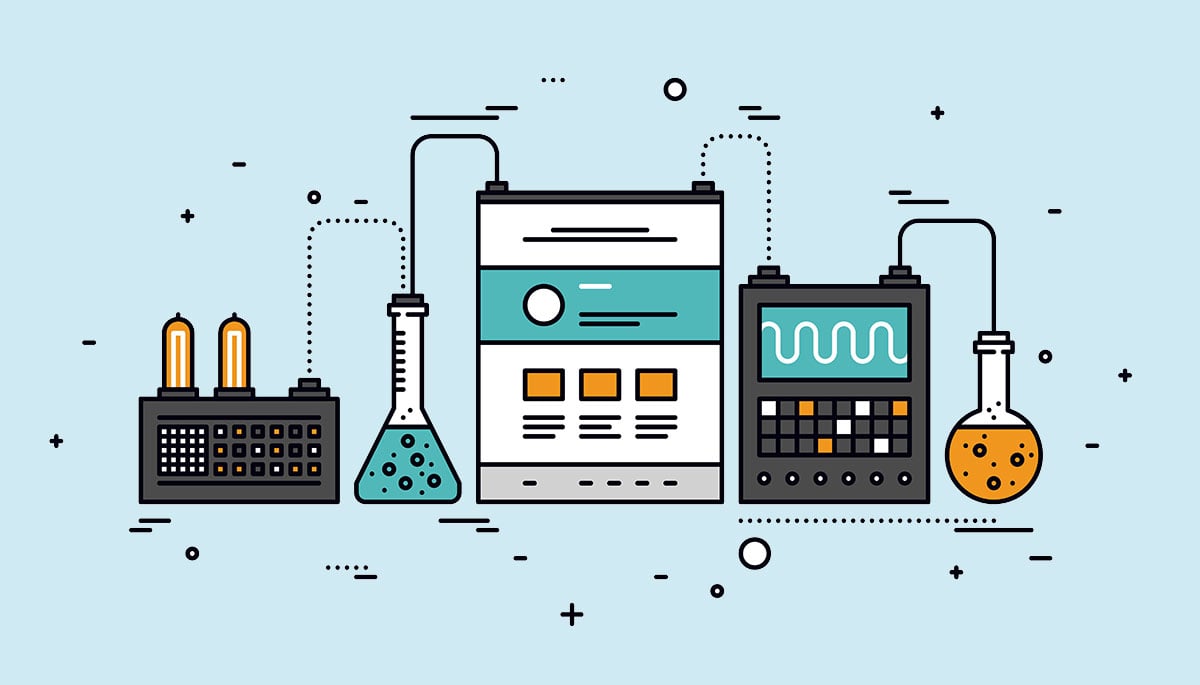 Think user experience and your conversion rate have nothing to do with one another? Think again.
When users land on your website, they expect its design, layout, functionality, and flow to guide them. If your user experience is executed properly, then it will ultimately lead and convince users to convert.
As users interact with your website, their experience begins to influence their opinion of your website. (Can I navigate it without any issues? Can I readily access information libraries that may have what I'm searching for? Does the content and UX of this landing page align with the offer?)
By using proper UX design and running tests to gather data-driven visual insights, we have the ability to drive people to do what we want when we want them to, which in most instances means converting.
This is why both UX and CRO need to work together to not only give users what they are looking for, but also deliver it in an enjoyable way that achieves your business goals.
To help with this alliance, here are ways in which implementing proper UX can aid your conversion rate optimization (CRO) efforts.
1. Gains Insight into User Behaviour
Before you begin making improvements to your website, you need to identify why you feel your website needs them. Without this, you won't know what your end goal is, or where you're even supposed to go.
While you can access your analytics to understand what happens on your website and what's not working, discovering the why requires you to dive into an analysis of your user's behaviors.
To help guide you in your redesign process, you need to take the time to research why your users are behaving the way they do.
For example, maybe 85% users are only getting a third of the way down a specific page before that number drops to 22%. Analyzing everything in between arriving at that point can help you understand what's causing users to drop off (disorganized content, poor descriptions, inconsistent design, too long a page length) and why.
This analysis can come from online data assembled from software such as Hotjar and Crazyegg, or, you can use more in-person tools like Usertesting or Whatusersdo.
When it comes to conversion rate optimization, the data collected can be used to develop and test various changes to your website. Once you understand why your users aren't converting, trying to compile a solution becomes a much easier feat, rather than guessing.
2. Shows What Users Think of Your Forms
Users don't like filling out forms, that's no surprise, but getting people to fill them out and become leads tends to be one of the main goals of many companies' marketing efforts.
This means UX optimization for your forms is key in driving more conversions.
Despite the dreaded form, users will choose to convert on an offer if they feel the information they receive matches or outweighs the work they need to do to convert.
So if the product you're offering is desirable enough, and you're asking the right type and amount of information, then generating an acceptable amount of quality leads should come naturally.
To understand what's happening with your forms, you need to analyze heatmaps to see how far users are getting, check the type of leads you are receiving from them, and revisit the overall design and placement of it.
You might find that in your 10 field form for your eBook, users tend to get halfway before choosing to stop. This might be due to the forms length, complexity of questions being asked, or even a possible development error that's preventing users from completing the form.
Since it can be hard to understand exactly where your problems in your form exist, try formulating a hypothesis and A/B testing against your old version. Once you see how your users are reacting to the changes, you can begin to create further hypotheses for continuous improvements.
3. Helps Optimize Designs Across Devices
Many teams are still stuck in the habit of thinking about how to optimize their website for conversions on desktop, but the reality is most website users are now coming from mobile.
Taking the time to think mobile-first as opposed to forcing desktop designs to fit into a mobile format will allow you to make more informed and effective UX decisions.
To pull this off, you first need take on a content-first approach, where you assemble all the information that will be on the page before creating any wireframes or designs.
Once you have the content, you can then begin to set priorities based on what's needed from it to achieve the site's or page's goal.
Organize these priorities in an ordered list that you can reference throughout the design process. This will help you understand the design problems you are looking to solve and what you want to drive users towards.
As the page size increases, you can then begin to incorporate other elements that may be necessary to grasp the user's attention on a larger screen, or, add in elements that you believe will create a unique experience that couldn't be incorporated on mobile.
Utilizing this approach will prevent you from wasting time and resources on stripping your messaging and design so it's forced to fit. Serving up a dynamic device-optimized experience will help you more effectively get people to do what you want them to do regardless of what device they are on.
4. Aligns Design with Business Goals
Designers need to make sure that their UX strategy focuses on business goals, especially conversion rates, when determining what gets implemented onto their brand's website.
This includes everything from wireframe creation, content and image relation, conversion point placement, colors, branding, etc.
This strategy starts with understanding what the purpose of the project is and what the user should get out of it.
Once you are able to understand those points, you then need to ask the question, 'what do you want to drive the user towards?' Is it downloading an offer, signing up for a demo, or scheduling a consultation?
After answering those questions, you can begin formulating the design and layout based upon so you creating solutions that align with your business goal(s).
The bottom line is if your design and user experience don't align or result in any sort of return on investment, you're setting yourself up to fail.
Developing a comprehensive UX strategy for each project that's centralized on CRO will greatly benefit hitting the goal as well as increased revenue for the organization.
Free: Assessment
Does your website build trust with buyers and bring in revenue?
Take this free 6 question assessment and learn how your website can start living up to its potential.