Will Instagram Ads Change the Social Landscape?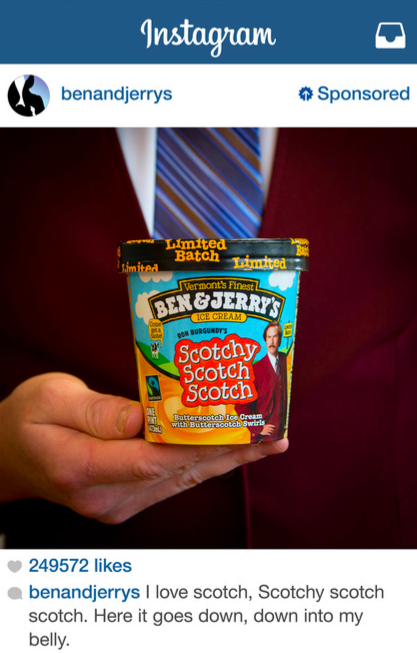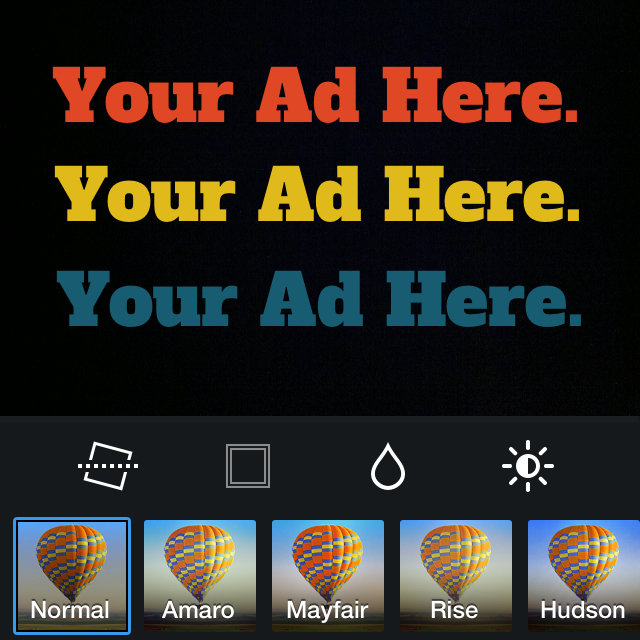 Take a scroll down anyone's Instagram feed and you can almost always expect to see a handful of selfies, a heavily filtered sunset, and a picture of somebody's lunch.
But what about an advertisement?
Since their implementation on November 1st, Instagram Ads have been sneaking their way into your photo stream. Cleverly designed to coincide with the "artsy" environment, brands like Levis have managed to release ads onto the photo-sharing platform without interrupting the user experience.
While the ads are subtle, it appears that they have proven their ability to pack a mean punch in terms of reach, ad recall, and awareness.
So how do they work? And why should you care?
What's an Instagram Ad?
Back in November, Instagram decided to take a few popular brands and begin infiltrating users photo feeds with interesting, relevant advertisements.
In case you're wondering, an Instagram Ad looks a little something like this: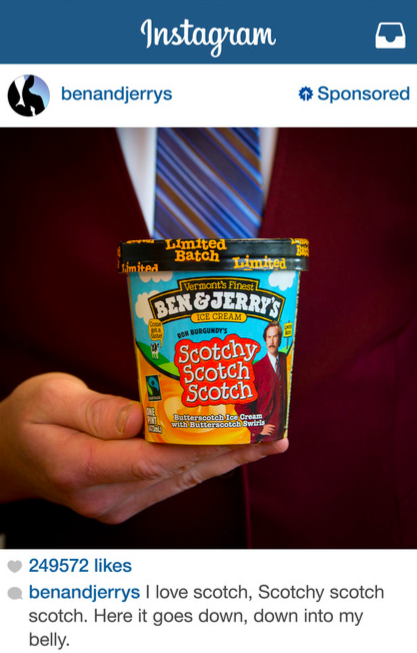 The best way to differentiate images from ads is the "Sponsored" label where the time stamp usually appears.
In an attempt to avoid user dissatisfaction, Instagram has given users the option to opt out of the advertisements that do not pertain to their interests. By simply tapping the "..." below the image, each user has the ability to hide an Instagram Ad from their feed, and provide feedback as to why the ad was not a good fit.
How Are They Working?
Yesterday Instagram released the results from their first Instagram Ad campaigns on their Instagram for Business blog.
Specifically, they took a look at the results of the campaigns launched by Ben & Jerry's and Levis, making note of the impact they had on reach, ad recall, and awareness.
The results were impressive.
According to the Ben & Jerry's case study, they were able to reach 9.8 million users, and they saw a 33-point increase in ad recall.
17% of ad viewers became aware of their new Ron Burgundy-inspired flavor, Scotchy Scotch Scotch, and they began associating it with Ben & Jerry's. (Source: Instagram)
Additionally, Levis released 4 Instagram ads over a 9 day span in an attempt to attract attention for the upcoming holiday season resulting in 7.4 million reached. (Source: Instagram)
In other words, as a result of the implementation of Instagram Ads, Levis was able to reach an audience approximately 47 times as big, and Ben & Jerry's was able to reach an audience 29 times larger than their original. (Source: Mashable)
While Julie Channing, head of digital for Levi's was first to admit that the "novelty" of the ads may have had something to do with the results, it seems that the future of Instagram Ads still appears to be bright.
Why Are They Working?
While it's almost too soon to get into the logistics of this whole thing, it is important to recognize that Instagram might be onto something here.
By providing brands with an opportunity to reach a wide audience with their feed-friendly advertisements, these brands are beginning to recognize Instagram Ads as great way to influence their audiences.
In the Levis case study issued by Instagram, Julie Channing stated:
"Not only were we able to reach a large audience with out ads on Instagram, but the metrics clearly show we engaged with them in a memorable and authentic way. We're pleased with these results." (Source: Instagram)
From what I have gathered, this concept is working so well because it focuses on engaging and exposing the user to the advertisement without focusing on the pressure to click-through or act. Considering Instagram relies heavily on commenting and likes, these ads are designed to generate brand awareness without disturbing the natural user experience.
Free Assessment:
How does your sales & marketing measure up?
Take this free, 5-minute assessment and learn what you can start doing today to boost traffic, leads, and sales.