The Art of Writing (And Procrastinating) with Ann Handley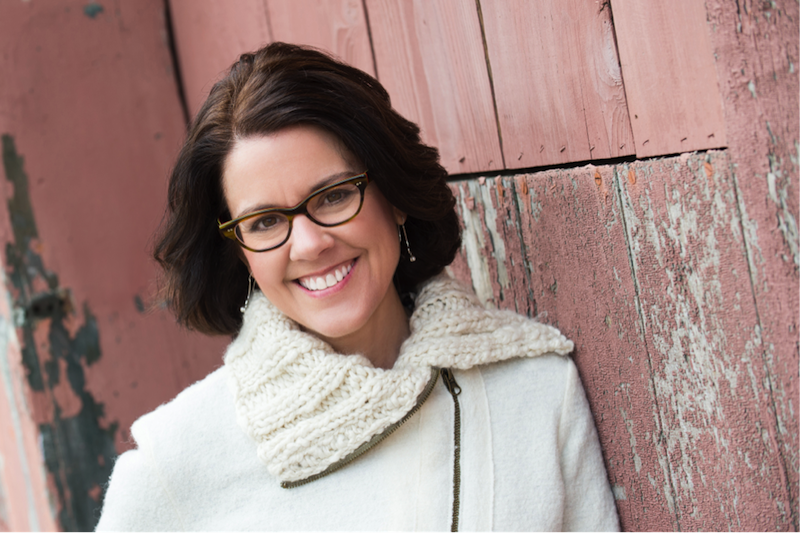 Believe it or not, you have a lot in common with Ann Handley.
Sure, she's a best-selling author, frequent keynote speaker, the world's first chief content officer, and one of the most accomplished digital marketers in the business, but she's also a self-proclaimed procrastinator.
"I'll make something really complicated for dinner, I'll change the oil in my car, or I'll take my dog for a walk," says Handley. "I'll do anything just to avoid getting started with writing."
Sound like you? Sure it does. Procrastination is something we can all relate to. And that's precisely Handley's message: everybody faces the same challenges when it comes to creating content.
However, everyone is equally capable of overcoming these challenges to create content that's truly remarkable.
I recently caught up with Ann to talk writing habits, telling stories, and her new book Everybody Writes: Your Go-To Guide to Creating Ridiculously Good Content.
Blogging works better when you write about topics your buyers care about.
Q: So you're the world's first chief content officer. Any other firsts you can claim?
I was probably the first fourth grader to get kicked off the field hockey field for not playing. I've never heard of another 9-year old claim that. I'm pretty sure that's mine, too.
As for being the first chief content officer, I'm pretty certain that I'm the first one. There's been no one else who has come forward, and certainly there is no database that I can check. I first had the title at ClickZ which I co-founded in 1997. When I came to MarketingProfs in 2002, I had the title here, too.
Q: Did ClickZ and MarketingProfs just see something before everyone else did in regards to the importance of content?
ClickZ was really one of the first websites that taught businesses how to use the Internet for marketing. At that time, the Internet was such a small part of marketing. This was pre-social. I mean, it was pretty much pre-any modern marketing techniques.
Email was a new thing in right about 1999 when we had our first email marketing conference. So the tools were very limited, but they were brand new to businesses. They were trying to figure out how to market digitally, and how to use these tools to tell your story online. So I think we were one of the first sites to really school businesses in how to do that.
Q: What did content look like in 1997?
I think it's changed but it hasn't. The fundamentals are still there.
You still need to be communicating the language of your customers. You've got to be really paying attention to the words that you're using.
Your words are your emissaries, they carry your messages to the people that you want to talk to.
So all the things that I talked about then are still relevant to content today, it's just that more and more companies have realized the power of content marketing.
There's been a whole industry that's popped up around it in the marketing space. At the time we were talking about websites and communicating with customers on your site, but now we have all these different channels and ways to amplify what we're doing socially.
I think the opportunities are so much greater today but the fundamentals still apply.
Q: When did your love affair with writing begin?
It started when I was just a kid. I published a neighborhood newsletter when I was 8-years old. I interviewed neighbors about what was going on in their worlds and published it.
My idea of writing was more about publishing. I was never one of these kids who would write in their diary because I thought, "What's the point of that? No one's going to read it."
So for me it was always about sharing and building an audience. Even when all I had was just my dad's typewriter and a bicycle, I still figured out a way to build an audience, so that's really where it started for me.
Q: You blog for multiple channels, what's your process for deciding what gets published on each platform?
It really comes down to the audience. I don't think that what I write is incredibly different across all the platforms, but the way that I say it or the way that I spin it is incredibly different.
The audience for Entrepreneur Magazine is different than the audience for MarketingProfs, which is pure marketers. They may be entrepreneurial in spirit, but often times they are also working for a larger organization It's a much broader audience on MarketingProfs, so I put out more marketing-centric information.
I feel zero pressure to produce on AnnHandley.com.
I have a monthly deadline for Entrepreneur Magazine, I have a personal monthly deadline for LinkedIn, but AnnHandley.com is pretty much my sandbox. I go there and I can write about my dogs, I can write about tiny houses, and I can write about Weird Al, you know?
Q: How much time every day do you spend writing?
I try to start every morning doing a little bit of writing. I tend to be a little cranky in the morning, so it's not really safe for me to go on social. I need to be a little bit more civilized first. It's basically the way I warm up and wake up a little bit.
I'm a notoriously slow writer though, so that doesn't mean that I publish every day. When I was in middle school, one of my teachers commented on a report card, "tries hard, but works slowly."
At the time I was so insulted. I thought that somehow I was impaired in some way. I think about that all the time. It's sort of stuck with me.
"Tries hard, but works slowly."
But you know what? I do both things. That's absolutely accurate.
Q: From concept to published, how long would you say it takes you to write something that you're proud of?
For me, it's about six hours I would say from start to finish. I mean, that's not a six consistent hours, that's writing, sweating, and birthing a Volkswagen kind of writing for about two hours. Then I have to take a walk and come back to it.
I try to sleep on anything for one night before I publish it. For me, it's inherently useful to have a little space between. But I think I take a lot of care and attention whether it's a simple blog post, a column on LinkedIn, or something for MarketingProfs.
So for me it's about six hours, but again, "tries hard, but works slowly"...so.
Q: What does your writing process look like? Any rituals? You know, burning of incense or things like that?
Yeah, I burn some sage and I walk throughout the house.
[Laughs]
I will pretty much do anything to avoid writing, which is ironic because it brings me so much joy. However, it's also the hardest. Maybe there are people who aren't as lazy as I am, but I'm pretty lazy so I do my best to avoid it.
Maybe I'll decide to make something really complicated for dinner, I'll change the oil in my car, or I'll take my dog for a walk, just do anything to avoid starting.
For me, there's definitely a lot of procrastination that comes before writing.
Q: When it comes to your writing, you're a great personal storyteller. Is this a conscious effort?
I think the key to connecting with an audience is that we can let our customers and prospects get to know who we are as people. That's the beauty of social media ultimately.
But there's a trick to that, right? There's a difference between being personable and personal.
Sometimes I've seen brand cross into the personal space where it's not particularly interesting or relevant to the audience that they're speaking to.
So I have two pieces of advice:
First, when I was in journalism school, I had a professor who drummed this into my head: "Make it specific enough to be relevant but universal enough to be relateable."
So in other words, you want to tell a story and relate it to something that people can relate to. So not something so detailed, or specific to you that others can't relate to it. In other words, something that all humans can relate to.
The second thing is, there is a tendency to think it's all about us. No matter what content we are creating, it's not about us, it's about the audience. It's always about the audience.
A mantra that I always keep in the back of my head is, "no one has to read this", so what's going to inspire them to? The time and attention that people give you is precious, so it's really a privilege and we shouldn't waste that opportunity.
Q: You've said before that you avoid content creators should avoid "word obesity." Can you elaborate on that?
I think it comes down to not over-indulging with your content. Don't use too many words. This goes back again to my journalism school days where my professor Charlie Ball used to say, "Never use a 25 cent word when a nickel word will do."
In other words, it's not just about the words, but it's about having an economy with the content that you're putting out there and the language that you're using.
Everybody is time strapped in our world. Everybody says that people don't read things, but I think that people do read when it's something that they're interested in.
So what I mean by word obesity is don't make it too hard for people to understand what you're saying.
No one will ever complain that you made things too simple to understand.
I think there's this sense that once you've written it, you're done, and that's never the case with me. The people I consider the best writers aren't necessarily great writers, but they're really great editors. They write once, and then they edit many times. They hone and craft and get rid of that word obesity to make it crystal clear. I think that's ultimately what can make a good content piece so much better.
Q: What was the inspiration behind your new book, Everybody Writes?
I wrote Everybody Writes because I couldn't find what I wanted, which was a book that would distill the context and basics of storytelling, a little bit of grammar, and also some rules of journalism.
The Elements of Style has always been my go-to source for writing. E.B. White is a big hero of mine. I've read everything he's ever written, including his letters, so he's been a real inspiration in my life. And while I love his book, it doesn't go far enough for modern marketers.
Most of the other great writing books out there, Stephen King's On Writing being one of them, are really geared more toward a literary or journalistic audience rather than a marketing audience. So I wanted something that I felt would apply to marketing and businesses who suddenly find themselves as content creators and writers in this world.
Grab your copy of Everybody Writes below and join the battle against mediocrity. (She's even giving away some freebies if you order within the next few weeks!)
Published on July 29, 2014